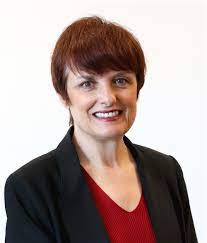 (CEDAR HILL, TEXAS) Denise Root was born and raised in Dallas, but she arrived in Cedar Hill as quickly as she could.
Last Saturday, Root – the Executive Director of the Cedar Hill ISD Education Foundation (CHEF) – and her husband, Craig, were back in her hometown as the Cedar Hill Chamber of Commerce hosted its annual awards at Top of the Cliff in Dallas. She had no advanced knowledge, but when the emcee started reading her accomplishments, Root knew what was on the horizon.
Root was the Cedar Hill Chamber of Commerce Woman of the Year, as determined by the Chamber's Executive Board.
"It was kind of surreal and extremely flattering," Root said of the largest honor in her 4.5 decade career.
She's been part of the Cedar Hill Chamber, dating back to the 1980s when she worked for Northwood University in Cedar Hill (a total of 17 years). Root was previously named a Northwood University Outstanding Alumni as she managed the university's Distinguished Women and Outstanding Business Leaders programs.
A Cedar Hill citizen and the CHEF Executive Director, both since 2010, Root has led CHEF's fundraising efforts as it surpassed $1 Million raised earlier this year.
"We are here to take care of the scholars and staff," Root said. "I want everyone to come together, stay engaged and involved. We encourage everyone to exercise their right to vote."
Before Northwood, Root managed $30 million in cash investments for the Effie, Marie and Wofford Cain Foundation. Root has always worked as the Director of Alumni for the University of Texas at Dallas School of Management.
Root is a Certified Education Foundation Leader (CEFL), a 2008 Graduate of Leadership Southwest and 2012 Graduate of Leadership Texas. She is also the President of the Rotary Club of Cedar Hill.