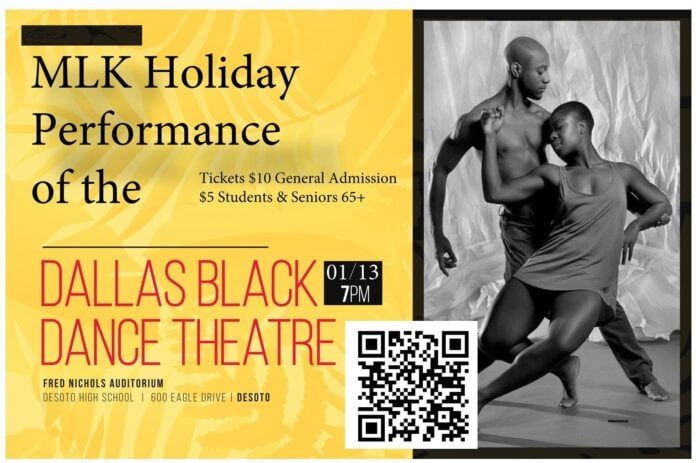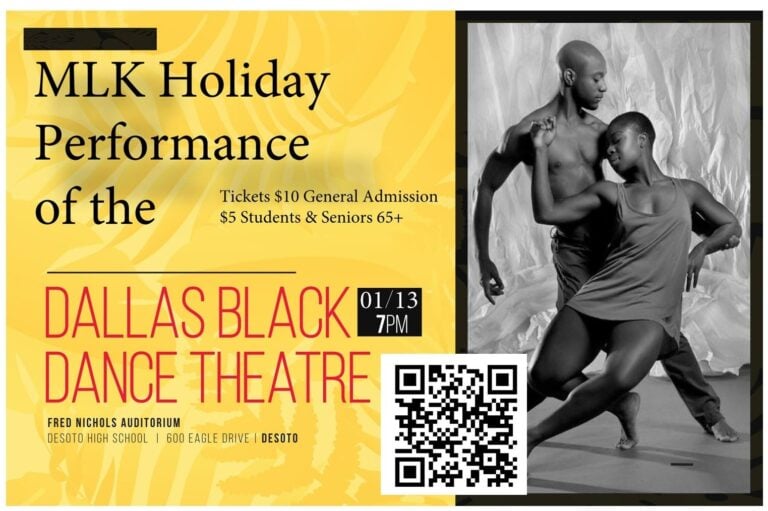 Mayor Rachel L. Proctor and the City of DeSoto are honoring the legacy of Dr. Martin Luther King Jr. by hosting a special performance of the Dallas Black Dance Theater on Friday, January 13th at 7pm at the Fred Nickels Auditorium at DeSoto High School.
DeSoto A Cappella Choir will also perform.
Dallas Black Dance Theatre, founded in 1976, is the oldest, continuously operating professional dance company in Dallas. It is a treat to have them in our City. Tickets for this performance are reasonably priced at $10 for General Admission and $5 for Seniors 65+ and Students. To purchase tickets follow this link Dallas Black Dance Theatre Tickets or scan the QR code below. You can send an email to kathy.jones@desototexas.gov or call 972-230-9648 for more information. Please make plans to join us!