Lighthouse Immersive Studios and Walt Disney Animation Studios Bring New Immersive Experience to Dallas that Will Make Dad Feel Like a Kid Again!
WHO: Lighthouse Immersive Studios and Walt Disney Animation Studios
WHAT:This Father's Day, make magical memories with Dad at Immersive Disney Animation at Lighthouse Artspace in the heart of Downtown Dallas! The more, the merrier: bring your whole family or corral your friends for the ultimate interactive experience that will make Dad feel like a kid again. Bundle and save with the Family Pack (groups of four or more) by visiting https://bit.ly/3IT9pG1 
Developed in collaboration with Walt Disney Animation Studios Immersive Disney Animation was called "awe-inspiring… perfect for all ages" by the Toronto Guardian, "Disney like you've never seen it before" by MLive, with Elite Daily remarking, "you really feel like you've stepped inside your fave film."
Tickets start at $29.99 and are available at lighthouseimmersive.com/disney.
Creating iconic animated stories for all ages for nearly a century, Walt Disney Animation Studios has joined forces with North America's top creator of experiential projection exhibitions (including The Original Immersive Van Gogh) to present the music and artistry within Disney Animation's canon of films—from hits of today like Encanto, Zootopia, and Frozen, to all of the classics including The Lion King, Peter Pan, and Pinocchio. Audiences will feel like they've entered the incredible worlds of beloved Disney characters and become one with them.
The creative team for Immersive Disney Animation is led by Oscar®-winning producer J. Miles Dale (Best Picture 2018 -The Shape of Water) who said, "Trailblazing in a new medium is always exciting, and this has truly been the most challenging and rewarding project of my career. Being entrusted with Disney's rich archive of animation is a great honor, but also a tremendous responsibility. With such a wealth of material and a treasure trove of memorable characters, it is a thrill to bring the work of all the great Disney animators and performers to life in a 360-degree immersive environment."  Mexico City-based Cocolab worked with Dale and the Creative Legacy team at Walt Disney Animation Studios to develop the program for Lighthouse Immersive Studios. Special Projects Producer Dorothy McKim (Oscar-nominated, Get A Horse!) is spearheading the project for Disney Animation.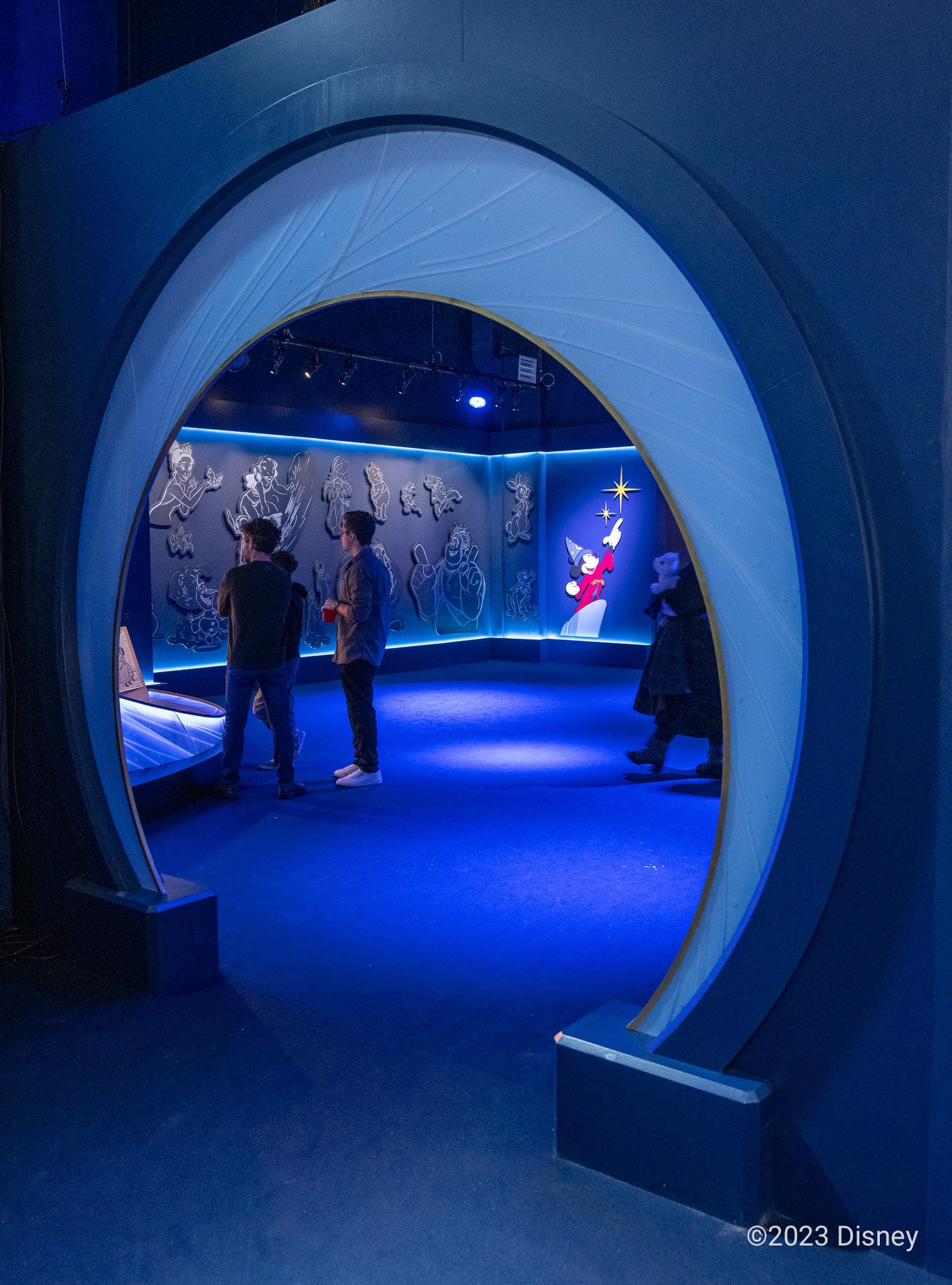 Beyond the unparalleled projection design that Lighthouse Immersive is known for, Immersive Disney Animation is further enhanced by expansive environmental design by Lighthouse Immersive's Global Creative Director David Korins (Tony Award®-nominee whose credits include more than 20 Broadway shows including Hamilton, and an Emmy Award® for Grease Live).
Additional interactive features within the projection show include responsive floor projection design that moves with the audience and custom bracelets that light up in sync with the projections and based on the audiences' movements through the galleries. In a particularly show-stopping moment, the Gazillion Bubbles special effects team fills the 500,000 cubic feet of galleries with bubbles.
Ross captures the excitement both Disney and Lighthouse Immersive feel for the project as he describes how it begins: "Just imagine journeying through Zootopia with Judy Hopps, diving to the ocean floor with Ariel, flying on a magic carpet with Aladdin, and stepping into Casita with Mirabel and the family Madrigal."
Collaborating with Lighthouse Immersive is the Creative Legacy team of Walt Disney Animation Studios, helping bring their library of films to audiences in a manner never before experienced.
WHERE: Lighthouse ArtSpace DALLAS (507 S. Harwood St.)
WHEN: Now through September 2023
LINKS:
Instagram: https://www.instagram.com/lhimmersive/
Facebook: https://www.facebook.com/LighthouseImmersive