Four CHISD Special Olympics Athletes Received Athletics Letter Jackets
To many people, athletes are special. They look at professional athletes, especially, with admiration, placing them on pedestals.
And while athletes such as LeBron James, Tom Brady, et al are truly exceptional at their craft, some other athletes are equally impressive – perhaps even more – and they don't get paid millions of dollars or can be seen around the world on TV.
But they are indeed special, and the Cedar Hill School District recognizes them for their own individual feats of greatness. Recently, the district awarded athletic letter jackets to four Special Olympics participants throughout their system.
"One of our student outcome goals for the district is to insure students participate in extracurricular activities, and that would include students with disabilities," said Alva Walker, M.Ed., executive director of special education in the Cedar Hill School District.
"Special Olympics affords an opportunity for students to participate in activities that are appropriate for their cognitive and skill level."
'Enjoying The Rewards of Friendship & Teamwork'
The CHISD website describes Special Olympics as "an activity for students with intellectual disabilities which gives continuing opportunities to develop physical fitness, demonstrate courage, and experience joy. It also provides the opportunity to participate in the sharing of gifts, skills, and friendship with their families and other Special Olympics athletes, as well as the community. Athletes learn the value of teamwork while improving their athletic ability. Cedar Hill ISD athletes exhibit boundless courage and enthusiasm while enjoying the rewards of friendship and teamwork."
The Special Olympics athletes' oath is "Let me win, but I cannot win, let me brave in the attempt." These are the same words often spoken by Roman gladiators as they entered the arena. It is recited by athletes in Special Olympics at the opening ceremony of each competition.
"Our Special Olympics athletes and coaches do exceptional work in representing the district and themselves. We are proud of the scholar-athletes' accomplishments, and we know that they will continue to bring pride to CHISD in the months and years to come," said Cedar Hill ISD Superintendent Dr. Gerald Hudson.
In all, Walker said the district has about 30 students throughout who are participating in four sports, bowling, flag football, basketball, and track and field.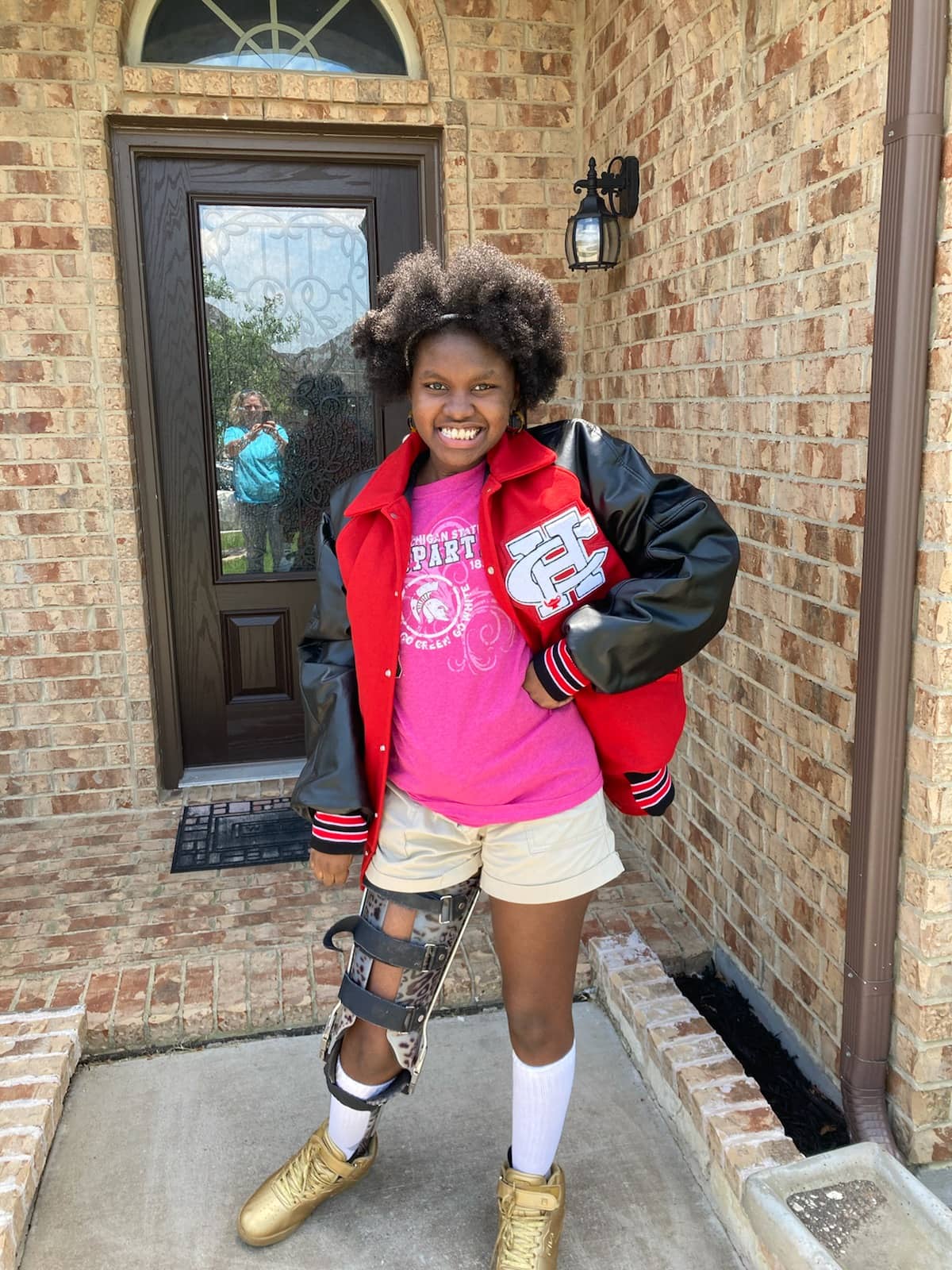 Athletes who received letter jackets include:
Kaleb Tyler – Bowling, flag football, basketball, track and field.
Dylan Knox – Bowling, flag football, basketball, track and field.
Karis Keating – Bowling, track and field.
Timiyah Miles – Bowling, basketball, track and field.
CHISD Has A Very Active Partner PE Class
Walker said it's a priority in the district for Special Olympics students to have the chance to earn their own letter jacket alongside able-bodied athletes.
"We identify at least seven to 10 kids to letter that have actively participated in the Special Olympics," she said.
Walker also noted that Special Olympics athletes and able-bodied athletes have
a bond, or connection. The district has a very active Partner PE class in grades 7-12.
"Partner PE allows non-disabled peers to be partners in the physical education class with students that are in our centralized units. All students love the class," she said.
Walker said the district and community embraces Special Olympics athletes, and has done so for as long as the program has been around, which is at least 15 years.
"It allows the entire school community an opportunity to embrace all students, regardless of ability or disability," Walker said.