Johnny Kendro Has Watched Cedar Hill Grow a lot Over 33 Years
Recently retired Cedar Hill Building Official Johnny Kendro has seen a lot of changes, and especially a lot of growth, in his 33+ plus years with the city. As the official in charge of protecting the safety of Cedar Hill's residents by overseeing building safety, building code adoption and enforcement, Kendro helped guide the initiatives that improved the quality of life for all residents.
Kendro started his career as the city's Building Official on May 29, 1984, and retired Dec. 29, 2017. Focus Daily News met with Kendro recently at the Zula B. Wylie Library. The busy library, he says, will be moving into a brand new state-of-the-art facility in the future. Kendro says Cedar Hill's citizens approved the design and construction of a new library building in their last bond election.
When Johnny Kendro first started working for Cedar Hill, he said they only had one additional employee, a code enforcement officer, in that department. The department now has 10 employees, with Director of Neighborhood Services Stacy Graves replacing him as supervisor. He said that Graves, formerly a code enforcement, had been with the city 20 years.
"The city has invested a lot of money in infrastructure," Kendro said, "and development has really picked up since I started here over three decades ago. The city leaders believe neighborhood involvement is really important, they want everyone to be involved in the community to keep things moving forward. Back in 1984, we did about 800 housing permits a year. In 1987, we did about 1,000, mostly single residential use. This kept expanding over the years, until we now have three multi-family neighborhoods plus all the commercial development that has occurred."
Kendro said one of the biggest code enforcement problems the city faced during the past five years was over a property called High Pointe Village, apartments with subsidized housing. Because of repeated problems at that property, the city took the property owners to court about four years ago. Finally the property owners agreed to sell the land to new owners, who have since renovated the apartments. HUD removed 60% of the tenants who had lived there, and it is no longer subsidized housing. Now under new management and with a new name, The Hangar at Clark Road has become a nice place to live, Kendro said.
Founded in 1846, the city of Cedar Hill includes 36 square miles, bounded by DeSoto on the east, Duncanville on the north, Dallas on the northwest and Midlothian to the south. Cedar Hill boasts such natural attractions as one of the most visited parks in Texas, Cedar Hill State Park on Joe Pool Lake. It also includes Dogwood Audubon Center and Cedar Mountain Nature Preserve. Kendro said city leaders have shown great foresight in managing growth, balancing residential and commercial development in the area while maintaining a small town community ambience.
Cedar Hill Mayor Rob Franke has been quoted as saying, "Neighborhoods are the foundation of a premier city, one that retains its distinctive character; where families and businesses flourish in a safe and clean environment."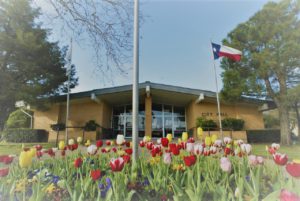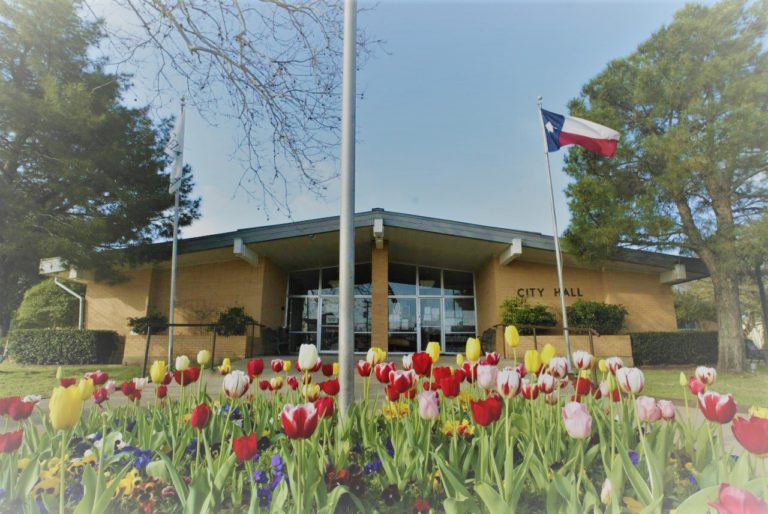 During Kendro's career, he has seen Cedar Hill grow to become a premier shopping destination as well as a place for families to explore nature. Shopping areas have grown dramatically since their first area, known as Historic Downtown. The Historic Downtown area is where the library is located, as well as the first City Hall. Kendro says municipal employees moved into the new Cedar Hill City Hall on Uptown Blvd. in 2007. The old city hall is now Babe's Chicken Dinner at 502 Cedar Street.
Cedar Hill now has 11 retail centers. One of the outdoor centers, Hillside Village (formerly known as Uptown Village), is a 615,000 square foot mixed-use center with over 70 merchants, anchored by Dillard's. Kendro says talks are underway for more extensive development to the northeast of the mall, including a convention center and hotel.
The best gift he received from the city of Cedar Hill when he retired, Kendro says, was a membership in The Summit, a sports facility in Grand Prairie that features one of his favorite activities: Pickle Ball(aka as whiffle ball). He stays active and fit by also playing golf whenever possible, along with mountain biking. He and his wife, Cindy, have three daughters and five grandchildren.