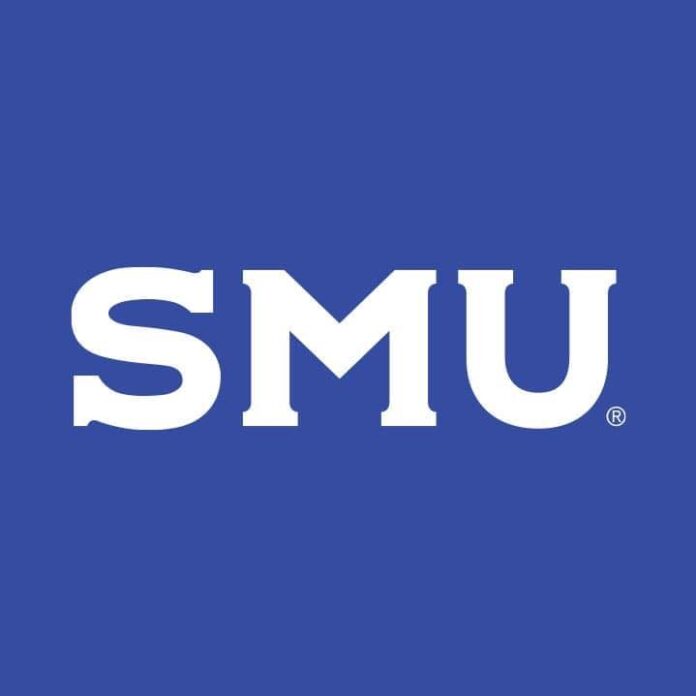 Gift to support endowed faculty and research administrators, enhanced technology, graduate and post-doctoral students, promising early research
DALLAS (SMU) – A $30 million gift to SMU from the O'Donnell Foundation is powering a decade-long strategy to prepare students for a data-driven world and commit focused resources toward powerful computational research.
SMU President R. Gerald Turner announced the gift at the University's General Faculty Meeting today, emphasizing that the support from the foundation created by the late Peter O'Donnell, Jr. and the late Edith Jones O'Donnell will support the future of technological innovation and education on the Hilltop.
The gift includes endowment and operational gifts in two areas:
$15 million for the O'Donnell Data Science and Research Computing Institute, which launched in 2020 and serves as the hub for students and researchers across the campus and community who access the SMU supercomputing system and data science resources.
$15 million for the Initiative for Digital Innovation in Engineering and Computer Science in the Lyle School of Engineering, which will further strengthen interdisciplinary research and teaching across engineering fields.
SMU launched its first supercomputer in 2014 as the University embraced growing teaching and research opportunities provided by the collection and analysis of data. Over the last ten years, SMU has broadened data-driven curricula and research across disciplines with the support of gifts for enhanced technology, endowed faculty positions, facilities that strengthen collaboration and the creation of the Moody School of Graduate and Advanced Studies.
"Peter and Edith O'Donnell left a remarkable legacy of supporting education in North Texas and beyond," said R. Gerald Turner, SMU president. "This gift from their foundation is a milestone for us because it provides critical support for our decadelong strategy to strengthen SMU as a center for applying the latest technology to enhance innovation and learning."
"We believe, as did Peter O'Donnell, Jr., that high performance computing and the effective implementation of an integrated data science initiative are key components to the success of great modern universities," said William T. Solomon, O'Donnell Foundation president and CEO. "We are proud that Peter and Edith's names will forever be connected with fueling future computational learning and discovery at SMU."
Ten new endowed academic positions will be funded through the gift, bringing the University's total to 145 toward the 160 substantially endowed chairs and academic positions called for in SMU's strategic plan.
The newly-named O'Donnell Data Science and Research Computing Institute will be led by the O'Donnell Director of the institute, an endowed position created through a 2022 gift from the O'Donnell Foundation.
The new gift provides endowment and operational funding for:
Technology and hardware that will be used by faculty across the University.
Startup research by faculty that employs data science approaches and shows promise of securing long-term external funding.
Two endowed professorships that will each provide two years of support for faculty in a wide variety of disciplines.
An endowed associate director position to manage the institute's internal operations and enable the O'Donnell Director to focus on building interdisciplinary initiatives and external research partnerships that employ data science methods.
The second half of the foundation's gift, the Initiative for Digital Innovation in Engineering and Computer Science in the Lyle School of Engineering, will promote interdisciplinary research and collaboration by future generations of engineers working together for a sustainable and smarter future. Operational and endowment support will go to:
Three endowed positions for department chairs, the first such positions in the history of SMU
Mechanical engineering.
Computer science.
Electrical and computer engineering.
Four additional endowed professorships.
Support for Ph.D. students and postdocs who will contribute to research projects led by the endowed faculty.
The O'Donnell Foundation previously has given generously to programs and initiatives across SMU, including STEM education, SMU summer programs and SMU-in-Taos. In 2014, the O'Donnell Foundation was the recipient of SMU's coveted Mustang Award. This latest gift from the foundation supports SMU Ignited: Boldly Shaping Tomorrow, the University's multiyear $1.5 billion campaign for impact.