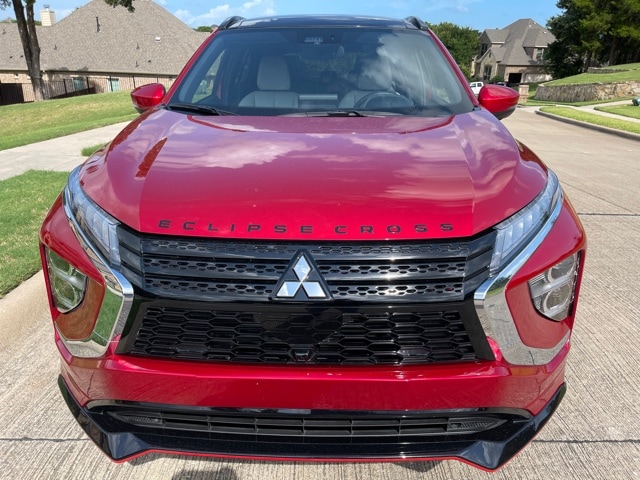 Mitsubishi Is Making Better Vehicles
I have to admit, as a brand, Mitsubishi has grown on me in the past couple of years. Back when the Mirage was first introduced I was provided one to test drive and wrote a quite scathing review on it because I did not consider it safe. When driving I found that when any other vehicle passed me (it had terrible acceleration and power) I was almost blown off the road. Later, when attending the Los Angeles Auto Show, the media representative courted me extensively, explaining that the Mirage sales were going fantastic and I should reconsider.
Shortly thereafter, both she and her boss were replaced, and a good friend from past years, Alex Fedorak, was hired to take over public relations duties. I felt sorry that he would have to defend the Mirage and even to some degree, wished I had been more kind in my review.
I now wish Alex was still with Mitsubishi, because I would love to give him a call and tell him that every vehicle I have had since that Mirage has shown constant improvement and the new 2011 Eclipse Cross has been the most impressive of them all. In fact, I spent more time driving it that I have spent with any other vehicle I have recently tested.
Mitsubishi Eclipse Cross
The Eclipse Cross was first launched globally in 2017. This 2022 model has been refreshed to the point where it really impresses me. The first thing I noticed was how striking it looked sitting in our driveway. Coming up on it from the front, I think the grille and front facia are actually beautifully designed – I might even say striking!
When I opened the drivers side door to get in, I found the seating surfaces and dashboard were also very well designed and worthy of a vehicle costing far more than the MSRP of $28,995 a base model would command. (My SEL model came in at only a bit more than that at $33,475 not including destination).The economy doesn't stop there – the fuel economy rating is 25 mpg overall (25 city and 26 hwy).
In discussing the Cross, Seiji Watanabe, the division general manager for design at Mitsubishi says. "The Eclipse Cross is the first step toward the next generation of Mitsubishi Design, and there is so much more to come."
Yoichi Yokozawa, president and CEO of MMNA added "As the new generation of Mitsubishi Motors' vehicles are revealed, we are excited for the future of the brand as a leader in high-quality, top-value, leading-edge technology. "We are committed to our customers and to our dealer partners in North America, and to delivering a completely updated showroom of vehicles. With today's first look at the redesigned Eclipse Cross, we reveal the first look at our company's future design language, and the wait for images of the production-level vehicle will absolutely be worth it."
On area that still needed a bit of work was the voice activation feature. In the vehicle, I was trying to reach a colleague and my voice request to "Call Wendy" was not understood. Kristin then gave the system the same command. It still was not understood. McKenzie then tried the command, again without success. We reverted to the old tried and true method of pressing the call command on my iPhone, which of course worked perfectly.
After driving this new Eclipse Cross, I will be looking forward to what new will be emerging from Mitsubishi.