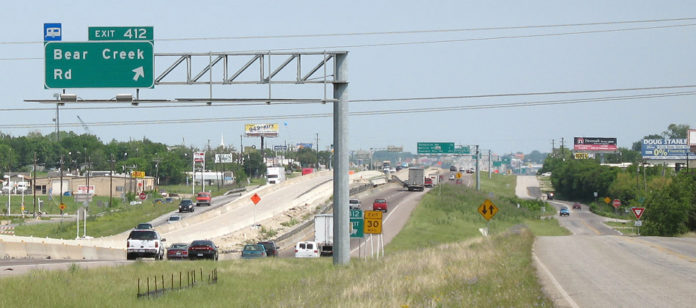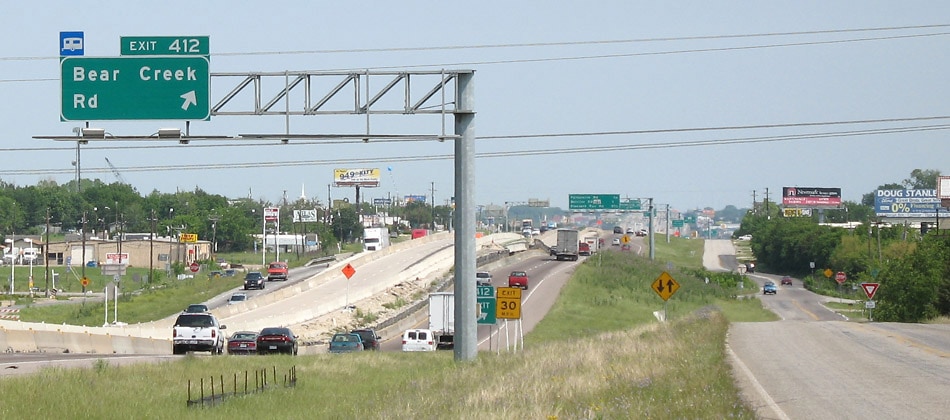 GLENN HEIGHTS—The Texas Department of Transportation (TxDOT) will conduct a public meeting Thursday, November 1, 2018 to solicit comments on the proposed improvements to Bear Creek Road from Hampton Road to Interstate 35E (I-35E) in Dallas County, a distance of 2.0 miles.
The meeting will take place from 6 p.m. to 8 p.m., at the Frank D. Moates Elementary School Cafeteria, located at 1500 Heritage Boulevard in Glenn Heights, Texas.
Representatives from TxDOT and project consultants will be available to answer questions about the proposed project. The meeting will be held in an open house format with no formal presentation.
The Bear Creek Road proposed improvements would consist of the reconstruction and widening of Bear Creek Road. The borders from Hampton Road to I-35E within the cities of Glenn Heights and Lancaster in Dallas County.
Bear Creek Road is an undivided, two-lane rural highway with 12-foot lanes within an existing right-of-way of approximately 80 feet. The proposed improvements would include one 12-foot wide inside travel lane and one 14-foot wide outside shared-use lane (for bicycle accommodation) with a raised median and curb and gutter in each direction; and continuous sidewalks and a hike/bike trail within a proposed right-of-way width of approximately 112 feet.
Additional improvements would include reconstruction of the I-35E/Bear Creek Road intersection and the replacement of the I-35E frontage road bridges. The proposed project will require additional right-of-way.