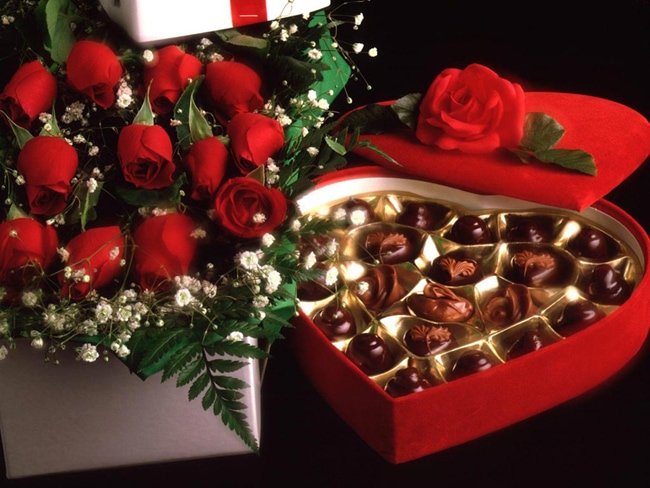 Valentine's Day Gift Ideas For The Loves In Your Life
No matter where you are taking her (or him) for Valentine's Day, you better have a gift wrapped up too. Here are some choices for a fun gift for yourself or for the one you love.
Happiest Tee
The happiest t-shirt in the world is called Happiest Tee. This t-shirt celebrates iconic destinations in style and comfort. There are 13 happy places to consider including Paris, London, New York, Los Angeles, Hawaii, Australia, Italy and Miami. You can opt for tanks, sweatshirts and classic short and long-sleeved tees in multiple colors. An even more romantic idea would be to whisk her away to the destination after presenting her with the t-shirt!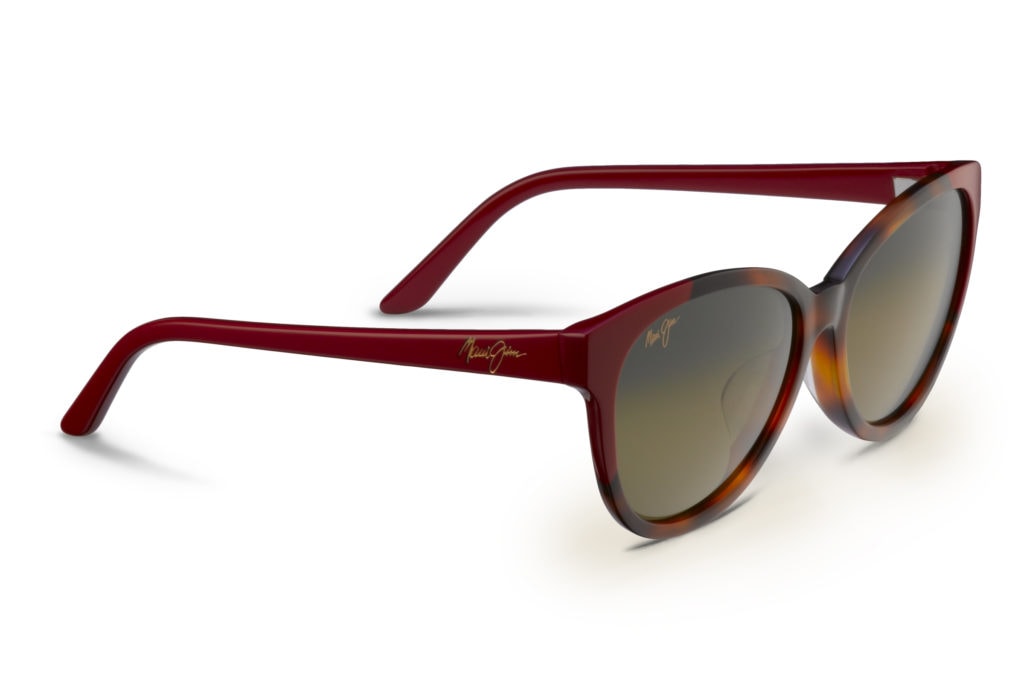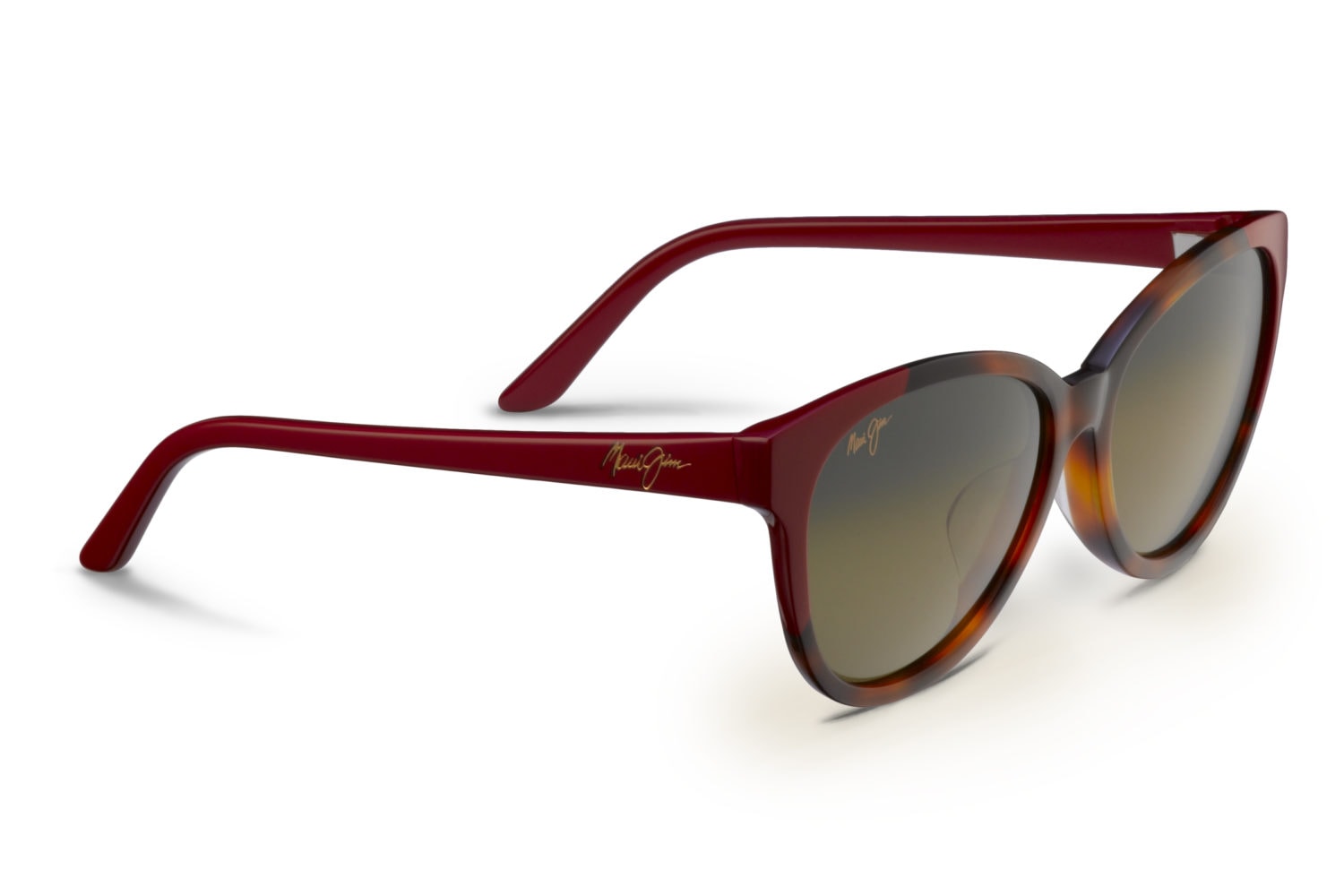 Maui Jim
Even in the middle of winter Maui Jim sunglasses will make you smile. Gift your valentine with one of the latest new styles from Maui Jim. Koko Head is everyone's favorite look and this is also the only premium sunglass designer to receive the Skin Cancer Foundation Seal of Recommendation. Each pair of sunglasses has patented PolarizedPlus2® lens technology that eliminates glare and wipes 100% of the harmful UV rays while boosting colors to unmatched levels.
In The Eye Of The Beholder
This one is perfect for a gift to yourself before your romantic night out. Plump up your pucker the natural way with JuvaLips. You can get a plump pout in minutes with no surgical work. This all-natural product is fun to try. It works by boosting blood flow into your lips. It only takes a few moments, but it lasts for hours.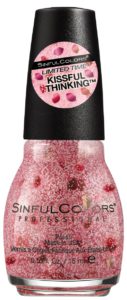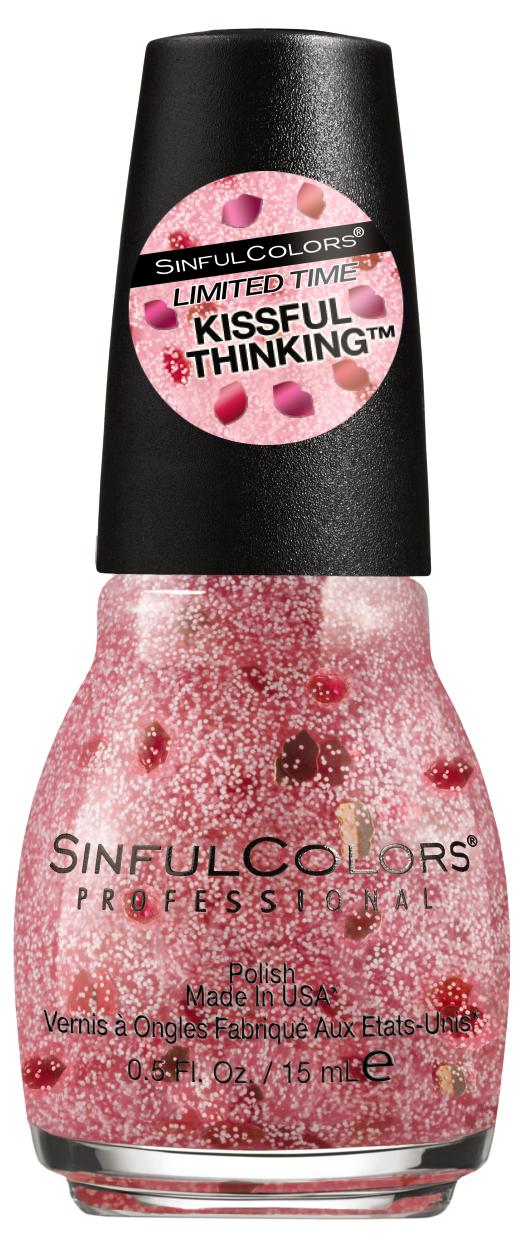 Hard Candy has launched a variety of new products in time for Valentine's Day creations. From metal eye shadow palettes, liners and lip color, the new collection can be found at Walmart. Offering runway looks and a bold hold lip lacquer, the look is unstoppable and sexy.
Sinful With A Kiss is a Valentine's Day must where you can take the smooch from your lips to your tips. Romantic reds, pinks and purples get edgy with metallic finishes. Kissful Thinking, a festive lip shaped glitter topper, makes for the perfect match to fun colors like Break Dance Not Hearts; It's About Valen-time or core colors like Boom Boom; Gogo Girl and even Lie-Lac. Available at Walgreens, Rite Aid and Bed Bath & Beyond.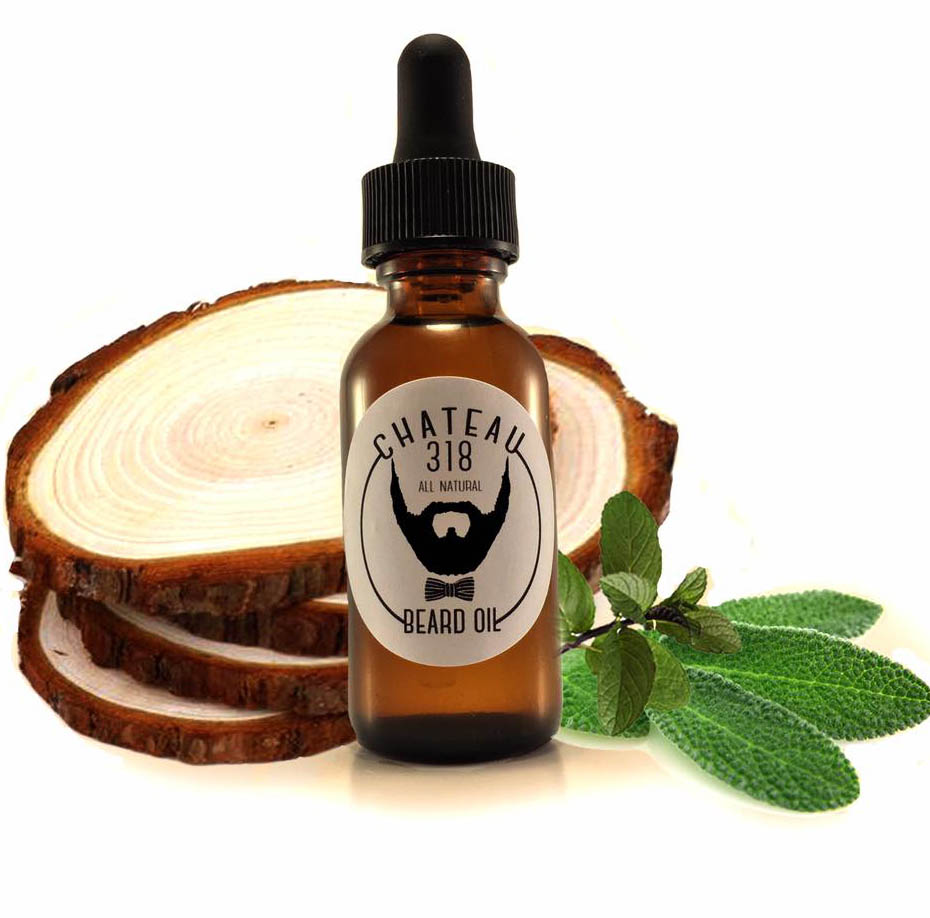 We can't leave the guys in our life out. And since the carefully careless beard trend is not going anywhere for the moment. Why not keep that handsome mug healthy with locally handmade Chateau 318 Beard Products? These artisan beard oils and balms were created out of a need for an all natural product that would address the bearded man's challenge with beard dandruff, growth, conditioning and sensitive skin. Just in time for Valentine's Day Chateau 318's signature Spiced Gentleman scented products are on sale for 20% off. You'll thank me when you can kiss your man without fear of those pesky prickly whiskers  Free Shipping on orders over $50.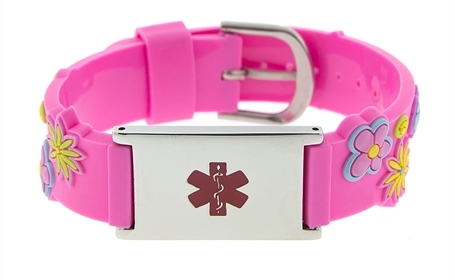 Gifts With A Purpose
It's a bit of a practical gift, but it falls into the "I love you meets jewelry" category. Hope Paige has created fun and affordable medical bracelets that will help medical professionals determine a loved one's diseases during a time of need. With fun bright colors, styles and the option to personalize them, these bracelets will allow anyone who wears them the ability to show off their personal style with a one-of-a-kind bracelet along with staying safe.
Give the gift of tech protection with a military-grade phone case. Built with scratch resistant skid pads and an armor shell all wrapped in a feather light construction. The cool Urban Armor Gear Pink Composite Phone Case is as perfect fit and in a fun love color too.
Making a toast on Valentine's Day is fun with Tipsy Tags. These are jewel encrusted wine charms that add extra sparkle to the table decor. Tipsy Tags is all about making your drink unique and special on the most romantic day of the year.
Cocktails With Care
An unusual gift, but practical and pretty in the shade of love, Hydro Flask is helping Cupid out this year with brand new 22/32 ounce insulated Tumblers. These love-colored tumblers make for a unique and thoughtful way to say "I love you" to your favorite adventure buddy. They feature Hydro Flask's proprietary TempShield™ insulation and an insulated press-in lid with Honeycomb Insulation™ which adds additional temperature control for any hot or cold beverage.
Laphroaig Single Malt Scotch Whisky, the world's #1 Islay Single Malt whisky, has the perfect celebration ideas for the love in you life. Seasoned scotch drinkers and simply fans of a delicious cocktail will all find this a delightful drink. The seasoned Scotch drinker should consider Laphroaig Lore, perfect for that special someone who also happens to be a whisky lover. It boasts rich and deep notes, opening to distinctive smoke, peat and seaside minerality.
The Scotch novice should consider Laphroaig Select. It is the perfect introduction for that aspiring Scotch drinker in your life. More approachable than the average Laphroaig, this blend brings the world's favorite Laphroaig expressions together, resulting in an expression that is all at once, exquisite, complex and deep. Here are a few recipes to consider for your Valentine for a Scotch night out!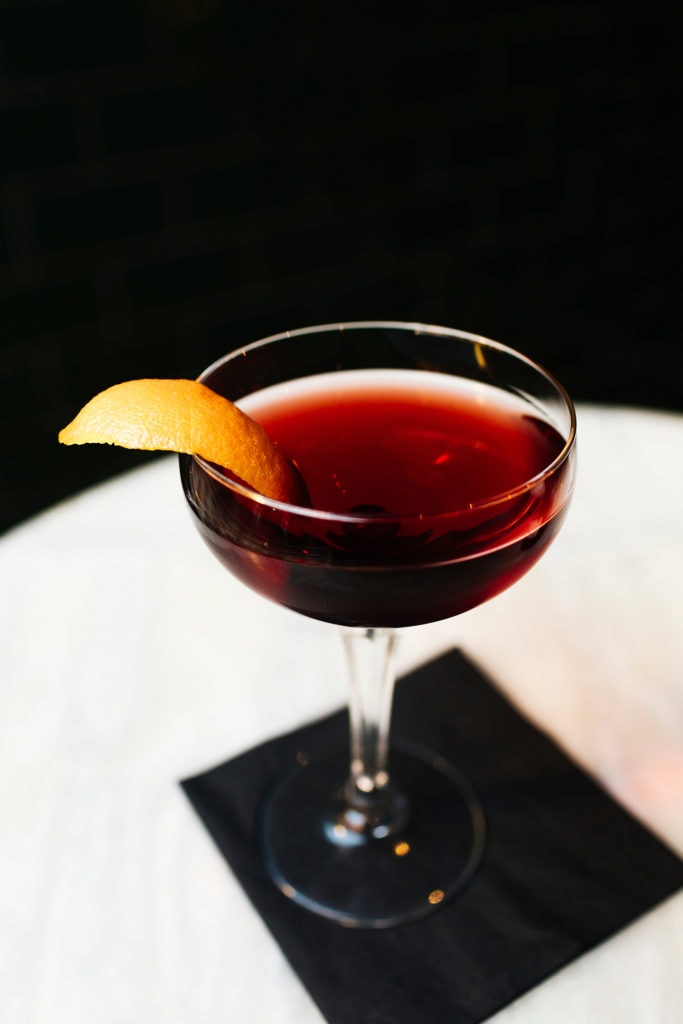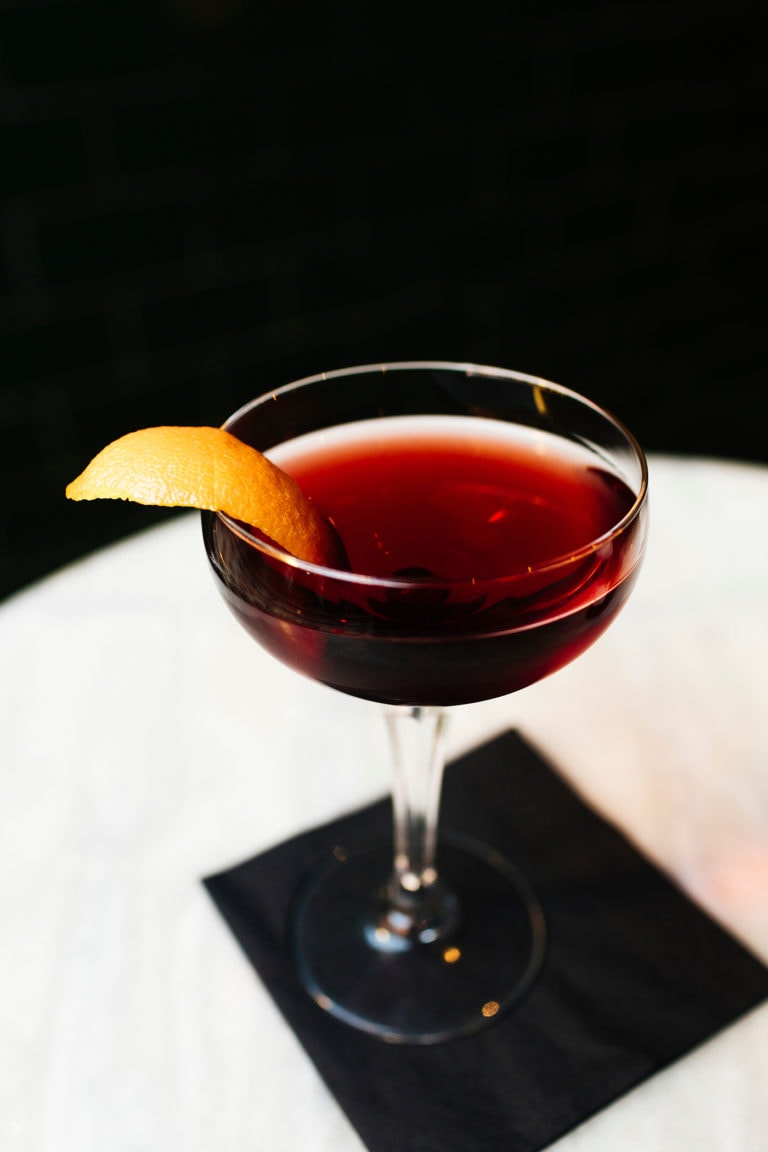 Be My Peat-Heart?
By NYC mixologist Andrey Kalinin
Ingredients
1 1/2 parts Laphroaig® Select Scotch Whisky
1/2 part Drambuie® Liqueur
1 part Bordeaux Red Wine
3 dashes Orange Bitters
Orange Peel (for garnish)
Method: Add all ingredients together in a mixing glass and stir. Strain into a chilled coupe or martini glass (served up). Garnish with a flamed orange twist.
A Cozy Type Of Love
Heat Holders, a company that has redefined thermal clothing, is here to give you the perfect excuse to snuggle up to your date this Valentine's day. Whether you have been together for a few weeks or a few years, a night in front of a fire is always a romantic one.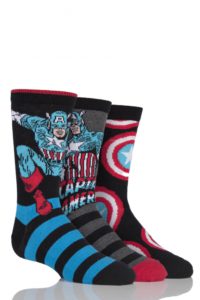 Let Heat Holders alleviate the stress of having the perfect night out. Gift your partner a pair of the warmest socks available, or the softest blanket and ensure the perfect and most laid back date night at home. While socks may not be the first idea to pop into your head for a Valentine's Day gift, when you pair it with the idea of snuggling together by a fire, its instantly romantic. Upgrade any Heat Holders gift with a hand-made "free ticket" for a cozy night with your partner!
Heat Holders has developed the warmest thermal socks in the world. After scientific testing of the thermal capacity of the socks' fabric, a Thermal Overall Grade of 2.34 was given to Heat Holders socks. This makes them seven times warmer than ordinary cotton socks and nearly three times warmer than average thermal socks. Not only are the socks incredibly warm, but also the soft, plush quality of the yarn makes customers feel like they are walking on a cloud.
Find 'Purrfect' Love At Grand Prairie Adoption Center
Looking for the perfect love connection this Valentine's Day? Forget Tinder; find your "pawfect" date at Prairie Paws Adoption Center, 2222 W. Warrior Trail! Adopters can determine the adoption fee Saturday, Feb. 11 through Saturday, Feb. 18 by dropping a ball down a Plinko board. Fees will range from $0 to $50.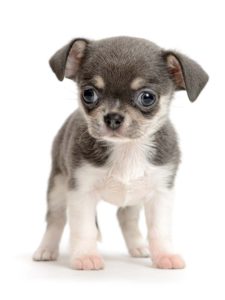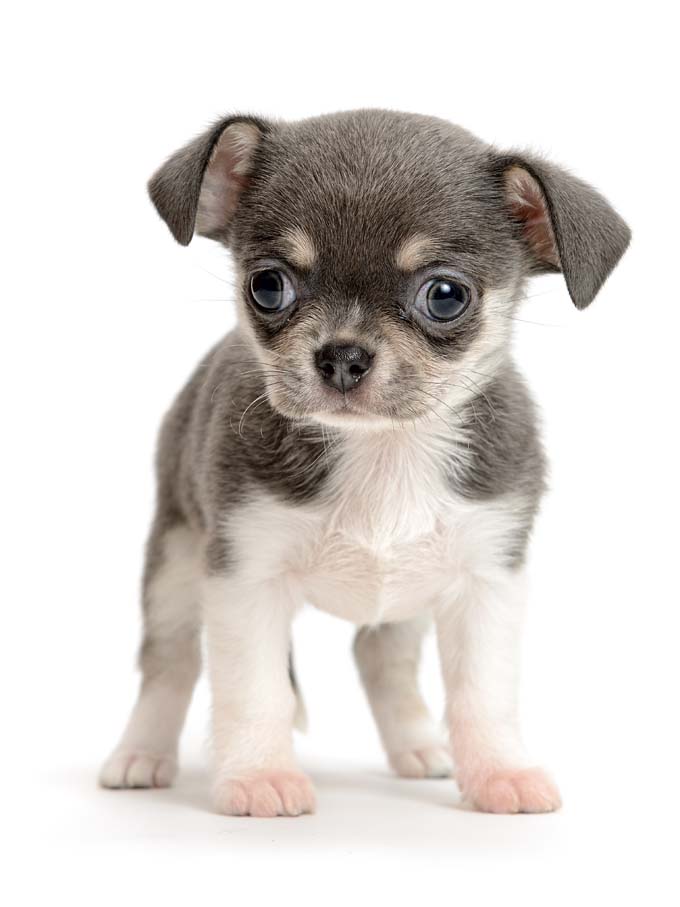 Regular price adoptions are $70. All animals will be sterilized and micro-chipped. Pets will receive a rabies vaccination, the 5-in-1 and kennel cough vaccinations for dogs and the 3-in-1 FVRCP vaccination for cats. All adult dogs will be heartworm tested. Those wishing to adopt must complete an application and be approved before receiving their pets. This offer is valid only for new adoptions.
The Prairie Paws Animal Shelter's operating hours are:
Tuesday-Friday: 10 a.m. – 6 p.m.
Saturday: Noon – 6 p.m.
Closed Sunday and Monday
I Love You Heart And Mind
A Perot Museum gift card or membership shows you care about your sweetheart and want to amaze their brain.
Perot Museum membership is more than just a card with your name on it – it's an open invitation to enhance your Museum experience through member-only previews, special hours, exclusive discounts and free access to all of our general exhibit halls and family festivals throughout the entire year. No matter which level you choose, your Perot Museum membership becomes an even better value every time you use your card!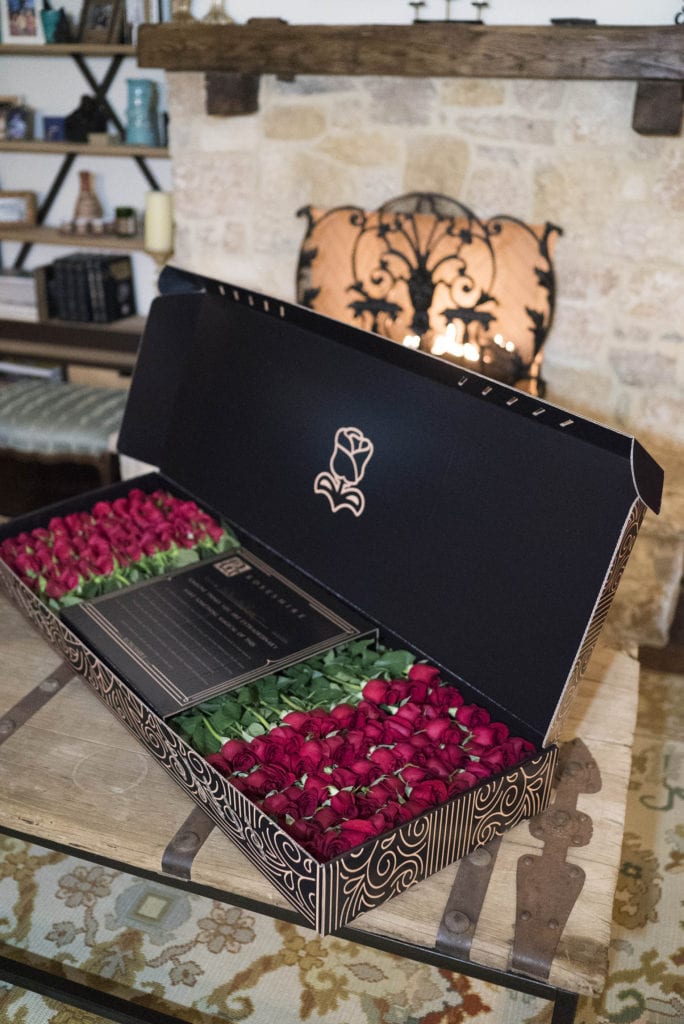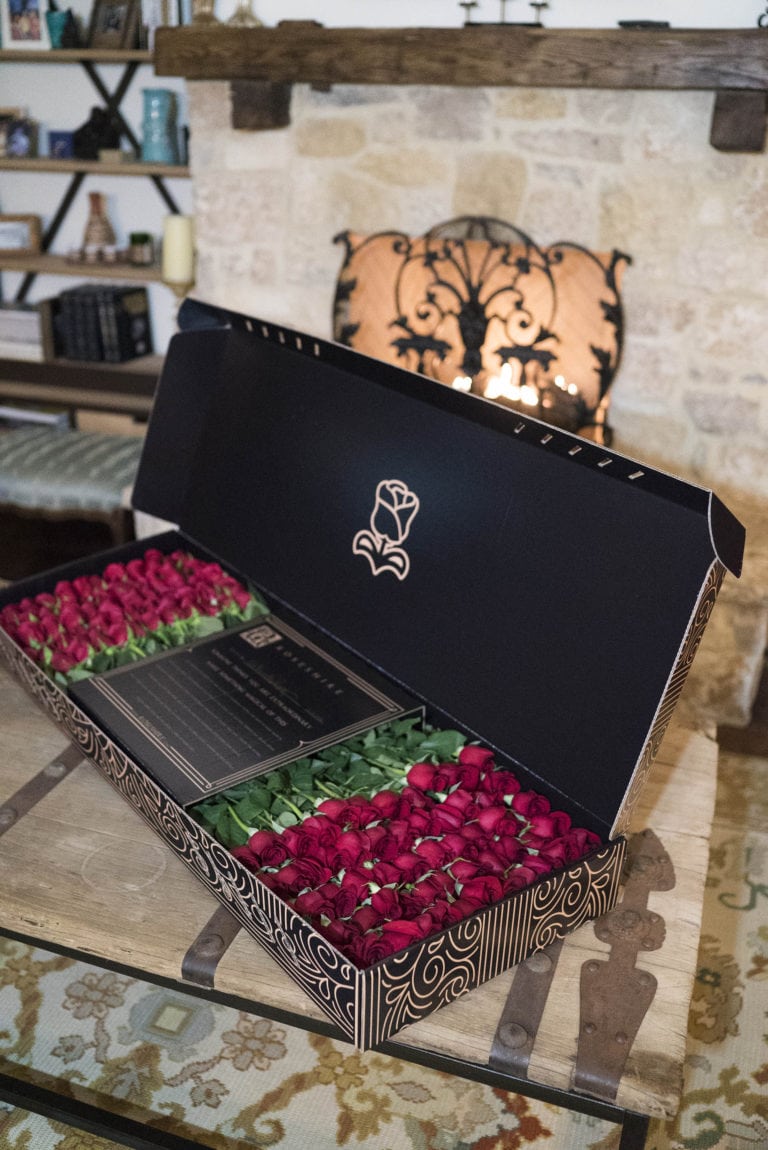 Roseshire Roses
Roseshire is thrilled to announce the limited release of their 10-dozen "Legacy" collection, which features 120 premier quality, hand-manicured red roses – each adorned with individual water tubes – within a custom-designed Roseshire box.
Pre-orders are now being accepted on Roseshire's website for the Legacy 10-dozen roses at $700. The 120 roses are displayed within an intricately designed gold and black box that is 4½-feet long and weighs 35 pounds, making the delivery an event unto itself.
"Valentine's Day is a time to 'go big' with an expression of love," stated Don Hotton, CEO of Roseshire. "The 10-dozen collection is our way to honor and celebrate the rose on a dramatic scale. More than that, it offers our customers a way 'to shout it from the rooftops,' so to speak, in their declarations of love."
In conceptualizing the box, Roseshire's product innovator, Nasim Pakmanesh, was inspired by extravagant standards of kings, queens and celebrated dynasties. "Our 10-dozen Legacy collection is designed to set the highest bar on a gift of flowers. From the regal design of the box to the lavish display of superior roses, the recipient will truly feel like royalty," he added.
Those who are on tighter budgets or prefer more subtle gestures of affection also have the option of Roseshire's signature "Kiss Kiss" collection or "Legendary" collection, available in one dozen, two dozen or four dozen boxes, starting at $95.
Free Valentine's Day Events at Hillside Village
Complimentary Carriage Rides
Feb. 11 from 6-9pm and Feb. 12 from 3-6pm
Carriage rides will depart from the Decor Market/Honey Baked Ham parking lot. Rides are free and though donations are not required, they are accepted and will benefit American Heart Association.
Little Cupid's Corner
Feb. 14 from 10am to 12pm
Kids are invited to make an adorable Valentine craft to take home along with a Valentine treat! This free event is located inside space #720, located between Great American Cookie and Journey's.