"The Music Man," a song and dance spectacular, kicks off the Garland Summer Musicals 2023 season June 16, and runs through June 25. "Dirty Rotten Scoundrels," the sophisticated and delightfully jazzy Broadway classic, takes the stage July 21-30. Patty Granville is producer of the Garland Summer Musicals, a position she has held since GSM's inception in 1982.
Michael Serrecchia will direct The Music Man, with Jeff Crouse as Music Director and Megan Kelly Bates as Choreographer and Assistant Director. J. Alan Hanna will direct Dirty Rotten Scoundrels with Scott A. Eckert as Music Director, Kelly McCain as Choreographer, and Caren Sharpe-Herbst as Assistant Director.
Performances are held in the Brownlee Auditorium of the Granville Arts Center, 300 North Fifth Street in downtown Garland. Tickets are available through the Granville Arts Center Box Office (garlandartsboxoffice.com), or by calling 972-205-2790.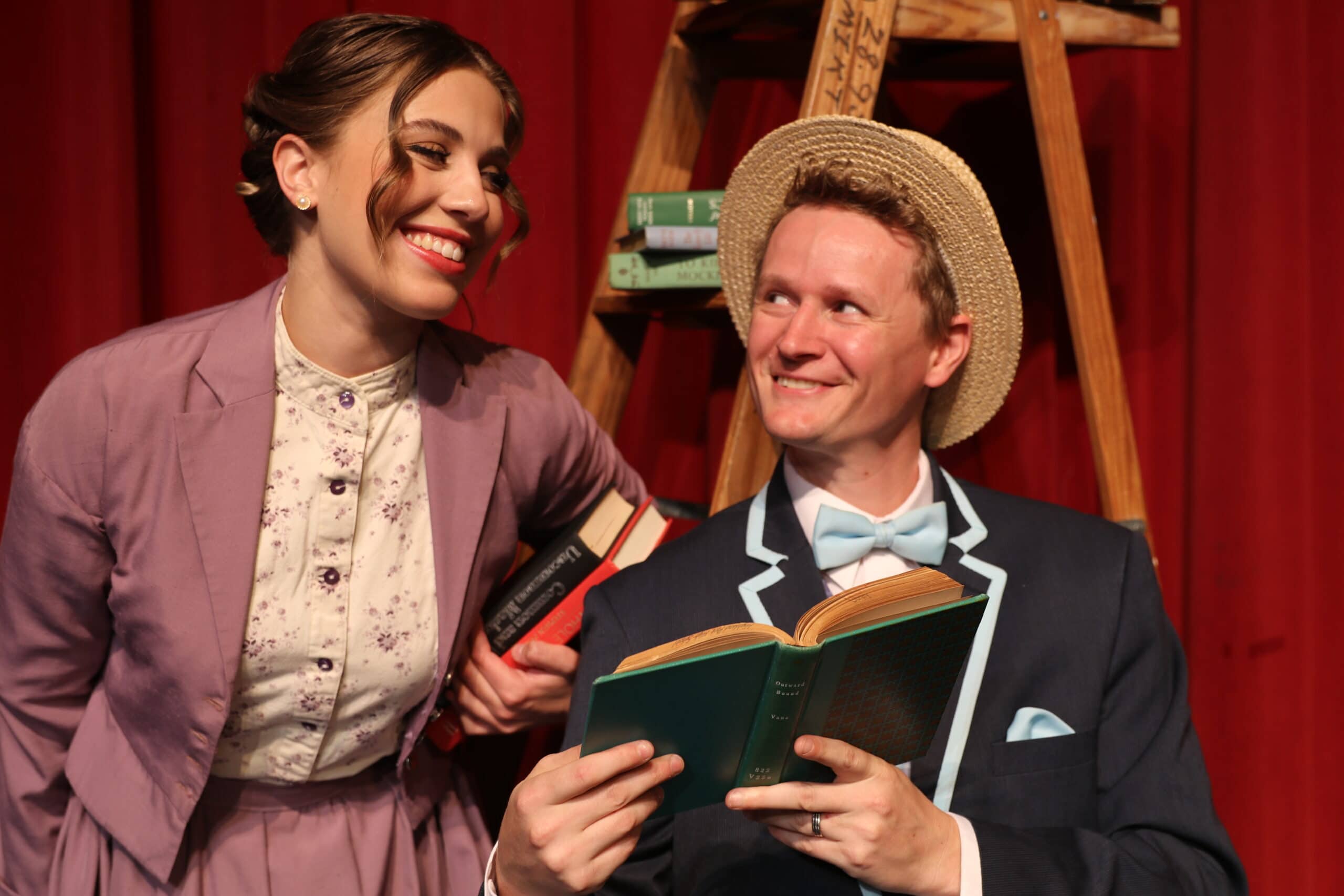 Music Man Cast
The Cast for The Music Man features Jason Craig West as Professor Harold Hill, Emily Dye as Marian Paroo, Gideon Ethridge as Marcellus Washburn, Doug Fowler as Mayor Shinn, Andi Allen as Eulalie Shinn, Christia Caudle as Mrs. Paroo, and Kambryn Ransom as Amarylis, Mark Zantop as Winthrop Paroo, Megan Kelly Bates as Maud, Mark Oristano as Charlie D, and Katie McDaniel as Ethel are also in the cast. Additional cast members include Elise Whitmire as Mrs. Squires, Daniel Vanegas as Tommy, and Cassidy Moore as Zaneeta.
The Quartet who perform delightful Barbershop-harmony numbers, includes Stephen Bates, Nathan Benson, Greg Hullett, and James Williams. Nadia Fox is Gracie Shinn. The River City Townspeople include Jeremy Duncan, Lucas Haupert, Brian Hokanson, Grant Hollowell, and Steven E. Beene. BJ Austin, Adelina Clamser, Linda Frank, Kim Nurmi, Christy Trioa, Stephanie Butler and Melissa Tucker are also featured as townsfolk. The Teen Female Ensemble includes Lilly Bates, Abbey Copeland, Jolie Lambert, Zoe Rech, Arianna Reed, and Sophie Rose Kirkham. The. Teen Male Ensemble includes Alvaro Carranza, Andrew Cave, George Lannan, Bryson Morlan, and Hayden Stewart.
The Music Man's Youth Ensemble features Molly Bates, Joshua Brown, Abby Clark, Axel Kennedy, Andrew Neely, Annabelle Redmon Frigoli, and Samantha Rozinsky. Kids Ensemble includes: Daisy Bates, Bella Brown, Morgan Harris, Addison Nguyen, Vivian Nurmi, Haven West, and Jenna West.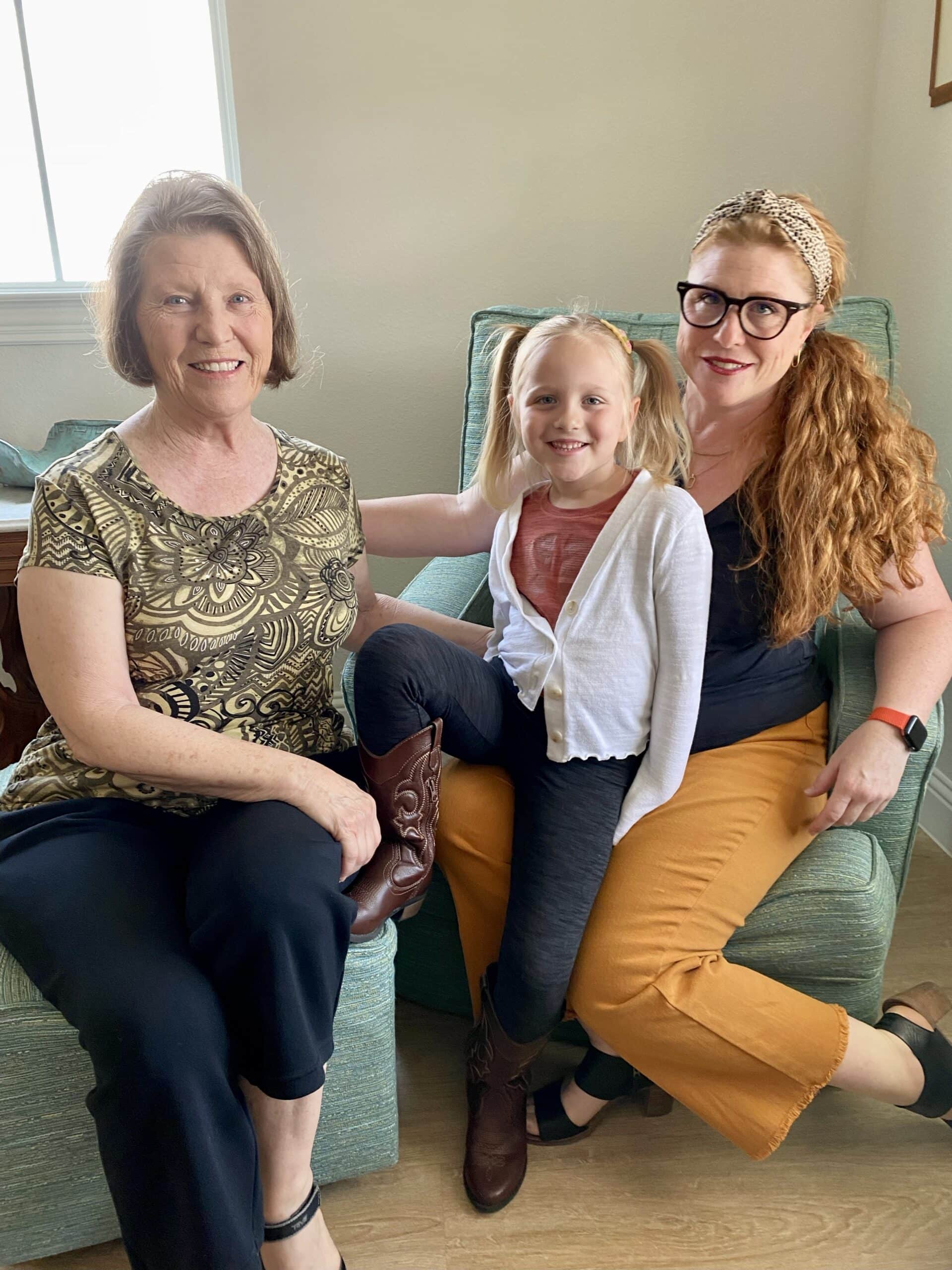 Patty Granville, Producer of The Music Man, said, "This is truly a family production this year. Karla Pajot, who worked backstage for the 1986 production while her daughter, Kim Pajot, was a child performer, is back handling props for this year's show. Her daughter Kim Pajot Nurmi is one of the Pic-a-little ladies, and her five-year-old granddaughter Vivian Nurmi is in the kids ensemble. Then we also have the entire Bates family in the show…three daughters and husband and wife. Megan is choreographer and Assistant Director and husband Stephen Bates is in the quartet."
Dirty Rotten Scoundrels
Dirty Rotten Scoundrels features Randy Pearlman as Lawrence, Steven Golin as Andre, Molly Robinson as Christine, Whitney Golin as Muriel, Brandon Wilhelm as Freddy, and Kynzi Gumm as Jolene. Ensemble members include Connor Atwell, Sterling Beard, Charles Barry, Kayla Bryan, Alvaro Carranza, Adelina Clamser, and Breanna Cox. Others include Evelyn Dumeer, Linda Frank, Rowan Gilvie, Anthony Holmes, Ivan Jones, Justin Konopka, and George Lannan, Makenna Ostrom, Tyler Perring, Ryan Ramirez, Zoe Rech, Will Shafer, Caren Sharpe-Herbst, Emma Smith, Hayden Stewart, Andrea Tom, Emma Triana, Ashley Tysor, Robbie Voight, and Alli Wulfert are also in the ensemble.
Set Design for The Music Man is by Rodney Dobbs, and Kelly Cox will design Dirty Rotten Scoundrels. Costume Design for both productions is by Michael Robinson and The Dallas Costume Shoppe.
Staff for both shows includes Stage Manager -Andres Vasquez; Assistant Stage Manager-Jocelyn Wilcox; Sound Design- Jay Hogg; and Lighting Design-Jason Foster. Props Design & Set Dressing -Taylor Solice; Master Carpenter – Joe Murdock; Technical Director -Amanda Gonzales; and Brenda Rozinsky is the Assistant to the Producer.
Volunteer opportunities are available in set design, technical roles, and for ushering and concessions sales. For more information, please contact info@garlandsummermusicals.org.
Garland Summer Musicals
Since 1983, the Garland Summer Musicals have provided both entertainment and educational opportunities to North Texas with annual summer musical productions. GSM encourages professional artists to work with aspiring performers of all ages to create a diverse theatre training and semi-professional production company. GSM produces two major musical classics each summer at the Granville Arts Center in downtown Garland, Texas, bringing Broadway Blockbuster entertainment to over 6,500 patrons each season. For more information, visit grlandsummermusicals.org.