CEDAR HILL – Almost twelve months ago, just weeks before Memorial Day, the City of Cedar Hill broke ground on the Lagoon at Virginia Weaver Park.
Now, a year later, the dream of the lagoon, which includes a lap pool with 77,216 gallons of water and a lazy river full of 136,851 gallons of water has finally come to fruition.
The new pool has 10,000 square-feet of water surface with a zero-depth entry pool, a separate lap swim pool, a lazy river and a three-turn slide, and splash feature and it opens just weeks from now on Memorial Day.
Michelle Ebanks, IOM, City of Cedar Hill Communications + Community Engagement Manager said city officials are expecting around 300 to 500 residents to attend the Lagoon opening on Memorial weekend.
The Lagoon, which is located in the 27.64-acre Virginia Weaver Park, will be an exceptional addition to the City of Cedar Hill.
Ebanks said "It will feature a zero depth activity pool with play features. Connecting to the activity pool is a 450-linear foot lazy river that snakes throughout the entire pool facility. The Lagoon also features a three-turn water slides that lands in the island of the lazy river and features a tanning ledge. Cabanas and picnic tables with shade are scattered throughout the facility for an enjoyable experience for the entire family."
Residents will also be able to host events inside the indoor party room, which includes passes to swim.
Cabana rentals include private use of shaded seating area for you and any guests of your choosing. Recommended maximum seating for 8-10.
*NOTE: Reserving the cabana does not include pool admission. All guests much have a valid season pass or purchase a daily admission.
Times available:
12:00 p.m. – 5:00 p.m. (1-hour minimum)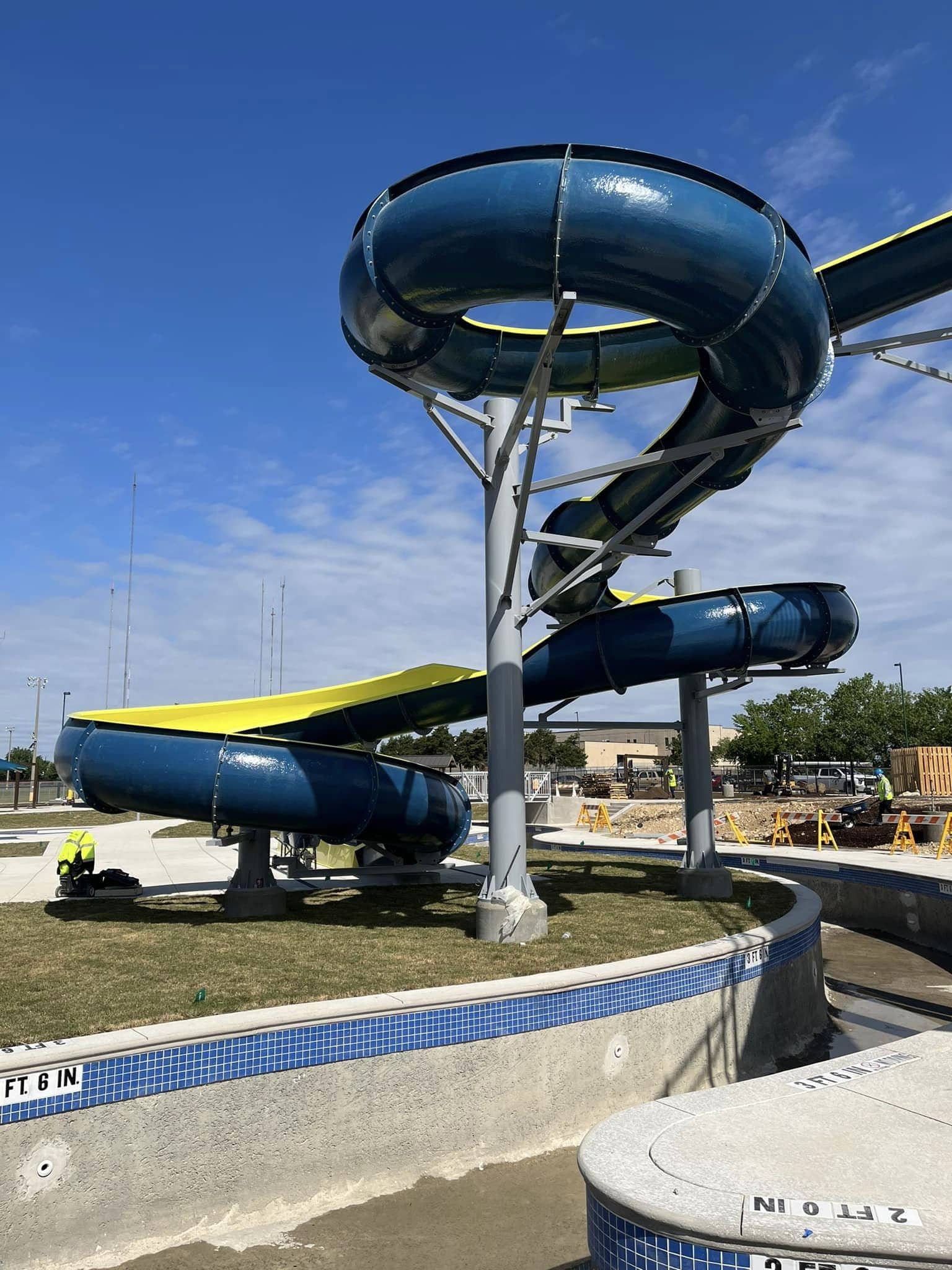 "Virginia Weaver Park is open to the public all year round and features a community built creative playground designed for kids of all abilities aged from five to 12," Ebanks added. "You can also jump on Red Oak Creek Trail and enjoy 3.16 miles of hiking and biking on the multi-use trail that links neighborhoods, greenbelts, city parks, schools, and the Alan E. Sims Recreation Center. Other amenities provided at this park include a half-court basketball court, adult softball complex, a lighted pavilion and restrooms.
In November 2017 Cedar Hill residents approved the outdoor pool to replace the existing pool at Crawford Park. In 2018, the city began the design for the Lagoon that took into consideration both site analysis and selection. The site analysis considered environmental conditions, potential impacts to existing programs and amenities and site-specific issues that might also come into play. After careful consideration from the Cedar Hill City Council, Parks Board, and residents, Virginia Weaver Park was chosen to the be site for the new Lagoon pool.
The city also received a grant in the amount of $750,000 from Texas Parks and Wildlife for the construction cost of the new pool with an eye toward input from the community and what amenities would be most desired.
The Lagoon grand opening is May 27, 2023, from 12 to 2 p.m.
Daily admission is $8 for children and adults with a resident discounted price of $5. Daily admission is $5 for adults 55+ with a resident discounted price of $3.
Cedar Hill city officials also noted there is no cost to utilize Virginia Weaver Park minus the swimming pool/lagoon feature.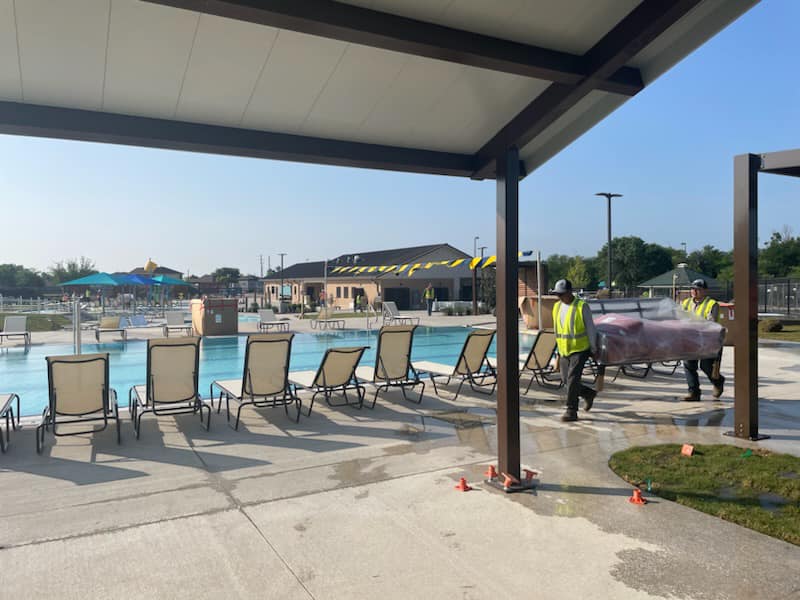 A few fun facts about the new Lagoon at Virginia Weaver Park:
How often will the Lagoon be cleaned?
There are daily, weekly, monthly, and annual cleaning activities.
How many people can use the Lagoon at one time?
The maximum user load is 316 people.
How much concrete was used to build the Lagoon?
There was 1,330 cubic yards of concrete upon completion of the Lagoon.
How many different water features will there be?
There are four water features: lap pool, lazy river with zero-entry, Splashtacular water slide and Vortex play features at the zero-entry.
How many linear feet of piping is installed?
Pool piping: 3,000 plus site drainage piping of 3,812 total 6,812 linear feet overall.