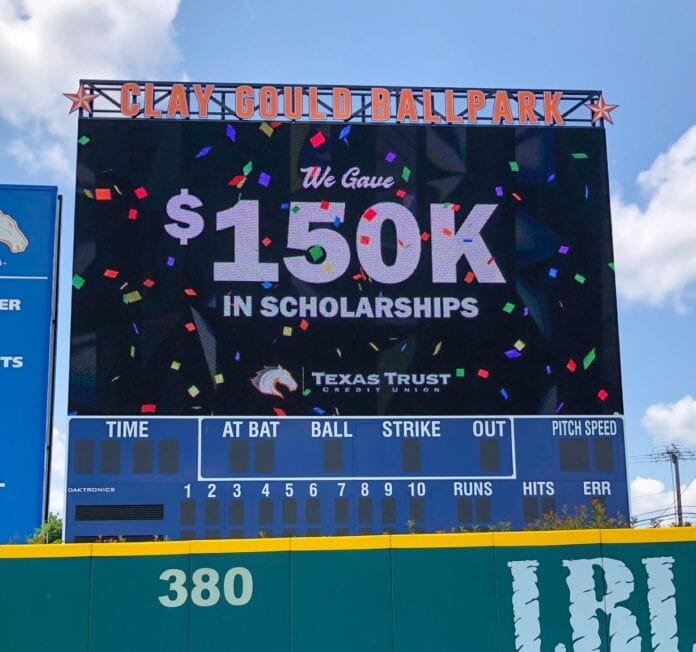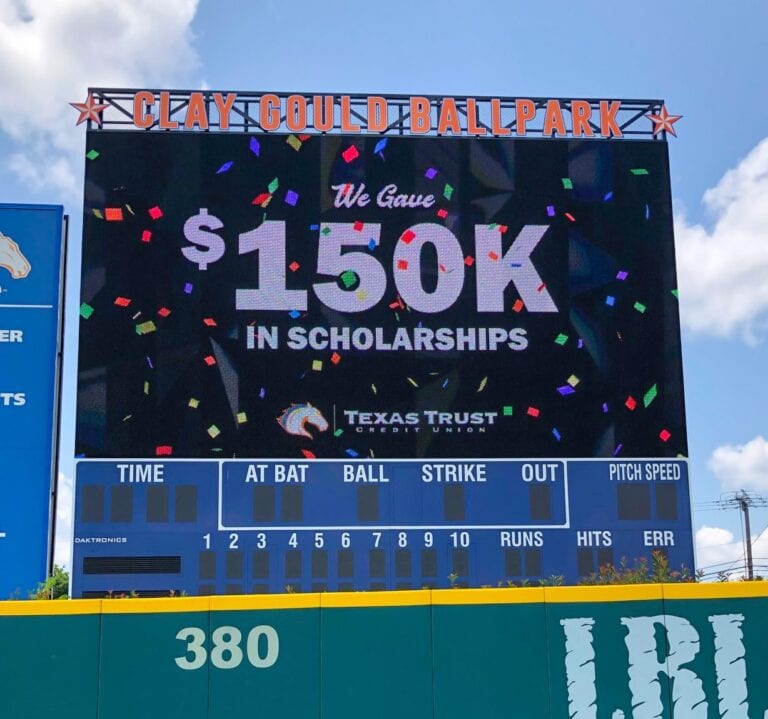 UT Arlington Athletic Scholarships Get Boost From Texas Trust Credit Union
ARLINGTON, Texas – August 9, 2021 – Texas Trust Credit Union's Spirit Debit Rewards card has boosted UT Arlington's athletic scholarships. The program has earned the university $150,000 for the UTA Mavericks general scholarship fund.
UT Arlington's Intercollegiate Athletics sponsors 15 Division I Teams. The university awards an average of 114 scholarships annually for its men and women student-athletes competing in a number of different sports including basketball, baseball, tennis, golf, softball, volleyball, cross country, and track and field.
Launched in 2014, the program rewards the UT Arlington general scholarships fund every time an eligible Mavericks Spirit Debit Rewards card is swiped to make a purchase. There are currently more than 3,500 cardholders supporting UTA Athletics each time they use their Mavericks Spirit card.
Texas Trust is a strategic partner of UT Arlington, which includes initiatives such as the Scholar Athlete of the Week and the bi-weekly MavChat podcast. Texas Trust also recently gave the university $125,000 towards the purchase of new LED display video scoreboards at Clay Gould Ballpark, home of UTA Baseball, and Allan Saxe Field, home of UTA Softball.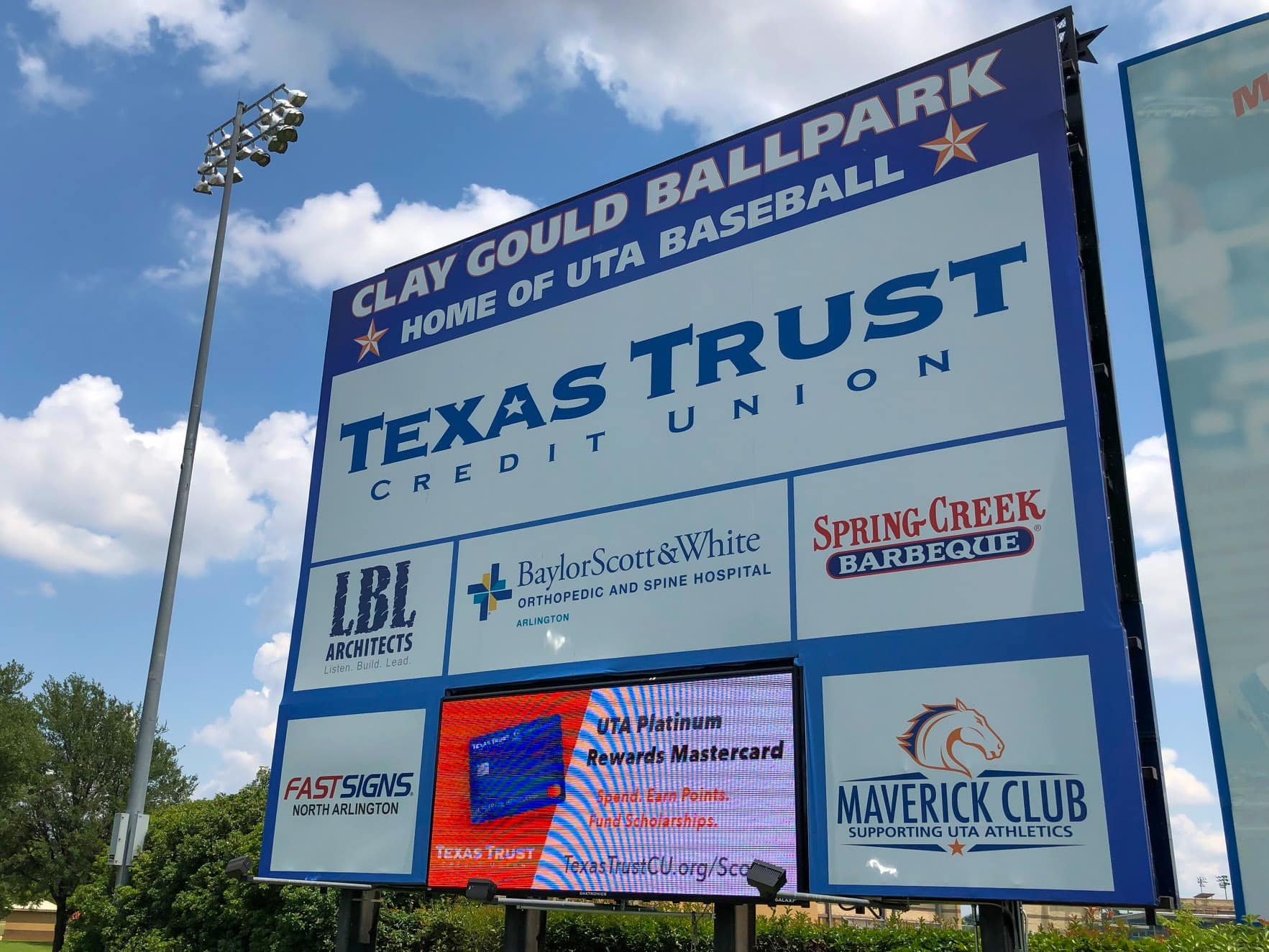 Ability To Offer Larger Scholarships
"Texas Trust is a generous partner that has given us a tool that any of our Mavs fans can use to help us increase our scholarship endowment," said Jim Baker, UTA's director of athletics. "By increasing our scholarship fund we are able to offer larger scholarships, which helps attract top talent for our athletic teams."
Baker added, "The athletics program has also benefitted from a number of financial gifts from Texas Trust beyond what we earn from the Mavericks Spirit card. We greatly appreciate the support and generosity of the credit union."
"Our partnership with UTA allows us to invest in the education of the future leaders of our community," said Jim Minge, CEO of Texas Trust Credit Union. "We are proud to be able to support UTA's efforts and look forward to our ongoing partnership."
About Texas Trust Credit Union
Texas Trust Credit Union has been helping build brighter financial futures since its modest beginning in 1936. Today, the full-service credit union serves more than 120,000 members. With assets of more than $1.6 billion, Texas Trust is the 6th largest credit union in North Texas and the 17th largest in Texas. With a focus on the community, Texas Trust is creating a legacy of giving through generous financial donations that support local school programs and activities, non-profit organizations, and student scholarships; and by providing volunteer resources through its Community Unity team, which supports scores of charitable events each year. For more information, visit TexasTrustCU.org or follow us on Facebook at facebook.com/texastrustcu or Twitter at @texastrustcu.