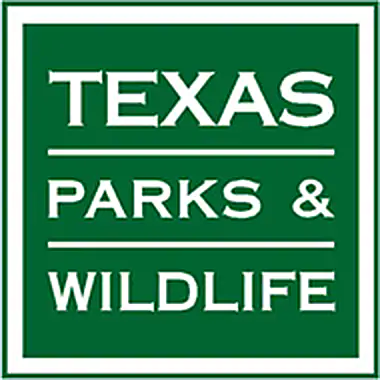 AUSTIN— Texas Travel Alliance (TTA) named Texas State Parks the 2023 Heritage Award winners Oct. 17 at the annual Texas Travel Summit.
Past recipients of this award include the Dallas Cowboys, Southwest Airlines and Landry's, Inc.
"Texas State Parks exemplifies all aspects of the criteria set forth in the TTA Heritage Award," said Erika Boyd, President and CEO of TTA. "Their contributions to the travel and tourism landscape in Texas are numerous and reach to all corners of our vast state."
The Heritage Award recognizes and honors outstanding businesses and organizations that have enriched the heritage of and made a lasting, positive imprint on the Texas travel industry. The selection is based on the organization demonstrating a history of exceptional achievement, exemplary business practices, innovative corporate culture and a commitment of excellence to their customers and their community.
"It is an incredible honor to be recognized by TTA as this year's Heritage Award winner," said Rodney Franklin, director of Texas State Parks. "The impact Texas State Parks has on Texas' tourism and economy stretches back to the start of the state parks system in 1923. To receive this award as we celebrate our 100-year anniversary speaks to the legacy established by those who came before us, and the continued dedication of our Texas State Park team today to create a welcoming environment for the next generation of visitors for years to come."
Since its establishment, the Texas State Park System has been a vital part of the state's tourism industry and its conservation efforts. This network of parks and natural areas has not only showcased Texas' diverse landscapes but has also contributed significantly to the growth and development of the state's booming tourism economy.
One of the Texas State Park System's key contributions to the tourism industry lies in its capacity to attract a diverse array of visitors, both local and out-of-state. Nature enthusiasts, adventure seekers, history buffs, and families alike are drawn to these protected areas for recreational activities such as hiking, camping, birdwatching and stargazing. This diverse appeal has led to nearly 10 million annual visitors, driving year-round visitation and providing a substantial economic boost to nearby communities.
Furthermore, the Texas State Park System has established itself as an invaluable resource for educational programs and interpretive services. These offerings not only enhance the visitor experience but also align with the growing trend of experiential and educational tourism. Guided tours, workshops, and interactive exhibits educate visitors about the local flora, fauna, geology, and cultural heritage, fostering a deeper connection with the natural world and local history.
In partnership with state agencies, nonprofits and local stakeholders, the Texas State Park System has been at the forefront of conservation initiatives, with preservation of native habitats, wildlife management and sustainable recreational practices central to its mission. This commitment not only ensures the long-term health of these ecosystems but also resonates with the increasingly ecotourism-conscious traveler.
In its award announcement, TTA noted the Texas State Park System stands as a testament to the interplay between tourism, conservation, and cultural heritage. Its historical significance, diverse landscapes and educational opportunities have indelibly shaped the Texas tourism industry, attracting visitors while fostering a sense of stewardship for Texas' natural and cultural wonders.