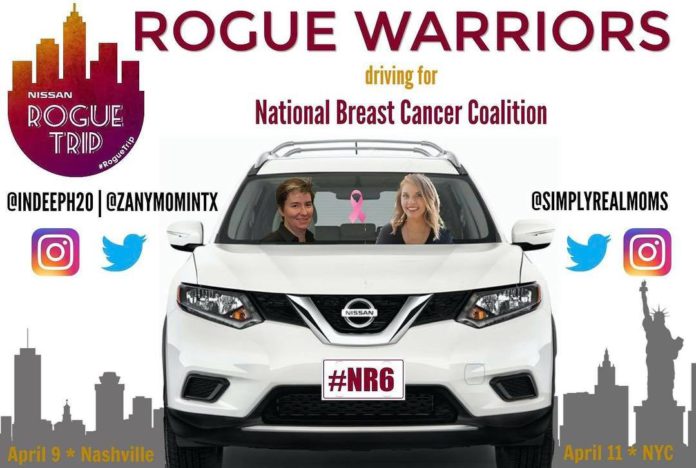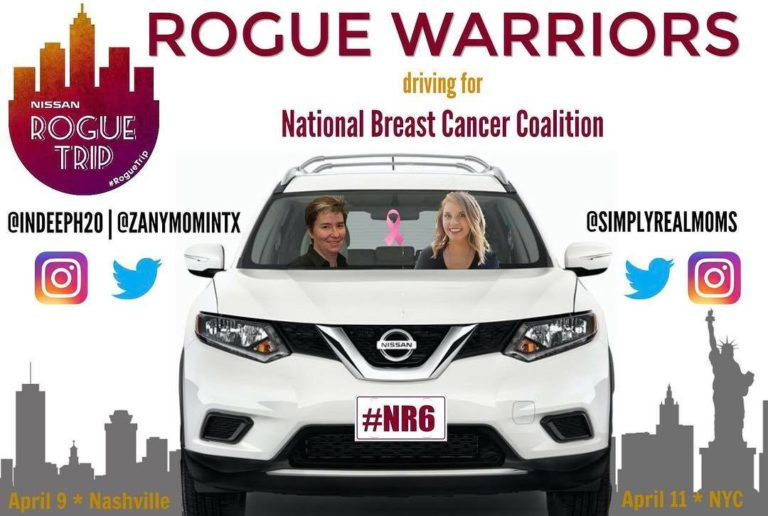 This is part of an article written by Wayne Gerdes from CleanMPG. Wayne discusses his prediction on why our own Kristin Barclay and #RogueTrip team #NR6 have an inside track to a win. It is reprinted with his permission.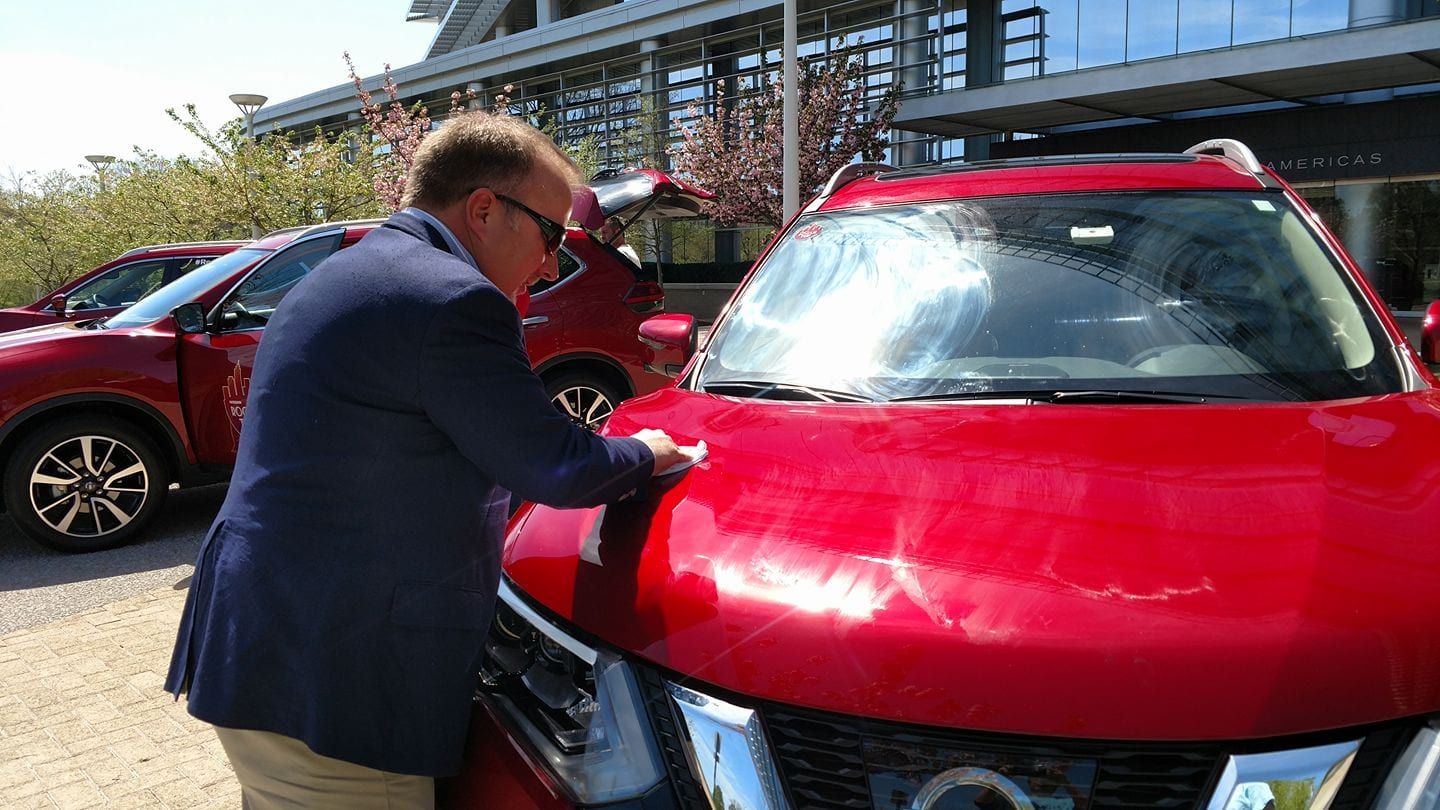 I urge everyone who reads this to go to Kristin Barclay's InDeepH2O page and Jasmine Risso's FB page Simply Real Moms on Facebook. There you will be treated to some of the greatest videos you could ever imagine. You will even hear the duo belt out a tune or two – that's worth the visit alone!
They can also be found on Instagram and twitter. See the lead photo in this article for their social media handles on these platforms. You can follow them using the #NR6 and the #RogueTrip tag.
BY WAYNE GERDES
Titan and Pathfinder accelerate, Rogue owns the segment, Star Wars, Titan first drive, and a little something called #RogueTrip.
Besides the Titan ½ ton pick-up with the Advance gas engine we are in this week and the Maxima Midnight Edition we will be in next, earlier today, 10 teams from across the Midwest, South, and East Coast set out on an expedition. It was not setup as the first to drive a truck to the South Pole or somehow cross the Bering Strait in mid-winter
#RogueTrip is part scavenger hunt, part road test and part charity fundraiser. The 10 vehicles and 20 drivers, many I know personally, have now departed from five U.S. cities in 2017 Nissan Rogue crossovers with navigation systems set for an arrival in Manhattan in 2-days on April 11 at 2 p.m.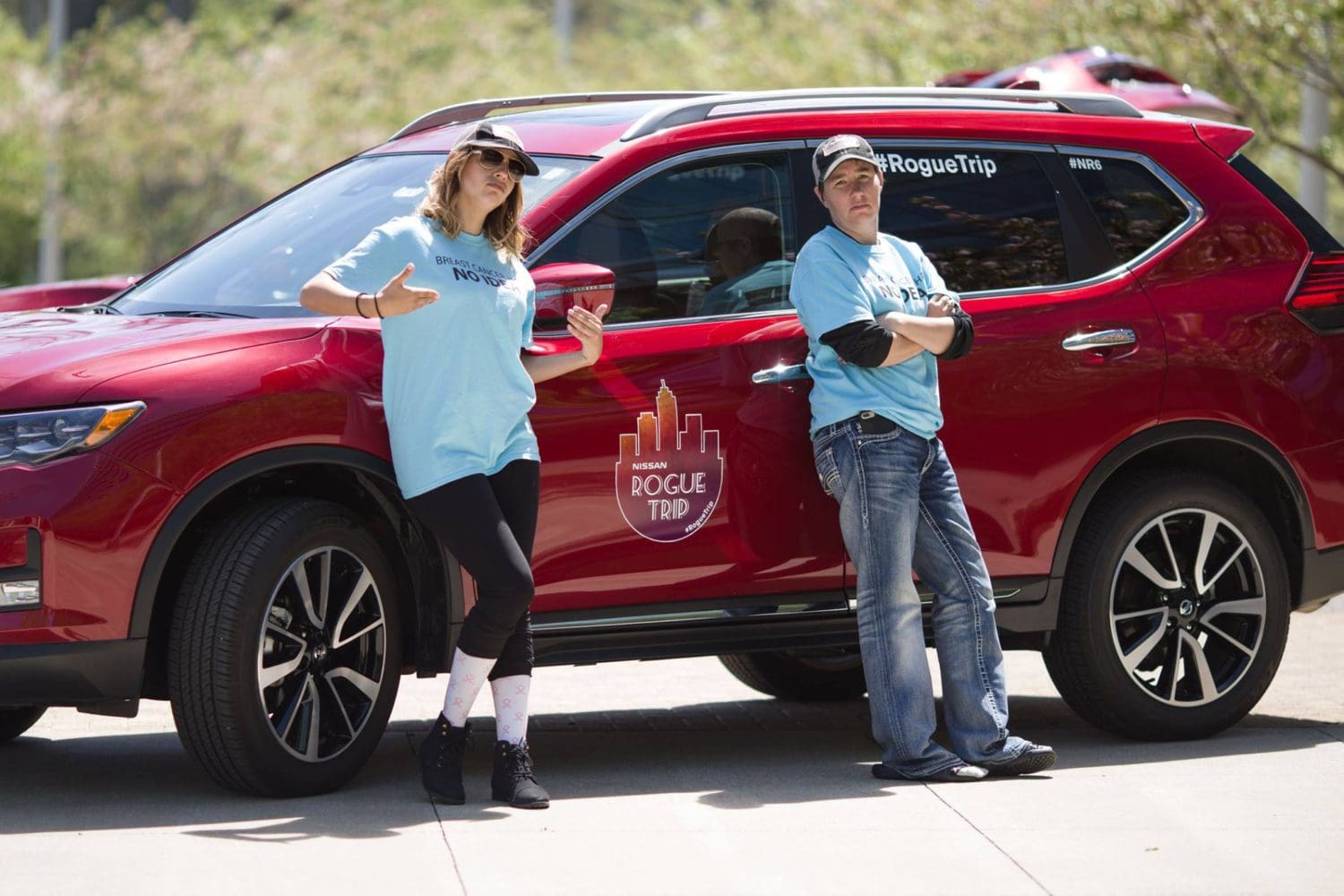 Points will be awarded in scavenger hunt categories such as Bizzare Eats Challenge, Funniest Bumper Sticker, Most Unique Wildlife and Most Historical Monuments visited. The winning team will be rewarded with a $5,000 donation to the charity of its choice. Contestants are providing real time social media updates on their activities as they make their way to New York City.
The Rogue Trip teams will be driving identically prepared 2017 Rogue SL models w/ Nissan Wi-Fi, a First Aid Kit, Emergency Roadside Kit, Family Clean-up Kit, all-season floor mats, chrome bumper finishers, and Rogue Exterior Accent Lighting.
Participants will also be equipped with custom #RogueTrip backpacks filled with a variety of road trip necessities and iPad mini 4 tablets loaded with the Nissan Rogue Trip app that each team will utilize as mission control for the Rogue Trip. The app will include details on finding points of interest, the adventurous places each team will be staying for the night, Dial-A-Rogue expert, links to the charities and much more. The Rogues will also be loaded with extra Rogue Trip t-shirts, hats and stickers that teams can hand out to kind strangers who help them complete the challenges along the way.
Winners of the Rogue Trip scavenger hunt categories will be determined by the team that has the most creative execution or the most collected – for points of interest, historical landmarks and number of Rogues passed. To complete a challenge the teams must post on social media using the #RogueTrip hashtag. Tiebreakers will be given to the team with the most social engagement. Teams are therefore encouraged to get their fan base and audiences involved in sharing and liking the posts along the way.
On episode 2, we go "off rogue" and interview some friends. #InTheWildChallenge #NR6 #RogueTrip

Posted by Jasmine Cosme on Monday, April 10, 2017
The Nissan #RogueTrip is underway
I will be following a close friend, Kristin Barclay @zanymomintx on twitter, piloting the #NR6 Rogue with team name "Rogue Warriors". Her partner on this epic journey is Jasmine Risso @simplyrealmoms. Their charity of choice is the "National Breast Cancer Coalition."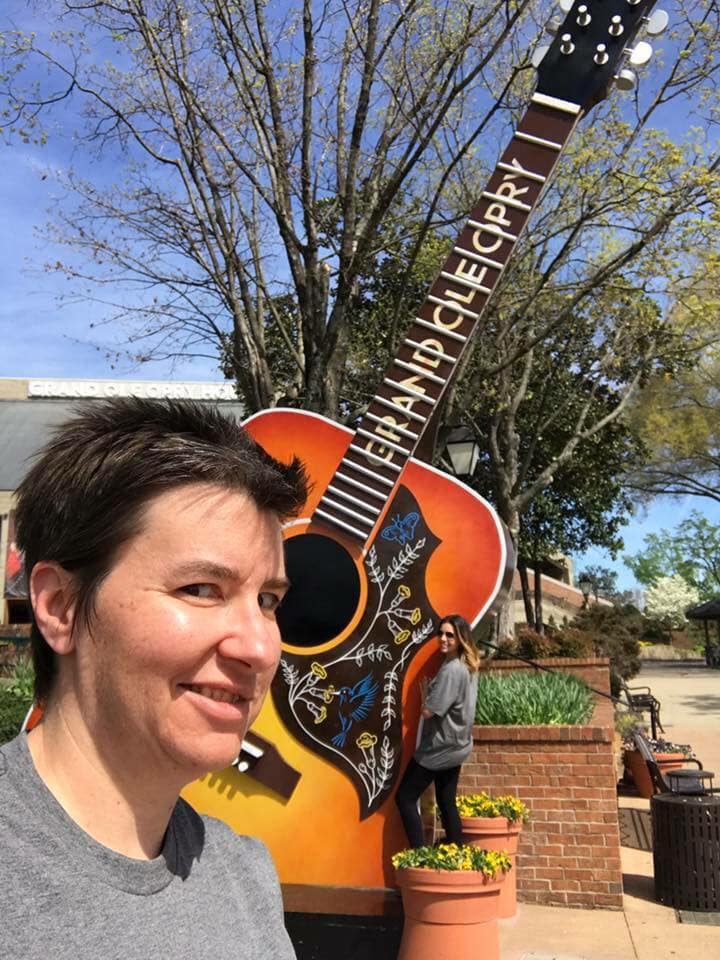 Given Kristin's past zany exploits, her team is odds on favorite to take the title of most creative #RogueTrip.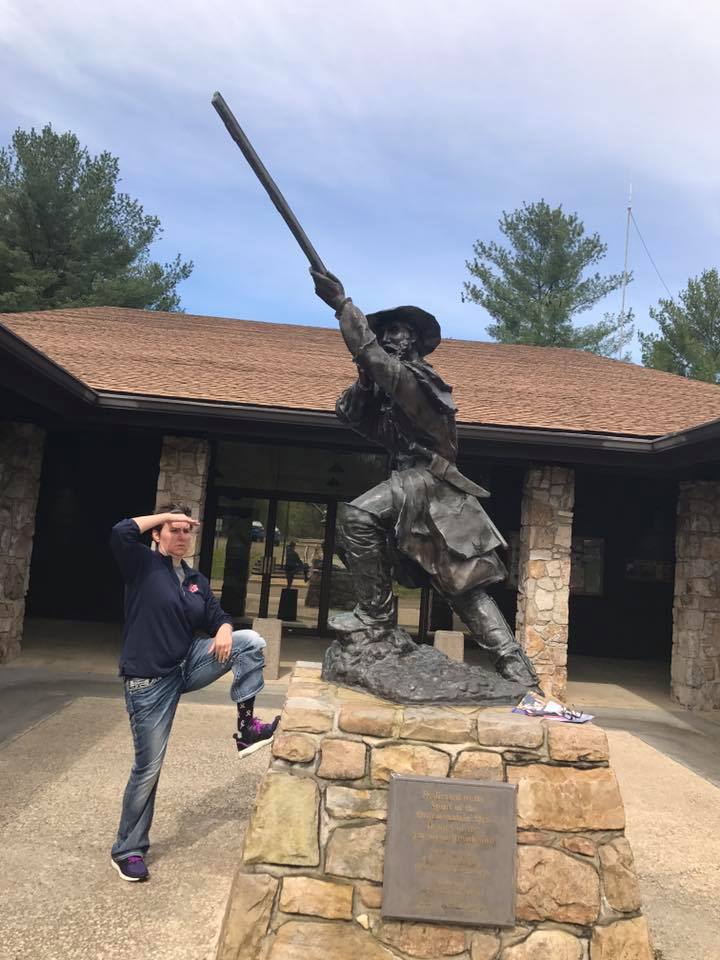 Next up is the Rogue One: A Star Wars Story. We saw the best presentation at an auto show ever provided in Los Angeles. We saw a continuation of the theme in both Detroit and Chicago. Nissan is upping the ante in NY with a continuation of collaboration with Lucasfilm Ltd. in support of "Rogue One: A Star Wars Story."
This time Nissan is bringing an immersive "Rogue One: A Star Wars Story"-inspired experience to consumers visiting the Nissan booth at the 2017 New York International Auto Show. This is a follow on to the DVD and Blu-ray release of "Rogue One: A Star Wars Story" earlier this week.