While enduring excessive temperatures and heat warnings in North Texas, I've tried to stay cool while sipping chilled beverages. My favorite summertime sippers are white wine spritzers or an ice-cold beer served in a mug from the freezer. But the best thirst quencher I've tried this summer is Zonin® Coastal Lemon Spritz. This refreshingly crisp, citrusy drink, a new twist on limoncello, was created by the Zonin family from the famed Amalfi coast of Italy.
Zonin Coastal Lemon Spritz
Zonin has 200 years of award-winning, wine-making experience, and this is their first sparkling wine Spritz available at the marketplace. The lemon spritz is already perfectly mixed, so it's ready to serve straight from the bottle. Just pour over ice, swirl, and enjoy. I instantly felt 10 degrees cooler.
I've also tried their Zonin Prosecco mixed with frozen orange juice and served over ice, and found it to be the perfect cocktail for a leisurely summer brunch. For more info, or to order, please visit zoninusa.com.
Old 75 Beer Garden
Their new summer drink specials and upgrades will help you beat the summer heat. Cool down with a cool drink and save money during Old 75 Beer Garden's new Featured Frozen Wednesdays, where the featured frozen drink for is only 75 cents through Wednesday, August 30. Old 75 Thirsty Thursdays offers an ice cold beer (options rotate weekly) for just 75 cents through Thursday, August 31. The beer garden and restaurant stay open late with live music most cool summer nights.
There are lots of fans and misters in seating and bar areas throughout the venue. There's also shade from new canopies throughout the venue, as well as giant oak trees. Self-serve, ice cold water stations are also available. Visit old75beergarden.com.
National Tequila Day at Blue Mesa Grill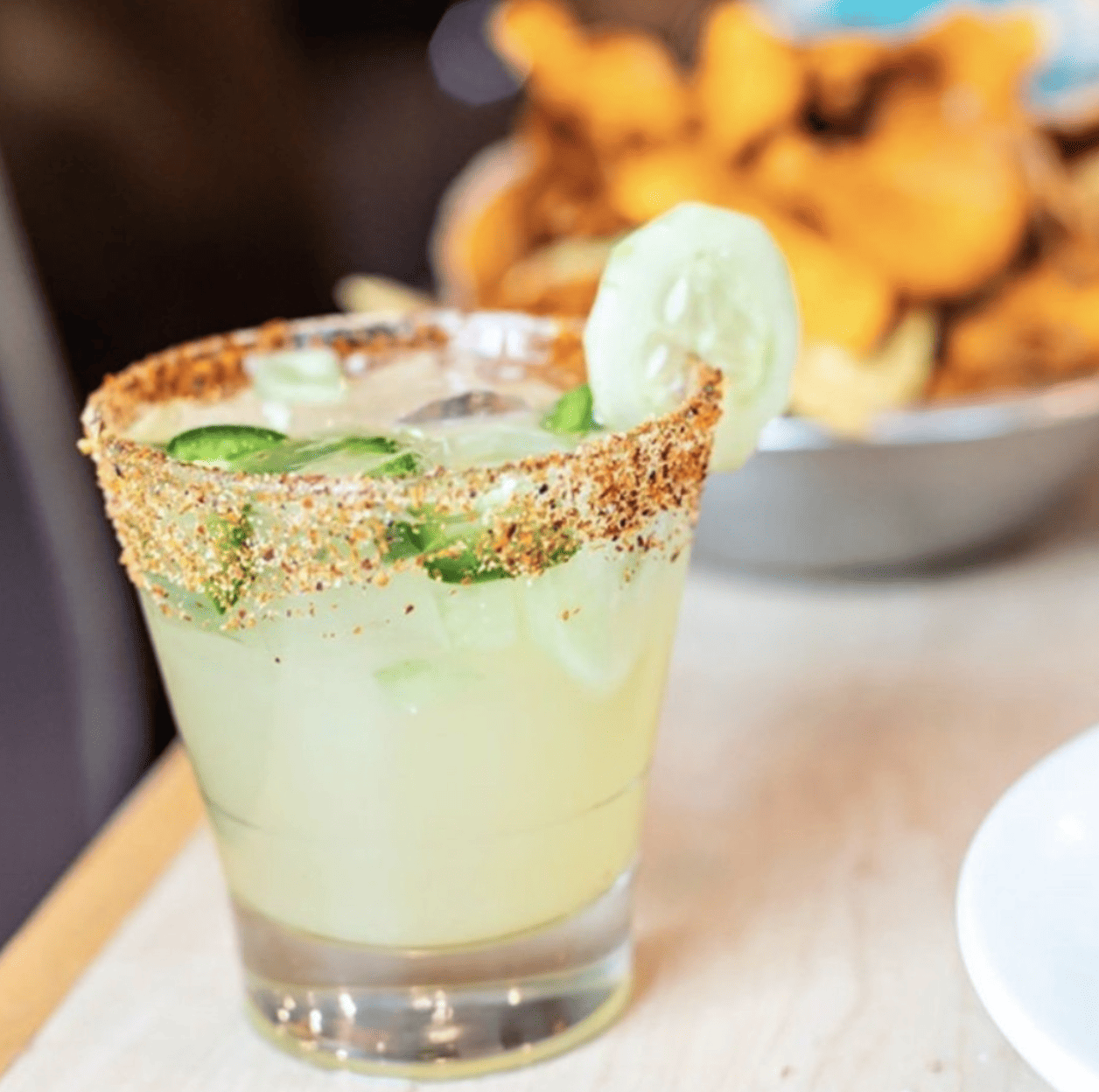 With National Tequila Day just around the corner, Blue Mesa Grill at The Boardwalk at Granite Park is offering an exceptional three day weekend special that will leave tequila enthusiasts rejoicing. In honor of this festive day, Blue Mesa is offering Top Shelf Margaritas for just $5 from Friday, 7/21–Sunday 7/23. Tequila lovers can indulge in the finest margaritas crafted with the utmost care and premium ingredients, all for a mere $5.
Look no further than Vidorras Margaritas, the ultimate destination for tequila enthusiasts and margarita lovers alike. We've crafted a special offer with $5 Vidorritas and $10 off Patron Frozen Flights. Or get half off all regular margaritas in honor of not only national tequila day, but also Margarita Monday! DJ Juice will perform at the Deep Ellum location, and Hooligan will perform in Addison to keep the vibes right on this celebratory day.
Joe Leo Fine Tex-Mex
We don't just serve tequila, we specialize in it! Celebrate Tequila Day with our extensive selection of premium tequilas on July 24th. Sip and savor our tequila-based features from our Margaritas Famosas and Cocktails de Casa drink list. Try The Rosarita with a frozen mango mimosa swirl or spice up your life with The Pineapple Smoke including Casamigos, fresh pineapple, and cinnamon. Visit joeleotexmex.com.
The Rustic: Raise your glasses and celebrate Tequila Day at The Rustic with our amazing lineup of specialty drinks. From an assortment of margaritas, agave-based cocktails, and Rustic Roadies available for purchase by the gallon, The Rustic has your back. Therustic.com.
Bar Louie celebrates national Tequila Day with Rock N Rita & Martini Monday at any of their 65 locations. Our new Rock & Rita martini is available for ½ off every Monday. Made with Teremana Reposado, Grand Marnier, orange, agave, lime, and finished with a salted rim. Visit barlouie.com for nearest location.
The Toasted Yolk
Join the Toasted Yolk on National Tequila Day to enjoy a variety of tequila-based libations including the Jackie's Morning Rita made with Patron Silver Tequila, orange juice, lime juice, simple syrup and garnished with an orange slice. Tequila lovers may also enjoy Toasted Yolk's refreshing Paloma made with Lunazul Blanco Tequila, grapefruit juice, lime juice and simple syrup. The ultimate morning homage to tequila with a fun Texas-twist is Toasted Yolk's Bloody Maria made with Patron Silver, fresh lime juice, house-made bloody mary mix, olive juice and Worcestershire sauce. Thetoastedyolk.com.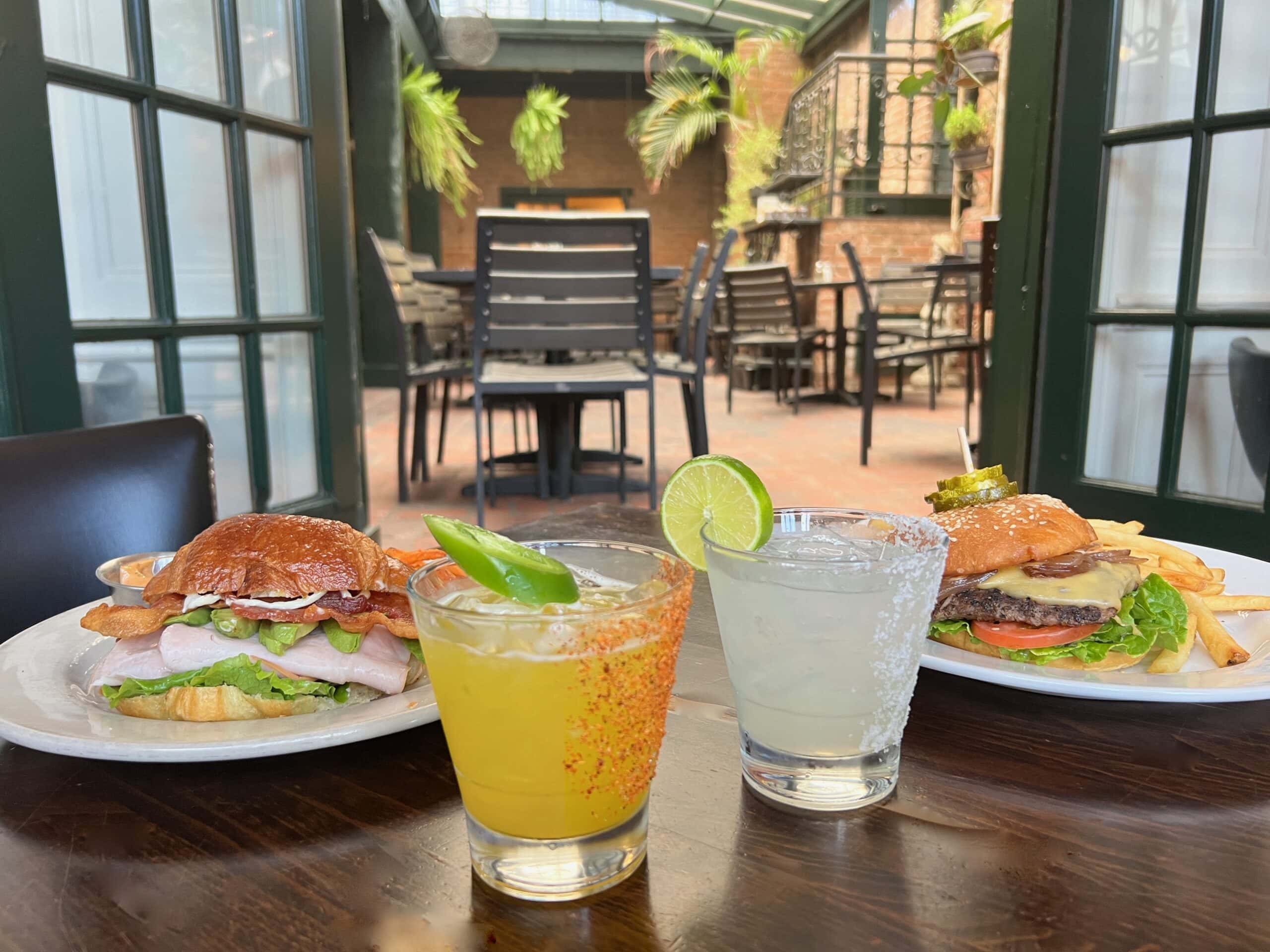 Bread Winners & Quarter Bar
Celebrate National Tequila Day with the following specials at Bread Winners Café & Bakery: $10 Spicy Patron Margarita, $10 Perfect Patron Silver Margarita. For location near you, visit breadwinners.com.
Quarter Bar is celebrating with $12 Cielo Patron Margarita, $10 Spicy Patron Margarita, and $10 Perfect Patron Silver Margarita. Located in Uptown at 33e01 McKinney Ave., Dallas. 214.754.4940.