Planning to spend a romantic evening at home with your beloved for Valentine's Day? IZO Spirits Mixologist Irvine Gonzalez has created a special cocktail, the IZO Cupid, that's guaranteed to "ignite love."
"The IZO Cupid is the perfect way to Ignite love on a date out or at home, made to sip, share, and to capture conversation of history savoring the taste of wild-grown Dasylirion plants harvested from the high-altitude mesas in Durango, Mexico. Fire pit roasted, distilled, and aged to perfection according to ancient methods, experience a smooth, warming flavor born out of old-world tradition and crafted for the modern table, calling for a night to remember."
IZO Cupid Recipe: 1.5 oz. IZO Sotol; 1 oz. Raspberry-Vanilla Syrup; 5 oz. Roasted Pepita Orgeat; 75 oz. Lemon Juice; 1 oz. Aquafaba. Glassware: Coupe Glass; Garnish: Red Vinegar Powder and a Lemon Twist. Add all ingredients into a shaker tin with ice. Shake and strain for 10 seconds; strain over a rock glass with a big ice cube. Garnish with pineapple leaves.
IZO Spirits co-founder Gaston Martinez is a native of Mexico, and says their premium, handcrafted spirits are produced in Durango, Jalisco and Sonora Mexico. They have won numerous international awards. For more information visit IZOSpirits.com.
Gran Centenario Añejo
Aged in new American oak barrels to achieve a tequila of unparalleled smoothness and quality, Gran Centenario Añejo offers aromatic notes of toasted oak, chocolate, caramel, and nuts. The tequila is soft and complex with a slightly sweet taste and a balanced profile. Retail price is $35.99.
We tried the Gran Centenario Anejo in a frozen Margarita, but bet it's also great on the rocks. This beautifully designed bottle deserves to be seen front and center in your home bar. They also produce several other, more expensive spirits. Gran Centenario Cristalino – An expertly crafted blend of Añejo and Extra Añejo tequilas, carefully finished in Calvados casks and filtered through a meticulous process that includes Mexican silver. The result is an ultra-smooth and crystal-clear tequila of unparalleled quality and taste. The Cristalino flavor profile offers sweet notes of cooked agave along with hints of vanilla beans, baked apples, and oak. Retail price $79.99.
Gran Centenario Leyenda – A rare and special Extra Añejo tequila of unparalleled flavor and character, Lazaro Gallardo, the founder of Gran Centenario first created this blend as a special tequila for his most distinguished guests and closest family members. Using the original 150+ year-old recipe, transcending generations, to celebrate the people, places, and moments that bring us together, Leyenda offers aromatic notes of apple, pear, quince, and raisins. The complex flavor contains subtle and sweet tones of wood with hints of maple, eucalyptus, clove, and thyme. Retail price is $149.99.
Gel-Shotz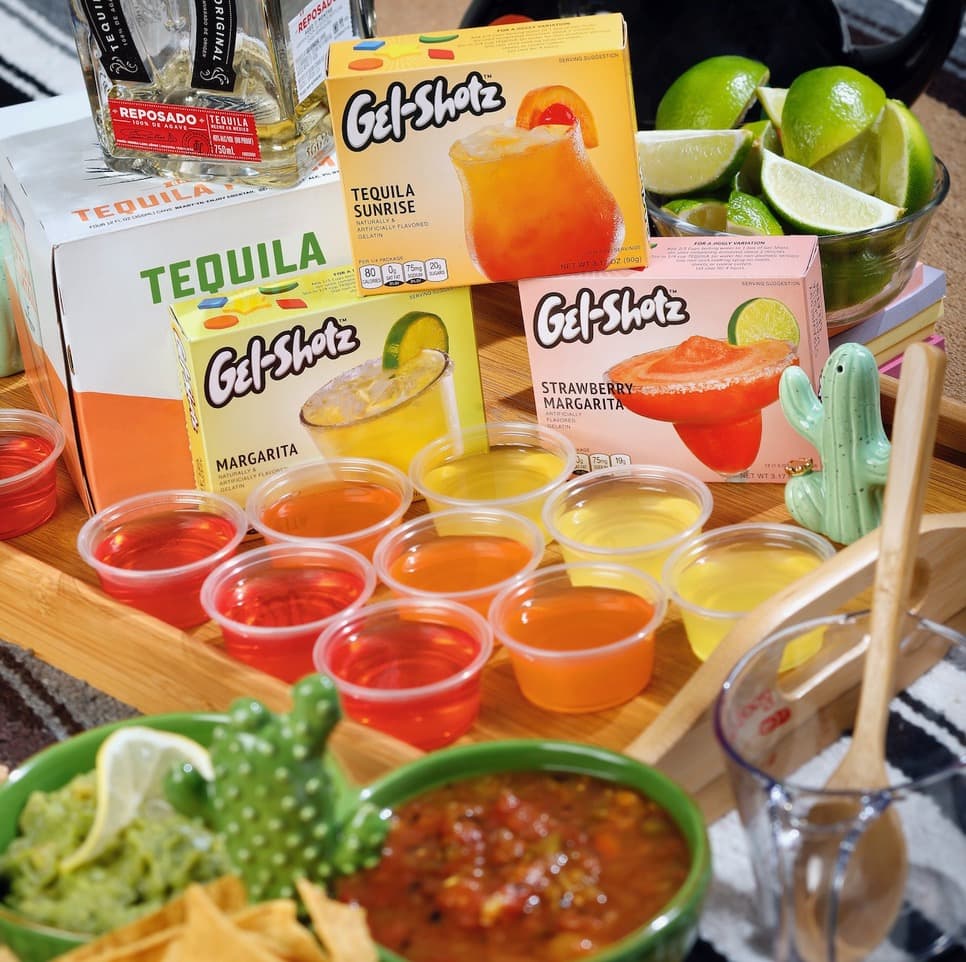 The Gel-Shotz are a colorful, festive product that seems perfect for Valentine's Day gifting or trying at home. Gel-Shotz offers cocktail flavored Gelatin especially formulated to blend with alcohol. Flavors like Margarita, Strawberry Margarita, or Tequila Sunrise are made to mix with Tequilas or Mezcals. Other flavors include Apple Martini, Blue Hawaiian, and Lemon Drop Martini to mix with vodka. They can also be mixed with water for a non-alcoholic treat. To order a variety of your favorites, or for more info, please visit GelShotz.com.
Del Maguey Vida de San Luis del Rio
Agave lovers will especially enjoy this smooth as silk Del Maguey Vida de San Luis del Rio Mezcal. We found it tasty when topped off with Topo Chico in our Ranch water with lime juice over ice. We also used it in a Margarita, where its slightly smoky flavor added extra oomph to the frozen concoction.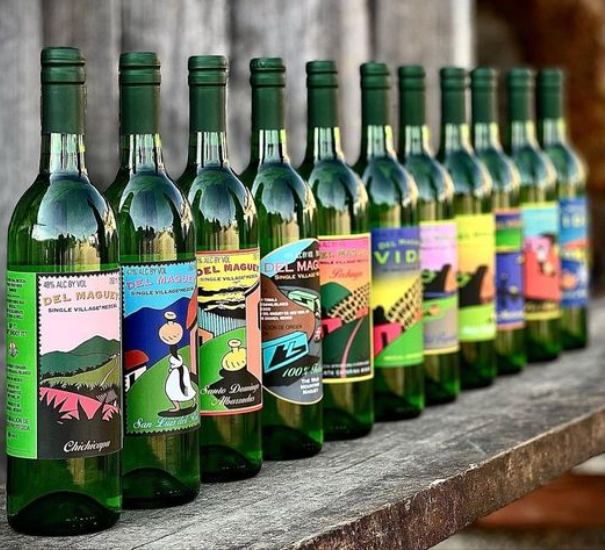 Del Maguey produces a variety of Mezcal flavors, all offering a full-bodied, roasty taste experience that they claim "keeps drinkers warm no matter if they're sipping straight or mixing in a festive cocktail." The Vida de San Luis del Rio we tried is available at Total Wine in Cedar Hill for $33.99.
818 Tequila
Award-winning 818 Tequila is available in Blanco, Reposado, and Anejo flavors. We opted to try the Reposado ($59), which features ripe roasted agave flavor and notes of caramel and vanilla with honey and fruit accents. Jenner's 818 Tequila is produced on family-owned farms in Jalisco, Mexico, and has received a number of awards.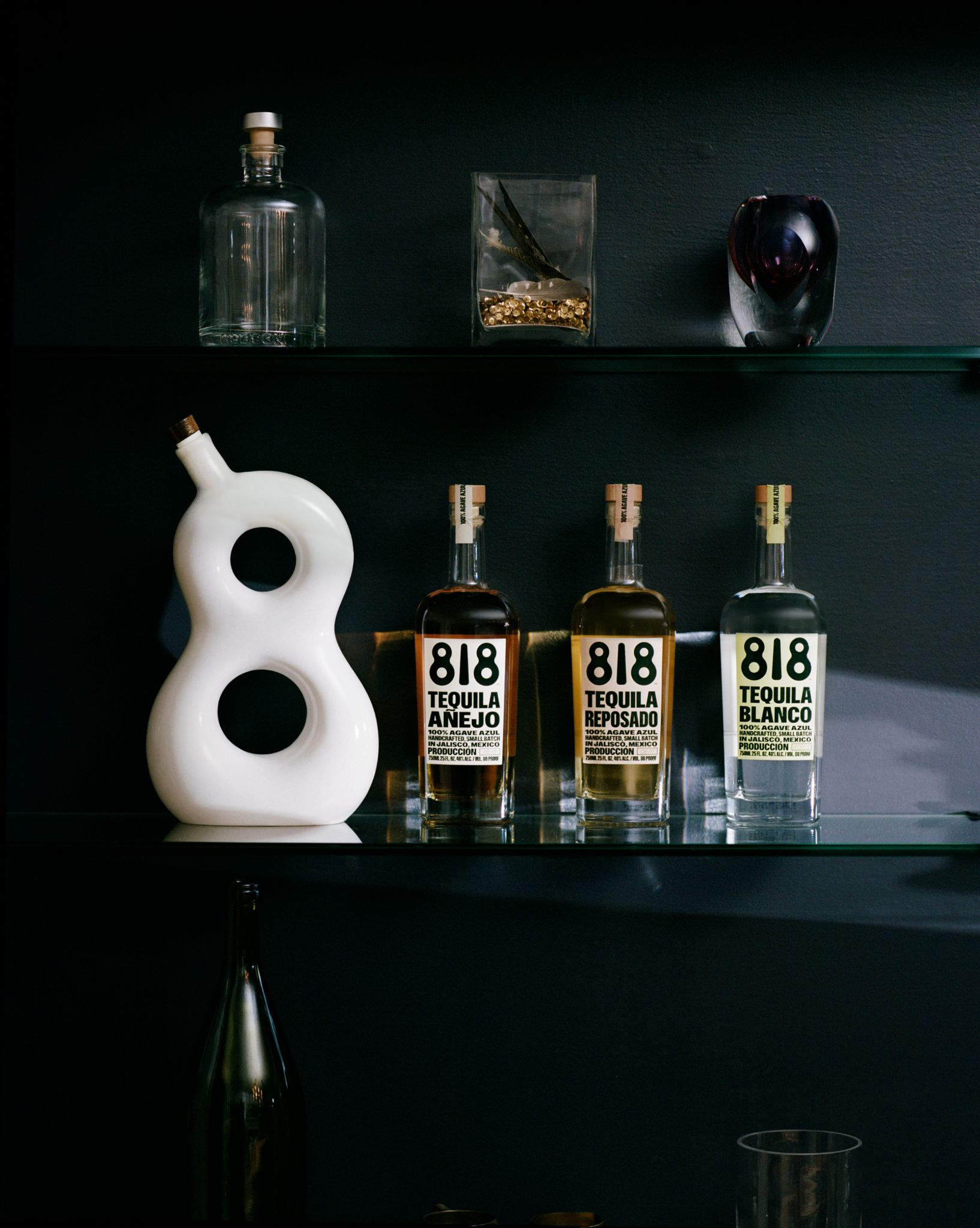 818 Tequila Blanco sells for $45, and their Anejo is priced at $64.99. The company recently announced production of a blended tequila that comes in an 8-shaped white ceramic jug that resembles a giant pretzel. It will sell to very discriminating or very wealthy Tequila lovers for $200. For more information, visit 818Tequila.com.
After trying these three types of spirits, all from Mexico, we wanted to learn more about the difference between Tequila, Sotol, and Mezcal. Both Tequila and Mezcal are derived from the Agave plant, while Sotol is made from the dasyllirion group, and called desert spoon in English. In Mexico, where it's been produced for decades, Sotol is sipped neat while American bartenders usually mix it in cocktails. Sotol flavors aren't quite as smoky as Mezcal. While Mezcal can be made from any of the 40 types of Agave plant, both cultivated and wild grown, tequila is made only from the cultivated Blue Weber Agave.