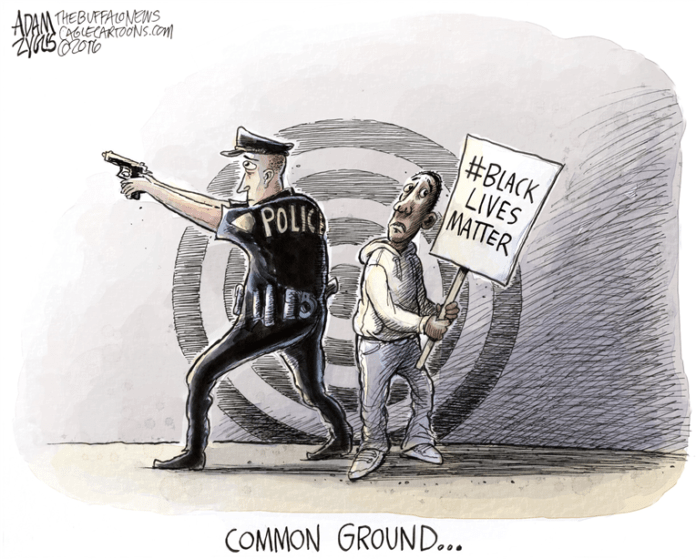 COMMENTARY—Remember Dylann Roof? Well you should. Roof, who is white, could face the death penalty if convicted of his heinous June 2015, crime, causing the deaths of nine black worshipers at Emanuel AME Church in Charleston, South Carolina.
In actuality, Roof has been indicted on 33 charges, which include religious rights violations and hate crimes. Leading up to his crime spree he had become enamored with neo-Nazi and white supremacist groups in the United States and abroad.
He has intimated to law enforcement in South Carolina that his actions were designed to start a race war in the country. It appears that he was also critical of Trayvon Martin, the young man killed by George Zimmerman in Florida. He felt the death was justified and condemned the Black Lives Matter movement for protests related to such deaths.
We now know that available evidence shows that Roof was not a popular or happy person while attending school – he was in fact, perceived as a kind of a loner by those who knew him. If acts such as Roof's are done to instigate anarchy in a sovereign country or nation, would not those actions parallel the specifications for being considered acts of terrorism? Some blacks tend to believe so. This is not, however, how his attorneys will craft his defense to jurors who may decide the fate of Dylann Roof. They intend to present testimony and documentation of a "mental disease or defect or any other mental condition." This is certain to anger many Blacks in  the country who were annoyed at how quickly law enforcement in Texas seemed to be in condemning the actions of Micah Xavier Johnson killing officers in Dallas, Texas, as an act of terrorism.
Charles Whitman-Another Texas Shooter
Remember Charles Whitman? Was he a terrorist? He certainly disturbed the tranquility of the University of Texas, 50 years ago. He killed his mother and wife on August 1, 1966, and traveled atop a University of Texas 300-foot tower with a cache of weapons he used to murder 16 people before he was ultimately killed by police who stormed the tower. Whitman actually introduced Americans to the concept of mass murderer. Whitman was raised in a toxic abusive family environment where the father essentially considered himself as King of their household. When he turned 18, he immediately joined the military – a decision that enraged his father. This was a successful attempt at getting away from his so-called perfectionist father. After going through court-martials and suffering other kinds of ignominy while serving his country, he ultimately left the military. Killing his mother, whom he dearly loved, was a selfish attempt aimed at sparing her the embarrassment over his actions. Question. Was Whitman deranged or just a terrorist?
Mica Xavier Johnson – a terrorist or simply just a deranged young man?
Johnson was a United States veteran who served in Afghanistan. It was six months into his tour of duty that a charge of sexual harassment was brought by another female officer. Information related to the charges included a restraining order that forbade him from having contact with the officer. We know, also that military records provide references to suggestions that he seek some type of mental health counseling or assistance. Johnson too, was a kind of loner with few friends. It is not a surprise therefore, that only he was familiar with plans to kill Dallas police officers on July 7, 2016. Information available to the public suggests that he too, like Dylann Roof, was disappointed with the Black Lives Matter movement that had swept the country protesting what is perceived as the unjust killing of Blacks by law enforcement. Johnson took advantage of the demonstrations in Dallas by the protesters, against police killings of black men in Minnesota and in Louisiana.
After his dastardly acts of killing the officers, he was finally killed by Dallas police officers using a bomb carrying robot to extricate him from his position in hiding – killing him in the process. After gaining access to where Micah Xavier Johnson was hiding police found messages written in his own blood. During police negotiations to persuade him to give up, it is alleged that Johnson questioned negotiators about the exact number of officers he had killed during his reign of terror.
Was Johnson really a terrorist as police have called him, or simply a deranged young man like Dylann Roof and Charles Whitman? What do you think?
By Dr. GLENN DOWELL
Special to Focus Daily News
Dr. Glenn Dowell is an author, former Texas Southern University professor and columnist who currently lives in Georgia. He has been a guest speaker on major college campuses , including having appeared on TV programs such as the Oprah Winfrey Show. He may be reached at gdowell@live.com