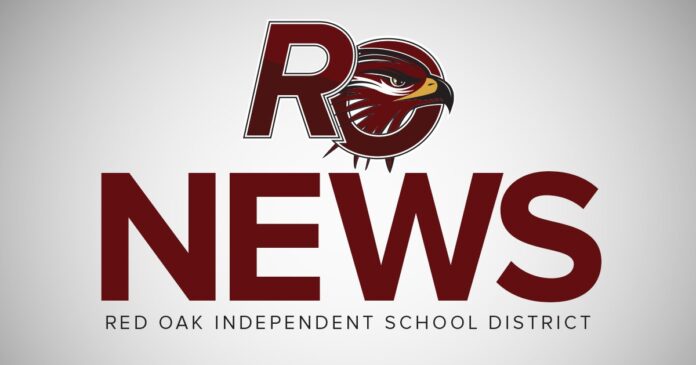 Allegations Involve Sexual Misconduct With Minors
According to the Dallas Police Department, Gershon Caston has been arrested and accused of aggravated sexual assault of a child, trafficking a child and compelling prostitution under the age of 18. Caston is being held at the Dallas County Jail on three bonds totaling $450,000.
Red Oak ISD had hired Caston as a Coach and teacher and he was scheduled to begin work this fall. According to Duncanville ISD staff directory, Caston was previously employed there, although we do not know the dates of employment.
ROISD Superintendent, in an effort to be transparent, shared the following with the ROISD community this week. In addition, ROISD reminds and encourages the community to discuss safety with students as well as to report any concerns with appropriate parties. Below is the statement from the Superintendent:
Red Oak ISD has been made aware of two non-district-related arrests this week involving a former employee and a new hire who had not yet begun his contract. These arrests and allegations are horrible as both involved sexual misconduct involving minors; please note no ROISD students have been involved.
We are just as shocked as our Hawk families by these events and will be addressing with staff the high expectations and standards to which they are held as individuals entrusted with the children of our community.
Please note, ROISD checks backgrounds upon the hiring of all new staff and subscribes each individual employed to the Texas Department of Public Safety (DPS) system. If any new update on an individual happens, such as an arrest, the District receives a notification as in these situations and the District takes appropriate action at that time.
We want to reiterate that neither situation involved ROISD students and the District has cooperated fully with law enforcement for information. More importantly, we want to provide resources for our families regarding student safety.
We encourage all parents to have discussions with their students regarding safety and speak to campus administrators or counselors if needed. Children need to feel they can speak about any concerning behaviors or actions, and we have resources for our students and families to facilitate those conversations.
If you have related information, please reach out immediately to:
• Law Enforcement: ROISD Police Officer Fullerton, 972-617-4626, Donald.fullerton@redoakisd.org
• Child Protective Services (CPS): 1-800-252-5400
• Red Oak ISD: Angela Fitzgerald, Director of Counseling and Family Services, 972-617-2941, angela.fitzgerald@redoakisd.org
Red Oak ISD student safety is our priority.
Again, if you have any questions or concerns, please contact Angela Fitzgerald, Director of Counseling and Family Services, at 972-617-2941 or email at angela.fitzgerald@redoakisd.org
Thank you,
Brenda Sanford
ROISD Superintendent