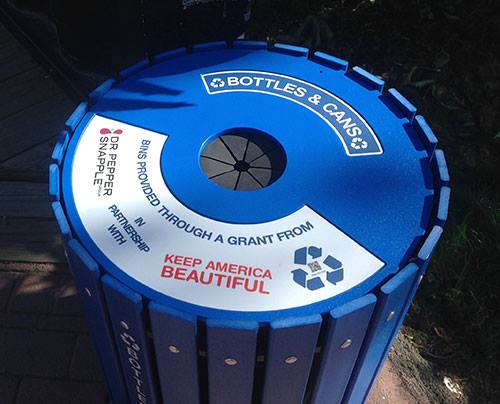 CEDAR HILL—Recycling will be more accessible to the community this summer while residents enjoy parks and outdoor special events held in the city. Dr. Pepper/Snapple Group, in partnership with national nonprofit Keep America Beautiful, has awarded a grant of 30 recycling bins to the City of Cedar Hill.
As one of only 41 communities nationwide, Cedar Hill is one of three cities in Texas to receive the grant, valued at over $17,000. The City of Cedar Hill will use the 30 bins to continue its "Growing Green" initiative to preserve the environment. The usage of the bins will be tracked for two years to determine the effects of the recycling bins on reducing litter.
"We are ecstatic that Dr. Pepper/Snapple Group and Keep America Beautiful recognize our residents' commitment to recycling and has decided to partner with us to further this commitment," said Chairman Gregory Glover of the Beautification and Environmental Sustainability.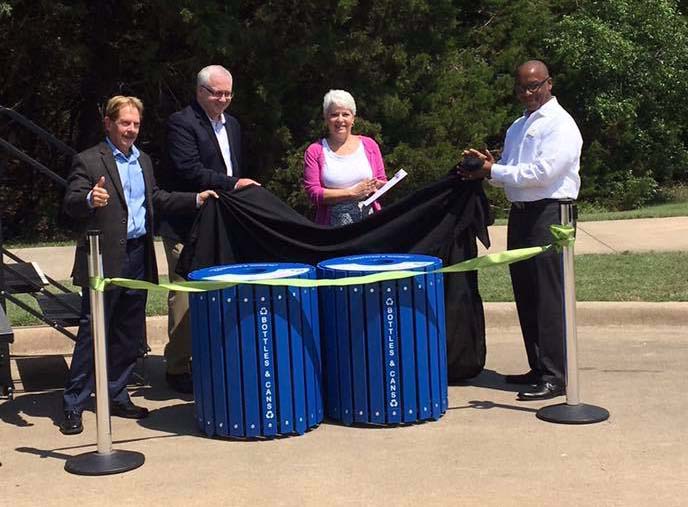 Cedar Hill's Green Culture
Its known from behavior studies that people are willing to recycle, if given the opportunity to do so. A recent national survey by Keep America Beautiful revealed a lack of awareness about home recycling opportunities.
Over 55 percent of people who participated in the survey found it difficult to recycle in public places such as parks. The Dr. Pepper Snapple Group and Keep America Beautiful Park Recycling Bin Grant Program is designed to address the obstacles of overcoming the lack of recycling convenience.
"Cedar Hill has developed a culture of 'doing the right thing' particularly when it comes to preserving our natural beauty as a city" said Mayor Rob Franke. "This grant creates a tremendous leap forward in our effort to match resources with the desire of stewardship and the convenience of recycling"
Cedar Hill, under the leadership of the City Council and the Beautification and Environmental Sustainability Board, is a national leader in environmental sustainability.
For example, the implementation of automatic metering infrastructure is empowering residents to conserve water. The wind turbine and solar panels creating an electricity garden at the Zula B. Wylie Public Library is a community wide effort.
In addition, educating the community with rain barrel workshops and providing Environmental Collection Days with electronic recycling, household hazardous waste collection and paper shredding helps to preserve the natural spaces and environmental amenities that residents enjoy while maintaining Cedar Hill's charm.