Quincy's Chicken Shack Is Coming To Mansfield
COPPELL—Some of the best food I've had in recent months was served up family-style at Quincy's Chicken Shack in Coppell. This great, down-home Southern cooking restaurant is owned by Jason and Amanda Boso. Chef Quincy Hart, our southwest Dallas County neighbor from DeSoto, handles the day-to-day.
While my fried-chicken-loving husband and I were dining at Quincy's,  our friendly chef shared some good news with us. First, they are now open for lunch with a special menu available from 11 a.m. to 2 p.m. Monday-Friday, and Saturday 11 a.m. – 5 p.m.
Second, they will open a new Quincy's Chicken Shack in Mansfield, much closer to our home in Oak Cliff. Although the delicious food and friendly service at Quincy's in Coppell makes it worth the drive, it will be even better to have one nearby. Sibling restaurant Twisted Root Burger Company, Quincy's and a dessert restaurant will share a backyard space on Mansfield's South Main Street starting this summer.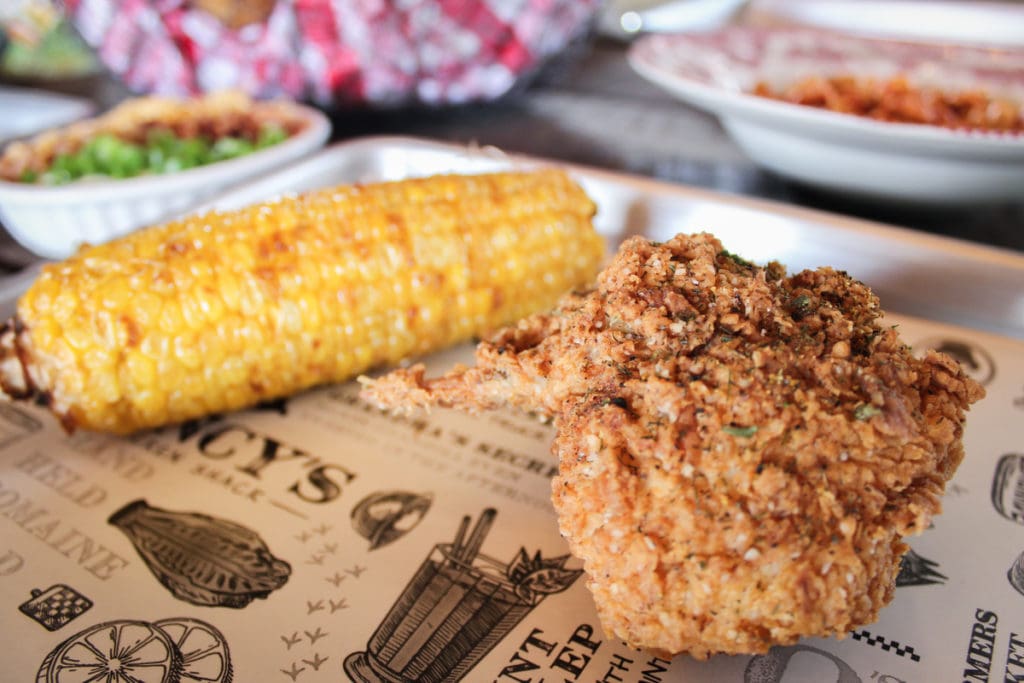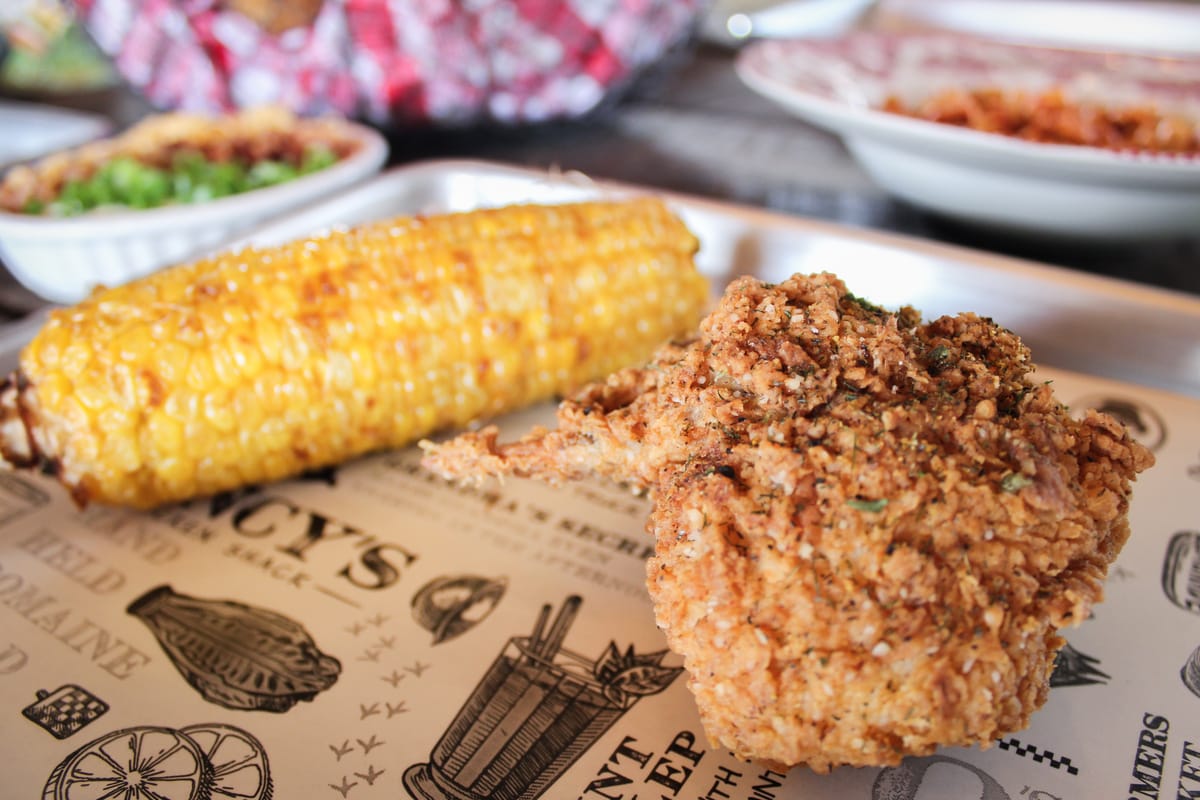 What's On The Menu?
Lunch specials include chicken tenders served with coleslaw, crispy rotisserie potatoes or southern beans ($8.99), guiltless chicken salad ($11.99), BBQ chicken sandwich ($9.99) and of course a fried chicken sandwich ($9.99).
The dinner menu at Quincy's is a no-brainer, since it all comes family style for $13.99. After you choose half a fried or rotisserie chicken, the rest is easy. They bring out platters of cornbread and 'Shack Crack' (also known as honey), a seasonal side, southern beans and crispy rotisserie potatoes with loaded potato dip. Beverages include sweet tea, soda and regular tea ($2.25) or frozen lemonade ($3.99).
Visiting Chef Graham Dodd shared his special cornbread recipe with Quincy's Chicken Shack, and it's now on the menu.
If you have a big family, that's no problem at Quincy's. Diners can enjoy picnic tables large enough for a group of 20. If there are just a few of you, prepare to make some new friends. Quincy's is the kind of neighborhood gathering place where no one feels like a stranger.

Sit A Spell At The Backyard Bar
They don't accept reservations at this "Y'all Come" restaurant, but that's easily remedied by visiting their large, welcoming backyard. The kids can play while the grownups relax with adult beverages served at the Backyard Bar.
Craft cocktails include a Mint Julep; Grandma's Secret (sweet tea, vodka, lemon and black tea); Dee's Lunchbox (beer cocktail with white rum, Orgeat and lemon topped with IPA); or Shoofly Punch (Enchanted Rock Peach vodka, peach puree, ginger liqueur, lemon and champagne).
There's also a Tequila Mockingbird (Blanco Tequila, lemon, triple sec, watermelon juice) and Back Yard Party (frozen lemonade spiked with your choice of citrus, blueberry, sweet tea vodka or whiskey with mint).
All these quintessentially southern mixed drinks are $8, while draft beer ($6-$7), canned beer ($2.50-$4.50), along with wine by the carafe ($30) or glass ($8) is also available. Free live music performances take place on the Backyard Stage Friday and Saturday nights.
For up-to-date schedules or information, visit www.quincyschickenshack.com.