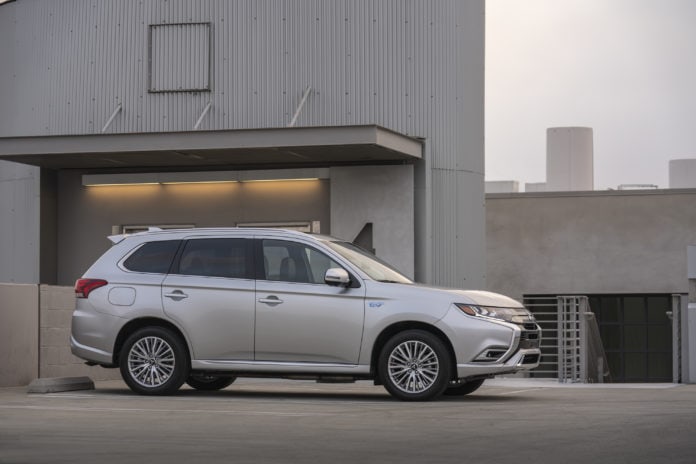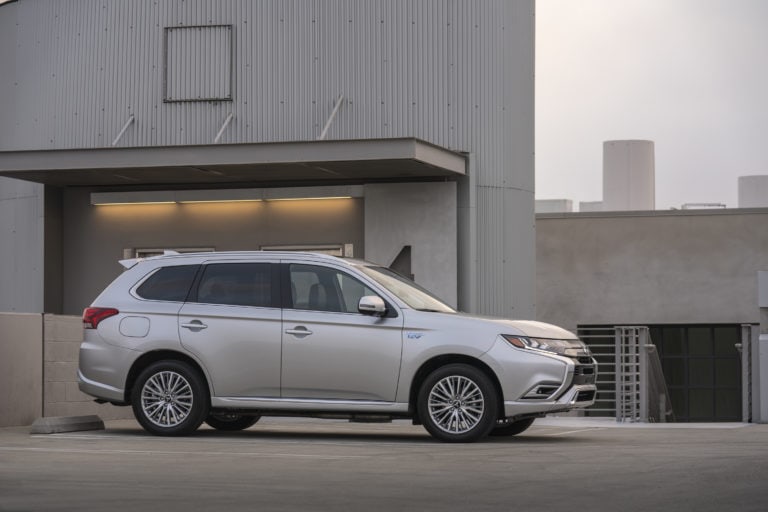 2020 Mitsubishi Outlander Review
It's a bit sad that the main thing sticking in my mind after spending a week with a $43,205 vehicle is how annoyed I got each time I got in and tried to start the vehicle! I found it very difficult to locate the push button starter. Why? Maybe because it is hidden behind the spoke in the steering wheel. Not on the actual wheel, but on the dash completely out of my view. That is, unless I lean into the passenger seat to look at the dash behind the wheel.
After driving – and almost forgetting how annoying it was to find the ignition button, there comes a time when you want to stop. Ah, how to put the 2020 Mitsubishi Outlander in park? Ah, again, you begin a game of hide and seek. The park button is hidden right behind the gearshift. Yes, it does have an actual gearshift knob, but there is no park indicator on it. You can go forward, you can go in reverse – but when you want to stop and remain stationary – no such luck that this would be a quick and easy operation. Again, you have to reposition yourself in the seat to see a button right behind the gearshift. Push that button and you will find yourself in park.
The Challenges
Ah, the joys of driving a different vehicle each week. Usually, not a problem, and actually a joy. But my week with the Outlander was not quite as joyful. Thankfully, I didn't have any accidents or major boo-boos, but I do admit to coming close on one occasion.
As regular readers will know, our driveway is very steep – on one side going down and on the other going up. My first day with the 2020 Mitsubishi Outlander, I was distracted for some reason as I was going up one side to exit the driveway. My foot "paused" on the accelerator. Lo and behold, I started rolling backward down the hill.
OMG! I'm used to whatever vehicle I'm in automatically stopping and holding my position in such a case. Not with the 2020 Outlander. Only a quick coming back alive and slamming on the brakes stopped me from a major collision with a large tree at the bottom of the driveway. I shudder every time I think of what could have happened if I had not quickly realized the vehicle started moving in a direction the opposite of the way I wanted to go.
Positive Aspects
Now, onward to some positive aspects of the 2020 Mitsubishi Outlander PHEV. It is an SUV with room for five passengers and more than adequate storage behind the rear seats. It has good acceleration with its 2 liter DOHC 4 cylinder engine and twin electric motors, which provide fantastic range (74 mpg overall with hybrid electric usage in combination with the gas engine – 25 mpg on fossil fuel only). This is exceptional for a SUV, and cannot be denied. I'm sure a purchaser would learn how to turn the vehicle on and find the park button after time. However, the problem of not stopping when moving up an incline still scares me.
All the other normal features one would expect to find on a modern SUV are onboard and available on the Outlander. If you are a very attentive and somewhat patient driver, you will enjoy the new 2020 Mitsubishi Outlander. Just be forewarned, there are some features you need to be aware of before getting behind the wheel.