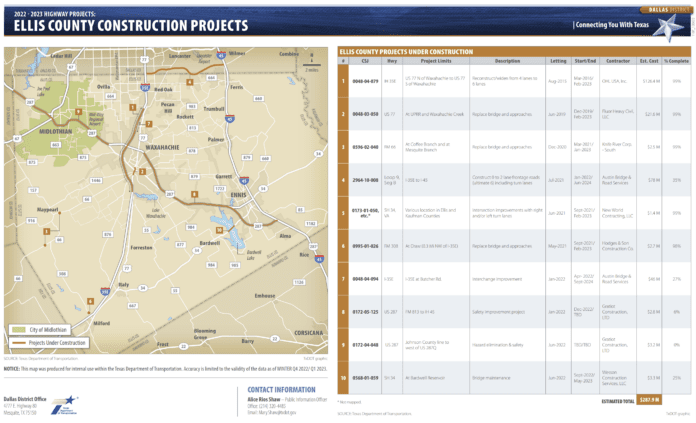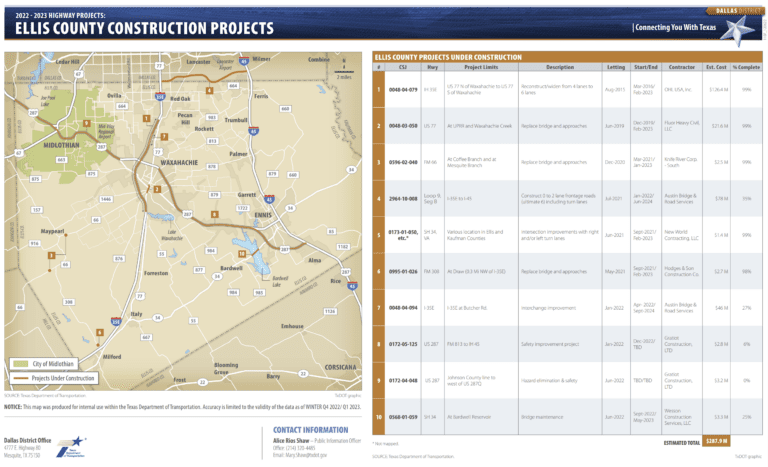 MIDLOTHIAN – The Midlothian City Council meeting Tuesday evening had few items for approval and discussion.
A short agenda began the meeting at 6 p.m. after which council moved into executive session to discuss several additional items.
On the consent agenda, Council approved details for the upcoming May election.  On the ballot will be the Mayor and Councilmember Places1 and 2.
Filing as a candidate began January 18th and continues through February 17th. For the special election, Councilmember Place 5 will be on the ballot with filing for a
place on the ballot from January 25th through March 6th.
Early voting will be conducted at multiple locations beginning April 24th and ending May 2nd and Election Day will be Saturday, May 6th. During early voting, April 24th through April 28th, voting hours will be 8:00 a.m. – 5:00 p.m.; Saturday, April 29th, voting hours will be 8:00 a.m. – 4:00 p.m. and May 1st and 2nd voting hours will be 7:00 a.m. – 7:00 p.m. On Election Day, May 6th, voting hours will be 7:00 a.m. – 7:00 p.m.
Council discussed the closures of additional existing median openings and other improvements along US Highway 287. This discussion was in preparation for an upcoming workshop meeting with the Texas Department of Transportation regarding closures and possible turnarounds as necessary.
The council had directed staff earlier this month to schedule a meeting with TxDOT to discuss the proposed closure of three additional existing median openings. These openings are located between Presidential Parkway and Rex Odom Drive.  The meeting will be held on February 7 in order for council to get a consensus on the closures and any other improvements along US Highway 287.
TxDOT has said they want to close these additional median openings because of the ongoing development in the area, which is leading to increased traffic on the US Highway 287 corridor in the city.  There have been a number of accidents at the various median openings along this highway, including a fatality at one of the new median openings that TxDOT is proposing be closed.
Staff said these closings are temporary. Closing them will offer safety while the frontage road is under construction. TxDOT would like the support of the city regarding these closures and will include these closures as part of their cable barrier project beginning this year.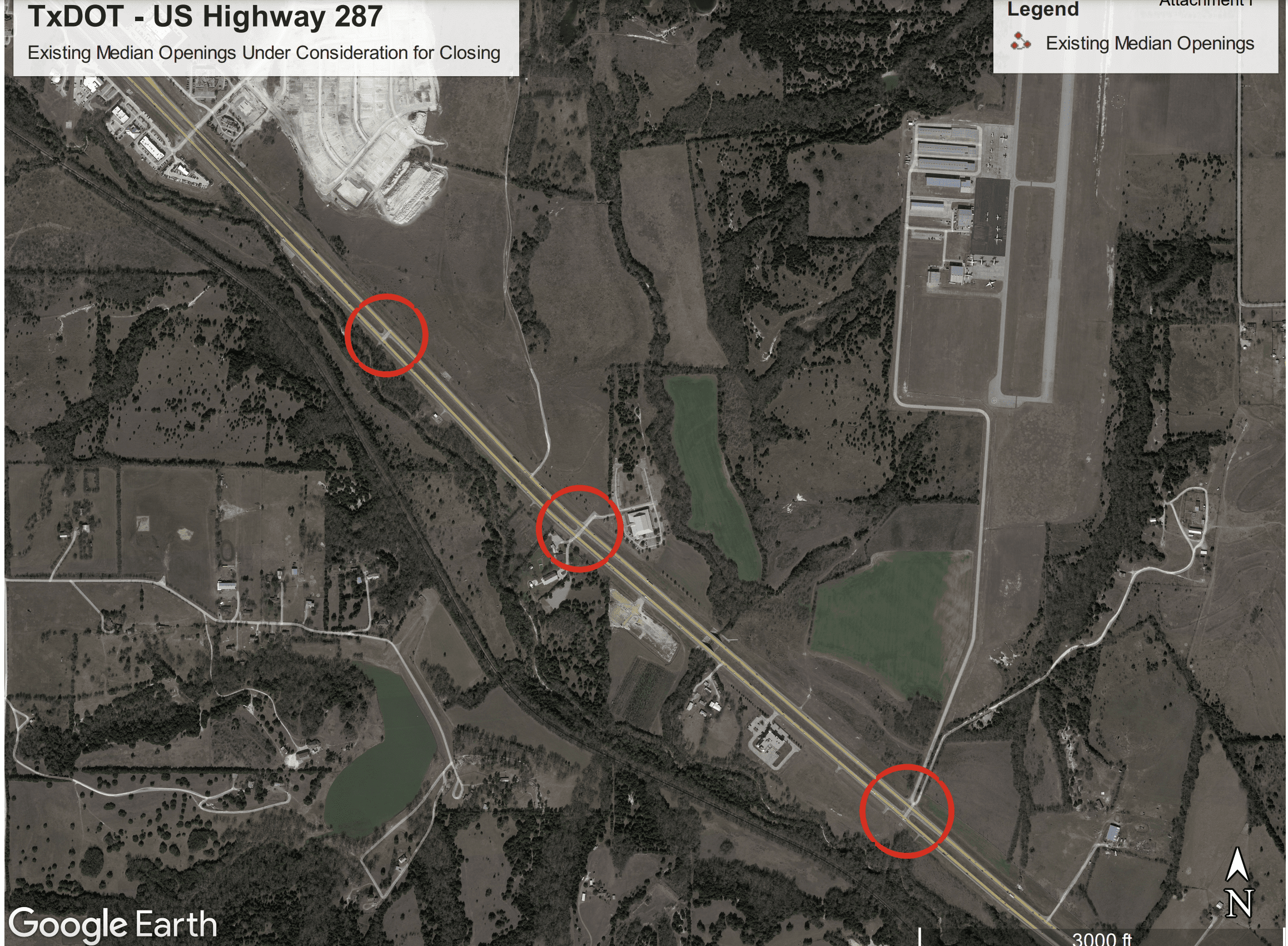 Council discussed various options for closures and turnarounds for further conversation with TxDOT during the time period of the temporary closures. Mayor Pro Tem Justin Coffman said "I think it is important for us to advocate as a unified voice to TxDOT. My opinion is there needs to be further solution and not just shutting them down carte blanche, but looking at the situation, and evaluating them (the closures) and doing what is best for Firefly Gardens, Creekside Church of Christ and our airport. So, if a Michigan Turnaround is the best option I would like for us to ask for that."
There was an executive session, which lasted about 45 minutes and resulted included the approval to hire a new Human Resources Director. Currently the position is being managed by one person who handles both Human Resources and Finance. With the growth in the city, these two positions will now be separated as two full-time employees.
Council also approved the hiring of a new Planning Director for the City.
City staff reminded council members of the upcoming Public Safety Facility groundbreaking at 10 a.m. on February 2 at 1150 North Highway 67 followed by the Public Library/City Hall groundbreaking at 11 a.m. at 207 North 8th Street.