The Dallas Mavericks mascots visit NorthPark Center for Dallas CASA Parade of Playhouses
Champ and Mavs Man will visit all the playhouses on display at NorthPark Center, including the replica of the Mavs Mascots Headquarters donated this year by the Dallas Mavericks. The Mavs playhouse, built by DPR Construction, features a loft with a ladder and a rope climb, a telescope, a periscope and a pair of binoculars, plus the indoor locker room is FULL of Mavs gear! Of course, there is also a basketball hoop where Champ and Mavs Man can practice their crowd-pleasing moves.
Parade of Playhouses, Dallas CASA's signature event, raises funds and critical awareness for the agency and the vulnerable children it serves. This year's event features eight custom-built playhouses on display and available to win by purchasing raffle tickets at dallascasa.org Only $5 each or five for $20. It is the final weekend for Parade of Playhouses! RAFFLE DRAWING Sunday afternoon. All proceeds from the event benefit children who have been abused or neglected served by Dallas CASA.
When: 3 to 4 p.m. Friday July 23
Where: NorthPark Center, 8687 N. Central Expressway, 75225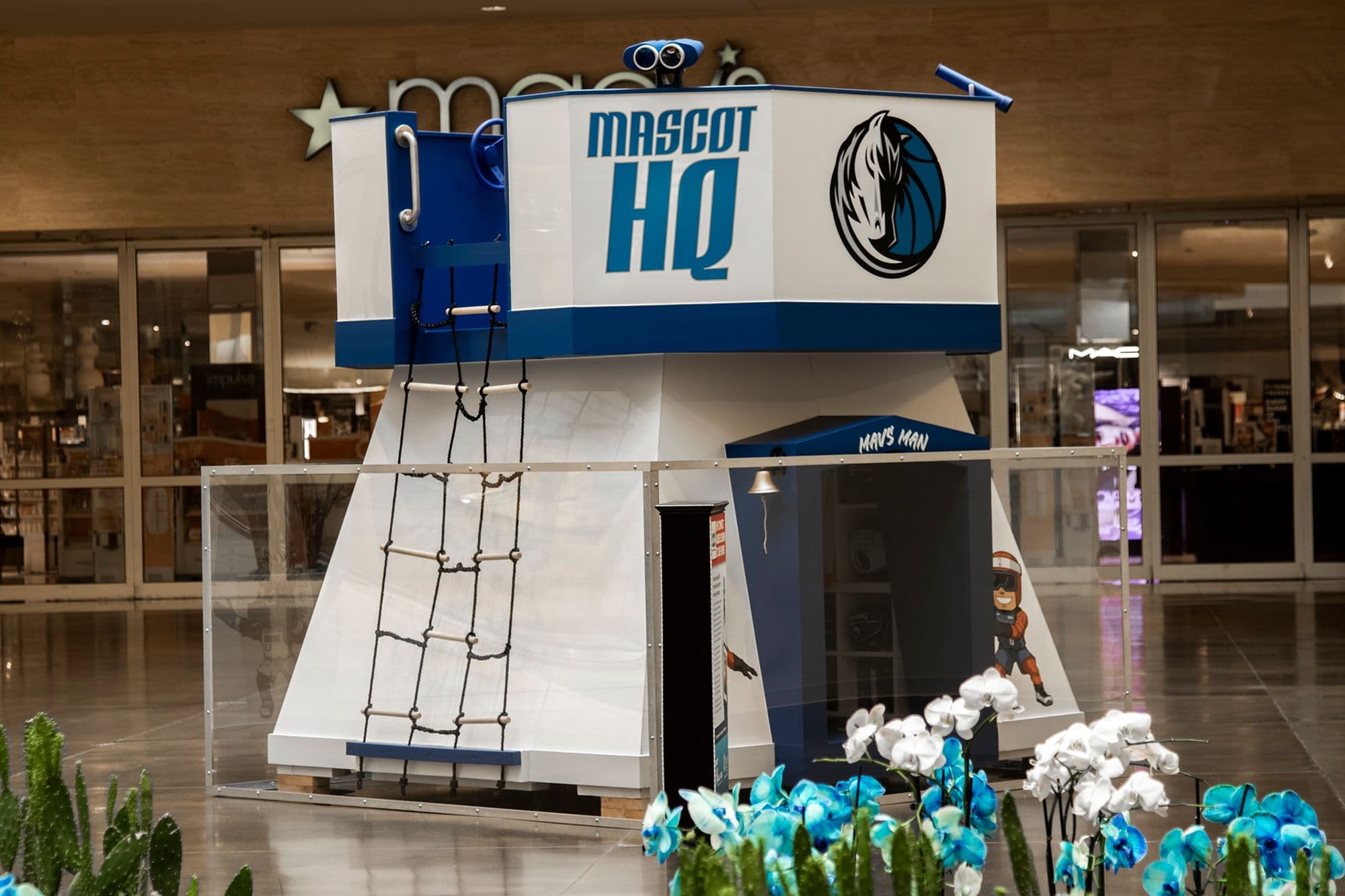 The Dallas Mavericks are longtime supporters of Dallas CASA and the vulnerable children served by the agency. Dallas Mavs CEO Cynt Marshall serves on Dallas CASA's Board of Directors and is currently vice chair and chair-elect, as well as a Dalls CASA volunteer advocate, along with other Dallas Mavericks employees.
Dallas CASA (Court Appointed Special Advocates) trains and supervises community volunteers to advocate for the best interest of children removed from unsafe homes. For many children living in the protective care of the state, their CASA volunteer is the only consistent, caring adult during a frightening time. In 2020, 1,527 Dallas CASA volunteers were assigned to advocate for 3,374 Dallas children.