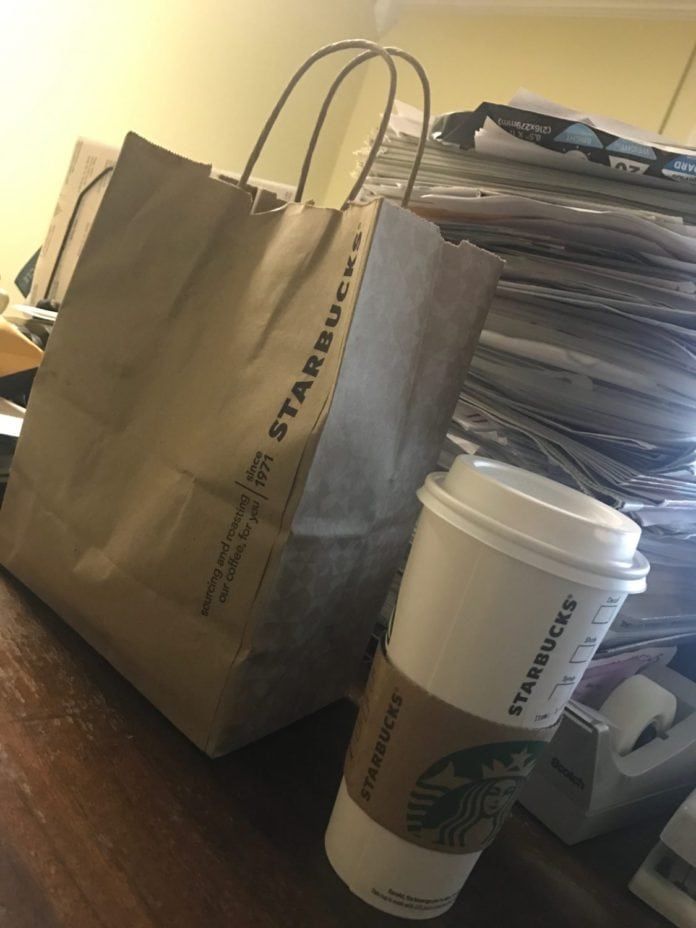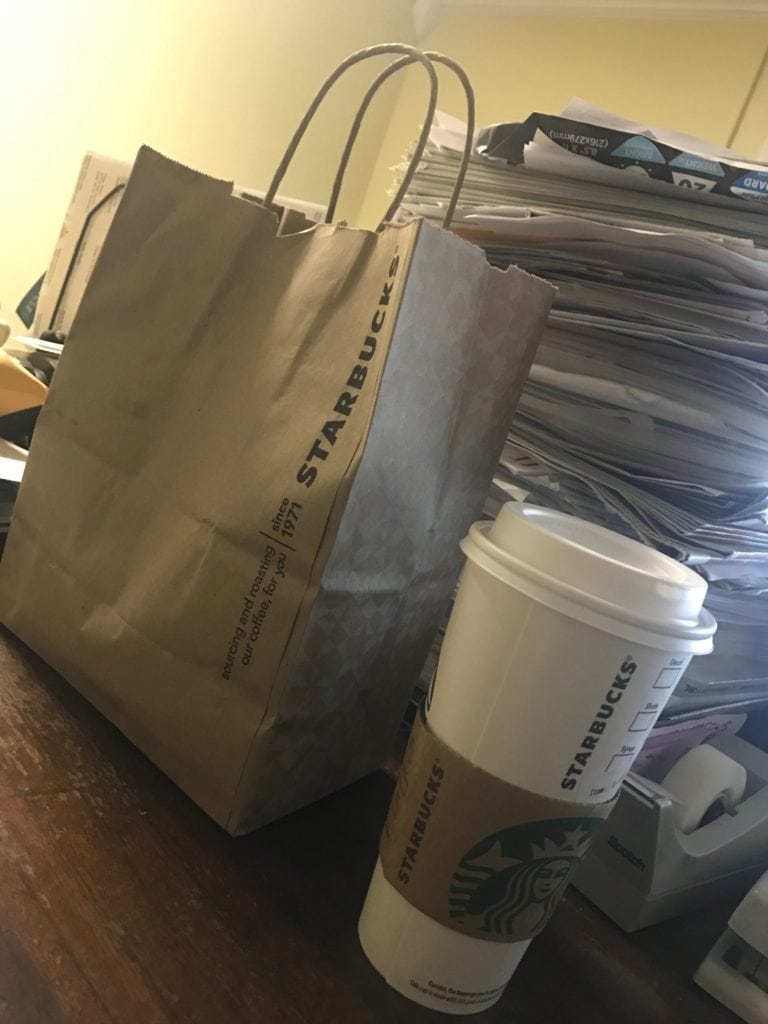 COMMENTARY—It's rare that I do this but I wanted to take a minute and express in writing my gratitude for the tremendous service that the Starbucks staff at 851 North Interstate-35 East, continuously offers.
EDITOR'S NOTE: This originally began as a quick letter Thursday morning to the local Starbucks Store Manager thanking him and his staff for all their good works. I've been stopping by this Starbucks location on my way to the office for almost ten years. It only occurred to me how big a role these rewardless employees play in my everyday life.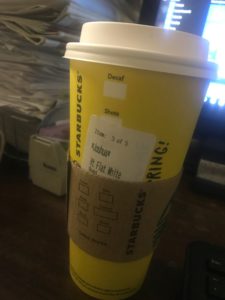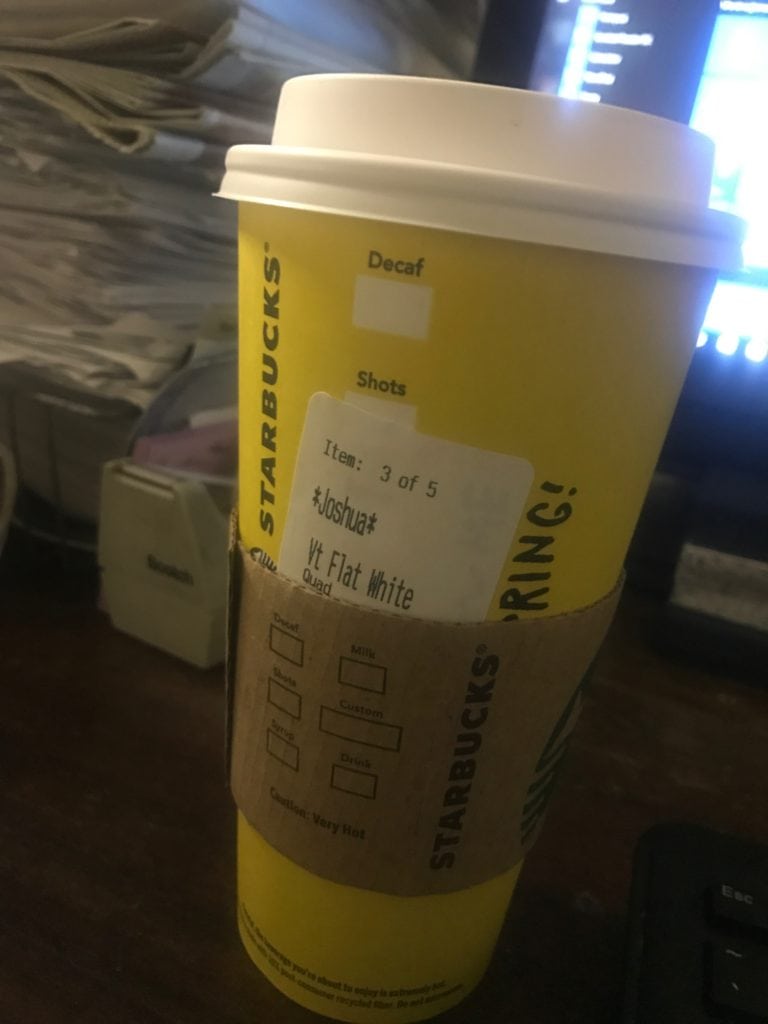 Being the good Southern gentleman I am I decided to "give them their flowers while they yet live." A couple of paragraphs and my signature would do the trick, so I thought. But when I got to over 500 words and still hadn't explored my point I decided that I would flex my muscles and turn it into a fully fledged Sunday commentary.
Now one of perks of being Executive Editor is that I can pretty much write about whatever I want. So the topic for today is gratitude. It's one thing to be grateful; another thing altogether to express it. It may seem like just a cup of coffee, but it's so much more. On a daily basis the staff at my local Starbucks serves up fresh heaping helpings of the human spirit.
I imagine that most of the time you get feedback it's negative. Nevertheless I would like to extend my most heartfelt thank you. From the outside looking in these baristas have a fast paced and thankless job. I don't know how they do it with a smile. Not to mention waking up before the sun rises.
My Morning Routine–Making My Own Rules
I have a pretty demanding job as editor of the local daily newspaper, Focus Daily News, and I am absolutely no good without my morning caffeine. Couple that with a long commute and my love/hate relationship with getting to work on time. Often it is a formula for chaos.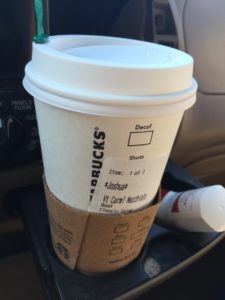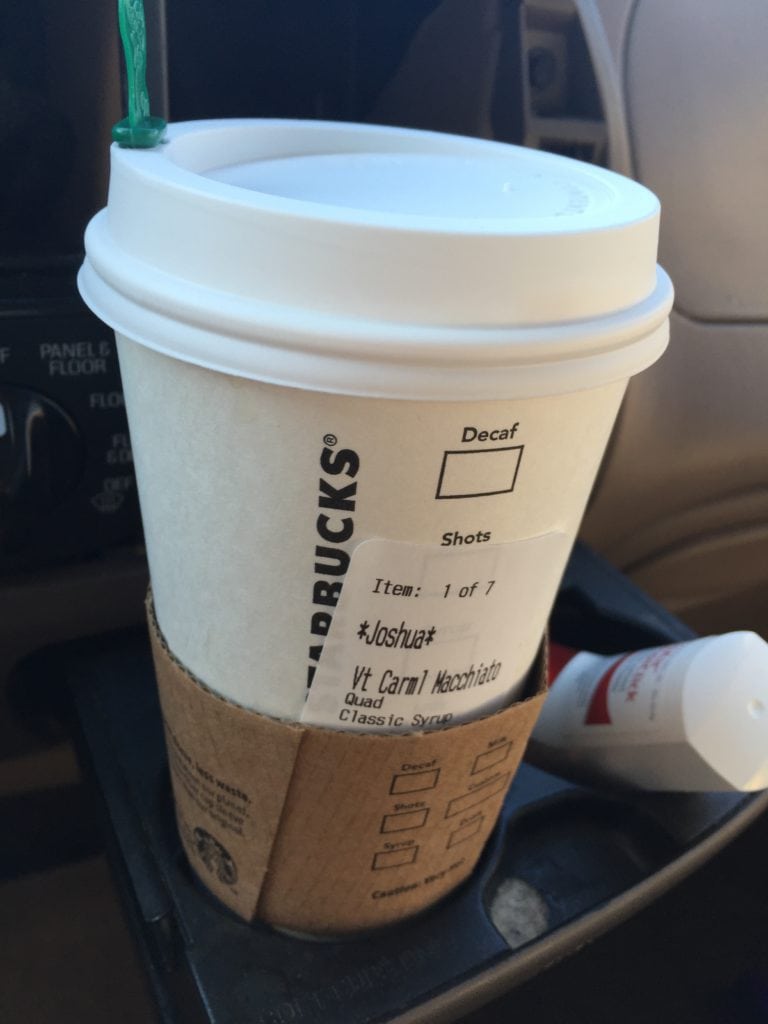 Thank GOD for the mobile ordering app! It's so convenient and a time saver. I admit I'm one of those people who regularly stands in line and lament for many awkward minutes over my menu choice — only to end up getting one of my three standard espresso choices.
Since parking is a premium at this location (and I'm always running late) the staff allows me to get my mobile order in the drive through. I know the mobile app guidelines say that you have to go in and show your phone and pick up your order from the bar … yadda yadda yadda.
If you can't tell by now I like to bend the rules. Especially if it gets the job done. I'm very non-hostile in my defiance. Some might call it passive aggressive. I'd say it's just a part of my soft spoken charm!
So at least three times a week, I just pull up to the order screen and yell, "Mobile Order for Joshua." Without missing a beat they warmly greet me and tell me to come on around and see you at the window.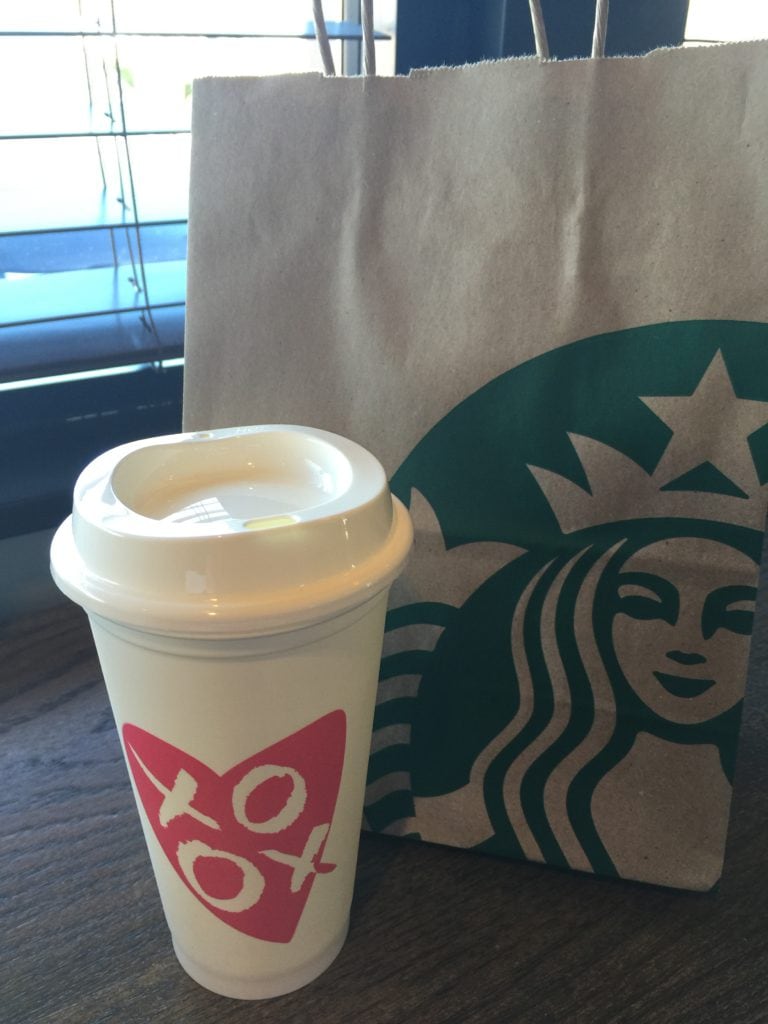 The Things That Make Me Come Back
Even when I wait until the last minute to place my order online. Staffers always make me feel like it's no problem and it's their pleasure in life to pour my cup of joe.
We all know there's a camera at the order screen and it just tickles me (and whoever I'm on the phone with) to death if I'm in mid-convo and one of my favorite baristas see me before I say anything and loudly proclaim, "Hey Josh we got your order!"
Can you say celebrity status? It's like the Cheers Bar, but better! Plus no Sam and Diane drama.
The Starbucks product lineup is great don't get me wrong. I've been known to be absolutely gluttonous during the winter holidays when the Cranberry Bliss Bar is on the menu. And now these Gouda Egg Bites are awesome anytime of the day.
But, it's the intangibles that keep me coming back. I could easily come straight to the office and fire up the old Mr. Coffee and grind through the day. But it's the customer service and good vibes that keep me coming back to my local Starbucks. Even after I rant about long lines, the next morning I find myself compulsively taking that Pleasant Run Road exit.
For a while during 2014, I strayed to the nearby Seattle's Best drive thru location. The lines were shorter and the prices were a bit cheaper. Yet it wasn't the same. It wasn't long before I came back home to Starbucks.
As luck would have it a couple months later they closed. #Karma
Let me be clear — Not all Starbucks locations are created equal. The guys and gals at the DeSoto Starbucks stand a bit taller than the rest. There have been mornings where I was stressed about the deadlines and drama of the upcoming work day. Or maybe I had an crisis at home. And as I drove around the signature stucco and green building — just a sincere smile and morning salutation would make a world of difference.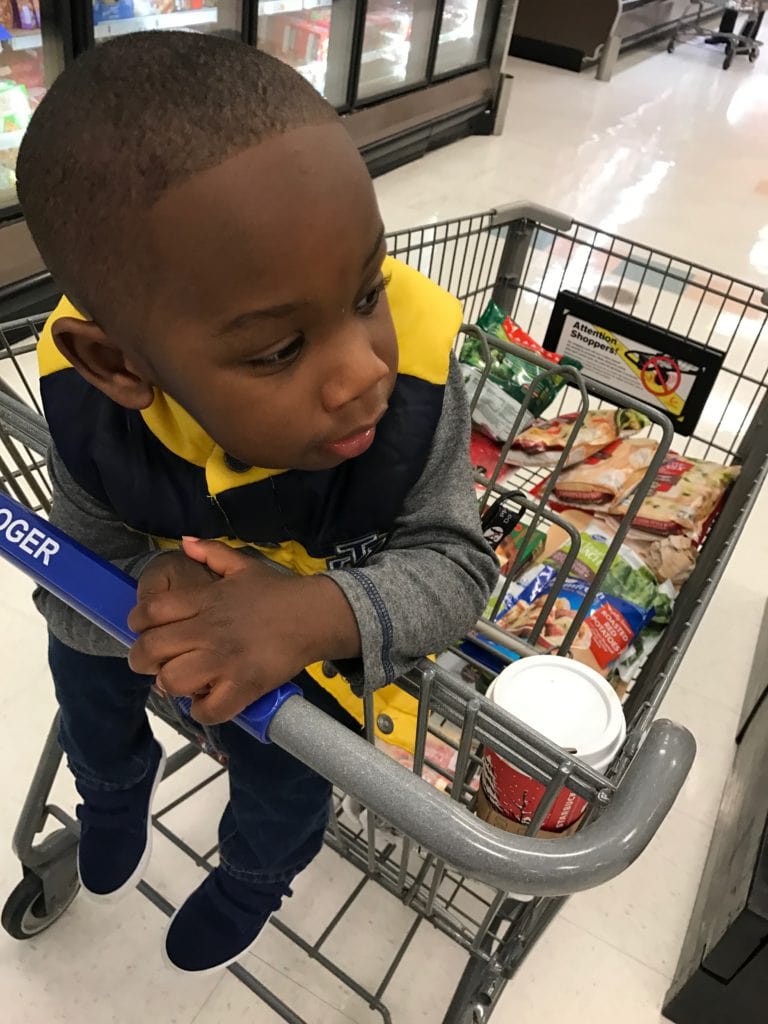 Local Starbucks Dream Team
There are three employees that are especially helpful to me. Forgive me I can't think of know their names right now. 'Charge it to my head and not my heart,' as they say.
First, there is an middle-aged Caucasian fellow that wears glasses. He's so outgoing and personable. There are some mornings where I'm a real grouch. And it never fails, this guy is going to make jokes and small talk until my icy exterior melts and I engage.
Then I drive off feeling better about the day; even before the first sip of my Flat White Espresso. He remembers orders, conversations from the last visit, moves at the speed of light and always takes great strides to make sure I got what I wanted.
One morning I think I woke up on the entitled side of the bed. I proceeded to strongly suggest to him that if Starbucks is going sell breakfast sandwiches they should offer condiments as well.
As I think back on it, I remember him actively listening and agreeing with me. Even though in my mind, I knew he had no control over decisions like this. He made me feel heard. As if he was going to take my suggestion about strawberry jam to the board of directors himself!
Then there is a younger slender, African-American man who's always fresh in his green hat and apron. It looks as if he presses it every night. If he's not in management … then he should be.
He's like the linchpin to the operation. When I first came into contact with him he seemed so intense, I was a little taken aback. I've seen him gently yet with command correct newbies and show them their mistakes. Over time I've come to respect and admire his professionalism. He knows where everything is at all times. And he has an acute attention to detail.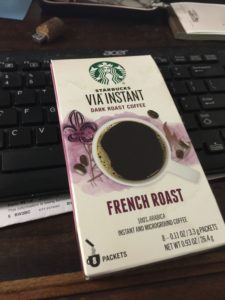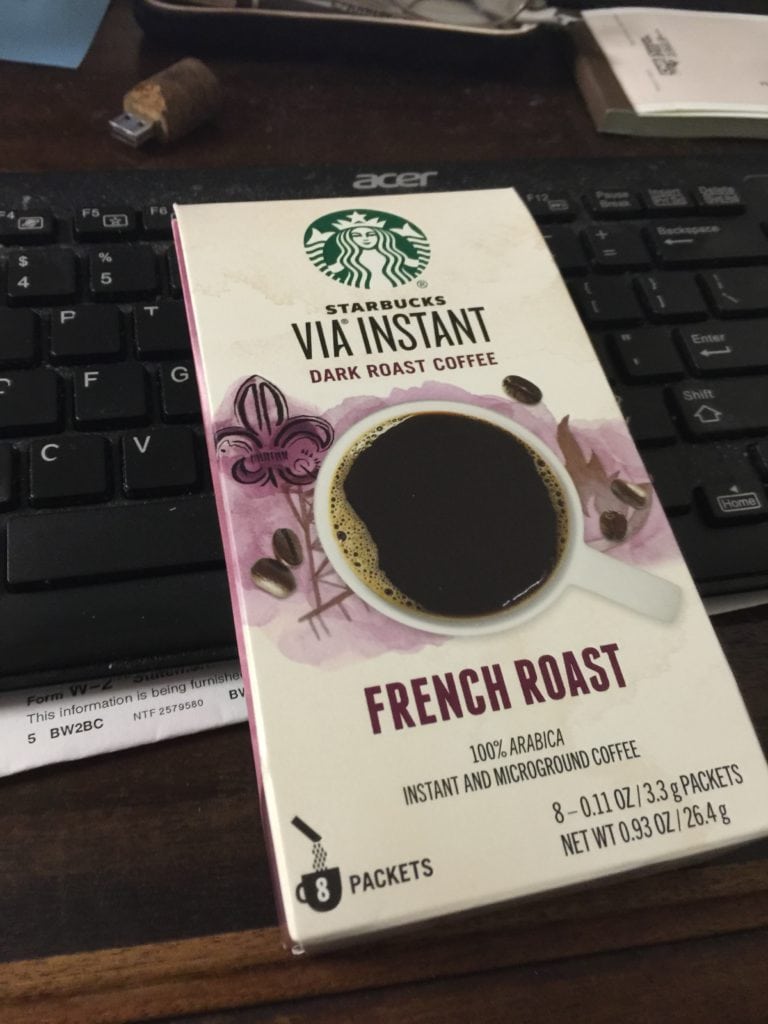 There have been some mornings where instead of the standard computer generated sticker with my name and the items I order plastered all over the bag — he has taken the time to neatly just take a sharpie and write my name on the bag. It was so nice it almost looked like calligraphy. It was personal. I truly appreciate the little things.
Recently, I've noticed that he even started telling other workers to stop putting my order at the bar. And to place it in the staging area near the drive thru window. He knows it's going to take an act of Congress to get me to do the right thing and come inside. So why fight it?
And finally rounding out the trio is an older African-American lady. She gives me a warm maternal energy. But you know by her stern expression that she doesn't take any guff.
I can tell whenever she is at the window. The normally long line that wraps around the building — moves with military precision. She smiles, acknowledges you, double checks your order in front of you and sends you on your way.
Other times when I'm really late for work and the morning rush has subsided. She's a little more relaxed. She smiles warmly and her pace is comfortable and slow as the drizzled honey on my croissant.
Doesn't make a bit of difference to me. I'm already an hour and a half late. If I get fired I'm definitely going to need a great cup of coffee to console me.
When I see her I make sure I give her a "Yes ma'am, No ma'am, Please and Thank You." Just like my granny tells me, "No sir. You're not going talk to me dry like that. You better put some gravy on it!"
Since my own beloved Idella Washington is hundreds of miles away in Louisiana, the least I can do is show this seasoned lady the respect she is due.
Authenticity Counts
I've been in professional journalism for the last 18 years and I know when I'm getting some undue perks just because of my job. You'd be surprised how frequently I'm offered a seemingly 'free' offer.
But these customer service professionals have no idea that I'm a member of the media. I don't like to draw attention to myself. I don't wear a badge or anything of the sort.They just genuinely give me and so many others in the Best Southwest Dallas Community awesome service.
Side Note: We need more locations in Southern Dallas County. Eleven locations south of Downtown Dallas is a joke. And of those only three are within Dallas city limits proper. But that is a discussion for another day.
Mr./Ms. Store Manager: I'm sending a copy this to your corporate communications office. I hope these guys get some recognition. They deserve a raise, promotion, award or all three.
These three need a round of applause. You guys are my morning heroes. Thanks again! I'll see you tomorrow morning.