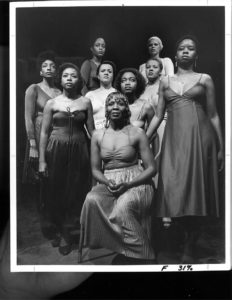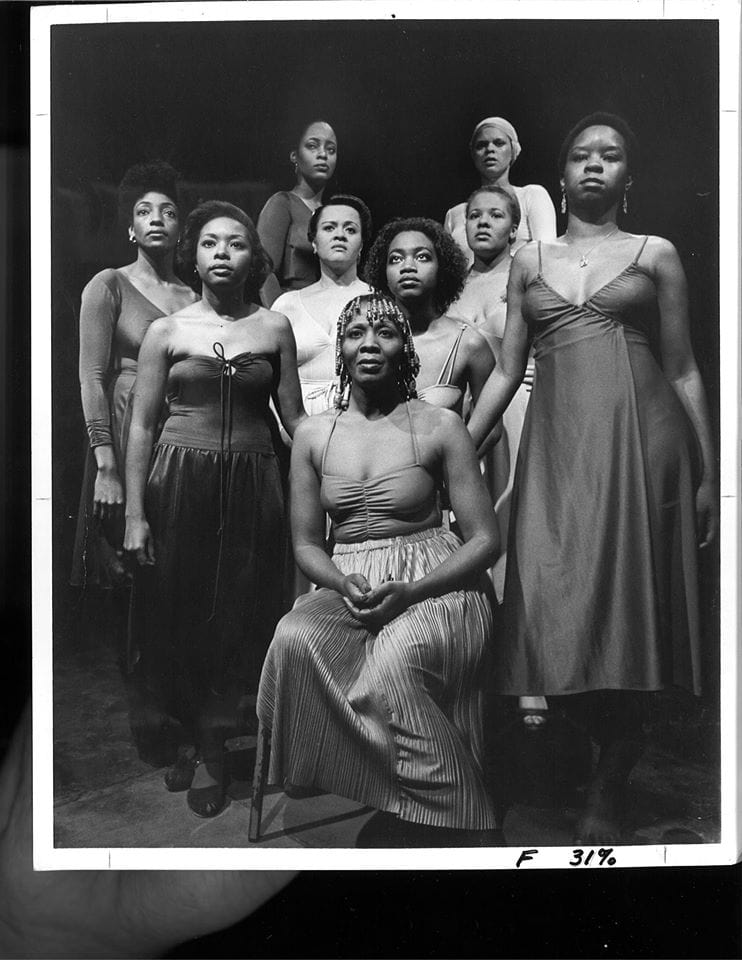 The untimely death of Gabrielle Suzette West at the age of 57 shocked and saddened members of the local theater community. The multi-talented actress, singer, dancer, musician and broadcaster had delighted local and national audiences since graduating from Booker T. Washington High School in the late 1970s.
Survivors include husband David Biehl of Lancaster; daughter Aria Kelty and son-in-law Edward Kelty of Lafayette, Indiana; and her mother, former WFAA TV broadcaster Sharon West, of Kauai, Hawaii. She was predeceased by her father, Donald West, and sister, Christie West.
As a teenager, Gabrielle was cast in Theatre Three's 1979 hit production of Ntozake Shange's "for colored girls who have considered suicide/when the rainbow is enuf." Larry O'Dwyer directed the choreographed poetry show that dazzled local audiences (this writer included). The cast also featured Shirley Tennyson McFatter (who died in 1994), Darlene O'Hara, Cynthia Navarette, Sharon West, JoAnn M. Williams, Regina Taylor, Vicki Washington and Irma P. Hall.
Talented Dallas actress Vicki Washington said, "Gabrielle was one of the 'little girls' in the production. I say 'little girls' because Larry cast the show with the seven the show calls for, and added two younger women as ensemble members. Many people who saw the show and everyone who was in it testify to the production being a trans-formative experience. I am thankful to have known and worked with Gabrielle. I can still see her in the circle dancing to 'Stay in My Corner." Gabrielle was/is a singular spirit—beautiful, talented, and free. To paraphrase Ntozake Shange's last line in 'for colored girls,' Gabrielle 'found God in herself and she loved Her fiercely.'"
Like many others, longtime Dallas actor and director Bob Wasinger, now of NYC, also had great memories of working with Gabrielle. He shared his comments along with a photo from Dallas Repertory Theatre's production of "Ain't Misbehavin'" that he directed in 1989.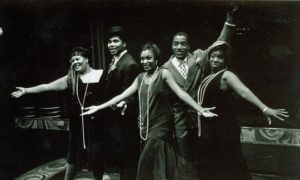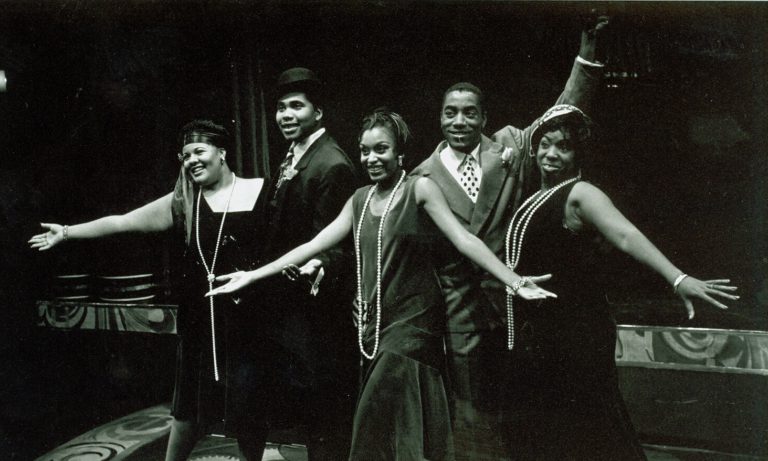 Wasinger said, "I directed and choreographed this show, and Gabby was the heart and soul of the cast. She was always upbeat and professional, the rock of the entire company. I adored working with her and only got to do one other show with her later down the road. She will truly be missed."
"Gabby and I did a production of 'QUILT, The Musical' for the Dallas Cathedral Players at the Metropolitan Community Church in Dallas. It was songs and stories from the AIDS Memorial Quilt (a really lovely piece) that was performed to coincide with the display of the AIDS Memorial Quilt in Dallas in 1996 or 97. Gabrielle had a song about her best friend who died and there wasn't a dry eye in the house when she finished," Wasinger added.
Gabrielle West's Stage and Screen Performances
Gabrielle also performed locally in a variety of productions for Stage West, Dallas Theater Center, Plaza Theatre, New Arts Theatre, City Center, and West End Theatre. Regional productions included Arkansas Repertory, San Diego Professional, Harbison Theatre in New Mexico, and Theatre London USA.
"Gabrielle: Portrait of an Artist" was a film produced by Weis/Folsom Productions. Gabrielle wrote and performed in an original one-woman stage show, "Image, Self & Spirit" produced by Blaze Women's Journal and Vinson Martin Productions. She performed the show for a live audience at the Bath House Cultural Arts Center in Dallas.
Sharon West remembered her daughter's inspiring performance in "Image, Self & Spirit," noting, "Gabrielle absolutely lit up the stage with that production."
Gabrielle toured internationally with Chicago Opera's "Porgy & Bess," and nationally with City Centre LTD's "Hair" and "The King and I." She also had national tours for several productions including "Riverboat Rag Revue" with Bill Fegan Attractions.
Film roles included Paramount Pictures "Leap of Faith," ABC Television's "Shooting of Lee Harvey Oswald," and Warner Pictures' "The Irony of Life." Television roles included PBS Series "With Ossie & Ruby," ABC TV's "Black Horizons," Warner Pictures' "Oliver," and several commercials.
Gabrielle West also performed as a singer in several local venues including Poor David's Pub and Pocket Sandwich Theatre. She worked at WFAA TV, WRR Radio and KERA Radio, where she also served as Music Director.