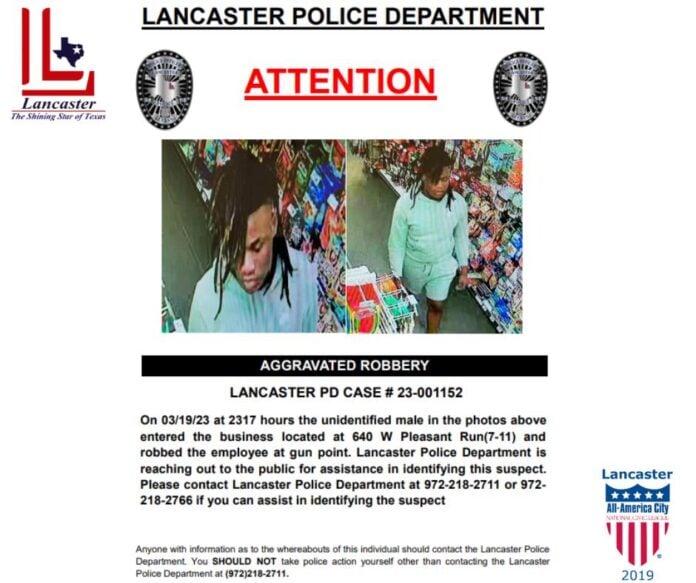 Lancaster PD Case 23-001152
The Lancaster Police Department is reaching out to the public for assistance in identifying the suspect shown.
On March 19, 2023, the unidentified male in the photos entered the 7-11 located at 640 W Pleasant Run and robbed the employee at gunpoint.
Anyone with information as to the whereabouts of this individual should contact the Lancaster Police Department at
972-218-2711.
You should not take police action yourself other than contacting the LPD to assist in identifying the subject.