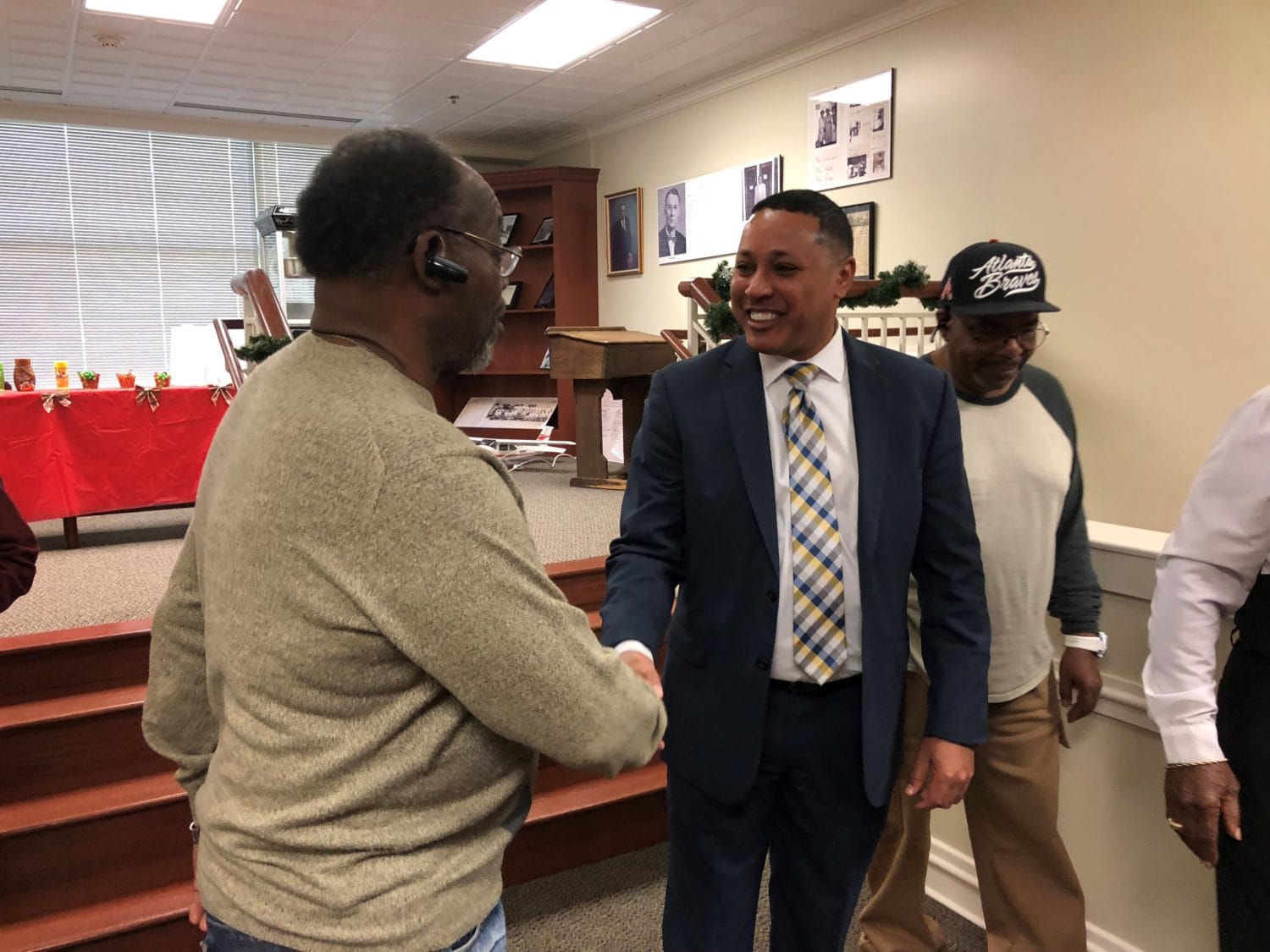 LANCASTER—During a called Board Meeting on Monday, January 8, the Lancaster ISD Board of Trustees voted to select its Lone Finalist, Elijah Granger, as the new superintendent of schools.
Mr. Granger has been a part of the district in various administrative roles for the past six years. However, during the past 15 years, he has worked as a middle school science teacher, high school agricultural science teacher, assistant principal, intermediate, middle and high school principal, executive principal, executive director, assistant superintendent and interim superintendent.
"The Board's selection of Mr. Granger as superintendent of schools was based on his experience. His work done as interim and the alignment of his skills to the Superintendent Profile prepared by Hazard, Young, Attea & Associates (HYA)," Board President Ty G. Jones said.
Prior to the Board's final decision, the trustees launched a formal search for the next Lancaster ISD Superintendent of Schools and retained the services of HYA, a consulting firm that specializes in assisting School Boards through such matters, to assist in gathering feedback from the community.
After reviewing the report from HYA, Trustee Rhonda Davis-Crawford was ready to make a decision.
"We wanted someone who has a vision for student achievement and who can be a good liaison between the community and the district. We wanted a leader who is a good communicator with the students, parents, administrators and staff," she said. "When we reviewed the profile, he met the criteria, so, we ended the search."
Trustees Applaud New Superintendent
For Board Secretary LaRhonda Mays, it was Mr. Granger's outstanding work at Lancaster Middle School as the principal that influenced her decision.
"Mr. Granger knows Lancaster ISD from the inside, out and sees the big picture. He is about student achievement and knows the district's needs," Mays said. "He also knows how to hold people accountable and treats others fairly."
After the former Superintendent Dr. Mike McFarland's departure earlier this school year, the Board selected Mr. Granger to serve as interim. Trustee Ellen Clark said that his work as interim showed that he could do the job permanently.
"Mr. Granger is familiar with all the positive actions in our schools, but he also knows many of the problems," she said. "His actions as interim with resolving issues and handling the day to day operations has shown him to be a great fit to continue the path of progress in Lancaster ISD."
As interim and now as superintendent, Mr. Granger remains focused on ensuring the implementation of the district's vision with fidelity.
"If we continue the good things we are doing and strive harder every day to attain excellence in every area, we will continue to ensure the success of our students, staff and the district as a whole," he said. "I recognize the importance of people in any organization and Lancaster ISD is no different. I plan to continue with the focus we have had throughout this year while sharing my vision and goals for the future with our community, parents, staff, and students. Together, we will take Lancaster ISD to the next level of academic success and accomplishments."
Throughout the past few years, Lancaster ISD has undergone a transformation resulting in many positive accolades and improvements. For Board Vice President Robbie Johnson, it was critical to select a leader who can keep the momentum going.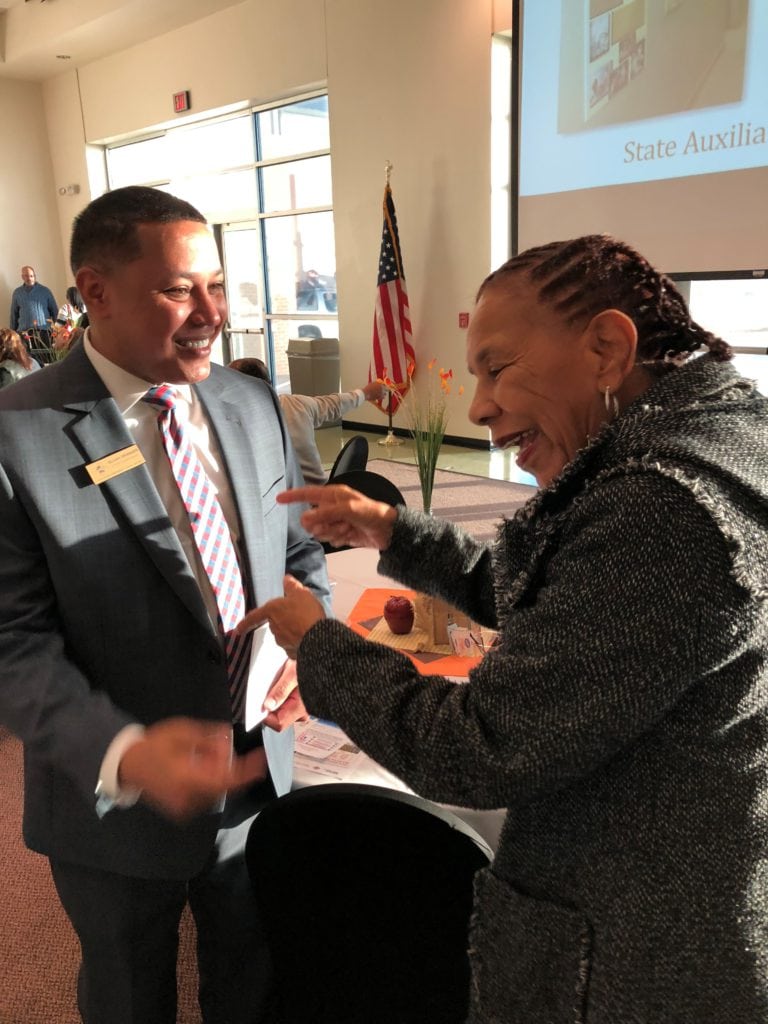 Looking Forward
"It was important to the Board to select someone who we believed truly understood Lancaster ISD and would be able to continue and expand the work we've already begun," she said. "Our district has experienced tremendous growth and it is important to continue that work. Mr. Granger has played an integral role in the progression of our Vision 2020 Strategic Plan and it was important for us that we have someone in place who thoroughly understood our vision and is capable of moving us to the next level. He is a good fit for Lancaster ISD due to his sense of community and his ability to work with our stakeholders at all levels. Additionally, his tenure with the district brings the right level of familiarity we need in a leader."
Naturally, the district's award-winning school board has high expectations for its newest superintendent.
"I expect for Lancaster ISD to continually improve student performance in all academic content areas and extra-curricular activities, continue to be a financially sound institution, provide staff with opportunities to grow professionally and continue to seek opportunities to improve the future for our students and community," President Jones said.
Echoing Jones' sentiments regarding student achievement, Johnson also champions continued innovation and transparency.
"My expectations in regards to the role of Superintendent is that his first and foremost priority is the success of our students in all areas. Secondly, in pursuing excellence, he will utilize a variety of resources, highly-trained and capable staff, and be innovative in his approach to problem-solving," she said. "Thirdly, he will be transparent and not afraid to address challenging issues head-on even though they may not be pleasant."
Granger's Vision
Mr. Granger has been leading the district since the fall semester and plans to continue to lay the groundwork for where he wants to take Lancaster ISD.
"I will continue to focus on fostering a positive, professional climate of mutual trust and respect among faculty, staff, and administrators; recruit, employ, and retain effective personnel throughout the district; and continue to establish a culture of high expectations for all students and personnel," he said.
As far as what people can expect under his leadership, Mr. Granger said that he intends to provide a clear, compelling vision for the future.
"In addition, I will work collaboratively to achieve our goals and objectives through a clear system of accountability," he said. "I will be visible throughout the district and actively engaged in community life."
Lancaster ISD invites everyone to attend the SFE-sponsored Community Reception to celebrate the new Superintendent on Wednesday, January 10 from 4:30 PM – 6:30 PM at the Lancaster Recreation Center located at 1700 Veterans Memorial Parkway.