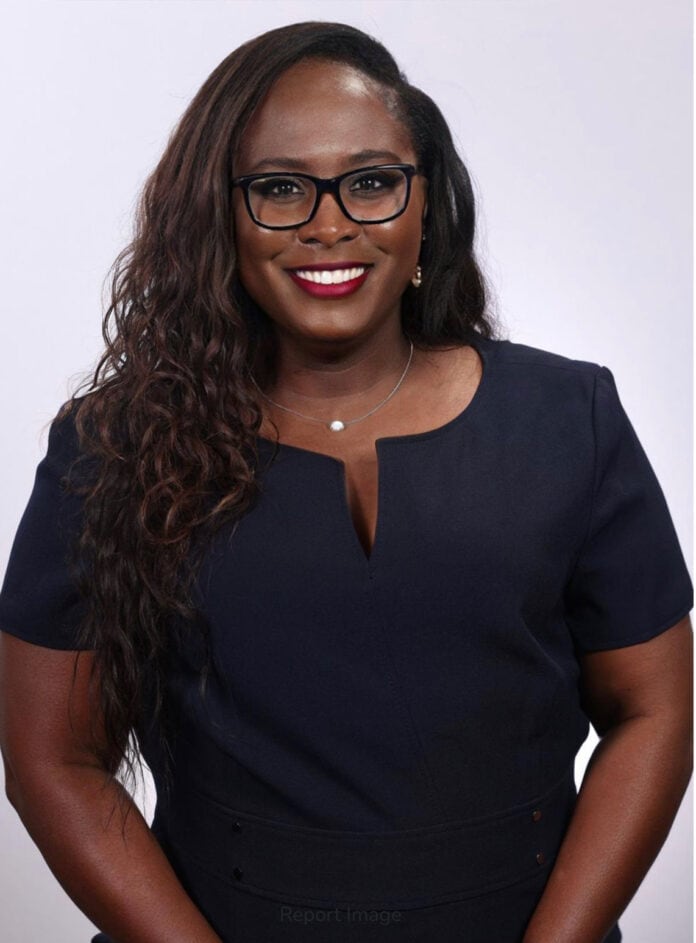 LANCASTER – Lancaster City Manager Opal Mauldin-Jones recently made history by being named the first African American female President of the Texas City Management Association.
Mauldin-Jones was President-elect from June 2022 to June 2023 and has now taken on the role of president for the 2023-2024 term.
"Wow! What a history-making designation or appointment! As Mayor of the City of Lancaster, Texas. We want to congratulate and celebrate our City Manager, Opal Mauldin-Jones, on her being elected as the first African American female President of the (TCMA) Texas City Managers Association. With her broad range of experience and expertise in the area of local municipal management, and her many progressive accomplishments and award-winning achievements across her spectrum, we know she's going to do an outstanding job in leading this very fine organization," Mayor Clyde C. Hairston
The city's press release noted, "This historic achievement not only reflects Mauldin-Jones' remarkable leadership and dedication but is also a significant moment in the history of TCMA, which was established in 1926 with over 1,000 members."
Mauldin-Jones began her job as the City Manager of Lancaster in February 2011. She started her career with the city as Community Relations Coordinator, Assistant to the City Manager, Assistant City Manager, and Interim City Manager.
Under Mauldin-Jones' guidance, the City of Lancaster has experienced significant transformations involving urban planning, economic revitalization, and innovative governance practices.
When asked what she measures as her most significant achievements, she said it included Lancaster becoming an All-American City during her career, seeing an increase in bond rating twice, the city establishing a street maintenance fund, establishment of a new equipment fund, the establishment of an increased reserve fund with a balance to target 18%, the National Academy of Public Admiration) NAPA Fellow, and now her being named as the first black female President of TCMA.
"The past three years have presented opportunities that have not historically been experienced by our profession," Mauldin-Jones said. "The COVID pandemic, social justice tragedies, and the lack of civility in society illuminated the need to have professional public administrators with integrity and a commitment to serve all with kindness, professionalism, and a spirit of excellence.  This profession requires a heart fueled by a passion for service to others and a commitment to equality, equity, and inclusiveness. Whether officially or unofficially, we all ascribe to the ideals of the Athenian Oath to transmit our city greater and more beautiful than it was transmitted to us."
As the first African American female President of TCMA, Mauldin-Jones has indicated she will be pivotal in shaping the future of city management in Texas.
In her new role, she has noted she aims to strengthen TCMA's commitment to excellence, collaboration, and equitable urban development while envisioning a future where city managers across Texas work together to address the unique challenges their respective communities face while championing inclusive policies that uplift all residents.
The press release regarding her promotion also stated, "Mauldin-Jones' ascendancy to the presidency of TCMA serves as an inspiration to aspiring city managers, particularly women and individuals from minority backgrounds. Her exemplary leadership proves that determination, competence, and passion can shatter barriers and open doors to unprecedented opportunities."
In conclusion, Mauldin-Jones said, "Every day, we are transforming and impacting the lives of our residents, colleagues, and staff through our service. As we prepare to celebrate our Centennial in 2026, I would like to thank you for your commitment to the ethical tenets and principles of our Code of Ethics."