iMordecai, a very sweet indie film that has been a huge hit on the festival circuit, has its North Texas premiere at the Angelika Plano March 10, 11, and 12. The family-friendly feature stars Judd Hirsch as Mordecai, an aging Polish man who survived the Holocaust but is baffled by his new iPhone's technology.
An Academy Award nominee and two-time Emmy winner best known for Taxi, Ordinary People, and Independence Day, Hirsch is terrific as Mordecai Samel, a retired plumber. Academy Award nominee Carol Kane (Hester Street) plays his wife, Fela. She is also a Polish survivor of the Holocaust, and the couple live in a retirement community in Miami.
The Samel's son Marvin is played by another Academy Award-nominated actor Sean Astin (The Lord of the Rings). Marvin is an entrepreneurial cigar maker who tries to help his aging parents while taking care of his own growing family.
One of my favorite Broadway musical stars, Tony award-winner Stephanie J. Block, plays Marvin's wife. Block won our hearts when she toured here as Elpheba, the green witch in Wicked. Unfortunately, she doesn't really have much to do (and no singing) in this film about a traditional Jewish family.
iMordecai & iPhone
Azia Dinea Hale (F9: The Fast Saga) plays Nina, a young Ultratech employee who welcomes the challenge of teaching Mordecai how to enjoy his iPhone. The scenes between the older actor and the patient young techie are highlights of the film. Mordecai is so excited by the sights, sounds and new adventures enabled by his smart phone, he starts to rediscover his youthful enthusiasm for living life to the fullest.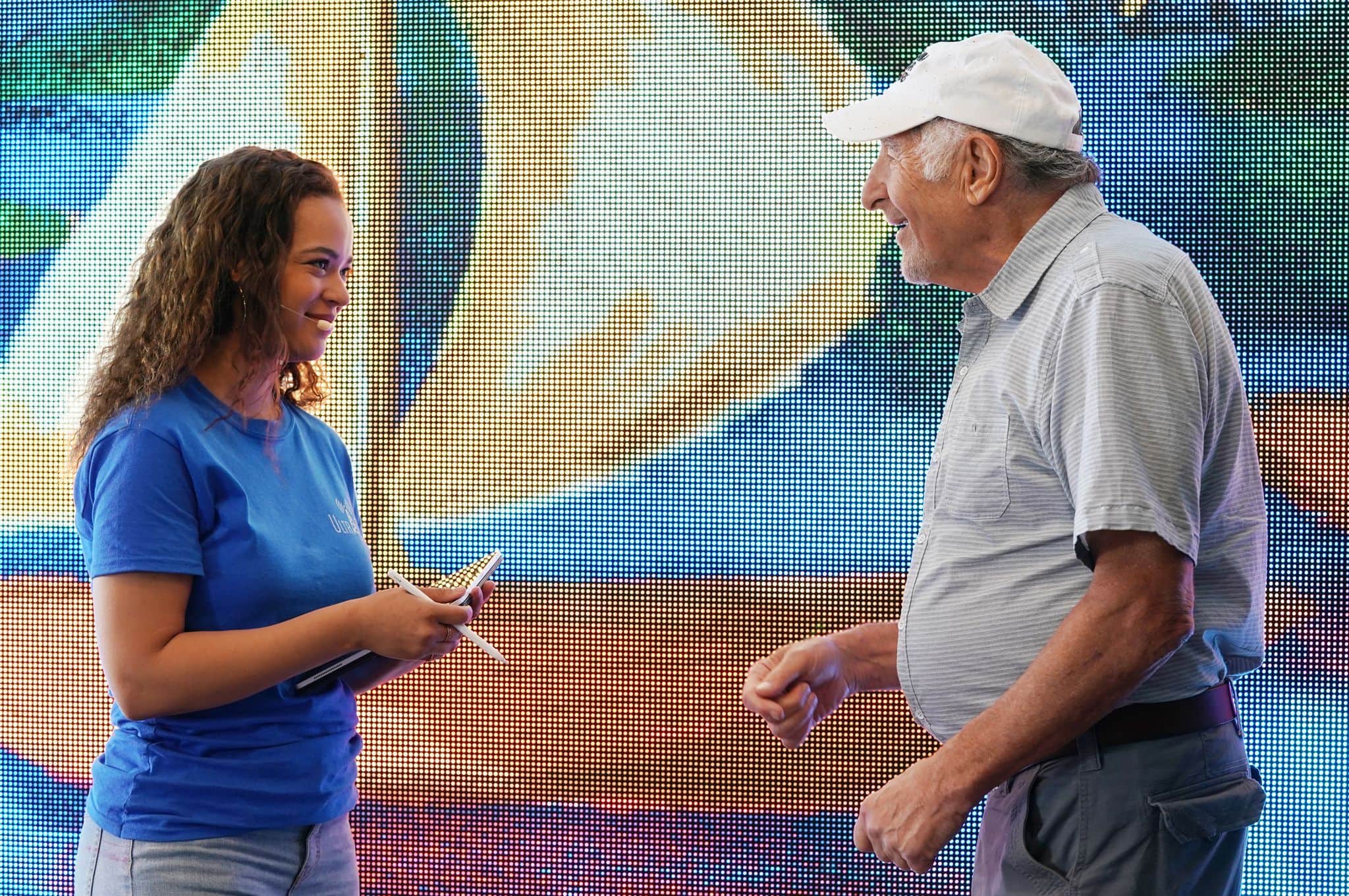 Based on a true story, iMordecai is produced and directed by Marvin Samel, who also co-wrote the script (with Rudy Gaines and co-producer Dahlia Heyman). The film is a delightful comedy, with Hirsch especially endearing as Mordecai.
iMordecai is 102 minutes long, and has been called a "love letter to Miami." Much of that credit must go to Cinematographer Will Turner. Filmmaker Marvin Samel will introduce the March 10th premiere showing of iMordecai at the Angelika Film Center in Plano. We're told that his presentation alone is worth the ticket price.