Located in the heart of SoCo, Hotel Magdalena offers guests the feeling of a lakeside oasis, just steps away from Austin hotspots
Austin, Texas –– Hotel Magdalena, one of the latest projects from Austin's acclaimed Bunkhouse Hotels, was named "Best City Hotel, Austin" in the 2023 edition of Travel + Leisure World's Best Awards. Each year, the readers of T+L share their thoughts on destinations, hotels, resorts, spas, and more—setting both trends and standards of excellence across the industry. Now in its 28th year, the awards guide seasoned globetrotters and first-time tourists alike to the world's top hot spots — and Hotel Magdalena is among them.
"Our entire staff strives to provide every guest with a truly unforgettable experience," said David Scheffke, Assistant General Manager of Hotel Magdalena. "It's an honor for our work to be recognized and celebrated in this way. We're ecstatic!"
Located on Music Lane in Austin's popular South Congress neighborhood, Hotel Magdalena offers a treehouse-like perch in the middle of the action, while still providing a peaceful reprieve. The land was previously home to the Terrace Motor Hotel and Austin Opry House, which were owned by Willie Nelson in the late '70s. Its 89 rooms across four distinct buildings are all connected by exposed elevated walkways and courtyards and open onto a central greenery-filled area with a sparkling swimming pool and tiered gardens. Indoors, the hotel's design nods to the location's history and natural surroundings with elements such as black-and-white photographs of musicians taken by local photographer Scott Newton, perfectly placed vintage finds, custom Spanish tile in one of four distinct colorways, and walnut wood built-in beds and inlay desks in each room.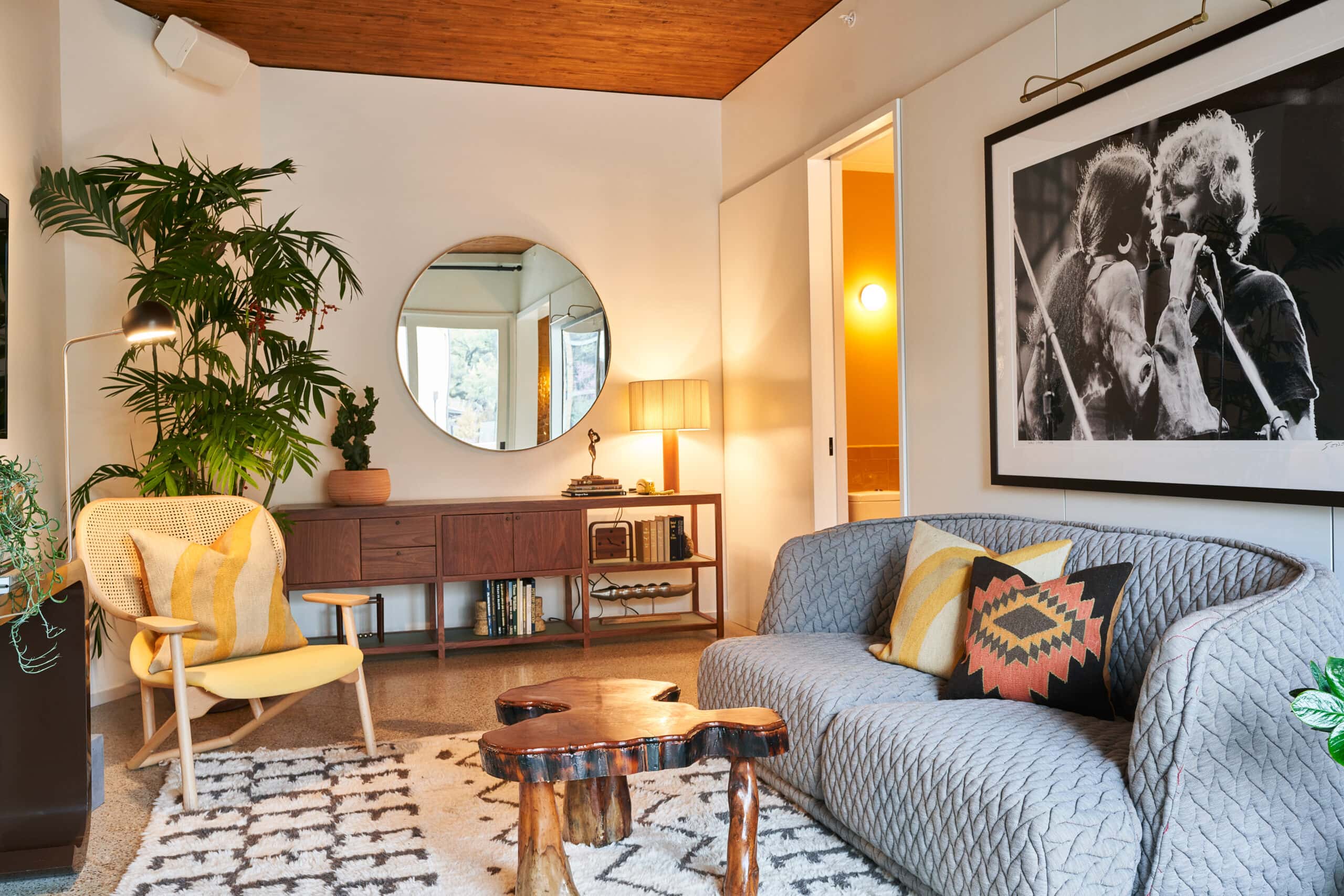 The restaurant, Summer House on Music Lane, is helmed by Executive Chef Jeffrey Hundelt and is inspired by the casual sophistication that defines a lake house weekend. Focusing on grilled local meats, seasonal vegetables with bold accompaniments, and bright salads, the menu features straightforward cooking taking cues from old-school hospitality. Hundelt approaches ingredients with a slow-food mentality and Austin sensibility.
Located in the basement of Hotel Magdalena, Equipment Room is a modern sanctuary where patrons are invited to surrender themselves to the revelatory experience of hearing a record the way it was intended. With every detail from the record collection, curated by Breakaway Records, to the vintage sound equipment, to the cocktails devoted to the art of appreciation, the new high-fidelity vinyl bar expertly blends Japanese Kissa culture with Austin music history.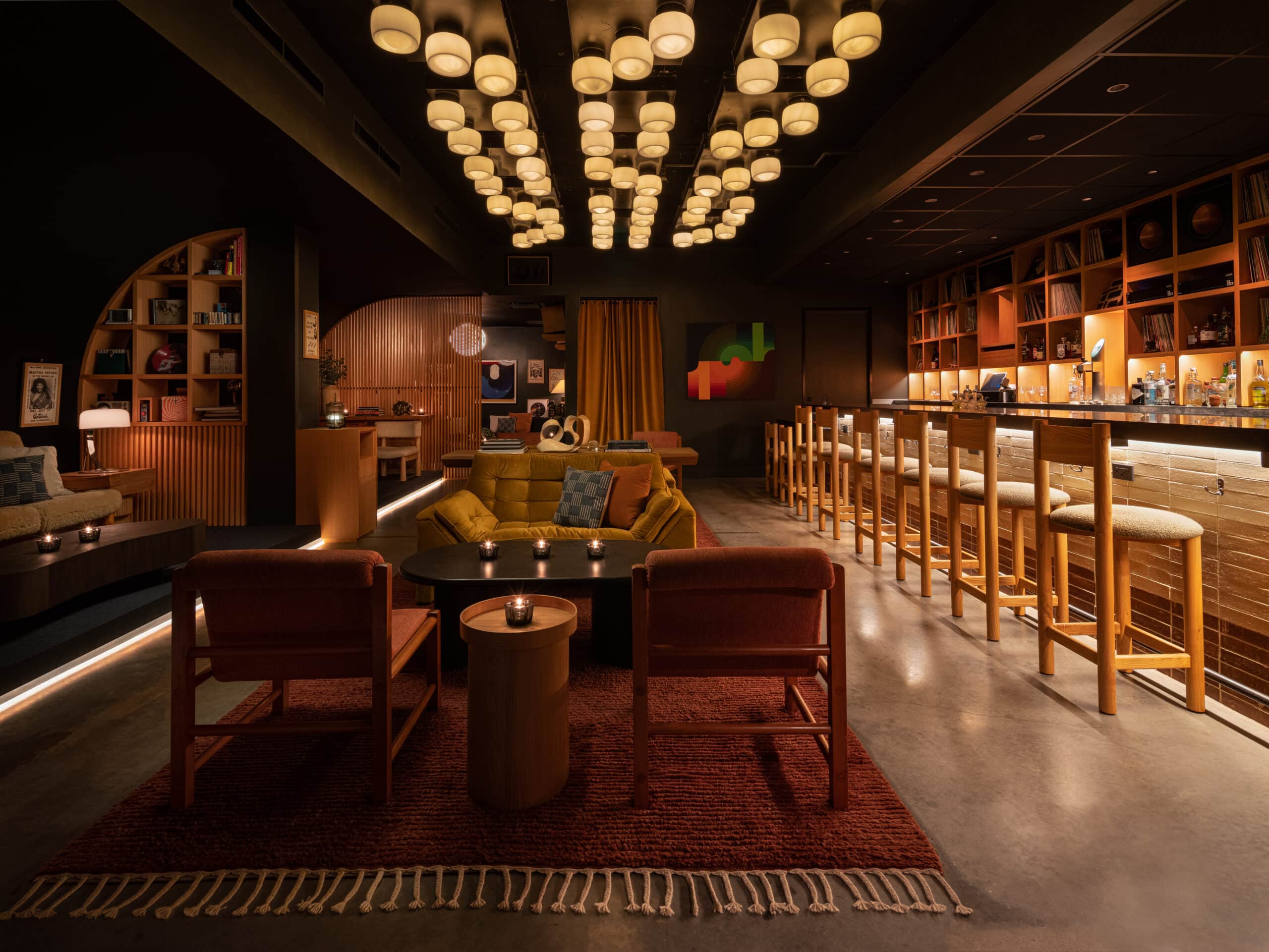 "We are so excited to be sharing this award with our community and to celebrate this achievement alongside everyone who made it possible," said Lisa Bonifacio, President of Bunkhouse Hotels. "We're incredibly proud of the Hotel Magdalena team and look forward to their continued success."
The Travel + Leisure World's Best Awards 2023 will be featured in the August 2023 issue of Travel + Leisure. The full World's Best Awards 2023 survey results can be found at www.travelandleisure.com/worlds-best/worlds-best-2023. For more information on Hotel Magdalena and to book a room, visit their website at www.bunkhousehotels.com/hotel-magdalena. To see Travel + Leisure's full 2023 World's Best Award recipients, please visit www.travelandleisure.com/.
ABOUT HOTEL MAGDALENA
Opened in the fall of 2020 on Music Lane in the popular South Congress neighborhood of Austin, TX, Hotel Magdalena is one of the newest hotels from Austin's acclaimed Bunkhouse Hotels. Built on the grounds of the old Terrace Motor Hotel and Austin Opry House in collaboration with renowned architecture firm Lake | Flato, the 89-room hotel takes inspiration from its musical roots, the natural green space of central Texas, Austin's Barton Springs, and early 1970s Texas lakeside culture. For more information, please visit https://www.bunkhousehotels.com/hotel-magdalena or follow Hotel Magdalena on Instagram at @hotelmagdalena and Facebook at /themagdalenahotel.
ABOUT BUNKHOUSE
Bunkhouse is a hospitality company that is founded on the pillars of design, music, and authentic community driven experiences. Bunkhouse has designed and developed a celebrated portfolio of hospitality projects in Texas, which include Hotel San José, Hotel Saint Cecilia, Austin Motel, Jo's Coffee, Hotel Magdalena with Summer House on Music Lane and Equipment Room, and the Carpenter Hotel with Carpenter's Hall and Carpenter Coffee Bar in Austin; Hotel Havana with Ocho and Havana Bar in San Antonio; Shady Villa Hotel and Stagecoach Restaurant in Salado, TX; Hotel San Cristóbal with Benno in Todos Santos, Mexico; Phoenix Hotel in San Francisco, California; Hotel Genevieve with Rosettes, Bar Genevieve, Lucky Penny, and Mini Marche in Louisville, Kentucky; and Hotel San Fernando in CDMX, Mexico. Bunkhouse has plans for expansion and future projects throughout the U.S. and Mexico.