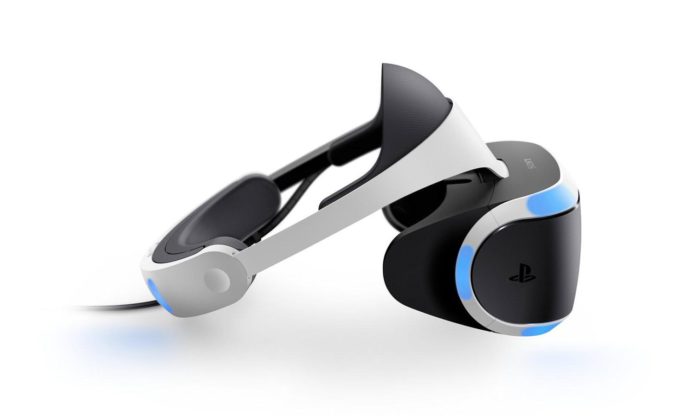 Sony's PlayStation Virtual Reality Headset Is In Demand
Playstation fans will be excited to learn Sony will be introducing an entire new level of gaming later this year. PlayStation is launching the PSVR (PlayStation Virtual Reality) in October. Pre-orders for the newest virtual reality headset, known as Project Morpheus, are already sold out almost everywhere.
In fact, the PSVR is the quickest sellout in GameStop history with pre-orders sold out in five minutes. Why are so many gamers excited for this to launch? The PlayStation Virtual Reality headset allows the gamer to be completely immersed in the game they're playing. The technology is groundbreaking, but simple to understand and use at the same time.
The PSVR works by using a motionsense camera. Previously, gamers have used camera technology to play in other interactive games. PlayStation introduced the PlayStation move to compete with Nintendo's Wii. The past Playstation Move was a bust comparatively because it used LED light which worked very poorly compared to Nintendo, which used infrared sensors.
Now they've found a way to use the system for more than just playing tennis or bowling. Upgrading the camera, making the headset with multiple LEDs, adding a six-axis motion sensing system and giving it the power it needs, all combine to provide the best gaming experience you've ever had.
The overall system specs will blow your mind. The first thing you notice when putting the headset on is that you will see nothing but the game. A 100 degree view makes it feel truly lifelike. You can turn a full 360 degrees giving you the ability to look behind yourself, to either side, or wherever you want.
3D sound immerses you even more making the game more exciting than ever before. While playing a horror game, you can actually hear someone breathing behind you. Talk about creepy! The 1920 x RGB x 1080 resolution adds to the experience even more giving the best possible view when you're being attacked by monsters and ghosts.
PSVR Offers Fun For Non-Gamers Too
I'm sure this has gotten you hooked if you're a gamer, but it's great for other things too. Not really a big fan of going to the movies? Well, the PSVR has something for you too, "Theater mode!" Pop in any movie, put the headset and headphones on and BOOM. It feels like you've been transported into a real theater from your living room. Imagine having the comfort of being in your own home with the luxury feeling like you are at the theater.
The functions don't stop there. Say you've already had your PS4 for a while and have plenty of games from before VR. You're in luck because theater mode works for all non-VR games. What gamer doesn't love getting to play their favorite game on the biggest screen they can think of?
Sony PSVR Is Affordable Virtual Reality
Now, you're probably wondering how much this will cost you. Let's face it, not everyone has money falling from the sky. Though it is still expensive, it's not as expensive as some of the other similar VR headsets. A starting price of $399.99 gets you a headset, headphones and few other items to make it all work for your PlayStation. It's really not that bad when one considers other companies are selling similar products at a higher price.
The next level up is $499.99 with a bundle that comes with the headset and headphones, a game, the camera, and two move controllers. Those alone will cost over $200 when bought separately.
Get ready. The entire system will be launched October 13th. Being as close to Christmas as it is, this could prove to be the best gift for a fellow gamer or family member. I'm sure Santa will be getting plenty of letters asking for the PSVR, and this might be a hard to find item this December!