Are you ready for the trick or treaters? Well, you have more than four weeks to prepare for the ghosts, goblins, witches and devils, so there's still time to load up on candy. But, don't forget the grown-ups. Even if you aren't hosting a Halloween party, these spooky cocktails are perfect for sipping while doling out candy, or for sharing with your friends as they bring the kiddos by.
Ilegal Margarita de Granada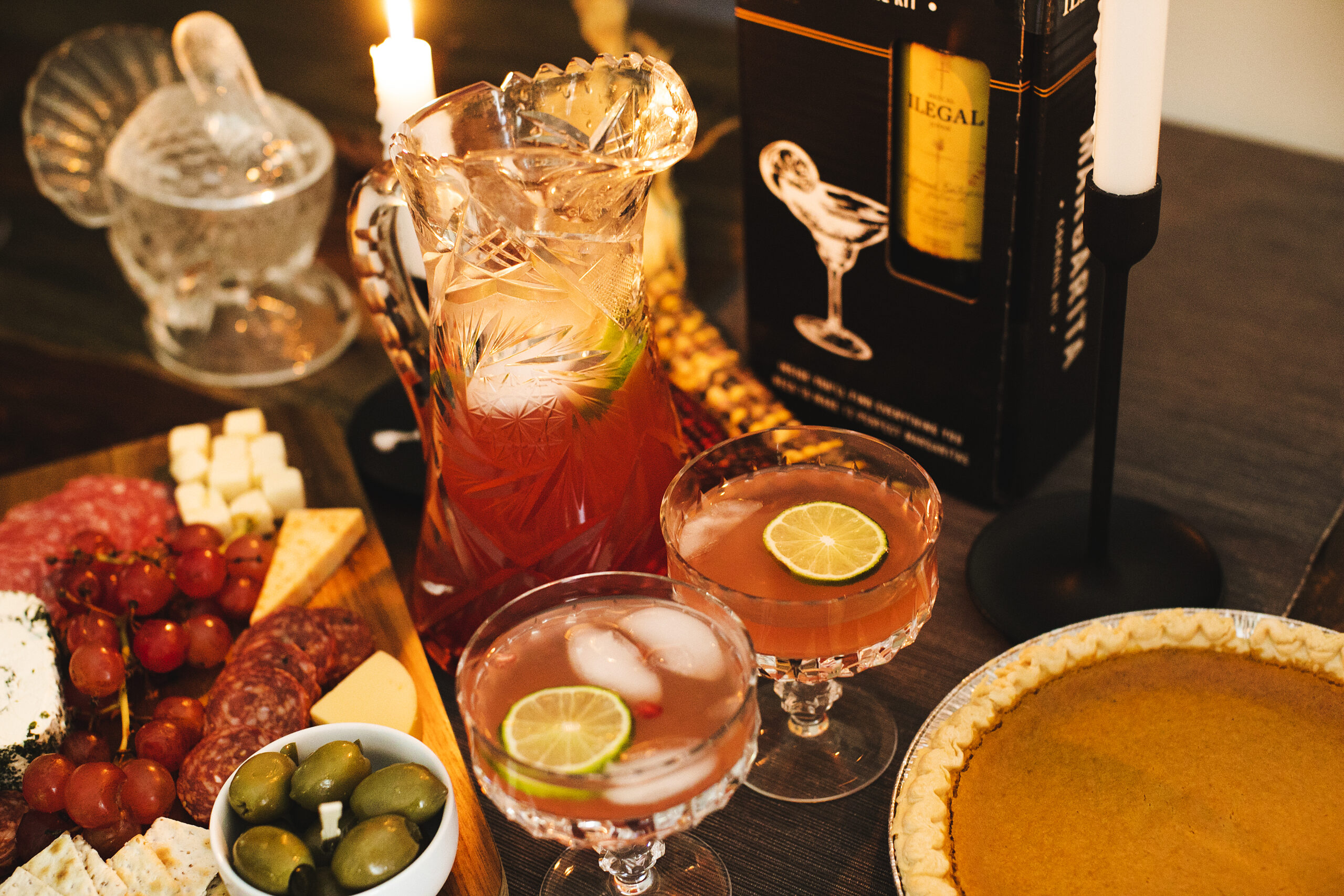 2 oz Ilegal Mezcal Joven
1 oz lime
1 oz agave syrup
0.5 oz pomegranate juice
Pomegranate seeds and lime wheel
Directions: Add mezcal, lime, agave syrup and pomegranate juice to a shaker, shake until chilled and strain into a rocks glass with fresh ice. Garnish with pomegranate seeds and lime wheel.
Candy Corn Punch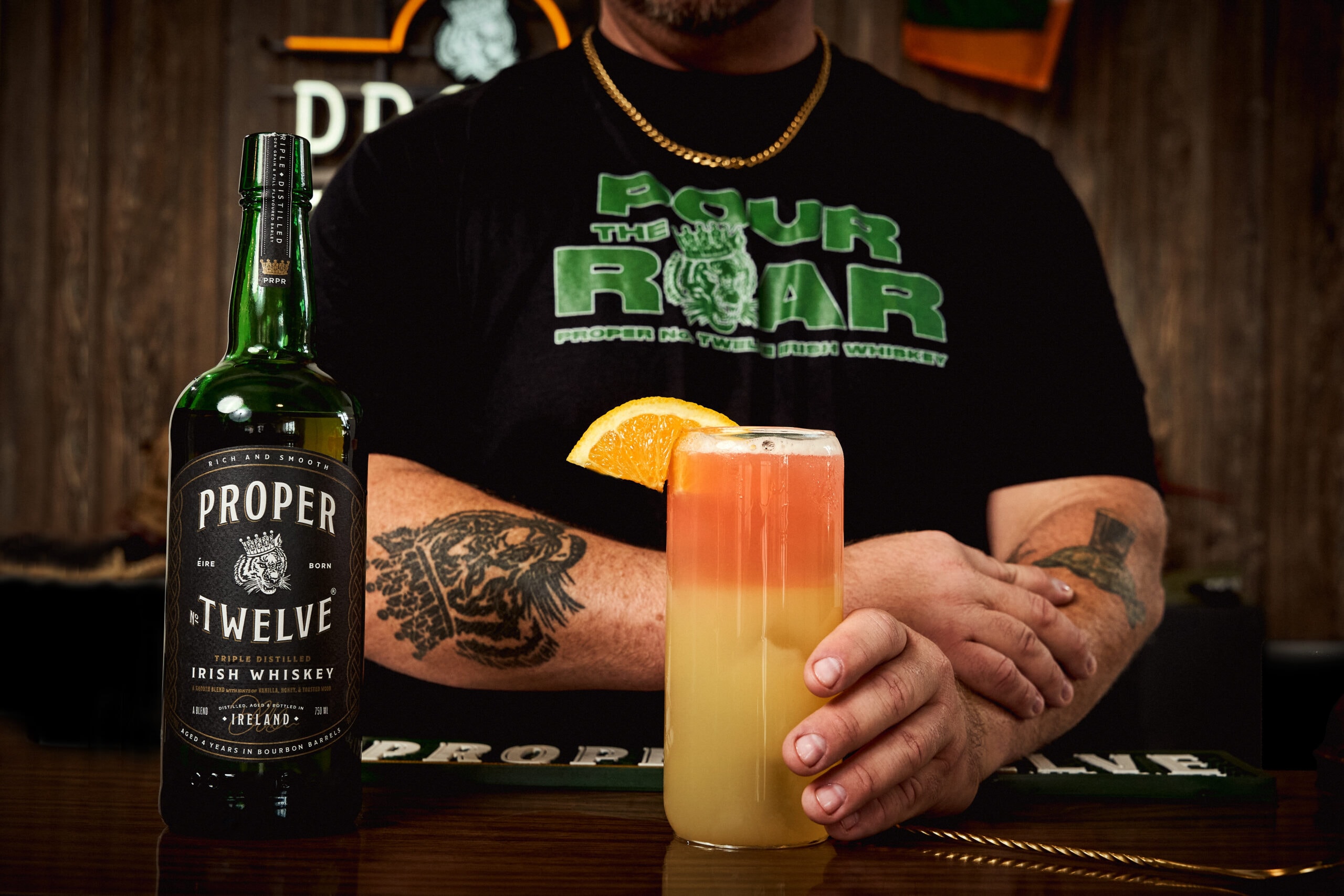 2 oz Proper No. Twelve
Splash of sour mix
top with blood orange juice
Directions: In a Collins glass, pour 2 oz Proper No. Twelve and a splash of sour mix over ice.Top with blood orange juice. Garnish with a fresh orange slice.
Watermelon Jack-O-Lantern
Ingredients:
2 Parts The Kraken Gold Spiced Rum
6 Parts Fresh Watermelon Juice
1 Part Lime Juice
1 Part Orange Liqueur
Garnishes: Lime
Directions: Combine all ingredients inside watermelon. Add ice, stir and pour into glass. Garnish and enjoy.
BERRY SPOOKY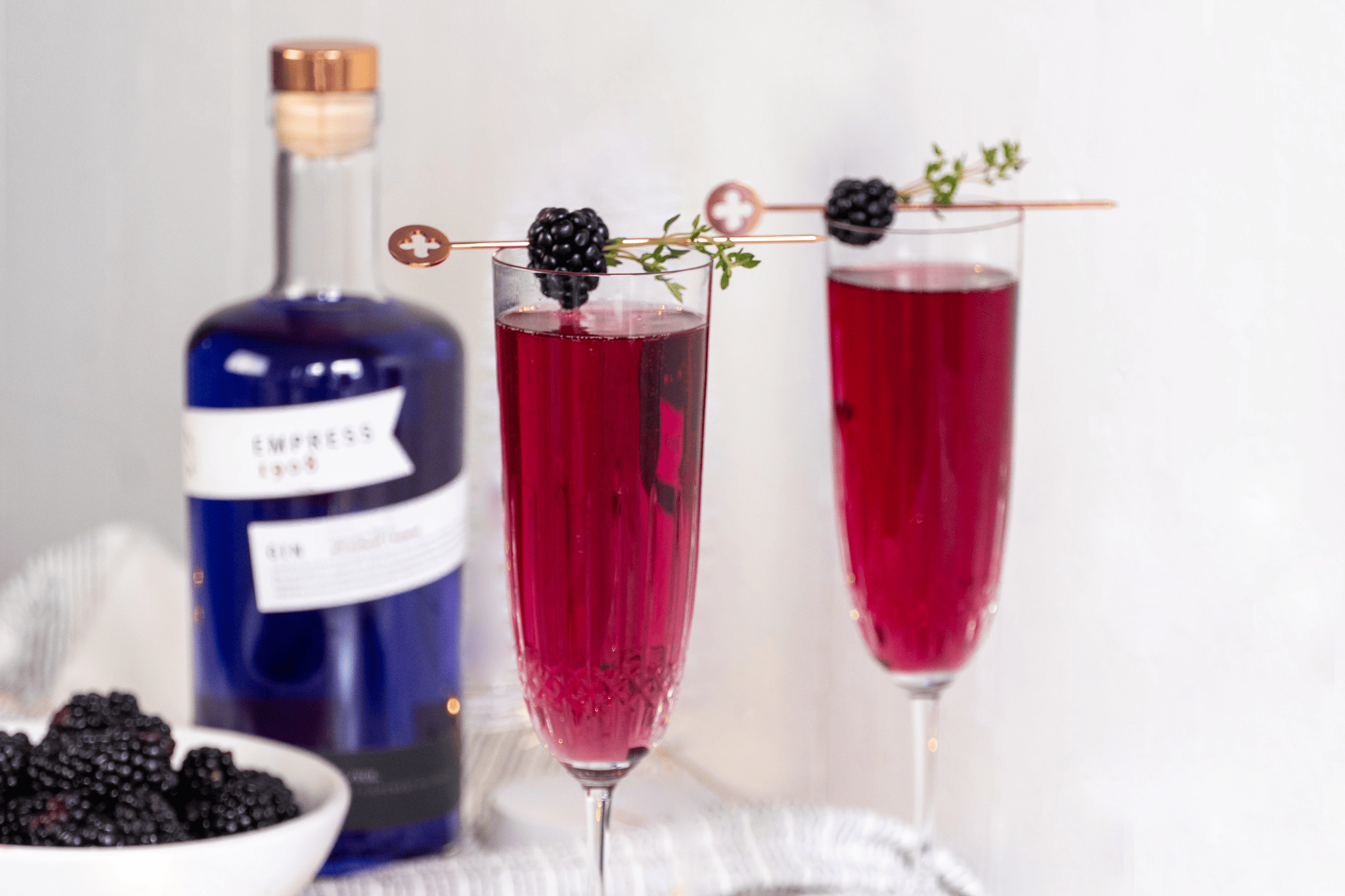 Description: A twist on the elegant Kir Royale, this sparkling cocktail is perfect for sipping in celebration! With just three ingredients, it's simply spectacular. Garnish with the berry of your choice and have yourself a toast!
Ingredients:
1 oz Empress 1908 Gin 

1 oz Berry Liqueur or Juice

Sparkling Wine

Garnishes: Blackberry & Thyme Sprig
Method: Build in a chilled champagne flute. Garnish and enjoy.
GRAVEYARD SMASH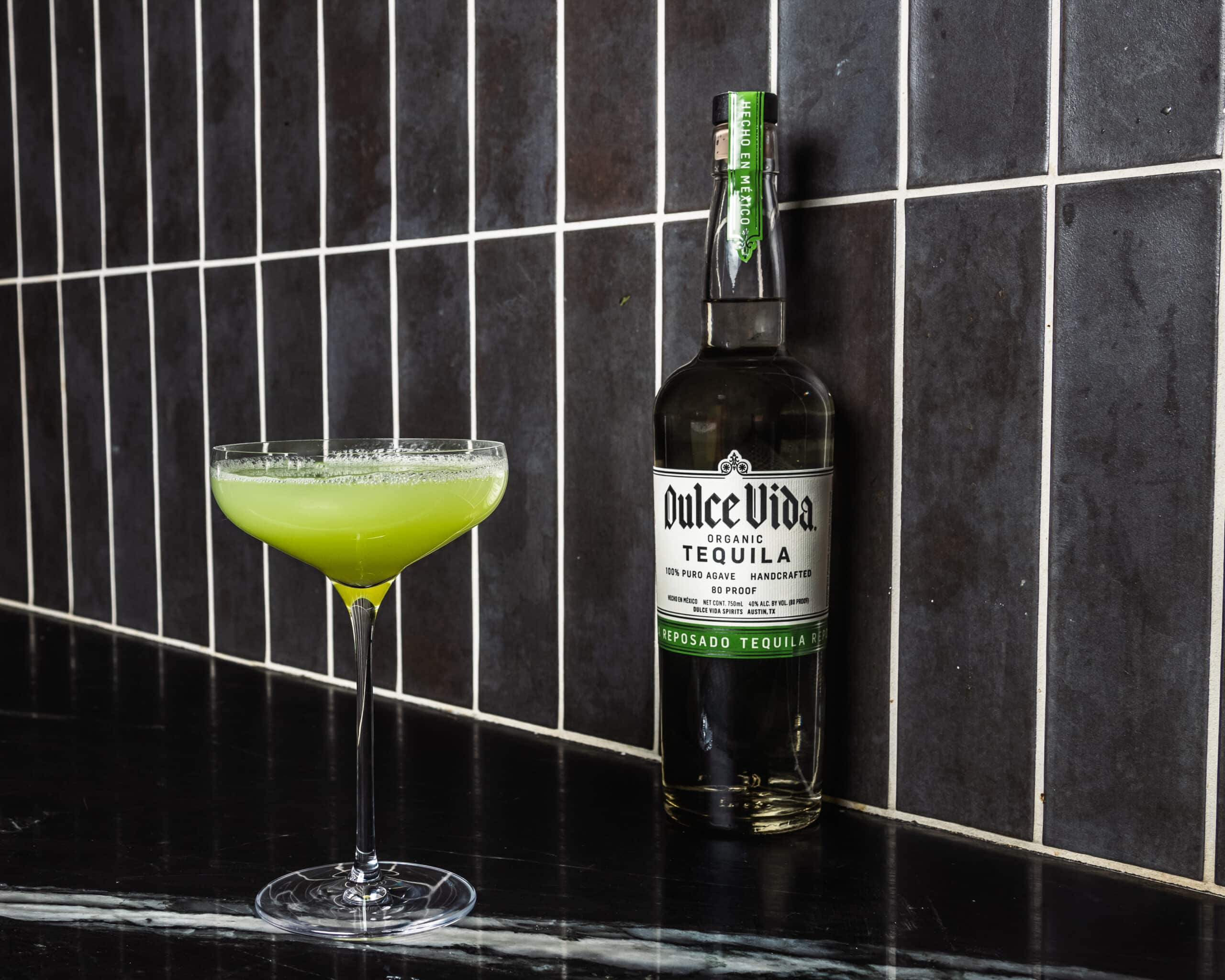 1 oz Dulce Vida Reposado Tequila
1 oz Fresh Squeezed Lime Juice
1 oz Chareau Aloe Liqueur
1 oz Green Chartreuse
.25 oz Pineapple Juice

Garnishes: Dehydrated Pineapple Slice

Directions: Add all ingredients to a shaker tin set, fill with ice, shake hard for 8 seconds. Double strain using a hawthorne and fine strainer into a coupe glass. Garnish and enjoy.

Smoked Spectra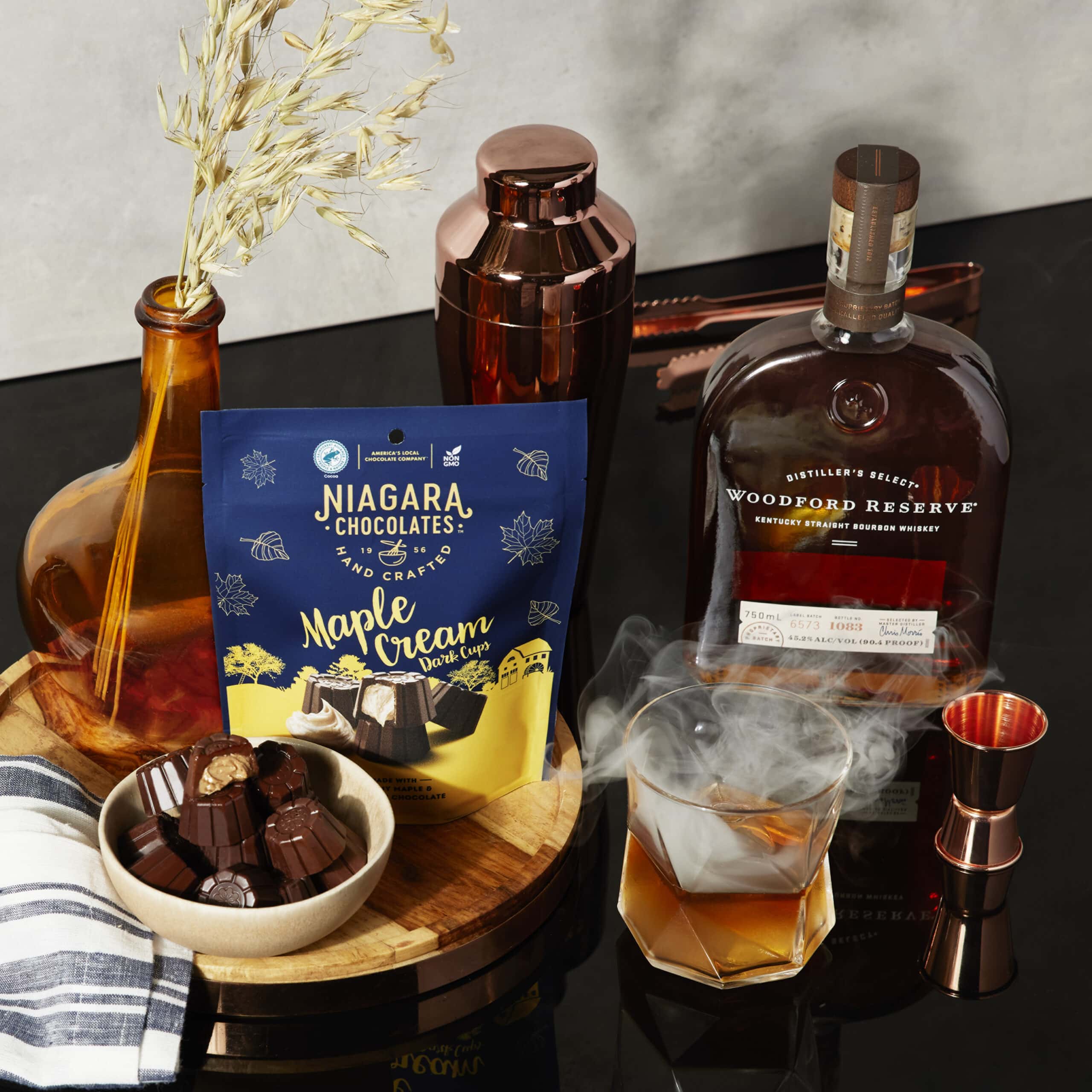 2 oz. Woodford Reserve Kentucky Straight Bourbon
2 oz. Crème de Cacao
2 dashes Aromatic Bitters
3 drops Woodford Reserve Chocolate Bitters
Directions: Stir & garnish with Niagara Chocolates Dark Maple Cup or Roasted Caramel Peanut Clusters
Fangs Out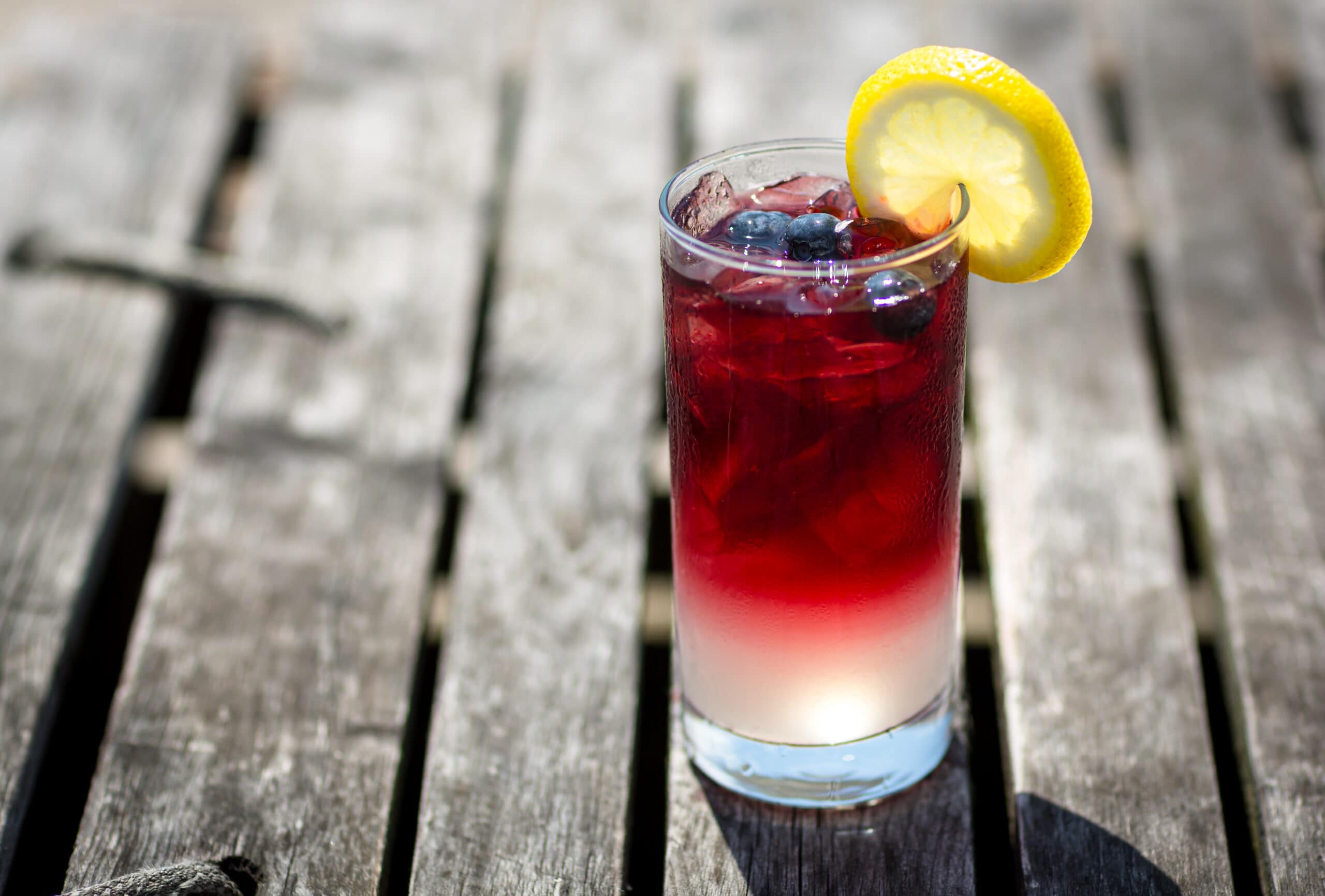 6oz Fishers Island Lemonade (half can)
1.5oz Blueberry-infused Vodka
Directions: Pour FIL over ice and top with blueberry vodka. Garnish with lemon.
Sunshine Scream
1 part Sunshine Punch
1 part Sparkling Water
Combine Sunshine Punch and your favorite sparkling water in an ice-filled Collins glass.
Garnish with mint and an orange twist.
Avaline Red Bloody Spritz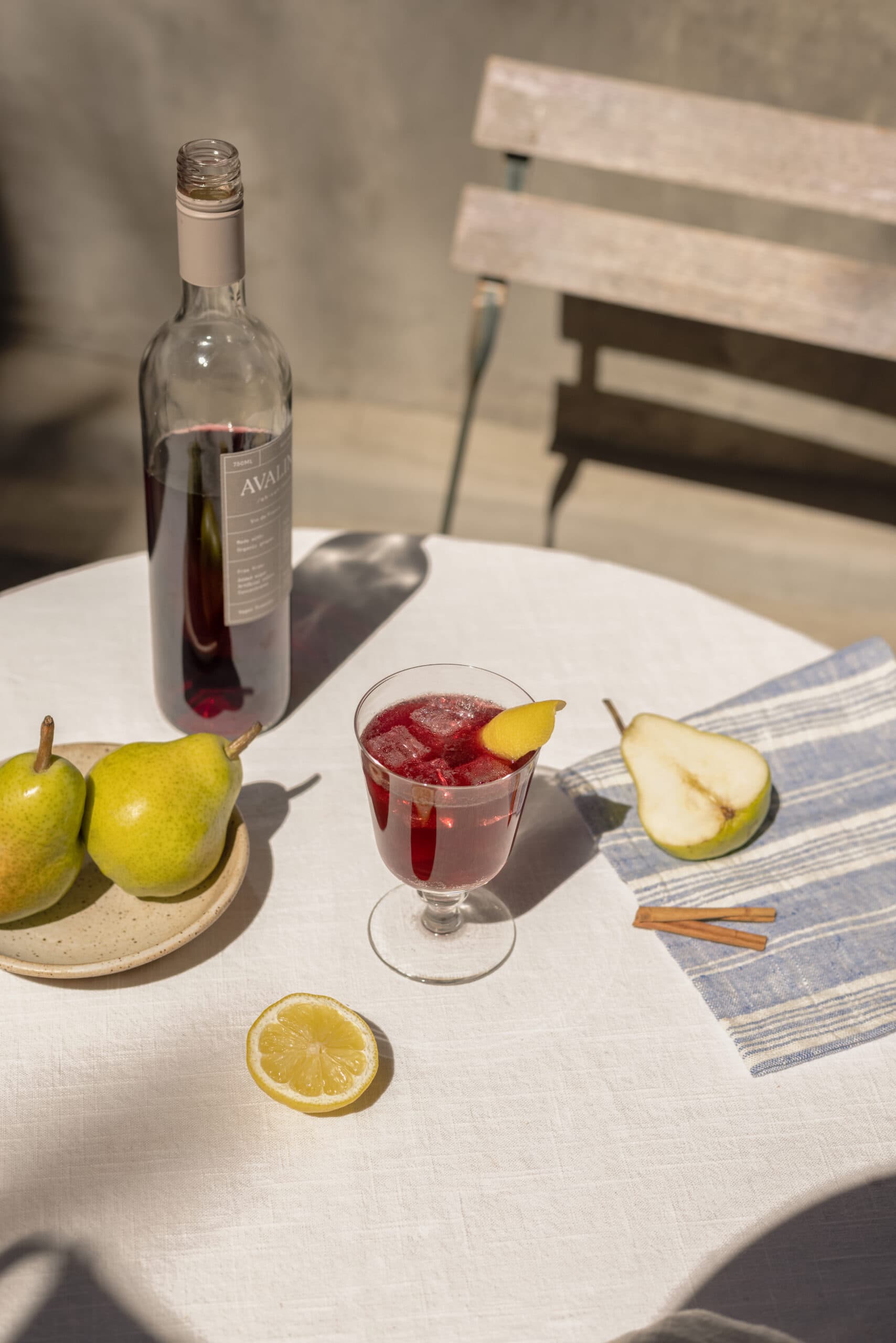 3 oz Avaline Red
¼ pear, muddled
1 pinch of cinnamon
A twist of lemon
Sparkling water
Directions: In a glass, muddle ¼ of a pear with a pinch of cinnamon. Add 3 oz of Avaline Red (or however much you're in the mood for!). Strain into your favorite wine glass and add a few ice cubes. Top with sparkling water, and garnish with a refreshing twist of lemon.
Enjoy with the late afternoon sun and a gentle autumn breeze.
The Crimson Cauldron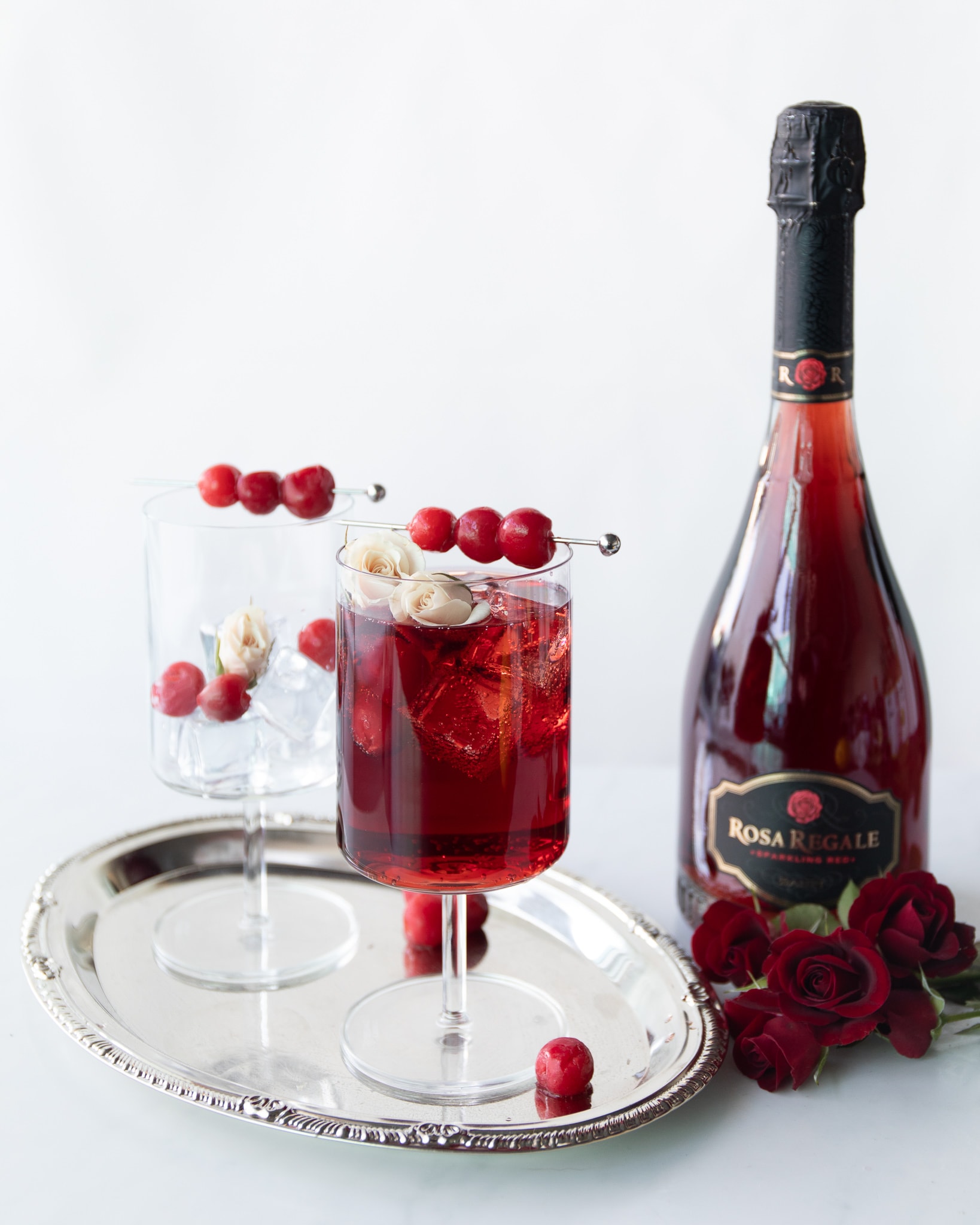 Chilled Rosa Regale Sparkling Red
Cherry vodka.
Directions: Mix equal part chilled Rosa Regale and cherry vodka. Pour over ice and garnish with fresh cherries.