CEDAR HILL—Dr. Cedric D. Stricklin, Pastor of the Graceland Community Baptist Church, 310 S. Clark Road in Cedar Hill, announced the re-opening of their food pantry. The Goodness and Grace Food Pantry will re-open Monday, May 8. The food pantry and its outreach ministry has been closed following the tragic fire that destroyed the church building in May of 2013.
The congregation met at the South Clark Road location for 13 years prior to the fire, and had been in Cedar Hill 20 years. Graceland Community Baptist Church was the first black church established in Cedar Hill.
After re-building at the South Clark location, the congregation was able to start holding their church services at the new building in May of 2015. Now they are able to re-open the food pantry as a service to the surrounding community.
Food Pantry Re-opens Monday
The Goodness and Grace Food Pantry will serve the community as well as residents in need of their services from the following zip codes: 75104, 75105, 75115, 75134, 75137, 75146, 75232, 75236, 75237, and 75249. Picture identification is required.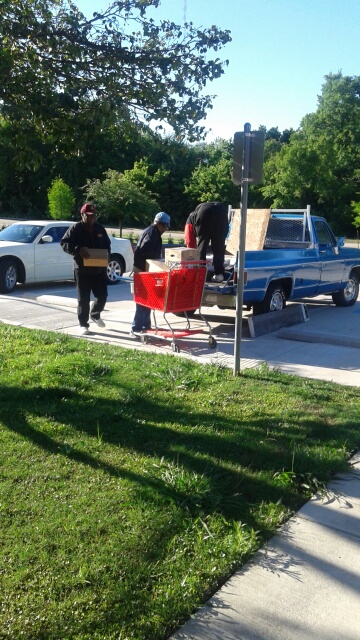 Volunteer staff member Robert Calloway said, "The food pantry is staffed by volunteers, under the direction of Jack Moore. We have about 25 volunteers who have signed up to work at the food pantry. We will be open every Monday from 6-8 p.m. to serve the community by offering them healthy food. In the past, anywhere from 10 to 20 families have used the services of the food pantry."
Church secretary Jean Brown said, "We are not just providing good food. We'll do everything we possibly can to make them feel comfortable. We are there to help however we can. We will always greet them with friendly faces and nutritious food."
The Goodness and Grace Food Pantry obtains the food from the North Texas Food Bank, which Calloway said has been "a real blessing to the community."
The Goodness and Grace Food Pantry also strives to be a blessing to the community. For more information about the Food Pantry, please call the Graceland Community Baptist Church at 972-293-3700.