Golden Chick is spreading its wings in the Dallas-Fort Worth Metroplex with the opening of its first restaurant in the southwest Dallas suburb of Cedar Hill. Located at 528 E Belt Line Road, the space is an ideal venue – down the street from Cedar Hill's Independent School District (ISD), in between bustling retail spaces as well as nearby large residential areas. The community is home to growing families and businesses alike, making the new restaurant an easily accessible place for an after-school treat or a quick-and-easy weeknight dinner for busy commuters.
The restaurant is owned and operated by seasoned franchisee, Joseph Omobogie, who currently has 13 other Golden Chick locations under his supervision across the state of Texas, with more slated to open in the coming years. Omobogie, who calls Allen home, has been with the Golden Chick brand as a franchisee for almost two decades.
"We are so proud of Joseph as he begins this adventure with his 14th Golden Chick restaurant, and we are truly looking forward to serving the community of Cedar Hill as its first location," said Mark Parmerlee, CEO of Golden Chick. "There is certainly something special about seeing one of our most veteran franchisees continuing to build his own personal brand while still being an incredible example of success in the restaurant industry. It has been a true pleasure for me to see him grow through the years. He is proof that good things happen to good people."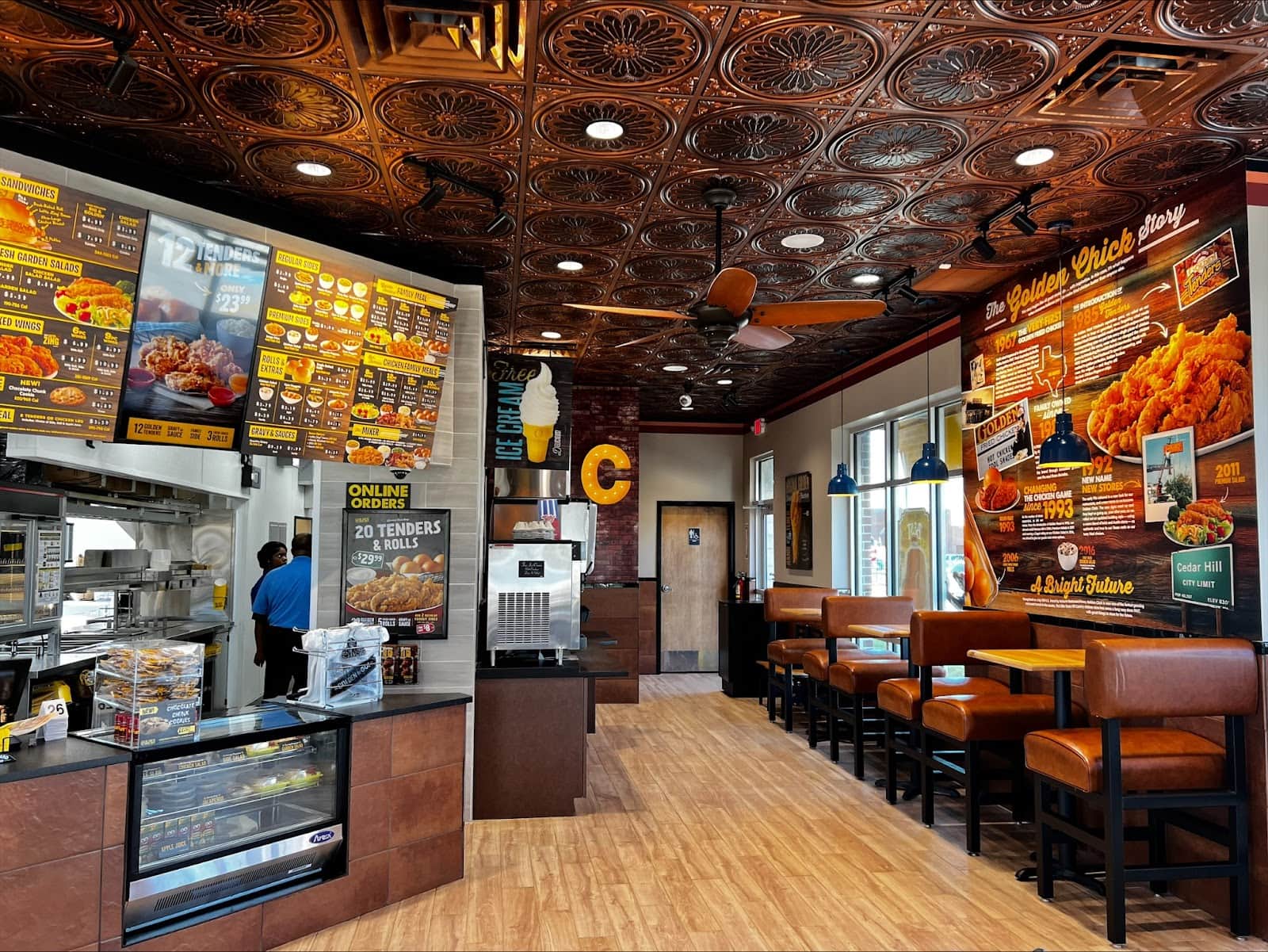 The new Cedar Hill restaurant will be the tenth to open in 2023 as part of the chicken concept's strategic growth plan throughout the rest of the year and beyond. With plans to reach a 10% overall increase in its store count before 2024, Golden Chick is continuing to prepare for even more aggressive expansion to build on its 216 locations. "We're continuing to build our influence in the DFW area and are looking to make a lasting impact in the communities within these markets," added Parmerlee.
Guests are welcome to stop by the new Golden Chick location starting today to enjoy some award-winning menu items like its fried chicken and savory Southern-style sides including battered french fries and fried okra. Guests can also try a variety of dipping sauces with a range of unique chicken offerings like the iconic crispy Golden Tenders® or the Big & Golden Chicken Sandwich®. Pair any of these menu staples with a 30-ounce beverage, a delectable side dish and a freshly baked yeast roll for an unbeatable and special dining experience.