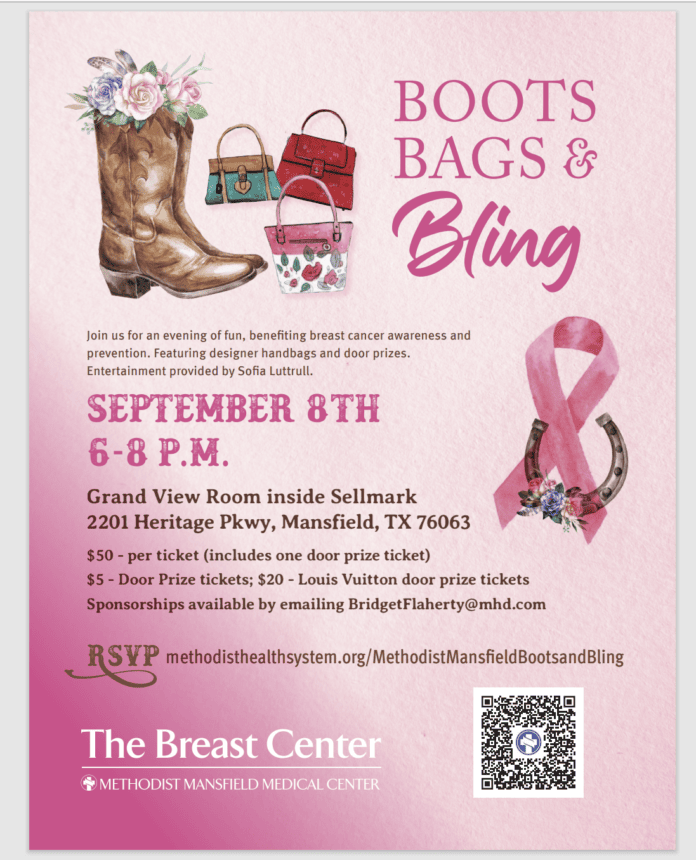 Methodist Mansfield Medical's Breast Center invites you to join them on Sept. 8 from 6-8 p.m. for an unforgettable evening of fun, benefiting breast cancer awareness and prevention!
Conducted at the Grand View Room inside Sellmark, 2201 Heritage Pkwy, Mansfield, TX 76063, this event promises excitement and glamour:
Enjoy a live performance by the talented singer Sofia Luttrull as we draw door prizes to win designer handbags and a chance to win fabulous baskets!
Door prizes galore, including a special Louis Vuitton door prize ticket!
Tickets:
$50 per ticket (includes one door prize ticket)
$5 for additional door prize tickets
$20 for the exclusive Louis Vuitton door prize ticket
Don't miss out on this women's event that combines designer handbags, music, and breast cancer awareness for a cause close to our hearts. 💖