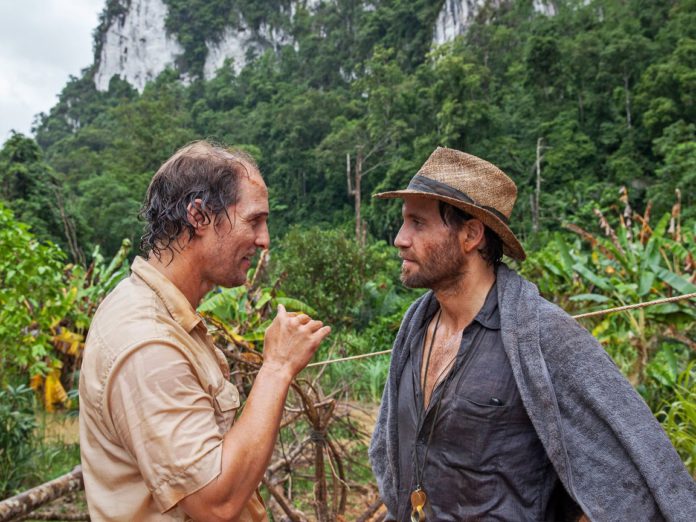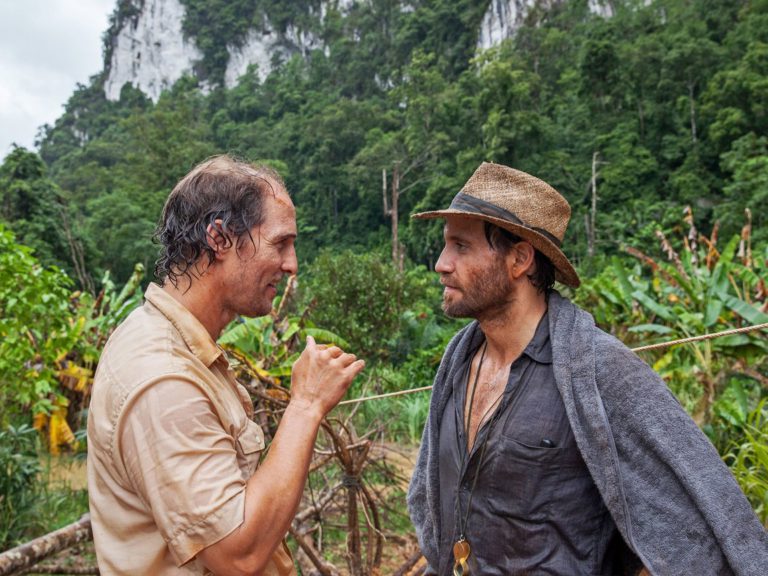 McConaughey Stars in Gold
You may not recognize Academy Award winner Matthew McConaughey in "Gold," the new Black Bear Pictures drama opening Friday in the Dallas area. After famously losing weight to play an AIDS activist in "Dallas Buyers Club," McConaughey gained 30 pounds to play hustler/prospector Kenny Wells in "Gold." He also sports a thinning hairline (thanks to a skull cap) and some weird dental prosthetic that makes his teeth look, well, weird.
About halfway through the film, a Wall Street executive compares Wells to a "drunken raccoon" who accidentally stumbles on a gold nugget. As a prospector, Wells is unsophisticated and quite intense. He refuses to let anything (even a deadly bout of malaria in Indonesian jungles) stop him from searching for gold. He always has a drink in his hand, too.
"Gold" is actually two movies. The film changes course dramatically after Wells nearly loses the Nevada mining company passed down from his father. When the 1980's depression hits, there are no more investors ready to look for gold, copper, silver or any other materials. So Wells pawns his girlfriend's watch to partner with wildcat adventurer Micke Acosta (Edgar Ramirez) and search for gold in Indonesia. When this unlikely duo strikes gold, their problems are only beginning. Wall Street sharks and global players are eager to take over their company.
While the film bogs down in places, viewers are wise to wait for the final scene, which makes up for a lot of others. "Gold" has a great ensemble cast, led by Ramirez as Wells' partner and Bryce Dallas Howard as his devoted girlfriend, Kay. Also featured are Corey Stoll, Toby Kebbell, Bruce Greenwood, Craig T. Nelson, and Stacy Keach.
"Gold" is rated R for language and some sexuality and nudity (including Wells jumping out of a hot tub in his birthday suit). The Black Bear Pictures/HWY61 Production is directed by Academy Award winner Stephen Gaghan. The film runs 120 minutes and is now showing in local theaters.