GRAND PRAIRIE — Mayor Ron Jensen, along with Get Fit Grand Prairie representatives, gave local schools $1,000 last week. As part of the Get Fit Grand Prairie initiative, schools are using the funds to purchase fitness gear for students.
The prize came after the schools took part in the 5th annual Mayor's "No Frills" 5K in April.
"We reached out to all of the schools in Grand Prairie and provided them with materials and information to distribute to their students," Elizabeth Tolentino said. "The schools with the highest turnout rate of students, staff and family members at our event were presented with the prizes of $500, $300 and $200."
According to Tolentino, Public Relations Specialist for the City of Grand Prairie, six schools participated in the event. Winners were Florence Hill Elementary receiving $500, Stephen F. Austin Elementary receiving $300 and Harmony Science Academy receiving $200.
"The money is intended to fund fitness gear and equipment for the school's gyms or for fitness activities such as running clubs or sports teams," Tolentino said. "It is up to the school to determine what equipment they will purchase. However we do know that Florence Hill Elementary has purchased items for their running club that includes sprinting parachutes to increase runners' speed, field flags to create running routes, cones for speed training and a Bluetooth speaker to play music during practice. We hope that this equipment will help them prepare for our 5K next year."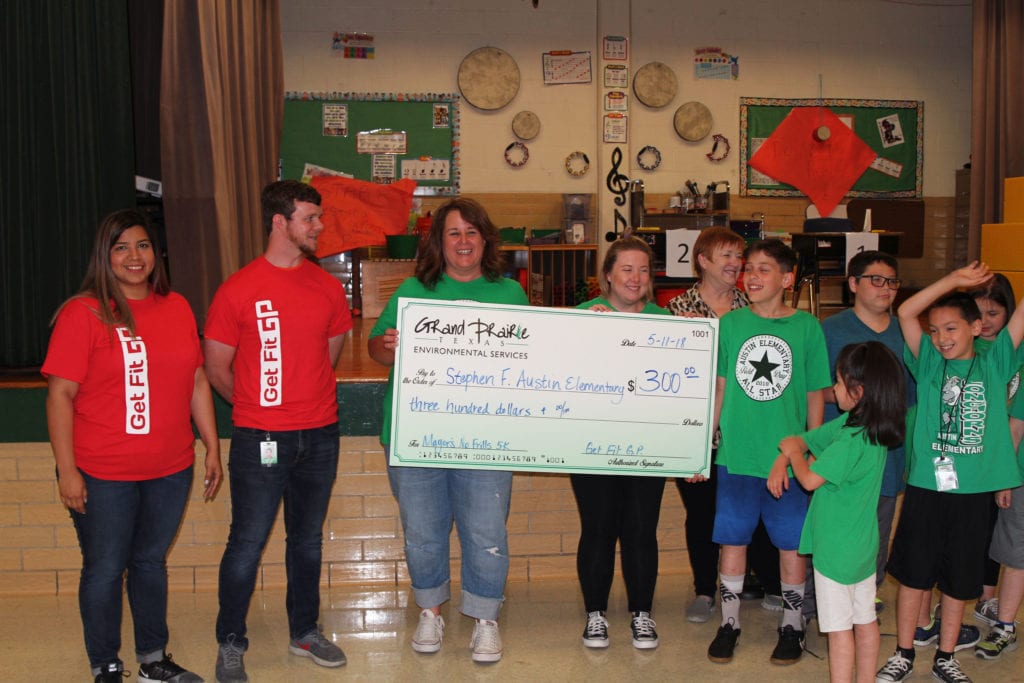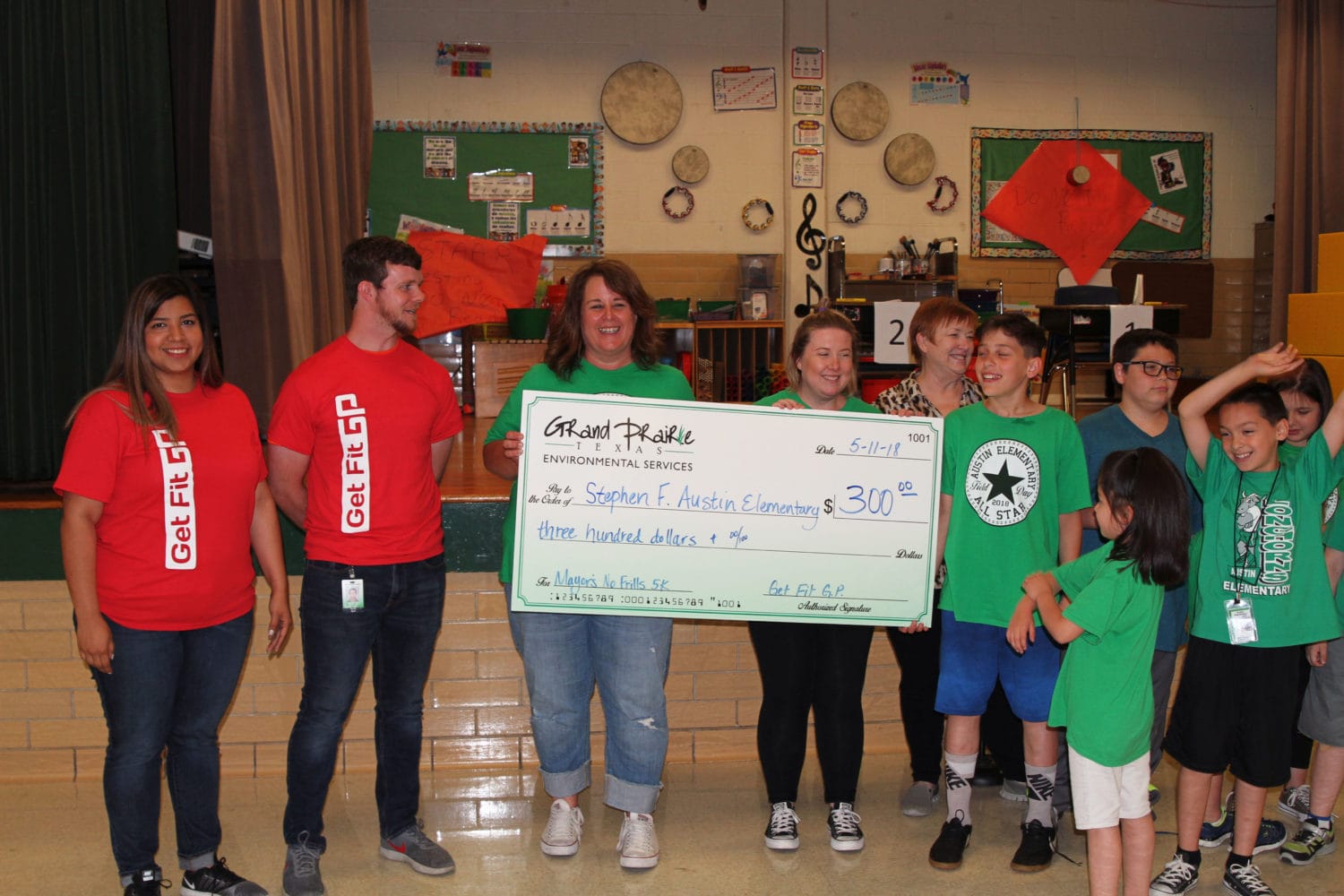 Encouraging Healthy Lifestyles Early
Schools within the city limits were encouraged to participate in the annual event and those with the most participants were selected as winners.
The overall goal of the event was to promote fitness in the community. As well as encourage participants to partake in the city's health fair that was taking place at the finish line.
"Establishing good eating patterns and a healthy lifestyle starts when we are kids," said Mayor Ron Jensen. "If you never establish bad health patterns, you never have to break bad habits. We are so excited for the kids to participate in our Get Fit initiative. In which we hope will help establish a lifetime of healthy choices."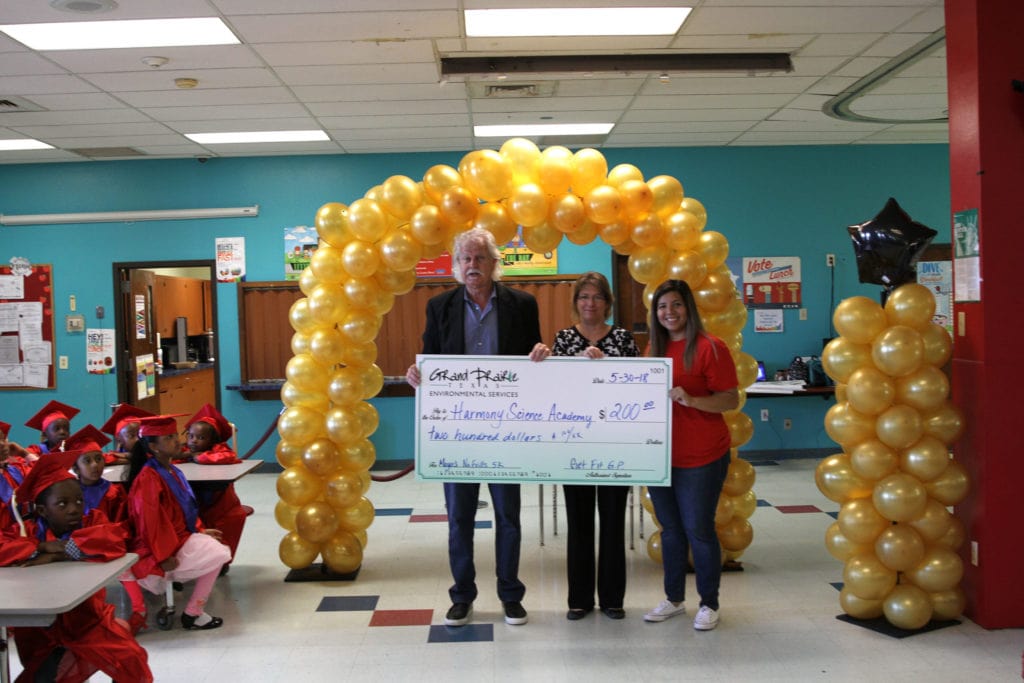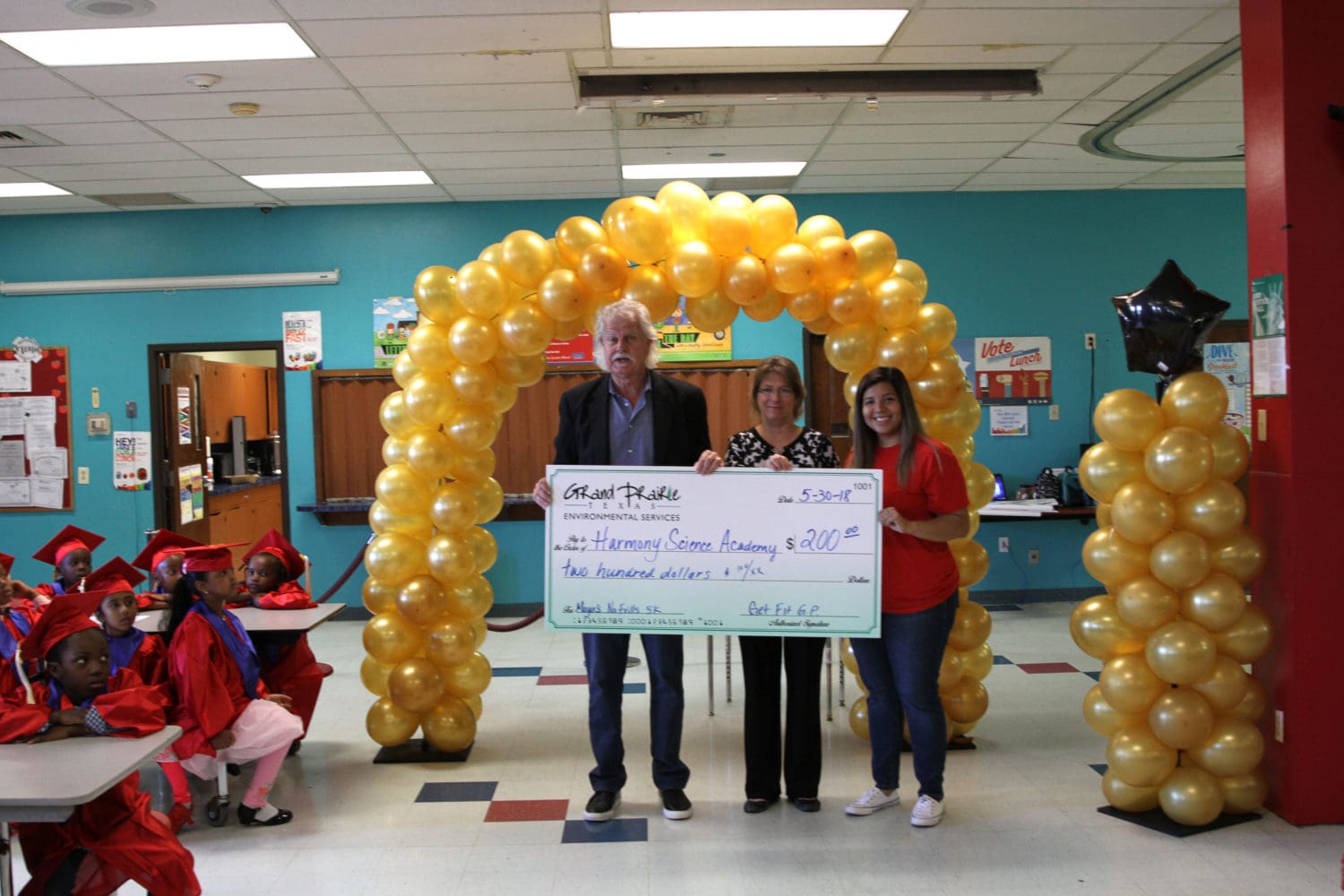 Get Fit Grand Prairie Community Partners
Grand Prairie also announced in conjunction with its Get Fit Grand Prairie program that YMCA was the program's 2017 Partner of the Year. The partner was selected for its outstanding participation in providing health and nutrition information, and programming to the citizens of Grand Prairie.
Kroger was also honored for its support of Cyclin' with the Mayor monthly ride series and for their contributions at health fairs.
Get Fit Grand Prairie is a citywide wellness initiative connecting residents to local resources for improving health through physical fitness and healthy food options.