Five Decades Later, Howard Has Healthy Kidneys
Tammy Chesley Howard is surrounded by healthy athletes daily as athletics secretary in the Red Oak ISD. After a kidney transplant at age 58, she lives her own healthy life.
Tammy was born with a congenital disability. She didn't have the flaps at the base of her kidneys to flush out old urine – and babies can't talk, so she said doctors chalked her illness to ear infections at first.
"They discovered my issues at age two after realizing I was sick way too much. And, after tests and discussion among doctors, they did an experimental surgery to reroute my tubes so that my urine could be expelled," she said.
However, she had permanent kidney damage from all the infections doctors did not know about. She continued to have infections her entire life, and one day six years ago, her gynecologist gave her additional bad news.
"My kidney function was low when he ran my yearly blood work, and he told me to see a urologist. I did, and he referred me to a nephrologist," she recalled. "I began seeing my nephrologist, and over the next five years, I slowly declined to the point where they did a biopsy and determined that I would never get better and would only get worse."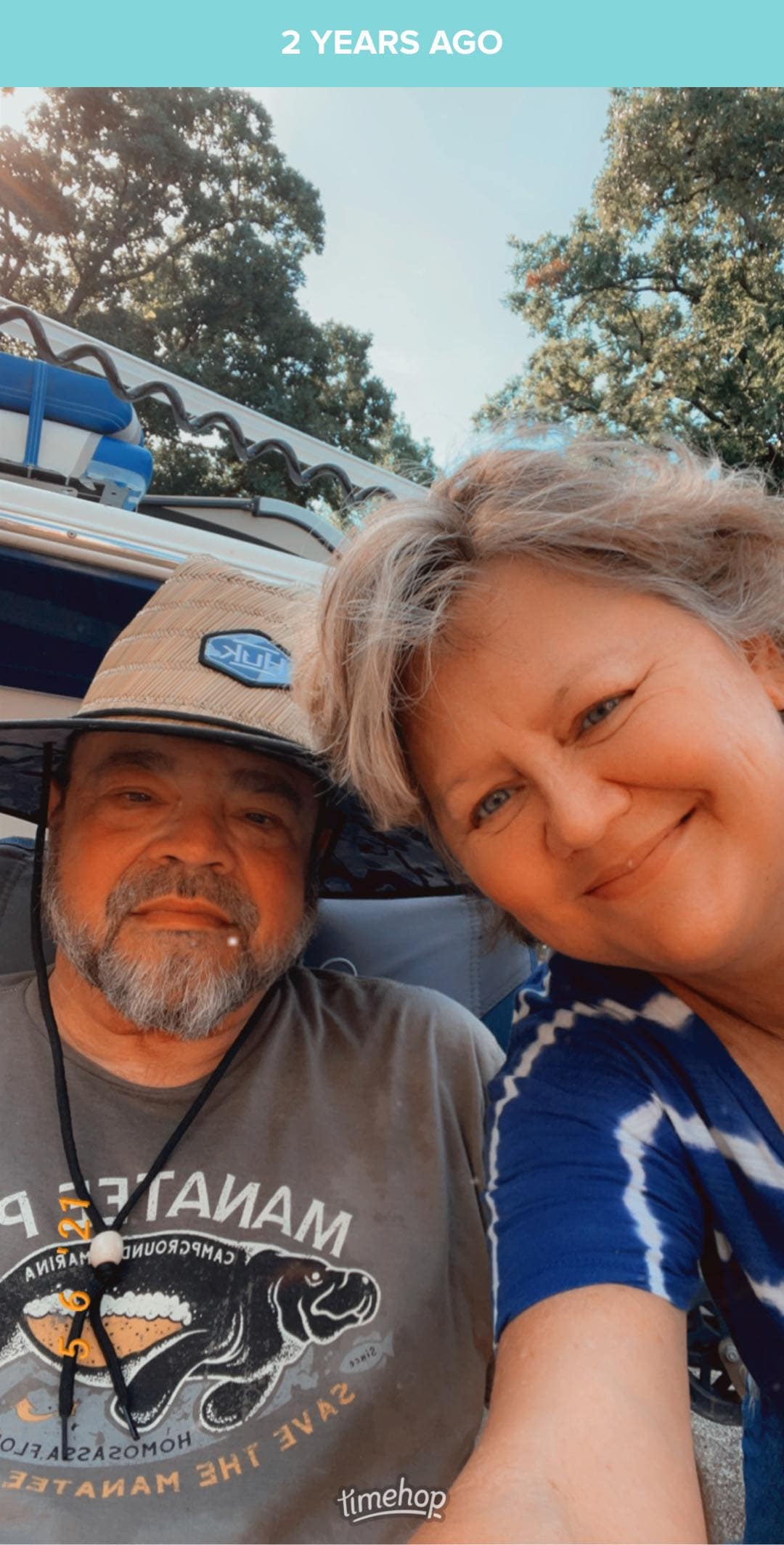 Waiting For A Kidney Transplant
She learned the only possibility of survival was with a kidney transplant. Even after being tested and told her body could handle a transplant, she was told she would likely be on the donor list for up to eight years unless she could find a living donor.
Her function down to as low as 12 and 10 is when people are put on dialysis.
She was approved for placement on a transplant waiting list in December of 2021. However, she was told that her blood type, the average wait was six to seven years.
"My sister tried her hardest to donate, but she wasn't approved due to her own numbers not being high enough. My husband was disqualified due to diabetes. My son wanted to try, but I held off on that because he's only 31, and I didn't want him to need it later and not have it," Tammy said. "I decided to go on the list and wait."
A Tragedy Saves Tammy's Life
Then, someone else's tragedy turned into a life-saving situation for Tammy. This past Labor Day weekend, a coworker and friend of her sister had a brother who died unexpectedly in Plainview. He was a 51-year-old organ donor.
"No wife, so his family was making all decisions. The hospital asked them if they knew anyone needing organs," Tammy said. "The sister's high school-aged daughter said, 'Mom, Coach West's sister needs a kidney."
While Tammy's sister couldn't donate her kidney, she set to work to help in other ways. She started a GoFundMe account to help with all the bills that came with the treatment – along with her husband has had back surgery and a torn labrum within one year of each other.
She also coordinated the PE classes at her elementary school near Weatherford to do a jump-rope-a-thon to raise money.
"I went that day and spent the day there. So humbling to me to hear these kids say, 'I hope you get your kidney, we are praying for you,'" Tammy said.
Tammy was told the match might not work during the two days of testing. Carrying on with life as well as possible, she and her family loaded up their camper and headed to a Labor Day weekend camping trip. They got to Mansfield, and the hospital called to say it was a perfect match.
So they turned around, and she prepared to be at the hospital the following day at 6.
"I was stunned! Never expected it at all. They care flighted one kidney to Houston and drove my kidney to Dallas," she said.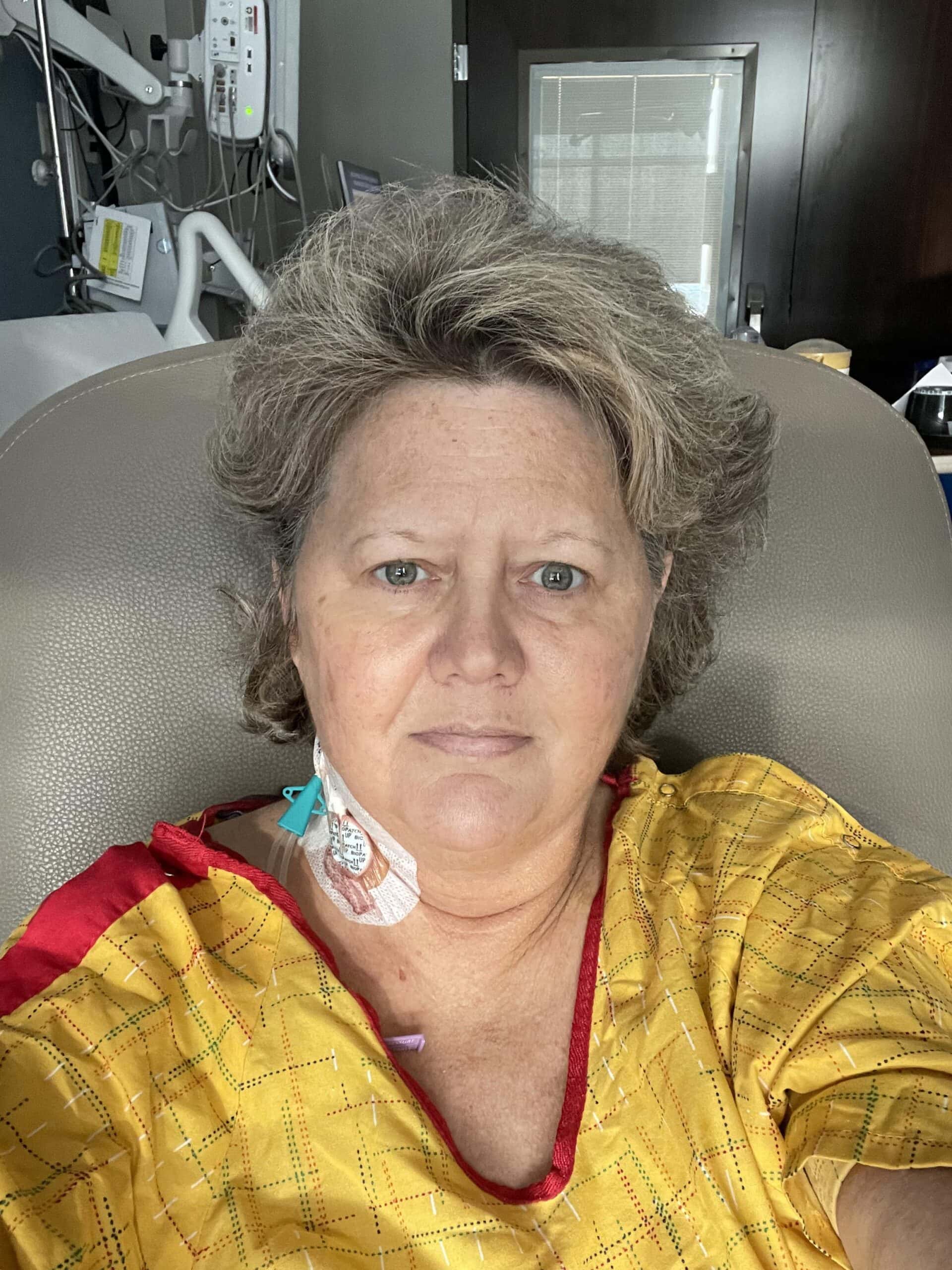 A Stranger With A Family Connection
On Sept. 3, 2022, she received her new kidney. Her donor was from Plainview; though she never met him, there was a family connection. Her son-in-law is a Dallas firefighter who went to college at West Texas A&M. He made a lifetime friend who lives in Plainview still," Tammy said.
"That friend performed CPR on my donor the night he passed," Tammy said. "My donor had a heart attack while at a local establishment. He fell off a high chair and hit his head in the wrong spot, killing him.
"My new kidney basically started working right away. I got shingles four months after the transplant, which set me back, but overall I'm doing very well now, and my doctor is very pleased.
"How amazing that my sister, who wanted to donate to me, was instrumental in my getting this kidney. Only nine months on the waiting list? It kept me from dialysis, which is hard on the body. Then my son-in-law knows the paramedic who treated my donor? I can only say that God had had me from the beginning."
From Existing To Living
Of course, Tammy continues to take things day by day. But now she has more energy, is no longer tired all the time, and, best of all, can spend time with her nine grandchildren.
"This disease makes you feel so bad that you don't realize how bad until you feel better. I've resumed living and not existing," she said. "I'm grateful to my friends and family who have been there for me, and most especially to my donor's family for choosing to donate to me to give me a second chance at life.
"Most importantly, I am thankful to my husband for taking care of me and understanding during the hardest times and not letting me wallow in self-pity. I wondered why me – but after thinking about it – why not me? So many have it so much worse – I don't intend to waste this opportunity."
Tammy got a tattoo to honor her donor. It has his initials and the transplant date, which is also his date of death.
"He chose to be an organ donor, and I won't ever forget him. I want to encourage others to donate," she said.