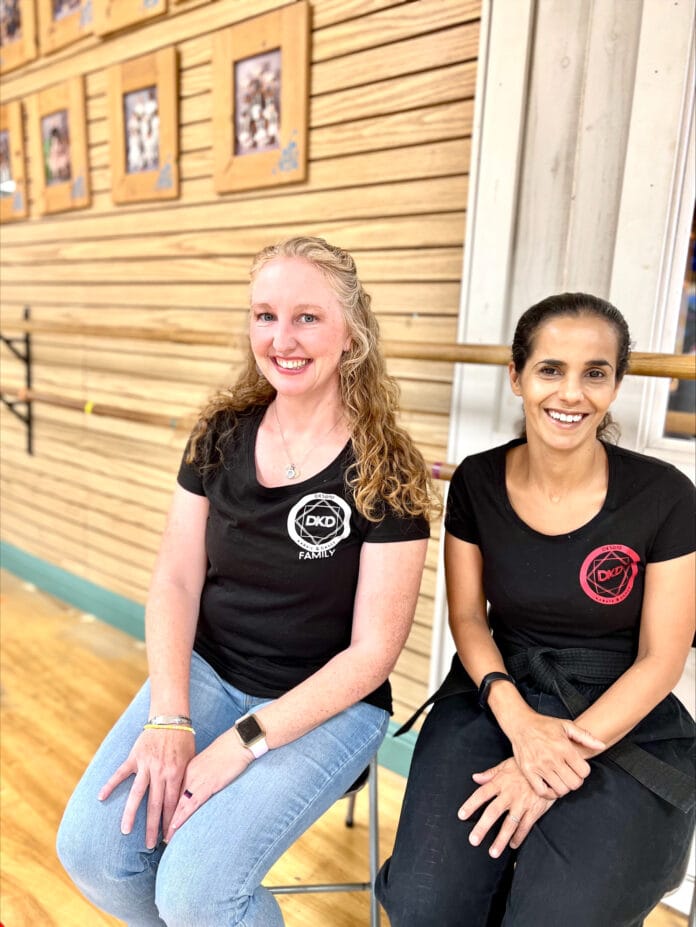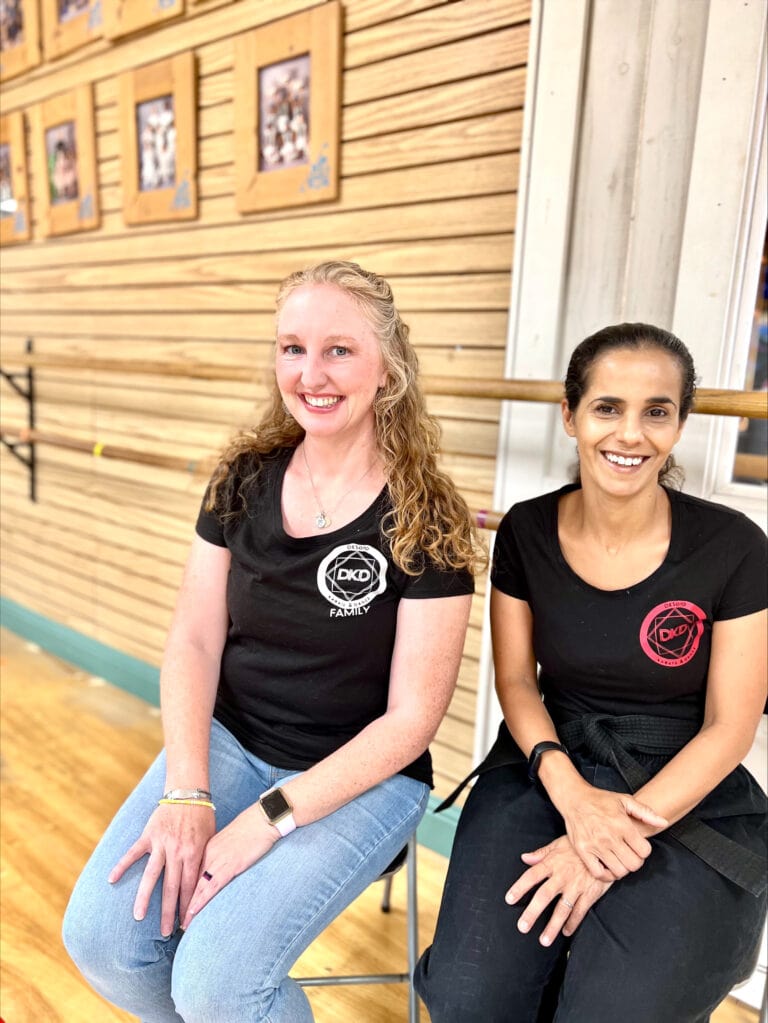 Continuing A Legacy In DeSoto Through DeSoto Karate and Dance Studio
Each has their own special story as to how they came to where they are, now they want to help youngsters develop their own story through karate and dance.
Faten Natal moved to America from Yemen in 1996 after being given away in an arranged marriage to a man who had already gained American citizenship. Being in a new country and knowing virtually no one, she turned to karate for comfort and confidence.
Now, as of recently, she is the owner of DeSoto Karate and Dance Studio. Her good friend, Amy Basinger, joined her as the new dance director.
"Martial Arts played a huge part in my life as a citizen and who I would become, so after I remarried and moved to Texas, I wanted to find a place to continue my growth and to pass that knowledge on to as many students as I could," Natal said.
"I believe the confidence to be gained from what we teach at our school helps the young people in our community. Our school has been a part of the local town for decades. We have former students that now bring their children to our class."
Ironically, the year Natal moved to America is the same year Judy and Keith Pelusi started the studio. They are still involved in helping teach advanced classes.
Dancing Is An Important Part Of Life
Basinger grew up in DeSoto with dancing being a big part of her life. She performed with a private teacher who later opened a studio named Teri's Dance Troupes.
"We performed around the Dallas area at places like Red Bird Mall, Six Flags, the West End, etc. I began dancing again as an adult with Judy Pelusi at DeSoto Karate and Dance, needing some 'me' time as a busy mom with four kids," Basinger said.
"My gifting is working with young children, and even on the 'bad' days, I usually leave teaching with goosebumps from the gift that I can work with them. It is truly my calling, and I take what I do seriously, especially knowing that their parents are entrusting their most valuable asset into my care.
"My grandmother, Gigi, also lives very close to the studio and danced at the Senior Center with the Line Dancing ladies well into her nineties. It's in my blood."
Natal said she doesn't see herself as an "immigrant business owner," but as an American taking advantage of the freedom we have to make our own future and legacy.
"Where I come from in Yemen, this would be nearly impossible for me, especially as a woman. The difficult part was having to start from nothing with no education and through a strong language barrier," she said.
Basinger said she also overcame some challenges to get where she is today.
"I was a severe troublemaker going through West Junior High School and at DeSoto High school. I moved away from DeSoto, and then a series of choices as a teen/young adult led me to be a young single mother, and not able to support myself," she recalled. "I was working a low-wage retail job where I met my now husband. We were set up as a joke by some coworkers, but ended up happily married after a short while, eventually buying a home one mile from the home I grew up in.
"My husband has a strong community of faith and family, and they have loved me and my daughter in a way I had never experienced before. I found the confidence I needed to be successful in the plans for my life and confident in God's plan for my life."
Involved in DeSoto
Both Natal and Basinger believe in being involved in their community. For example, Basinger has been heavily involved at Faith Bible Church in DeSoto for several years and now leads a program for babies and preschoolers on that campus called "Mainly Music" for ages 5 and under. She is also involved with Family Music Theatre and teaches dance to adults with intellectual and developmental delays.
Basinger teaches dance to ages 2 through adult. Natal teaches karate to ages 3 to adult. Together, they've launched a new program called "Happy Hour," which is dance and karate classes for children with intellectual and developmental differences and their caregivers.
"Faten and I are both parents to a special needs child so we felt like this was something we could offer to the community to help other families," Basinger said.
Both are also mothers of five children in all, meaning they are constantly busy, whether at work or home – and they wouldn't have it any other way.
Before it was a dance studio, the Pelusi owned the location as Bike World, where classes were happening in the back of the store front, up until they closed the shop and turned it into a full karate/dance studio. Now, the building is undergoing another remodeling process, Basinger said.
"We are currently remodeling the entire building, adding a beautiful lobby for parents, rebranding our studio, and we are also adding a performance space, which is super exciting," she said.
"I have been blessed to with the opportunity to continue what Mr. and Mrs. Pelusi have begun with DeSoto Karate and Dance," Natal said. "They entrusted me and my husband with this school and the legacy it carries.
"My hope is to add to this heritage and be a positive part of the local and surrounding community and to offer a safe place for our students to grow."