Frank Frazier – The Visionary, The Advocate, The Artist opened at African American Museum of Art, Dallas. The exhibition charts the 60-year career of one of America's most influential modern artists, and follows his epic career as he changes artistic styles and explores mixed media. Featuring over 30 paintings and drawings from the Dallas-based artist's public and private collections, the exhibition is free and open to the public. It runs through June 27 at the African American Museum in historic Fair Park.
An opening reception will be held April 12, from 6-8 p.m. Special guests include Carlton Douglas Ridenhour (aka "Chuck D"), author Halima Taha, and American radio personality Tom Joyner.
Frazier's works encompass the personal and the political, the abstract and the figurative, and the joy as well as the tragic in his images. His work is influenced by domestic and world affairs, from war and tragedy to humanities, activism and political movements. As a Vietnam and Purple Heart veteran, many of his works detail his own experiences while serving.
The Frank Frazier exhibition invites visitors to explore narratives of the African Diaspora while engaging in works that connect ancestral history with the contemporary world. Frazier's ability to capture Black life, struggles and joy enables viewers to connect in the artist's exploration through the art of storytelling. A sculptor, painter and collagist, Frazier uses a variety of mediums to create affordable art, which has been featured in books, television series and films such as "Waiting to Exhale," "Coming to America," "Frank's Place" and "Bustin' Loose."
Frank Frazier
"I'm concerned about the future of the Black artist, the lasting effect of our work on our own children," said Frazier. "It's important that we, as artists, make some statements to affect change."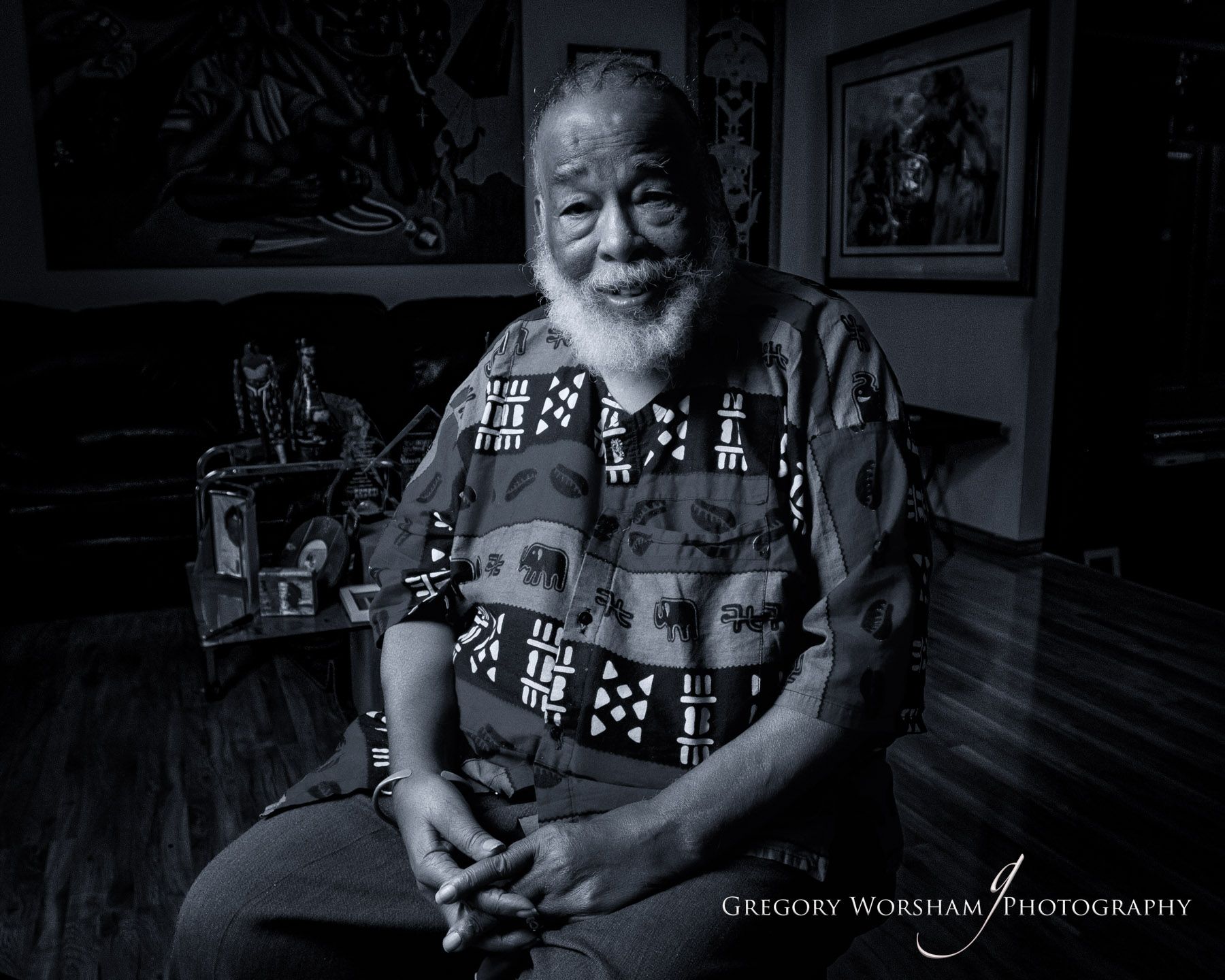 "Frank Frazier – The Visionary, The Advocate, The Artist" is organized by Emmanuel Gillespie, senior curator and owner of Pencil on Paper Gallery. Assistants to the curator are Fatima Marsch, Tom Joyn and Dr. W. Marvin Dulaney.
"Throughout his life, Frank Frazier used his complex art to advocate for important issues facing African Americans," said Dr. W. Marvin Dulaney, deputy director and COO of the African American Museum. "We are honored to exhibit his extraordinary collection this spring and hope our visitors will be inspired to learn more about his contributions and how they helped shape our history."
The African American Museum, Dallas
The museum is open Tuesdays through Fridays from 11 a.m.-5 p.m. and Saturdays from 10 a.m.-5 p.m. Self-parking is free, and available in nearby lots. For more information, go to aamdallas.org or call 214-565-9026.
Sponsors of the exhibition are The Simmons Foundation, Dr. Michael K. Butler, Liberty Bank of New Orleans, Russell Goings, Denny's, Hearne Fine Art, and Chocolate Secrets. The works on display are from the collections of Renee Brooks, Dr. Michael Butler, Dr. Damien Fisher, The Frazier Family Collection, and other collectors from around the U.S.
Season sponsors of the African American Museum, Dallas, are Atmos, Eugene McDermott Foundation, Fair Park First and Spectra Venue Management, Friendship West Baptist Church, Oncor, State Fair of Texas, and the City of Dallas' Office of Arts and Culture.
.