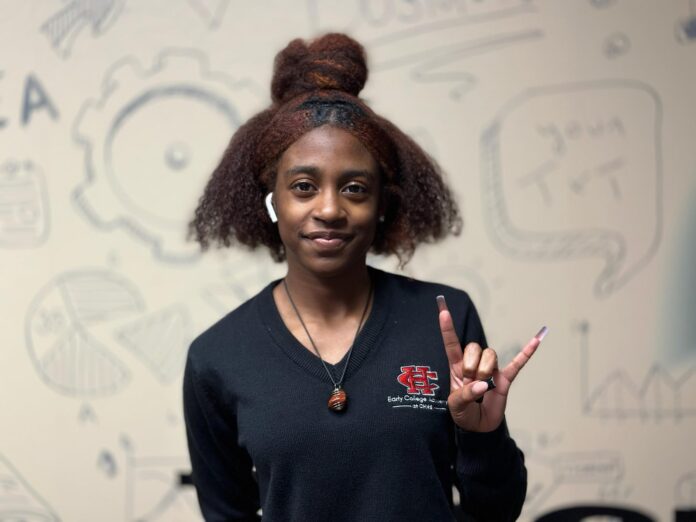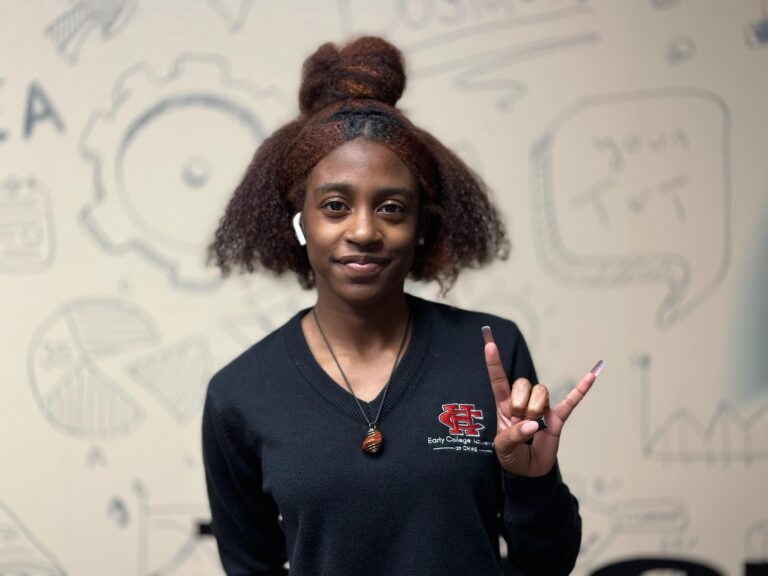 (CEDAR HILL, TEXAS) Aniyah Folks plans to become a defense attorney after completing law school.
The Cedar Hill High School senior wanted a rigorous academic program, so she chose Cedar Hill High School's Early College Academy (ECA) where scholars are on the CHHS campus while taking college-level courses.
"My parents instilled a strong work ethic in me, and I've been able to balance Honors, Advanced Placement (AP) and Dual Credit Courses with soccer and band," said Folks, who ranks 23rd out of 546 scholars in the CHHS Class of 2023. "Our teachers have held us to a high standard."
CHHS Associate Principal Dr. Trevena Nelson, who oversees the ECA Program, has been impressed with Folks.
"Aniyah is a committed scholar," Nelson said. "She has a beautiful personality and gets along well with her peers. I am excited about her accomplishments, and I know there are great things ahead for her."
When Folks begins college this fall at University of Houston or Texas Southern University, she'll have enough credits to classify as a sophomore.
CHISD Director of Fine Arts Derrick Walker said Folks has a unique ability to balance the schedule between athletics and band.
Folks has played saxophone since she was a sixth grader at Bessie Coleman Middle School. She also began playing soccer, while a scholar at BCMS.
"Aniyah has been an absolute pleasure to have on the team this year," Cedar Hill head girls soccer coach Tony Vortriede said. "She always brings a positive energy and gives her absolute best during practices and games. She has been an integral part of our non-district schedule by playing multiple positions on the field."
The Lady Longhorns Soccer Team (2-1-2) opened District 6A-11 Competition on Tuesday against Waxahachie.
Folks was part of the Red Army Marching Band that won the Roland Parrish Battle of the Bands earlier this month in Arlington."
Folks will study Psychology as an undergraduate for a "better understanding of how the mind works."