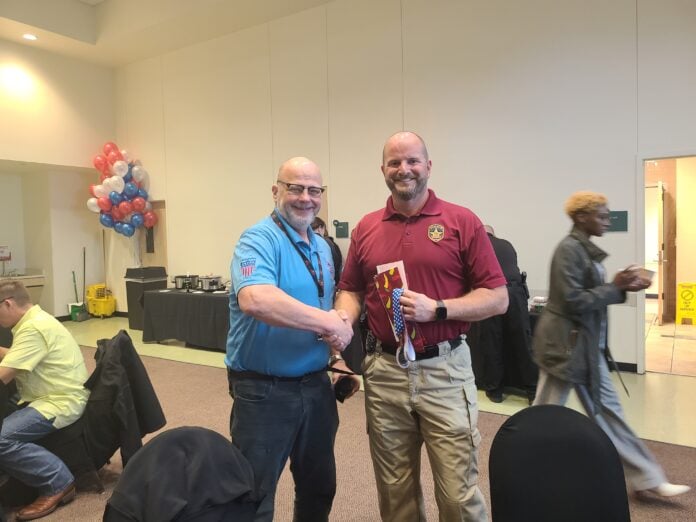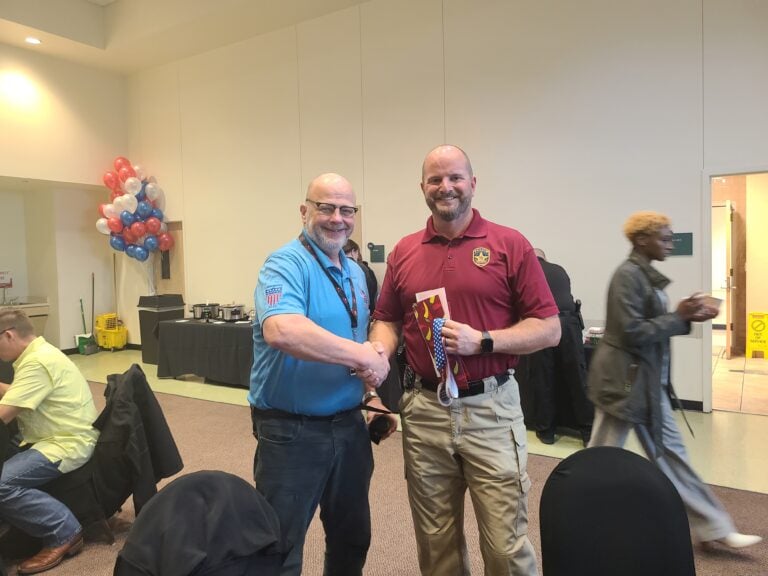 LANCASTER –On Friday, November 11 following the city's Veterans Day ceremony in Lancaster, five Chili and Desert Cook Off Judges were shepherded to a private room to taste some of the best chili in the city.
The Battle of the Departments hosted by the Lancaster Police Department was on, and according to those who were in attendance and waiting to eat the chili, it was not only a chance for the city's departments to work toward the Best Chili and Dessert, but also a way to enjoy each other's company.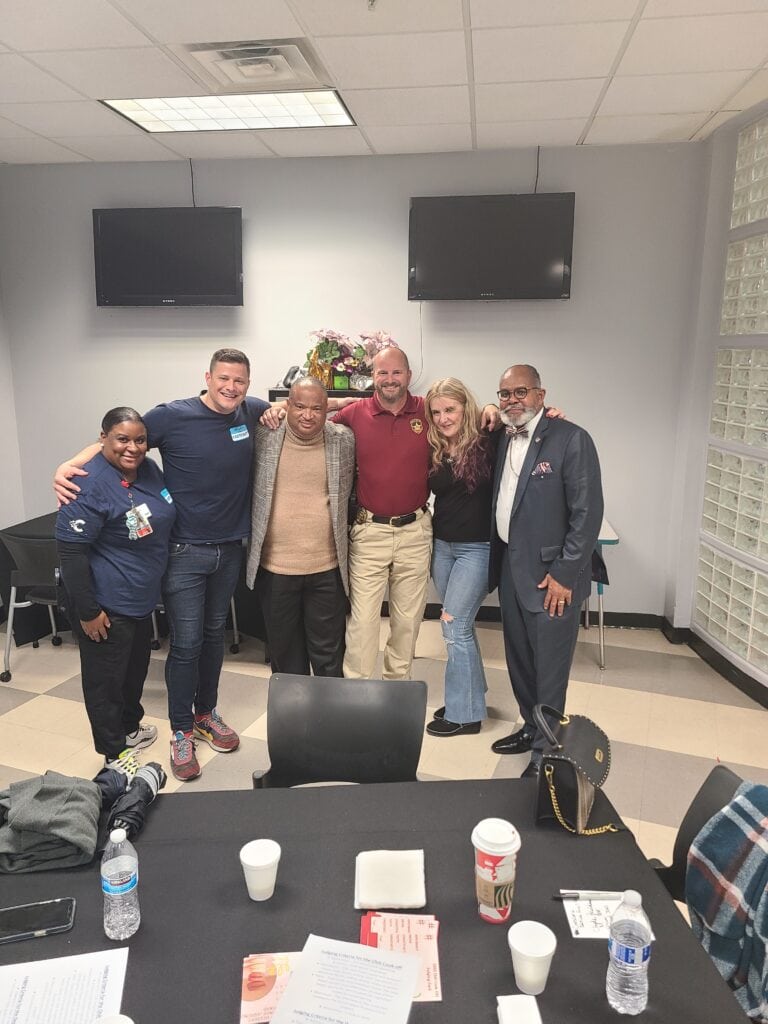 "Working for a municipality we start to focus more on our own department and forget that it takes the entirety of the organization to move the city forward," said Lancaster Police Chief Samuel Urbanski. "I thought something as simple as having departments compete in a chili cook-off would be good for the fellowship of the entire city."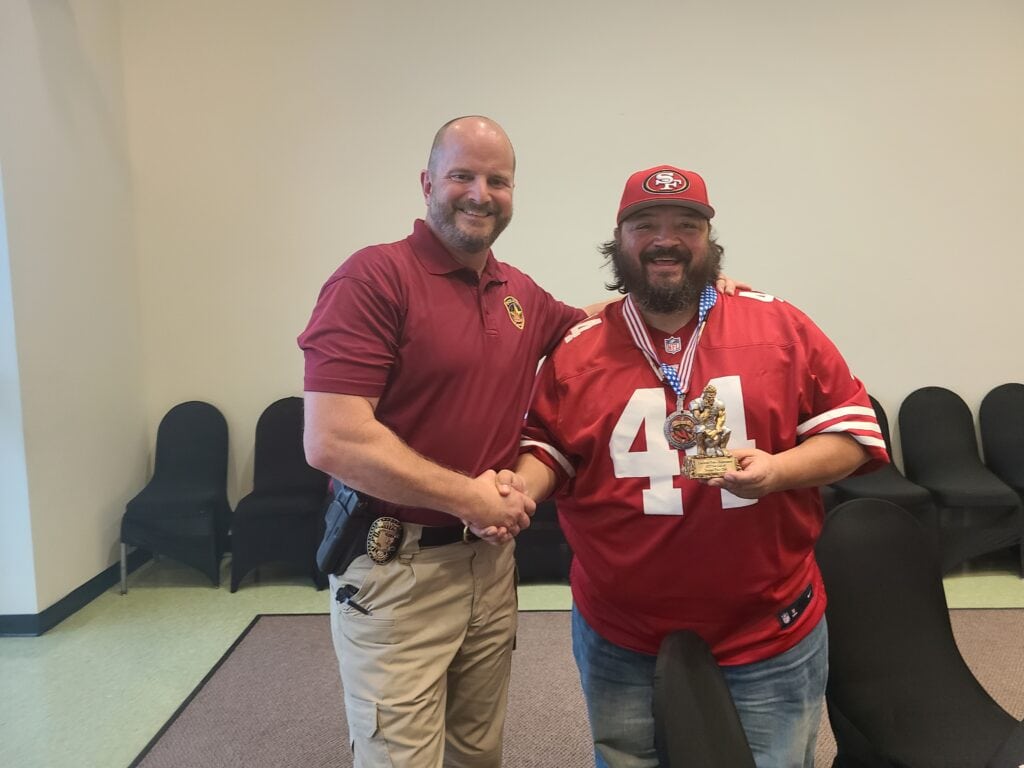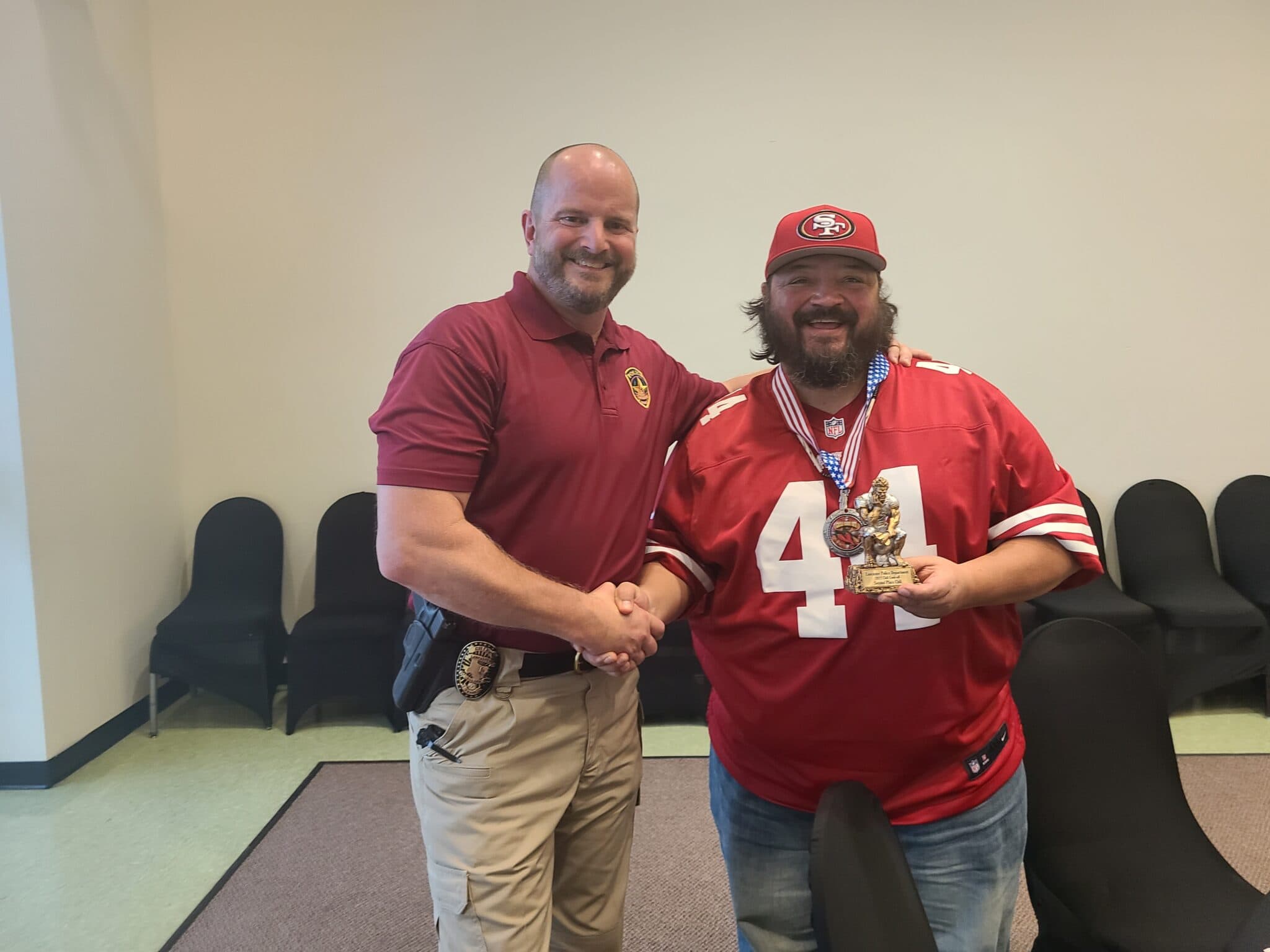 And it was, at noon department members from the city congregated in the Grand Hall at the Lancaster Recreation Center to visit and taste the chili and dessert options.
There were five judges including Lancaster Mayor Clyde Hairston; Jonathan Williams, Marketing Manager at Crescent Regional Hospital; Brandi Andrews, RN at Crescent Regional Hospital; Kenneth Govan from Oncor, and me.
There were seven chili entries to taste, including a vegetarian option, one with a sweet flavor and a few spicy options. The idea was best taste, uniqueness, balance and visual.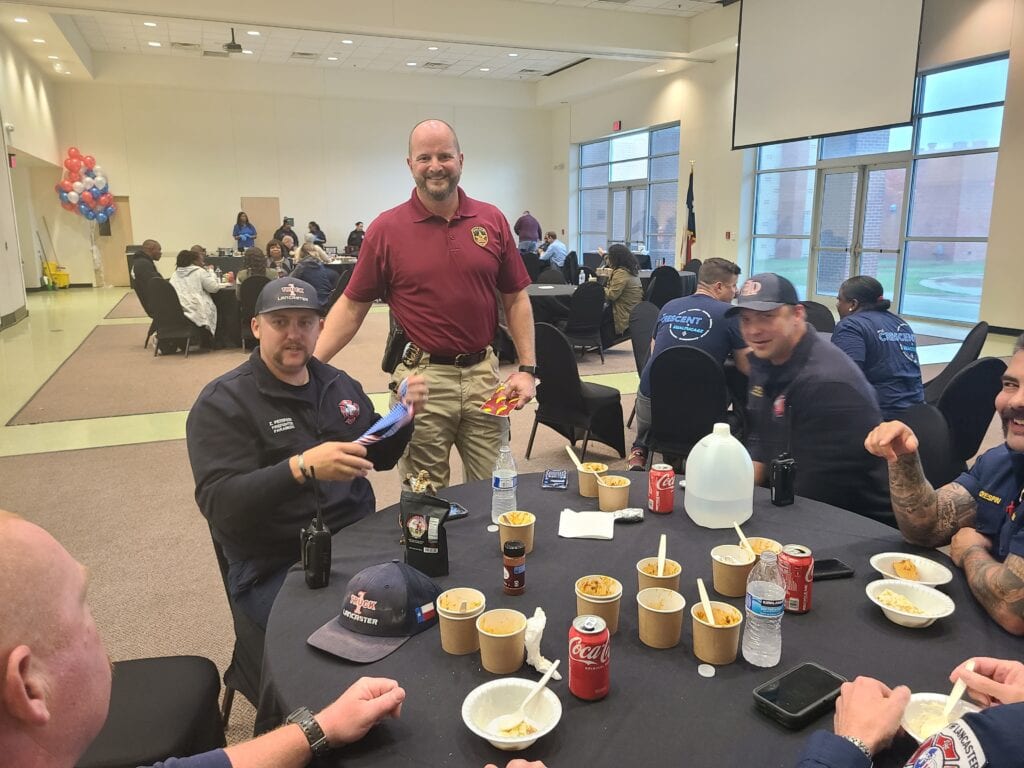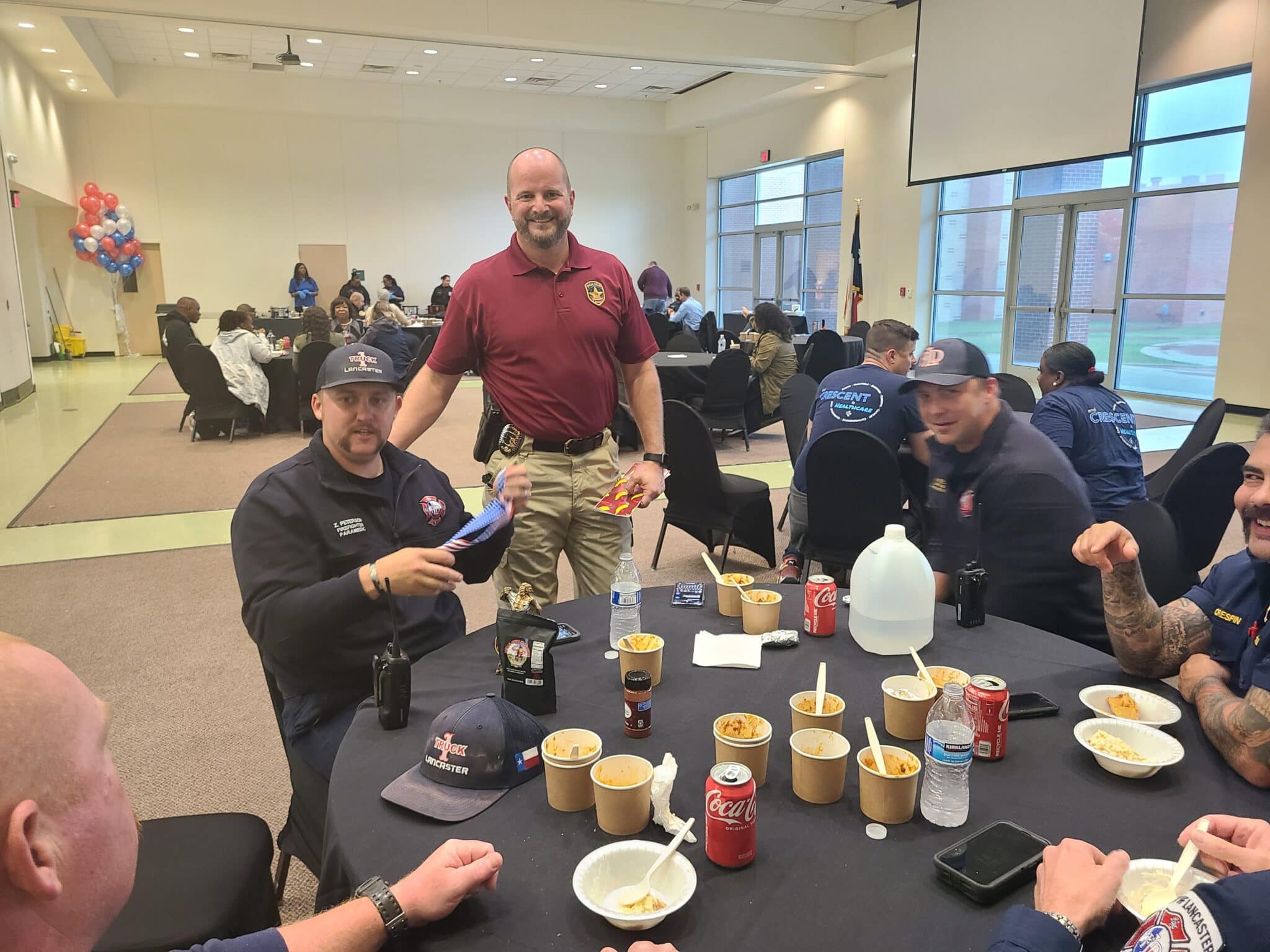 Coming in first place for the Best Chili was Zachary Peterson representing the Lancaster Fire Department.
The second place Chili Cookoff winner was Jason Branch from Streets/Stormwater. And the Most Unique Chili went to Karl Stundins representing the Economic Development Department – his was the vegetarian entry.
The three dessert entries were all delicious; the banana pudding tasted just like my mothers, however the first place prize for the Best Dessert went to Melisa Anderson representing the Lancaster Police Department with her sweet potato pie.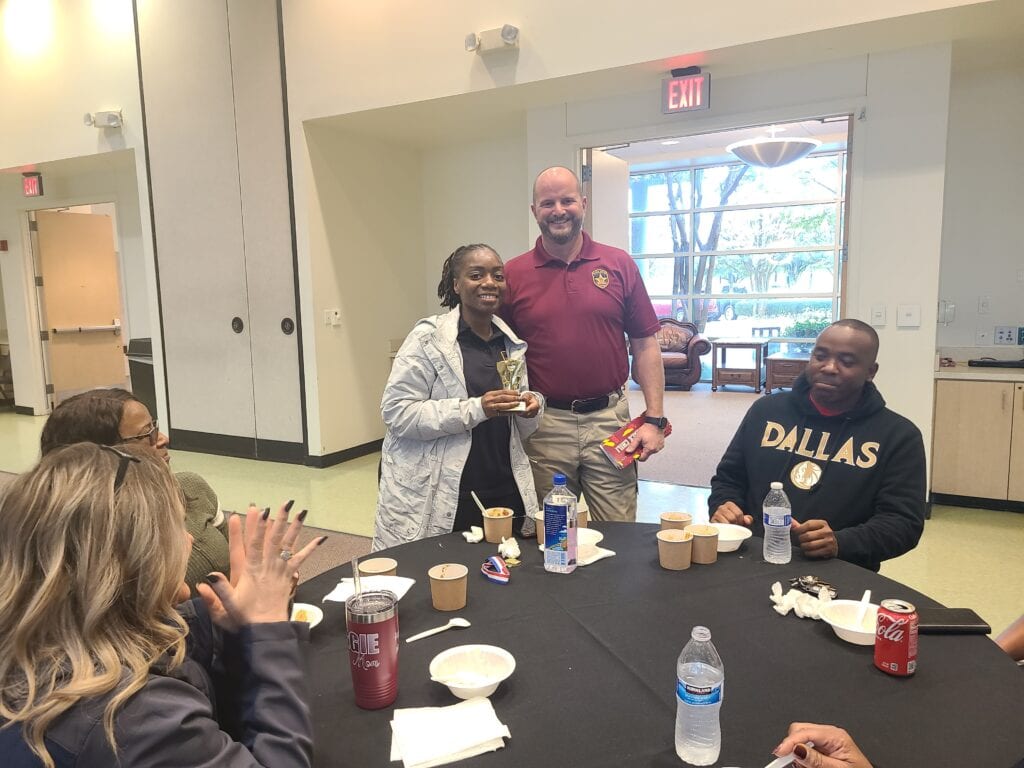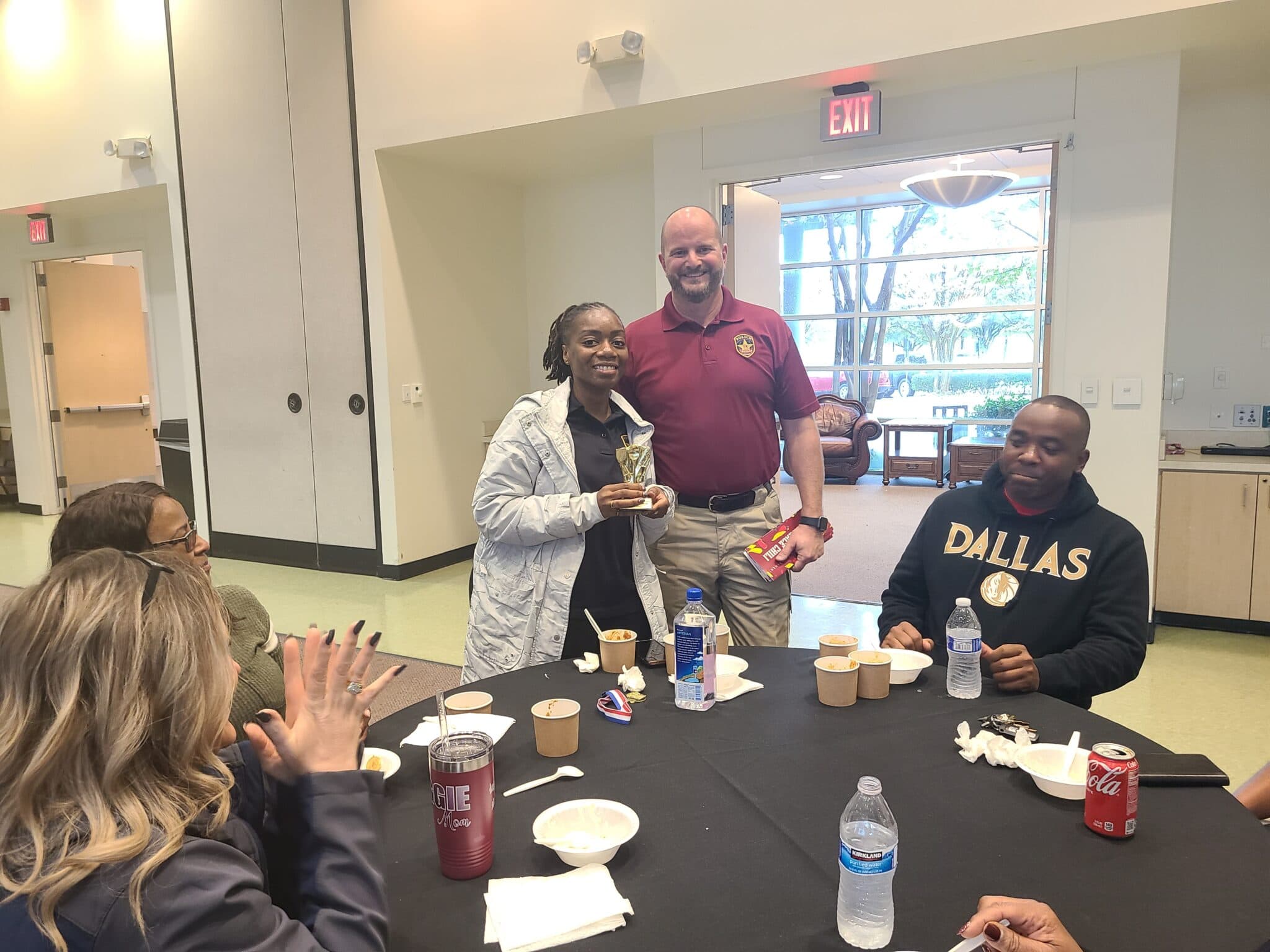 "It was good seeing all the departments interact," Urbanski concluded adding with smile "After all, we are all just humans trying to make it in this crazy world, might as well do it together."