The undefeated Duncanville Panthers scored seven touchdowns in just over 18 minutes Thursday night against Molina High School. Then the game was called because of lightning in the area. Time was called with 6:47 remaining in the first half.
Duncanville scored three touchdowns on two plays from scrimmage to start the game. There were seven players who scored for the Panthers.
The action started when Marquez Beason returned the opening kickoff 88 yards for a TD. Then Gyasi Smith had a 69-yard touchdown run. On defense, Jadarius Thursby intercepted a Molina pass for a 44-yard touchdown return. Victor Escalona kicked all three PATs, as he would the remaining four.
Daveon Walker caught a 12-yard pass from Ja'Quinden for a score. Gyasi Smith had another scoring run for 69 yards. Karien Howard had a 35-yard punt return for a score, while Javon Fountain scored the final touchdown on a 43-yard run.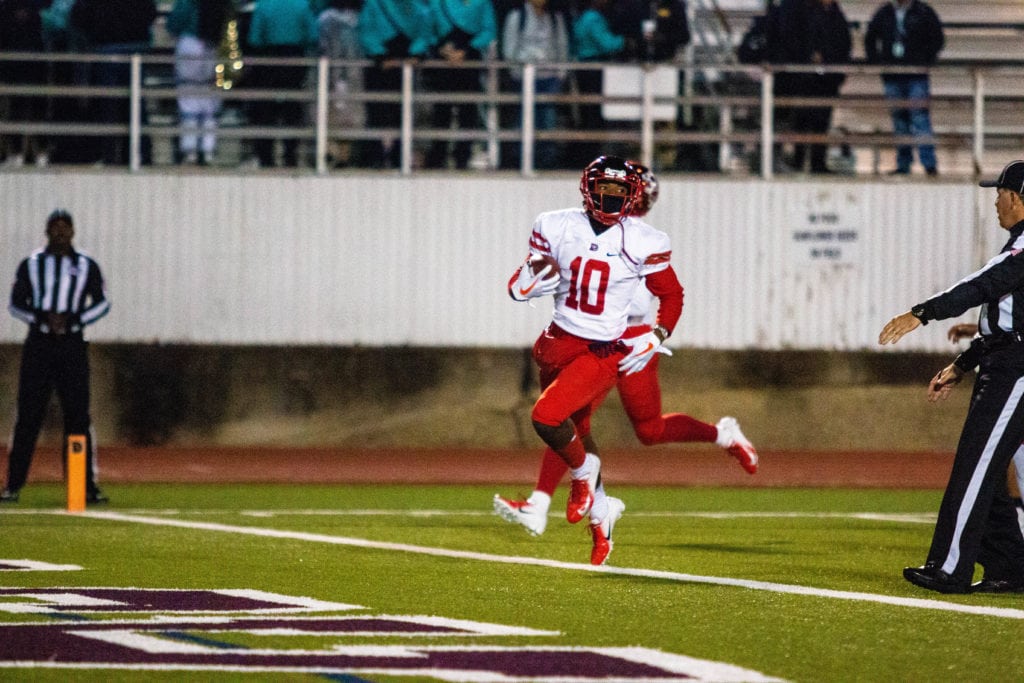 Duncanville had 246 total offensive yards for the game including six first downs. Molina had one first down and gained no offensive yards.
Molina was 0-9 for the season and 0-7 for the district coming into the game, while Duncanville is undefeated for the season. Duncanville is ranked No. 2 in SportsDays 6A area poll and No 5 in the state's AP poll.
The Duncanville Panthers will host South Grand Prairie at Panther stadium at 7 p.m. Friday.