DESOTO — Drake Dabbs, 17 and a DeSoto High School senior, is a man with ideas. Those ideas have led him from a sweet spot as a star cornerback on the Eagles Football team, to a clothing line he has named Mevási.
Dabbs created Mevasi as a freshman in high school. The Mevasi brand started as a graphic-design brand when Dabbs sold prints on T-shirts, hoodies and crewnecks. "As I grew as a designer, I branched out into selling cut-and-sew garments," Dabbs explains.
The name Mevási is Greek for the word "Based," which means "being yourself."
"I like being a free thinker," Dabbs said. "I've always felt, even when I was a freshman, I had an unconventional taste of style, very different than the average high-school student."
As for why he used a Greek translation, Dabbs explained "I was somewhat fascinated with Greek gods and the concept of gods being creators. I wanted to create my own style through my own clothing brand. We can say I wanted to be the god of style."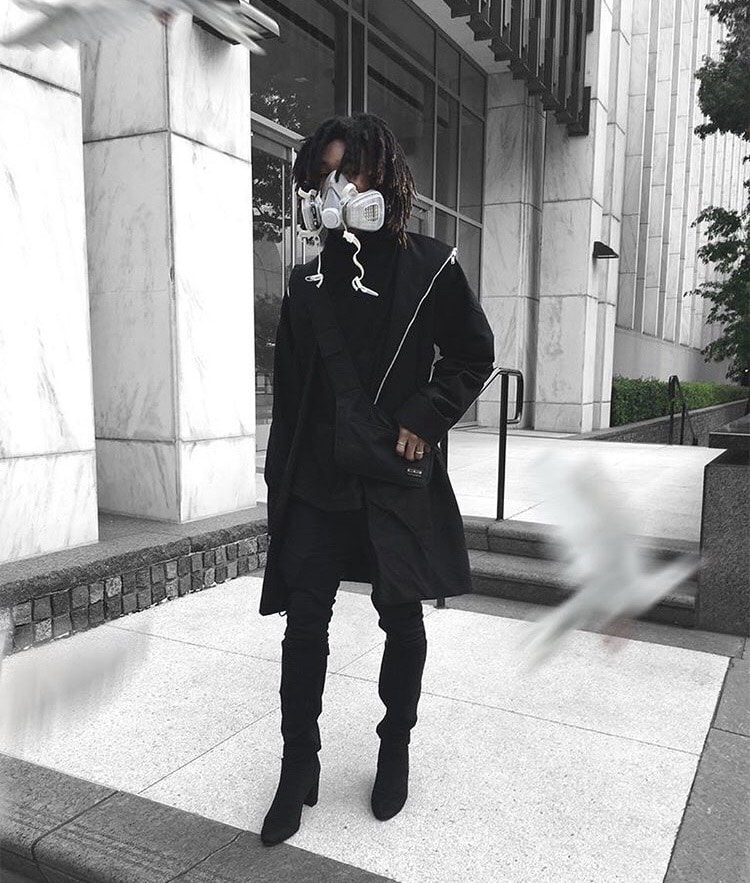 Maintaining Priorities.
Even with his schedule Dabbs has been able to maintain a 4.68 grade point average.
"I've always prioritized school above everything else," he said. "Some might say even above my social life."
His social life, if he has one, might well involve sitting behind a sewing machine. Not only does he design each piece, but he also cuts and sews it in his factory – Also known as his home.
"I sew everything I make and sell, excluding printed T-shirts," Dabbs says. "I, for the most part, taught myself how to sew. At 15 I started by taking apart and altering clothes I'd buy from the thrift store. Sort of like how a child learns how a pen is constructed by taking it apart and reassembling it. I'd do this with pants, old jackets, T-shirts, etc. This eventually inspired me to consider making my own garments from scratch."
Blazing His Own Designs
Dabbs said after a long and rather useless search through Simplicity pattern books he decided he would have to learn how to draft his own patterns for the garments he wanted to create.
"My style was just too unique," he said. "After a lot of trial and error, I eventually taught myself not only how to sew my own garments, but also how to see a design and turn that design into a usable flat pattern."
Inspired by Maison Martin Margiela and Rick Owens, the young designer's line of clothes currently includes jackets and a few t-shirts.
"I'm yet to release most of my recent creations, the stuff you see on my twitter @OPURE, but I primarily make jackets, coats, hoodies and things like that," he said. "Given that I don't have a large following, I have difficulty organizing release dates for certain lines I wish to release on my web site. This has led me to drop clothes whenever I get the idea that people are excited about what I'm creating."
If he gets a few thousand impressions on a twitter post about a new garment he has made, its most likely that garment will end up on his web site soon thereafter.
Inspiration
Dabbs said he chose to take an academic scholarship instead of playing football at a university so he could pursue his dream of fashion design.
"I saw my clothing line as more beneficial in the long-term," he said. "I'm very confident that the sacrifices I'll have to make in the fashion industry will lead to much greater gratification in the future than football."
His inspiration comes from the idea of corruption and lack of order.
"This can easily be my aesthetic," he adds. "My most popular creation, which, by far, is not my favorite, is the patched denim jacket. It looks to have very little order in its construction. Most of my print garments depict chaos. In some of my outfit pictures I've worn a gas mask as someone would wear during a riot. In others I've layered clothing in a way that looks to lack order – though it does in fact have order. I've worn chains as accessories in an order-less fashion. I've worn burnt clothing, ripped jeans, torn shirts and a fair amount of the advertisements I make depict war, destruction, and other things of that sort."
Dabbs will be attending the University of Texas at Austin. He confirms that it is true he turned down a number of football scholarships to study apparel design. Adding that he has not looked back.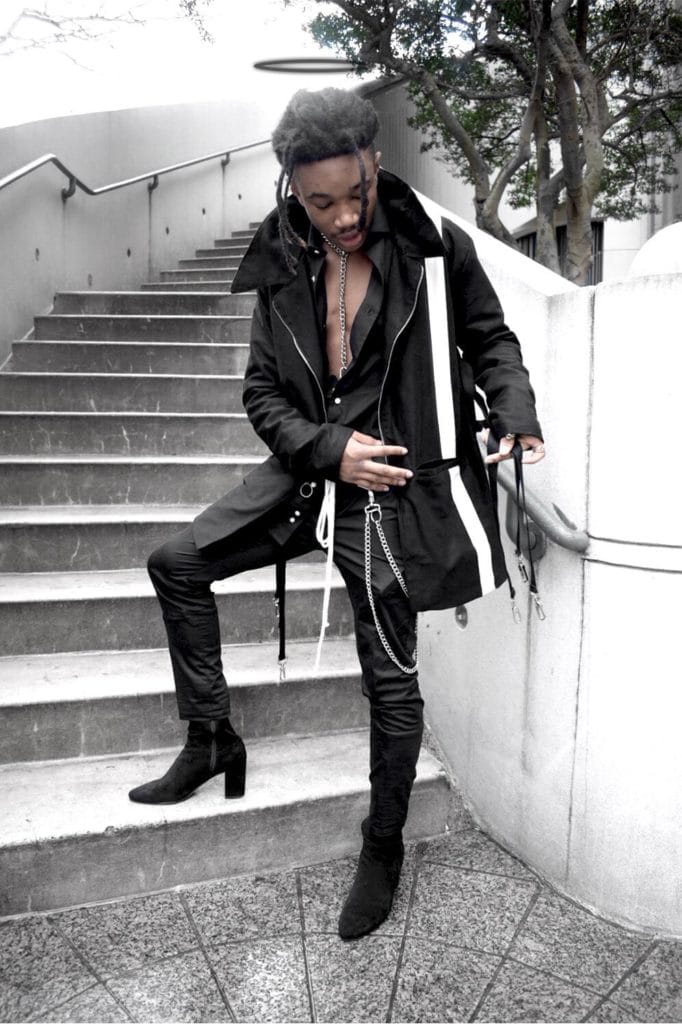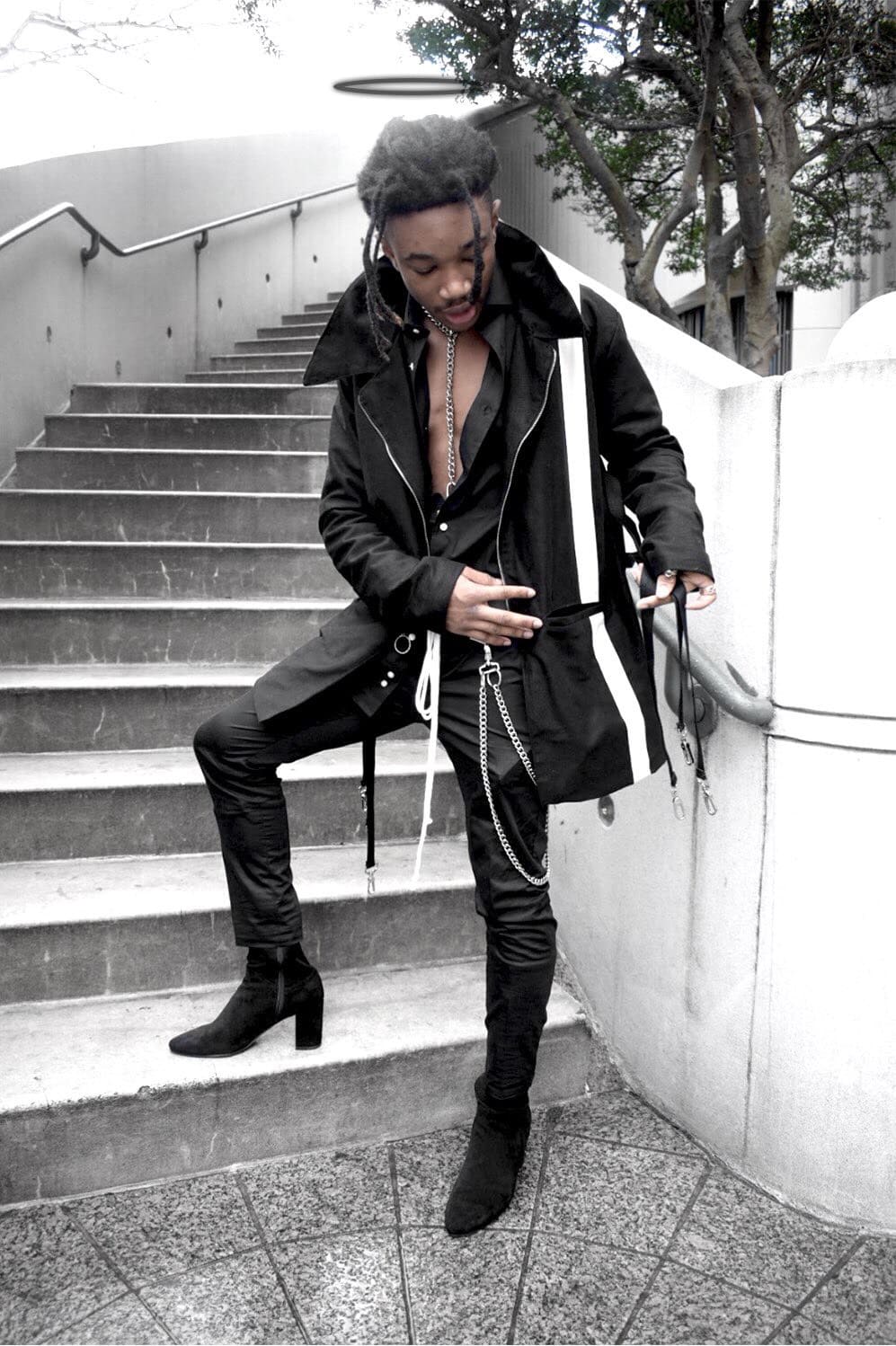 Building Confidence
"I'm a very confident person," he said. "I know when I'm good at something and when I'm not. With that being said I also know, given that I've played for 10 years, how the competition in football works, and not everybody who's good at their position is given an opportunity to be successful. For fashion, and any other type of freelance entrepreneurships, it seemed to be the complete opposite. My abilities get recognized in fashion, and if they don't, it's nobody else's fault but mine. For football – and a lot of other sports- that isn't the case. A lot of the time it isn't up to the player whether they make it or not; it's up to the coaches. They can work as hard as they can but as long as the coaches don't like them they will not be successful."
Even now, Dabbs' friends faithfully wear his designs and he said that his closest friends always knew what choice he would make regarding his career.
"My closest friends see my passion," he said. "I don't want people to believe I made the decision based off the lightning bolt statistic. I know what I'm worth. And for that reason, I decided to drop football and pursue a career that better allows me to establish my worth."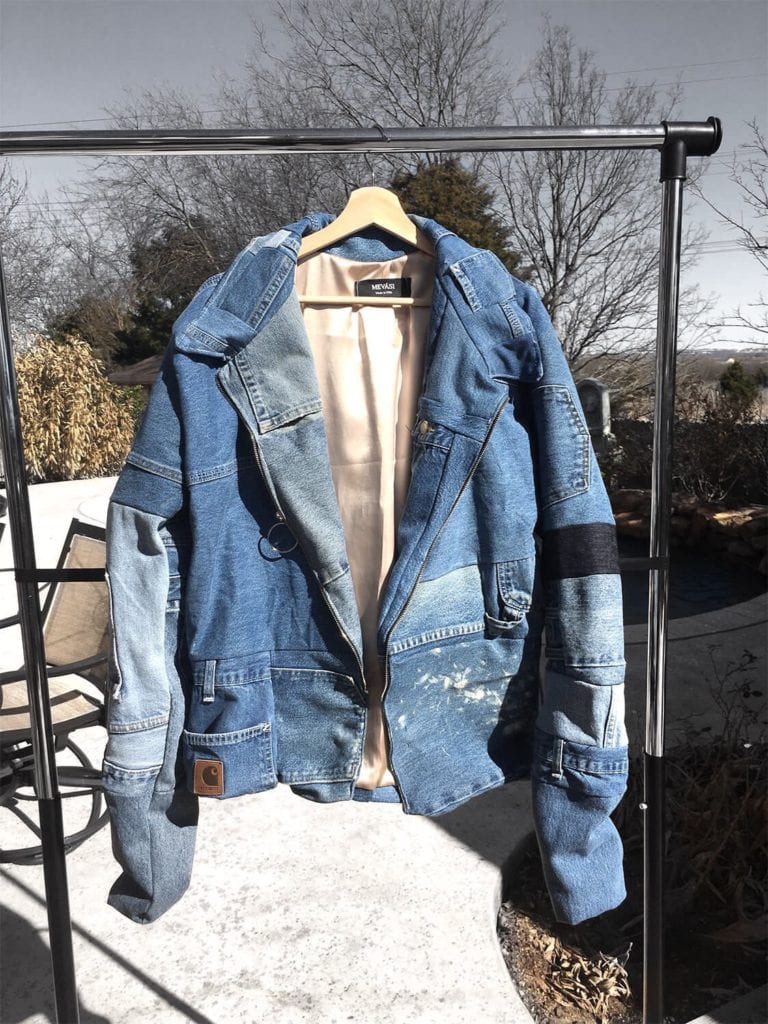 Future Endeavors
Dabbs' fourth collection will be titled Bleach "and I assume it won't be hard for anyone to understand that title," he said.
And as for his future goals, "I plan on going to the University of Texas to study Apparel Design & Textiles after I graduate high school. While I'm there for the next four/five years I plan to learn a lot more than what I already know through my major and their internship opportunities. I plan to network with other students and professors to help set myself up for a more structured future in the fashion industry."
From there, Dabbs concluded he would like to return home and open his own fashion house.
"DeSoto would be amazing. I would then offer internships to students, like myself, who have a passion for clothing design, but feel they don't have the resources to be a successful designer. I would hope to give them the opportunity to pursue their dreams of becoming a clothing designer."