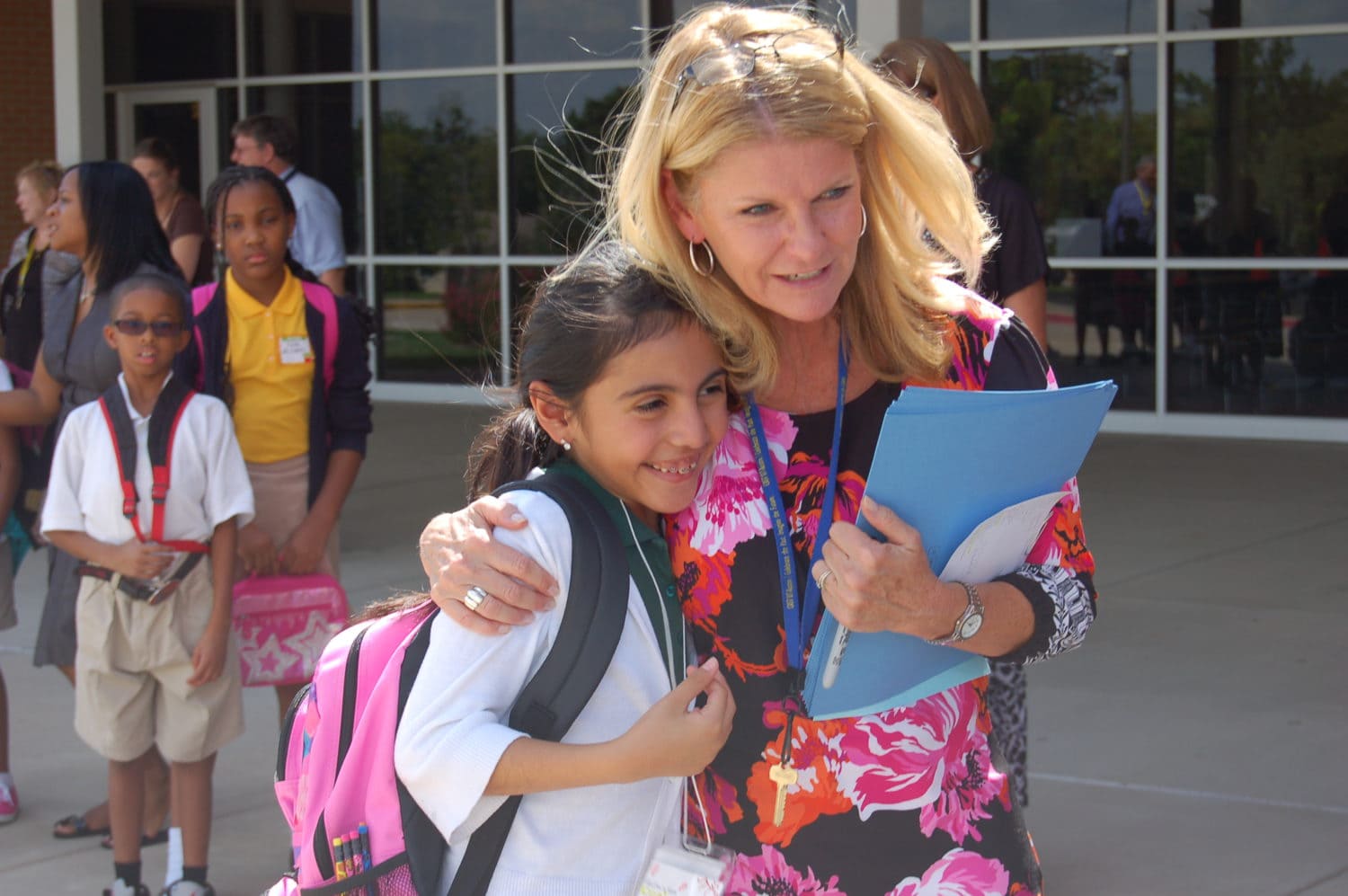 DESOTO—At Monday's regular Board Meeting the DeSoto ISD Board of Trustees approved an action item to "support dreamers." The resolution states the district's position on the highly-politicized Deferred Action for Childhood Arrivals, or DACA. The Program created by the Obama administration created an administrative relief from deportation enacted to protect immigrant youth who arrived in the United States as children, often referred to as "dreamers."
The term Dreamers comes from the proposed DREAM Act, which offered legal status in return for attending college or joining the military. It was first introduced in 2001. The latest version was voted down in the Senate in December 2010.
DACA gives undocumented persons protection from deportation and a work permit which has a two-year expiration date and is subject to renewal.
DACA applicants have had to provide evidence they were living in the United States at the prescribed times, proof of education and confirmation of their identities. They also had to pass background, fingerprint and other checks.
The fee to request DACA consideration, including employment authorization and biometric services, was $495.
DACA Guidelines
Under DACA, undocumented persons must…
•be under 31 years of age as of June 15, 2012
•have first come to the US prior to their 16th birthday
•have lived continuously in the US from June 15, 2007 until present
•be physically present in the US on June 15, 2012 and at the time of application
•have come to the US without documents before June 15, 2012, or your lawful status expired as of June 15, 2012
•be currently studying, or graduated from high school or earned a certificate of completion of high school or GED, or have been honorably discharged from the Coast Guard or military (technical or trade school completion also qualifies)
•not have been convicted of a felony, certain significant misdemeanors (including a single DUI), or three or more misdemeanors of any kind.
Under the country's current administration, no new initial DACA applications are being accepted and many families feel great concern for their status and position in a country many consider "home."
Attorney Jeff Sessions announced that the administration is rescinding the DACA program which protects some three-quarters of a million people. Since the Obama administration enacted DACA in 2012, more than 750,000 people have been approved for the program.
DACA allows those approved under the program to obtain driver's licenses, enroll in college and legally secure jobs but does not provide a pathway to citizenship. However, those approved under the DACA program must pay income taxes.
In a heartfelt resolution spearheaded by Trustee Aubrey C. Hooper, the board approved a resolution to serve and provide quality education to all students regardless of their citizenship.
Board President Carl Sherman Jr. called the action "needed," and cited its alignment with the district's goal of serving all students equally, providing every possible opportunity for all students, regardless of background, race or ethnicity, the opportunity to achieve their dreams.
DeSoto ISD Superintendent of Schools Dr. David Harris support Hooper and Sherman's notion, stating, "As a district, it is our job to serve our students, to create an environment in which they feel safe, protected and unhindered in their pursuit of an education."
The Resolution
"The Desoto Independent School District Schools, Shall Continue To Be Welcoming, Nurturing, And Empowering To All Students.
WHEREAS, The DeSoto Independent School District Board of Trustees embraces the diversity of our students and families and the rich language and cultural assets they bring to our District and strongly supports and encourages the participation of all parents and families in our schools;
and WHEREAS, the DeSoto Independent School District Board of Trustees is committed to upholding the law, while providing a high quality education to all students, regardless of their immigration status, ethnicity, national origin, language, race, religion, sexual orientation, gender, gender identity, disability, or socioeconomic status;
and WHEREAS, the DeSoto Independent School District is committed to providing a learning environment that facilitates the physical safety and emotional well-being of all students;
and WHEREAS, the DeSoto Independent School District has adopted policies that prohibit discrimination, including harassment, against any student on any basis protected by law that creates an intimidating, threatening, hostile, or offensive educational environment;
and WHEREAS, the DeSoto Independent School District recognizes that a safe and civil environment is needed for students to learn and attain high academic standards and to promote healthy human relationships;
and WHEREAS, the DeSoto Independent School District is committed to preparing all students academically and socially to be a problem solver and productive citizen for a 21st-century global society;
and WHEREAS, there have been increasing instances of DeSoto Independent School District students expressing anxiety and fear that they or their family members may be deported;
and WHEREAS, under federal and state law, the DeSoto Independent School District has no authority or role in determining the immigration status of any of its students or families, nor in enforcing federal immigration laws;
and WHEREAS, the DeSoto Independent School District believes that it is in the best interest of its students to take action to assure all students and their families that disruptions to the learning environment shall not be tolerated;
and WHEREAS, in order to provide school environments that are as conducive to learning as possible, every DeSoto Independent School District campus must be designated as Welcoming, Nurturing, and Empowering of all students and their families;
NOW, THEREFORE, BE IT RESOLVED, that the DeSoto Independent School District Board of Trustees declares that every DeSoto Independent School District campus is welcoming and empowering of all its students and their families;
and RESOLVED FURTHER, that the DeSoto Independent School District is unequivocally committed to ensuring a school environment that is as conducive to learning as possible for all students and will facilitate each student's physical safety and emotional well-being; and RESOLVED FURTHER, that the
DeSoto Independent School District Board of Trustees directs the Superintendent to ensure that the District ensures that students are aware of opportunities to gain access to college, in-state tuition, financial aid, scholarships, internships, and career opportunities, regardless of their immigration status;
and RESOLVED FURTHER, that nothing in this Resolution shall be construed to require an employee or agent of DeSoto Independent School District to take any action in violation of federal or state law."