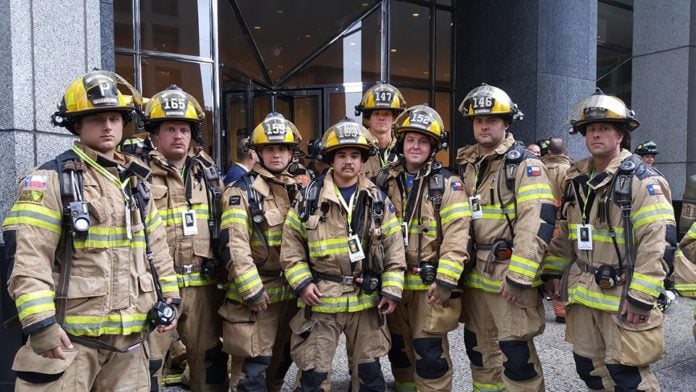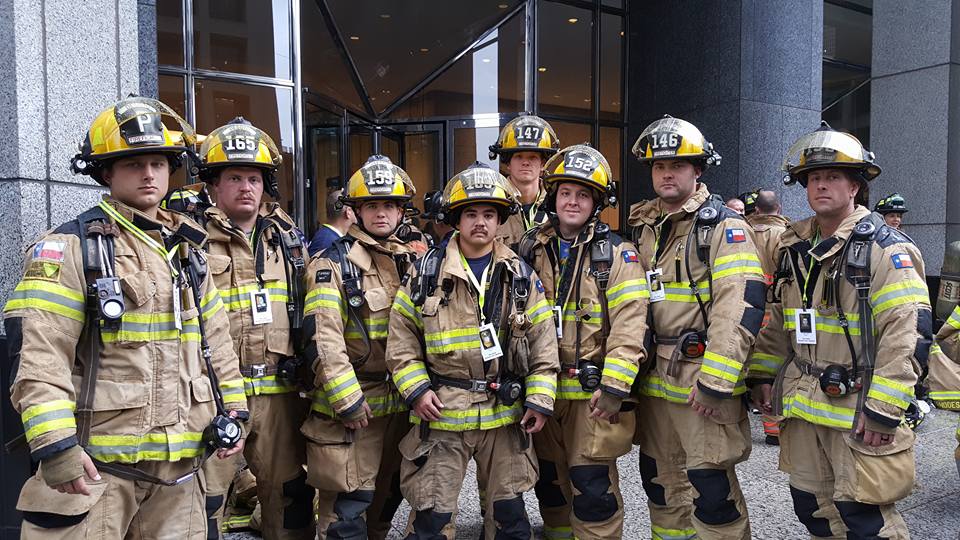 DESOTO—The DeSoto fire department has received federal grants through the Assistance to Firefighters Grant program, according to Rep. Eddie Bernice Johnson. Thursday, Congresswoman Johnson's office announced that the U.S. Department of Homeland Security's Federal Emergency Management Agency (FEMA) has allocated $98,182 in grant funding.
"Perhaps no one plays a more vital role in keeping our communities safe than effective and efficient emergency services personnel. I am delighted that our brave firefighters in DeSoto will receive additional funds and resources to aid them in their service of friends and neighbors," said Congresswoman Johnson.
The funding is part of FEMA's Assistance to Firefighters Grant Program, which awards funds through a competitive selection process.
"In emergency situations, firefighters and other first responders often risk their lives to save others. Now, DeSoto Fire Rescue will be better able to save more lives because of this beneficial grant. I am appreciative to DeSoto Fire Rescue for its outstanding service to the community and express my congratulations for demonstrating this service in order to receive this important funding."
The grants are received by fire departments that establish expertise in community risk reduction and improving firefighter safety. Since 2001, the grant program has awarded approximately $7 billion in grants to first responder organizations.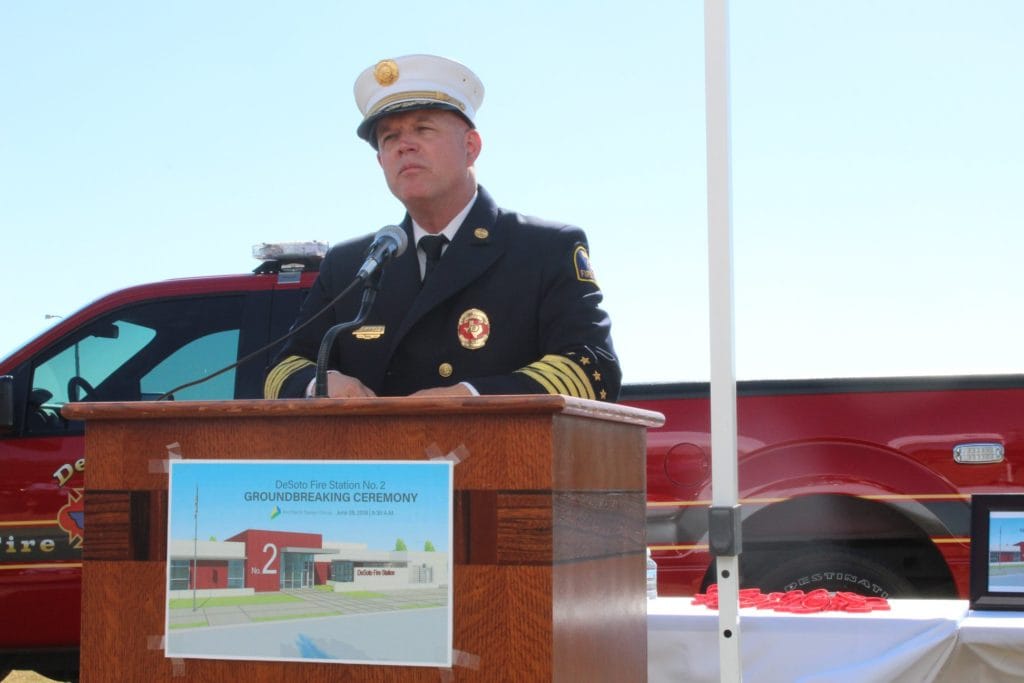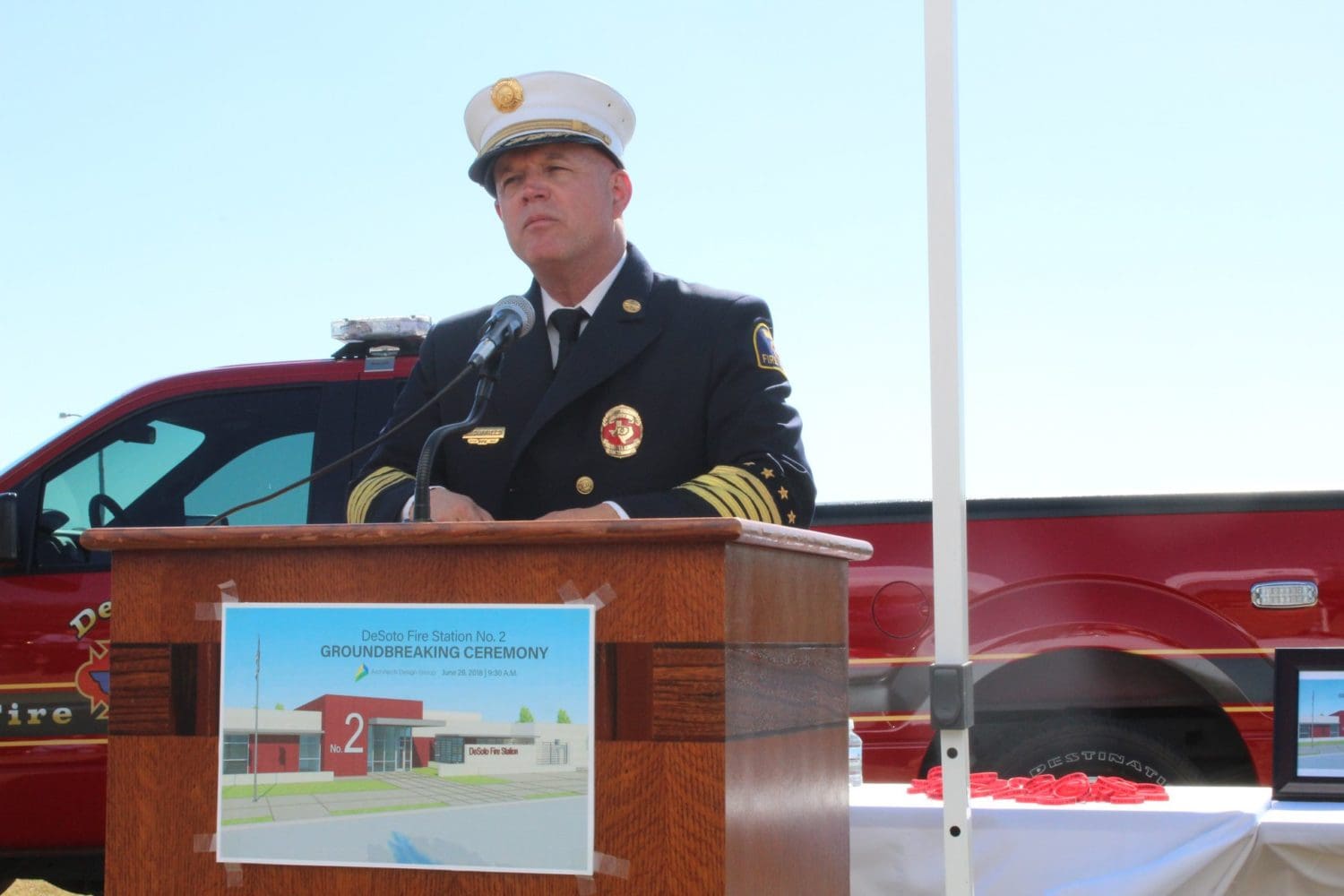 New Fire Station 2 And Administration Building Underway
Construction began last month on a new fire station in DeSoto located at 206 South Park Drive. This new station will replace DeSoto's current station 2 located on Belt Line Road. Funding for the new station was approved by voters in the 2014 Bond Referendum.
The new 14,200 square foot, three-apparatus bay fire station will include sleeping alcove bunk rooms with adjacent dayroom, kitchen, dining area and physical agility room. As well as offices for Fire Administration and Fire Prevention.
There will also be a Community Safe Room funded by a grant from FEMA will provide a hardened space that can withstand winds up to 250 mph with 3 second wind gusts. This room will serve as a multi-purpose community meeting/training space and backup Emergency Operations Center.
"We are using an architectural firm that is fairly new to Texas with a history of building hurricane resistant fire stations in an area that has seen its share of tornados. I think it just makes sense for us to take advantage of their expertise," said DeSoto Fire Rescue Chief Jerry Duffield. "Thanks to the added protection afforded by the mitigation grant from FEMA and the Texas Department of Emergency Management, this will be a one-of-kind facility on the cutting edge of survivability sustainability, and operational functionality."
Comments
comments