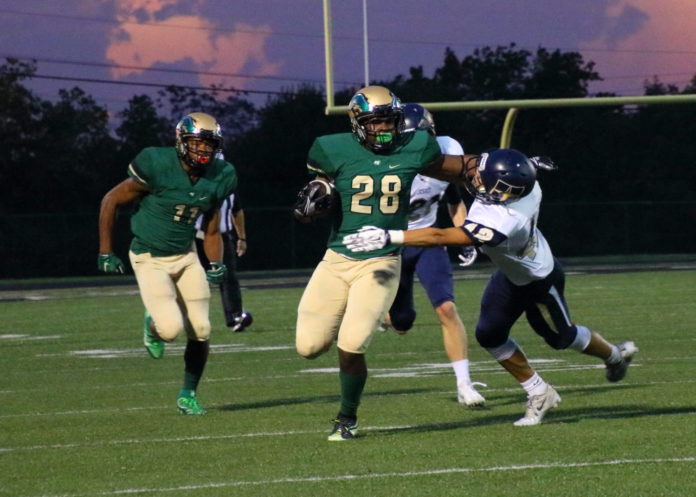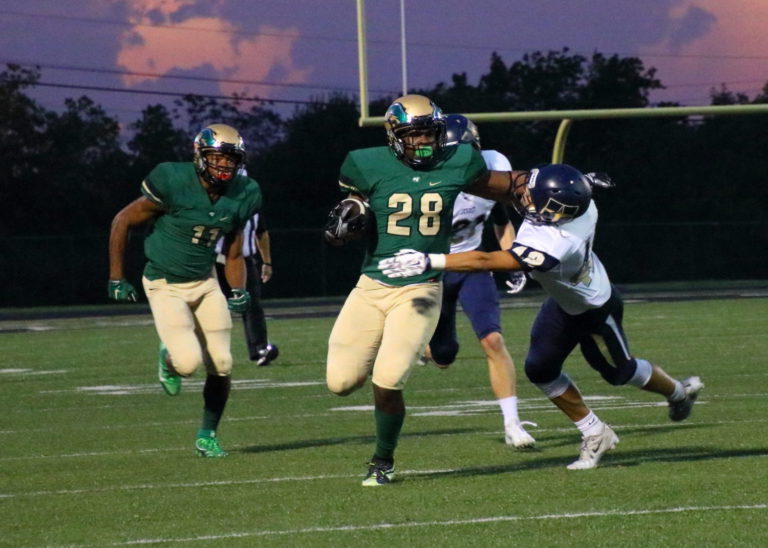 Novice Linemen Prove Their Mettle
DESOTO—No coach worth their salt wants to start the season with injuries, much less injures to their standout players. But this is where DeSoto Head Coach Todd Peterman stood tall and led his team to a 47-13 victory in the season opener.
Before this year's scrimmage two star linemen were hurt. Tackle Hyrin White (Sr, 6-6, 300 lbs) and Guard Xavier Newman (Sr, 6-4, 285 lbs) are currently on the injury reserve list. They have both verbally committed to Division I Colleges.
This left a gaping wound in Peterman's game plan for the DeSoto assault. He moved Defensive Tackle Howard Pitts II (Sr, 6-5, 300 lbs) to the tackle position and Junior William Brown to the Guard position. And surprisingly, the duo of Pitts and Brown kept the Jesuit defense at bay. DeSoto was able to rack up almost 50 points–20 of which were scored in the third quarter.
"He [Pitts] had a great game. He had never played offense before so I am very proud of him; especially considering he only three days of practice. He had a spectacular game," said Peterman.
Junior William Brown had a stand out game as well as he played his first downs on the varsity squad.
While Peterman is pleased with Friday's victory, he only calls it a good beginning.
"We have an incredibly long way to go to be the team that we want to be," he said.
Besides winning, Peterman says he endeavors to get every athlete playing time under the lights. "We are going to try to win the game first and foremost every week. But we want to get all of our kids on the field. That's the goal."
With 400 players ranging from grade 9-12, some weeks that goal can be harder to reach than others.
"Even though this seems kind of unrealistic, we do make a conscious effort to play all the kids," he said. "It is important to reward the kids that are here working."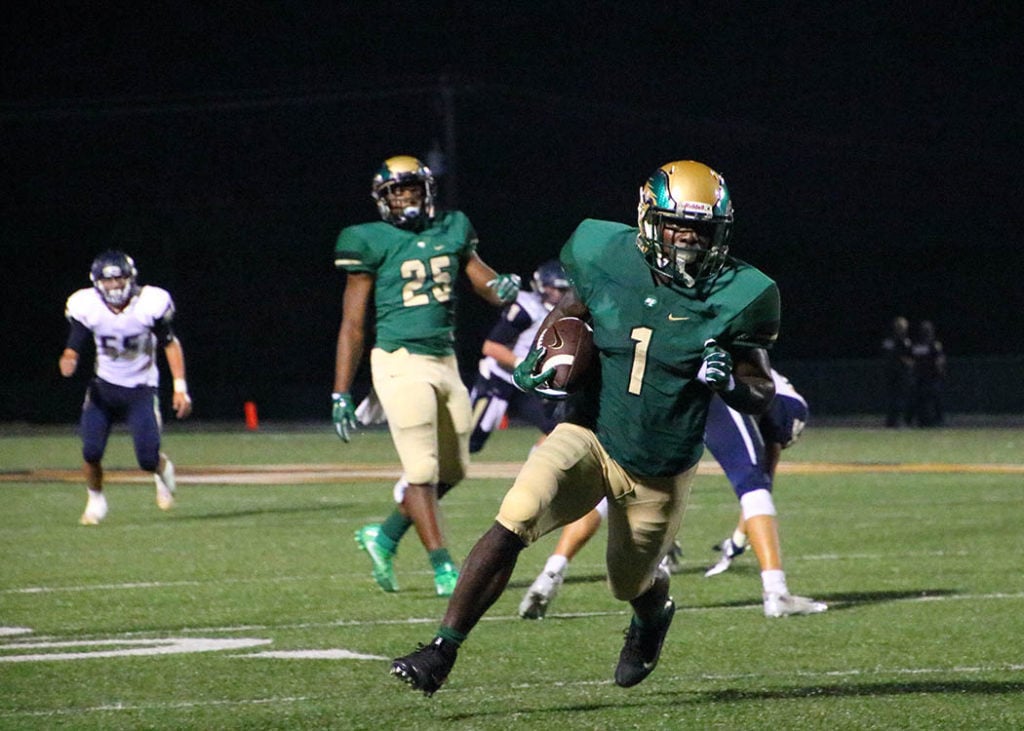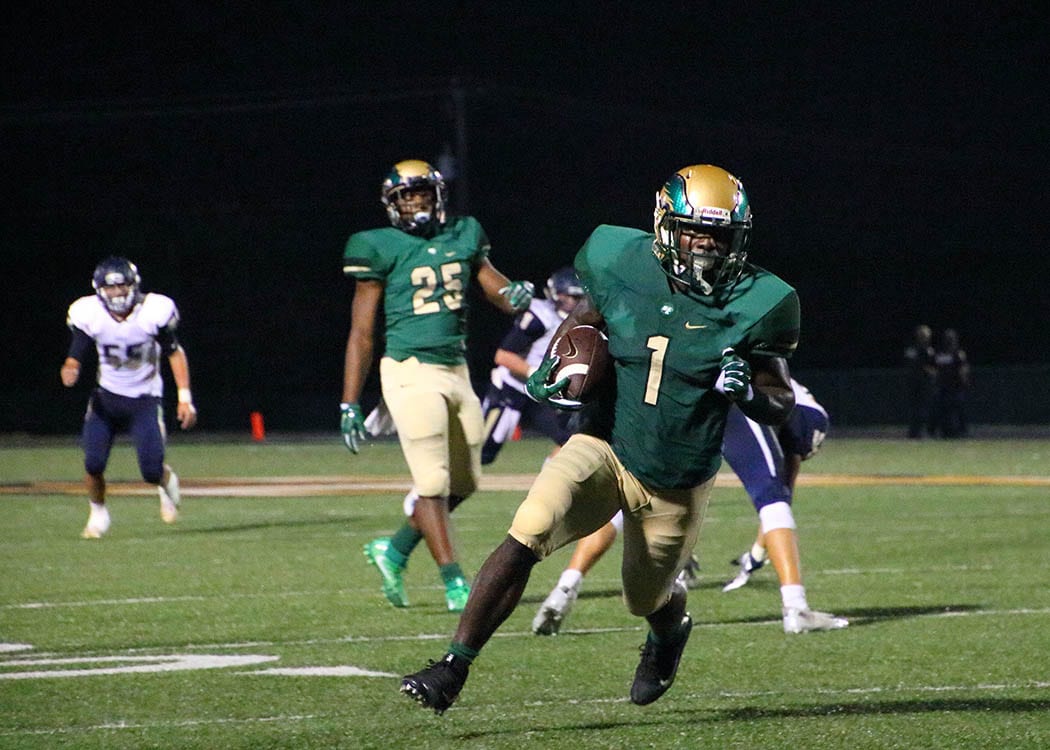 Denton Guyer Transfer Named Game MVP
Another standout player Friday was Quarterback Shawn Robinson. The Denton Guyer transfer racked up over 300 yards (91 yds rushing/268 yds passing) by himself.
In the second quarter, as Jesuit attempted to rally back from a 3-14 deficit, Jesuit Quarterback Jacob Palisch received a reported arm sprang which took him out the rest of the night. Even then, Coach Peterman reserved his excitement until the final whistle.
"At no point did we know the game was ours," he said. "I've been around here for a long time and there have been times that we've been up 21 points and still lost the game."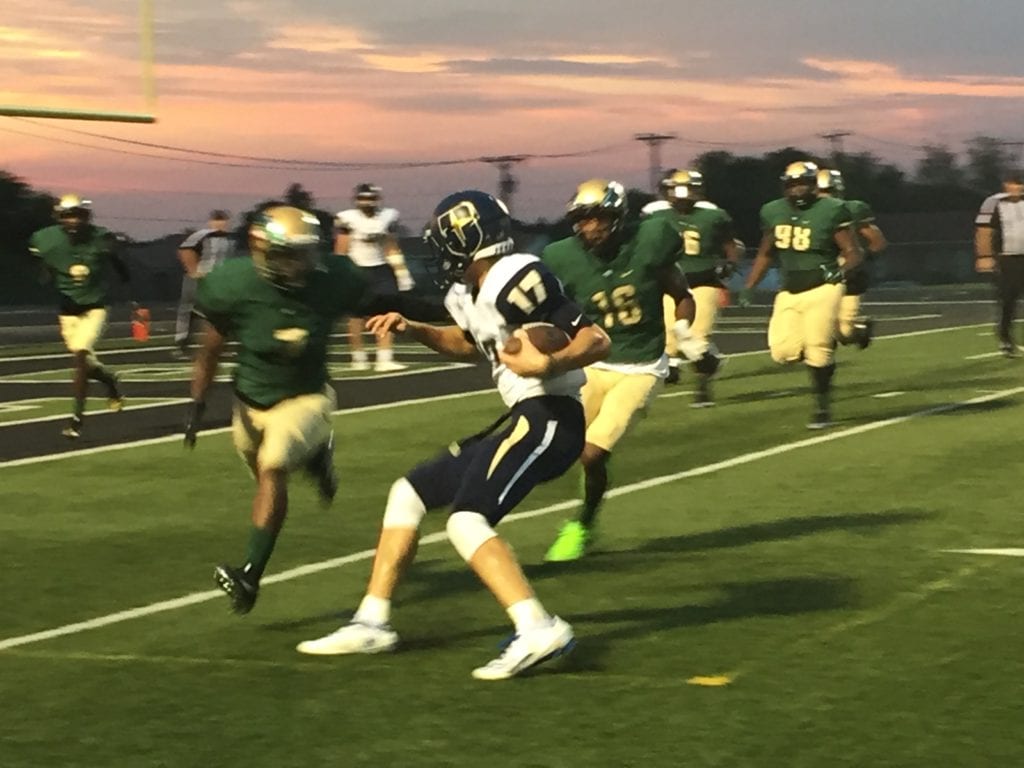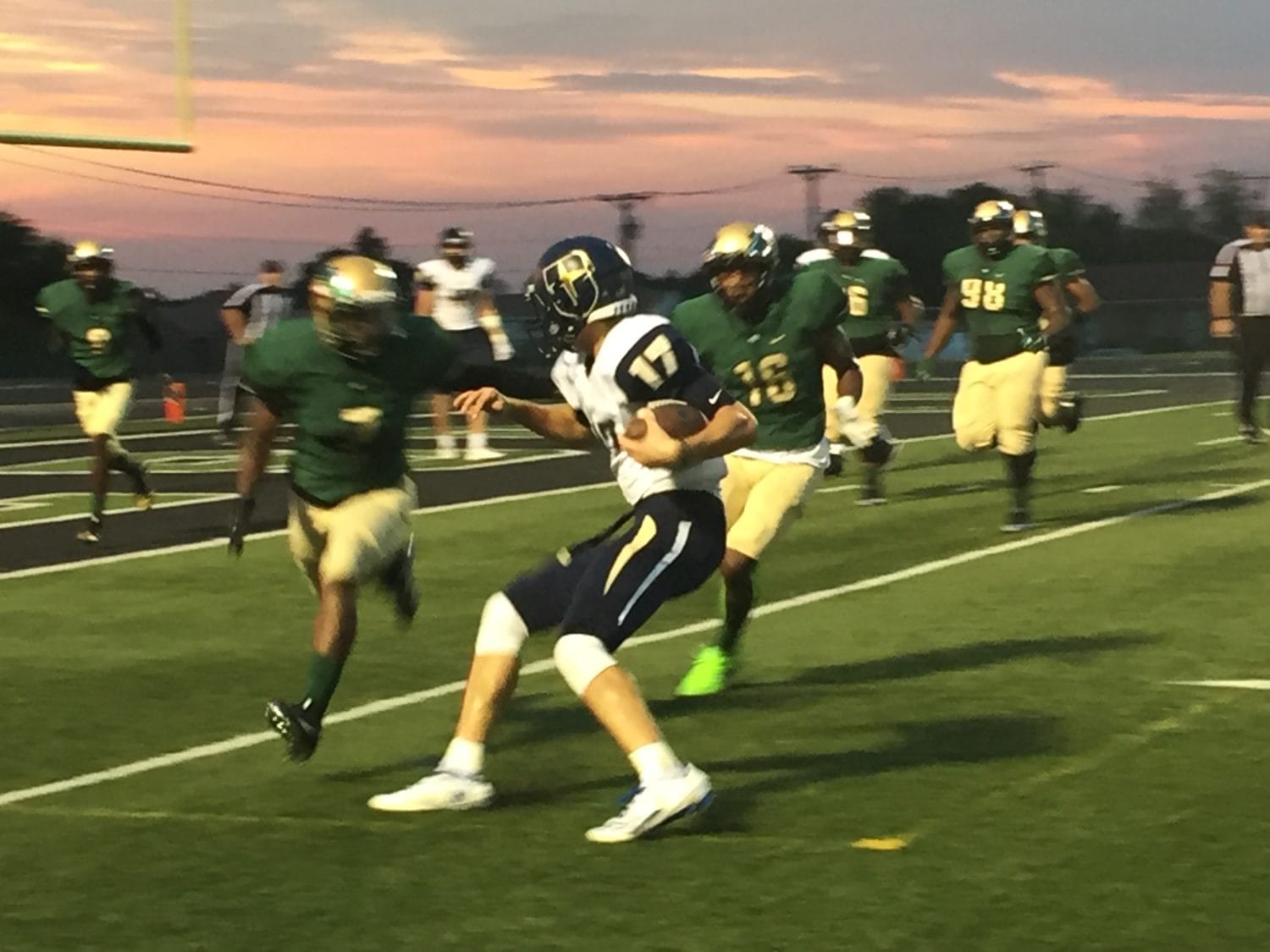 DeSoto Eagles Face Denton Guyer (1-0) Friday
Robinson was arguably Friday night's MVP. And changing schools in his final year had little effect on his style of play according to Peterman.
"There was a curve because there were different offenses," said Peterman. "But he's a coach's kid and he has been around the game his whole life … so he learns quick."
DeSoto Eagles (1-0) will now prepare for their challenge against Denton Guyer at home. The Wildcats come into the non-district challenge with a 1-0 record. On Friday Guyer trounced Mansfield Lake Ridge 55-35.
DeSoto and Denton Guyer have a long storied Labor Day Weekend rivalry stretching back to their days of 5A competition.
"They have a very good offense and defense and they are well coached. We are going to have to play our very best to win the game," said Peterman.
After such a high scoring game Friday night and a key loss by other top teams, DeSoto Eagles now sit atop the 6A North Texas leader board edging out former state champions Allen and Cedar Hill