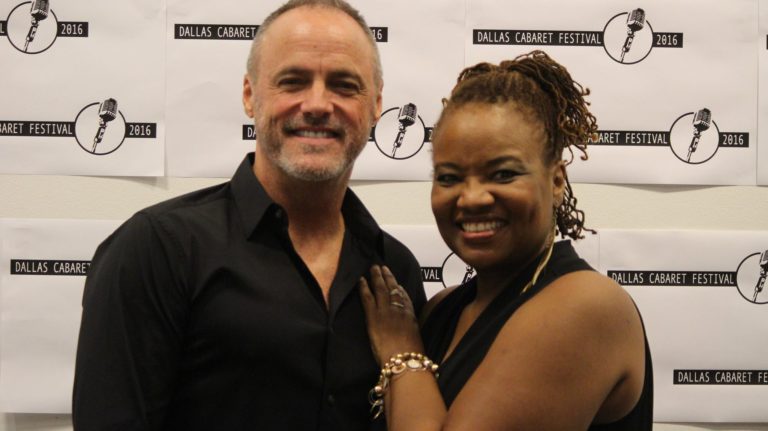 Good News For Cabaret Lovers
"Life is a Cabaret," presented by Denise Lee Onstage (DLO) and Fair Park Dallas, brings back their popular cabaret series for a third season. The lineup for the series at the Women's Building at Fair Park, plus a new location, are listed below.
"Together We Can – Love is the Key" opens the series Jan. 24. The show stars Denise Lee and nationally renowned recording artist and long-time Dallas favorite, Gary Lynn Floyd (who also serves as music director).
In addition to Fair Park, DLO will continue cabaret performances every third Tuesday of the month at Two Corks and a Bottle in the Quadrangle in Dallas.
"Cabaret has taken off!" says Lee. "When I started this journey about 5 years ago, very few venues offered this type of entertainment. And now you see the word 'Cabaret' listed on the schedules of several music establishments." "We are doing what we set out to do and that's bring entertainers back to the forefront and allowing them to have a musical exchange with the audience," Lee continues. "Engaging with the audience is part of the magic. And now expanding our series to Two Corks and a Bottle allows people to experience 'intimacy' of Cabaret in a large room and a small wine bar!"
"Life Is a Cabaret" at the Women's Building in Fair Park
January 24th – Gary Lynn Floyd & Denise Lee
February 14th – Denise Lee
February 28th – Terry D. Loftis
March 28th – Angie McWhirter
April 25th – Paul J. Williams
May 23rd – Heather Paterson
June 27th – Sheron Keyton
July 27-19 – Dallas Cabaret Festival featuring Ms. Cynthia Scott
Two Corks and a Bottle
February 21st – Denise Lee
March 21st – Anton Shaw
April 18th – Shelley Kenneavy
May 16th – BIG SURPRISE
June – Stephanie Riggs
Denise Lee Is Loved By Music Lovers
Denise Lee is an award-winning actress and singer based in Dallas, but the world is her home. Her powerful voice, warm, friendly demeanor, and her sassy and sensual performance style has charmed theater, nightclub and television audiences for more than three decades. She has an impressively diverse local following at R&B and jazz venues and at area theaters, such as the Dallas Theater Center, AT&T Performing Arts Center, Bass Hall, Dallas City Performance Hall, Water Tower Theatre, Casa Mañana and Theatre Three. Her musical magic has delighted international crowds at clubs in Shanghai, Beijing, Switzerland and France.
When left to her own devices, Lee performs cabaret style, combining all of her favorite things—singing, acting and bantering with her fans and smitten devotees.
'Denise Lee Onstage', in partnership with Fair Park Dallas, produces a Cabaret Series at the Women's Building in Fair Park and Two Corks and a Bottle. The series features Texas based and nationally known artists. Lee was named Sammons Center for the Arts 'Cabaret Artist of the Year' and Dallas Voice Reader's Voice Awards 'Best Actress'. Her cabaret show 'Too Old, Too Fat, Too Black-Songs I'll Never Sing on Broadway', brought a record number of over 500 attendees to the Women's Building. She was awarded the 2015 & 2016 Broadway World Dallas Award for Best Cabaret Performer.
Lee's other musical and theater performances include The World Premier of 'The Empress & The Pearl' by Dianne Tucker at Theater 3, the world premiere of 'Stagger Lee' and 'Bella – An American Tall Tale' both at the Dallas Theater Center, 'The Sunshine Boys' – with Dick & Jerry Van Dyke; 'Crowns' – Directed by playwright Regina Taylor, 'The Wiz,' 'A Christmas Carol,' 'Lady Day at Emerson's Bar & Grill,' 'Doubt,' 'Avenue Q' and 'Intimate Apparel.'