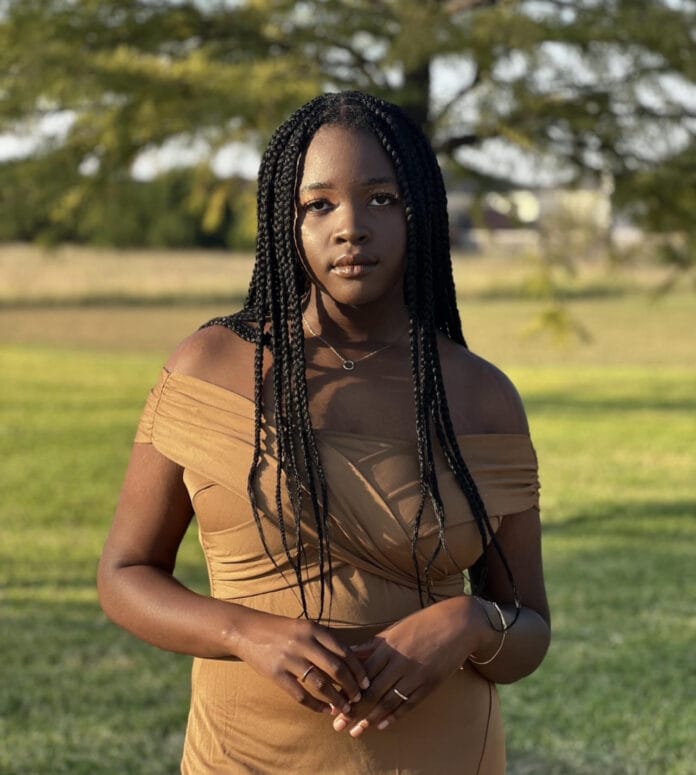 (CEDAR HILL, TEXAS) Demilade Omotoso joined Business Professionals of America (BPA) last semester, and her success in the organization may change the trajectory of her career.
The Collegiate High senior had the best finish of any Cedar Hill ISD scholar ever to become in BPA Nationals. She finished second in Human Resource Management last month in Anaheim, California – six weeks after placing third in the State Competition in Dallas.
"It's pretty amazing when you consider that I was competing against 41 other people," Omotoso said. "I was expecting to finish in the Top 20. I was very excited to find out that I finished second."
Omotoso, who is graduating third in the Collegiate Class of 2023, credits Collegiate BPA Sponsor Stephanie Burnam with encouraging her to join BPA.
Omotoso will attend The University of Texas at Austin Liberal Arts Honors College. Her original plan was to become a psychologist. That may still happen, but BPA created the possibility of going into Human Resources.
The Human Resource Management Competition included a component where contestants had to spend 20 minutes creating a solution to a prompt, followed by 35 minutes answering questions from a panel of judges.
Beyond the competition, Omotoso and her fellow BPA scholars visited the Pacific Ocean and Universal Studios.
Omotoso is part of the Mayor's Teen Council, the Superintendent's Student Roundtable, GEAR UP at Collegiate. She's the Health Professionals Association Co-President at Dallas College, Cedar Valley. She'll earn an Associate's Degree from Dallas College next week.
"I love to be involved because it helps me learn new things," said Omotoso, who was recognized as a 2022-2023 College Board National African American Recognition Award Recipient.
Omotoso attended Plummer Elementary before joining the Collegiate Pathway as a middle school scholar.
"I enjoyed taking college courses as a freshman," Omotoso said. "The Collegiate Pathway was a challenging journey, but it was definitely worth it."
The COVID-19 Pandemic happened during the second semester of Omotoso's freshman year. Instead of enjoying down time, Omotoso committed herself to academics, completing five college-level courses during the spring of 2020.