The Dallas Arboretum announces the return of August Dollar Days during the dog days of summer. For the entire month of August, the garden offers $3 general garden admission, $3 admission to the Rory Meyers Children's Adventure Garden (parking is an additional cost). Weekends feature local acts playing piano under the shade at Jeanne's Pavilion (12-2 p.m.) and plenty of special events such as the Pepper Palooza from Aug. 11-20 with a spicy vendor market Aug. 12-13. Guests are invited to close out the month on Aug. 31 with a sizzling summer concert featuring Seger System, the Ultimate Bob Seger Tribute band ($20 adults).
Gary Lee Price's Great Contributors Exhibit:
Now through August 6, a highlight of Summer at the Arboretum features American sculptor Gary Lee Price's Great Contributors Exhibit returning for his third show. Joining the resident sculpture of William Shakespeare are eight additional statues that Price has created: Amelia Earhart, Harriet Tubman, Joan of Arc, Mother Teresa, Ruby Bridges, Albert Einstein, Benjamin Franklin and Mark Twain. As a fellow of the National Sculpture Society who works to uplift and celebrate the human spirit, Price is recognized worldwide.
Guests can pick up a 16-page interactive family exhibit guide at the Information Booth for a hands-on exploration of the exhibit, the history of Dallas and the lives of the featured Great Contributors.
Now through Aug. 6, the Quilters Guild of Dallas Exhibit showcases handmade quilts in the DeGolyer House. These quilts highlight rich histories and stories that complement the Great Contributors' statues.
Visitors can also see what's growing in A Tasteful Place, the Arboretum's 3.5-acre potager garden, pavilion and kitchen inspired by the movement toward growing and eating fresh, sustainable, locally-grown food. Guests are welcome to free samples of the "hero" vegetable daily.
Mondays 11 a.m. – Dallas College Cooks Demonstration
Tuesdays 11 a.m.-12 p.m. Tasteful Tuesdays Floral Demonstrations: Local floral experts provide how-to demonstrations; 1 p.m.
Tuesdays 1 p.m. Daily Tastings Demo with Chef Isabel
Wednesdays 11 a.m.-12 p.m. Chef-tastic Cooking Series: Learn as expert chefs cook dishes.
Thursdays 11 a.m. Daily Harvest. Learn about harvesting and growing from experts.
Fridays: 11 a.m. Learn to Grow Fridays Horticulture Presentation: Enjoy special tips and talks on seasonal gardening.
Paid classes in A Tasteful Place: Summer Grilled Chicken & Salad with Loro (July 27), Pepper Palooza with The Mozzarella Company (Aug. 20)
Additional fee and registration required online.
Shade and Water:
Summer at the Arboretum is a great time to visit as the garden is lush and actually cool in the shade. It's an affordable time to bring the family as there's something for everyone from looking at plants for inspiration to exploring the Rory Meyers Children's Adventure Garden. Plus the Children's Adventure Garden has plenty of water misters and water features that children and adults enjoy during the summer.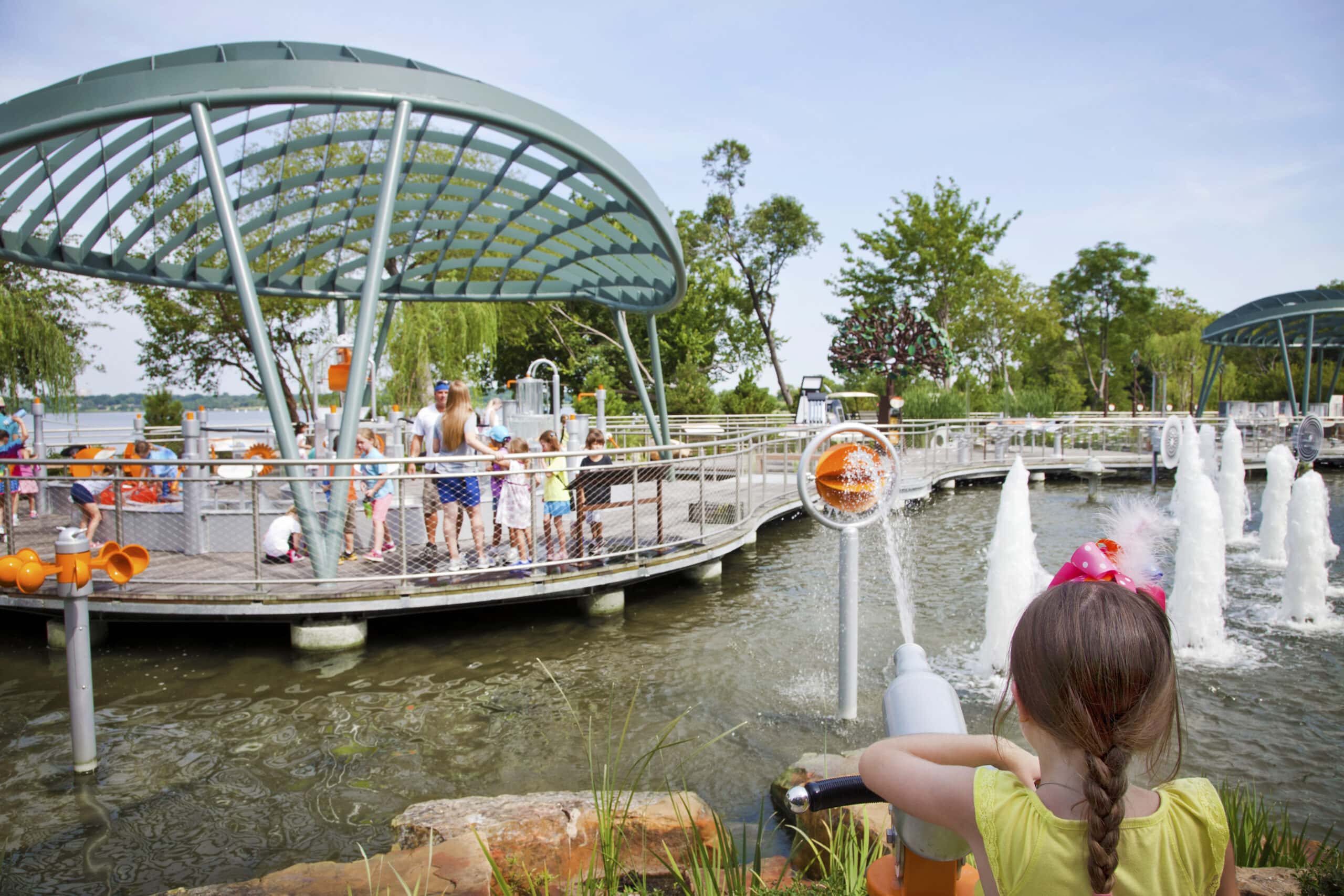 Food Options and Picnics Welcome:
Guests are welcome to bring their own food or purchase food onsite. Window food service is available at the Terrace Café presented by Gil's Elegant Catering and includes a selection of soups, salads, sandwiches, snacks, drinks and adult beverages.
Restaurant DeGolyer is also open for visitors daily from 11 a.m. to 3 p.m. A three-course seated tea at 11 a.m. and 2 p.m. is also available with advanced registration: https://www.dallasarboretum.org/visitor-information/dining/seated-tea/, email teas@dallasarboretum.org or call 214.515. 6615.
Rory Meyers Children's Adventure Garden:
Walne Family Discovery Lab: Daily at 10 a.m., 1 p.m. and 3 p.m.
Perfect for children 6 years old and up.
7/31-8/6 Seeds on the Move
8/7-13 Cabbage Juice Chemistry
8/14-20 Strawberry DNA
8/21-27 Float in the Ocean
8/28-9/4 Walking on Water
OmniGlobe: Daily at 11 a.m. & 2:30 p.m.
7/24-8/6 Animal Expeditions
8/7-20 Deep Space
8/21-9/4 Exoplanets
Little Adventurers Storytime: 10:30 a.m.
7/31-8/6 Maple by Lori Nichols
8/7-13 Green is a Chile Pepper by Roseanne Thong
8/14-20 Our Community Garden by Barbara Pollak
8/21-27 We are Water Protectors by Carole Lindstrom
8/28-9/1 Water is Water by Miranda Paul
9/2-4 The Most Magnificent Thing by Ashley Spires
STEM Stops:
8/7-20, 10 a.m.-2 p.m. Pepper Palooza
8/21-9/4 Bubbling with Excitement
12 p.m. – Bubble Paintings
1:30 p.m. – Eco-Bubble Snakes
3:30 p.m. – Float Your Boat
For more information on the Children's Adventure Garden, visit here.
Tickets:
Advanced timed tickets are required for entry to the Arboretum by calling 214-515-6615 or visiting the website at https://www.dallasarboretum.org/. Parking is $11 purchased online or $15 at the gate. Visit the website or social media sites for the latest information.